Esports Ecosystem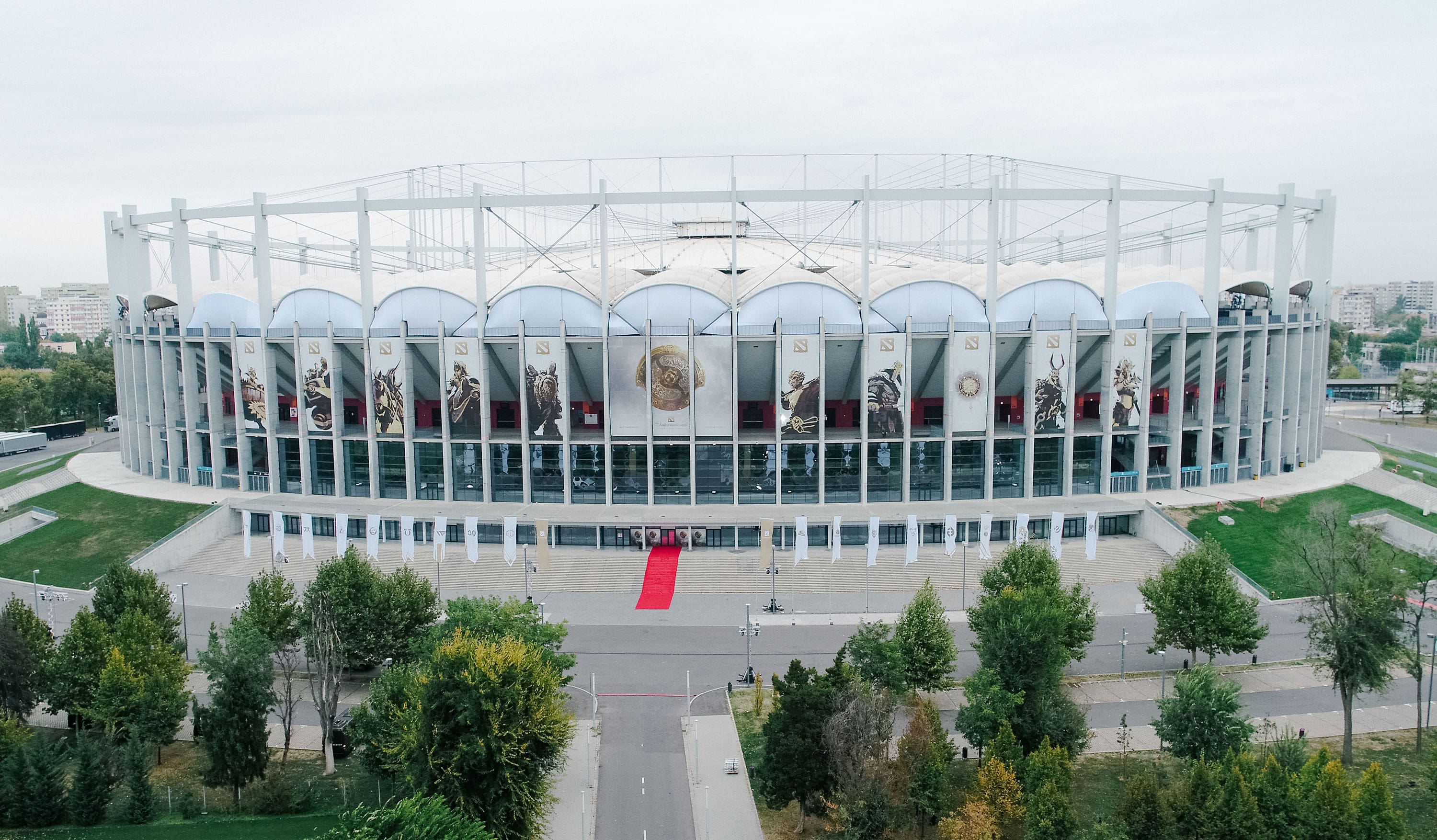 Perwakilan SEA, T1 akan menghadapi tim favorit juara, PSG.LGD di babak upper bracket.
Setelah sengitnya pertarungan di babak grup The International 10, kini sudah terkumpul 16 tim yang akan bertanding lebih maksimal untuk membawa pulang trofi Aegis!
Sebelumnya, dua tim harus pulang lebih dulu yaitu Thunder Predator dan SG e-Sports. Dua wakil Amerika Latin tersebut bermain sangat buruk, bahkan belum mampu memberikan perlawanan serius kepada lawan segrup.
With Group Stage complete, the upper and lower brackets are set. Here are the final standings and teams who will play for the Aegis of Champions in The International 2021! #TI10pic.twitter.com/FUuujhOlK3

— The International (@dota2ti) October 10, 2021
Berbanding terbalik dengan T1, meski bermain buruk di hari pertama namun mampu memperbaiki performa dengan cepat di hari kedua hingga hari ketiga babak grup.
Lewat hasil ini, maka babak playoff The International 10 siap digelar dengan detail sebagai berikut:
Upper Bracket
– Invictus Gaming (Grup A)
– Virtus.pro (Grup A)
– OG (Grup A)
– T1 (Grup A)
– PSG.LGD (Grup B)
– Team Secret (Grup B)
– ViCi Gaming (Grup B)
– Team Spirit (Grup B)
Lower Bracket
– Team Undying (Grup A)
– Evil Geniuses (Grup A)
– Team Aster (Grup A)
– Alliance (Grup A)
– Beastcoast (Grup B)
– Quincy Crew (Grup B)
– Fnatic (Grup B)
– Elephant (Grup B)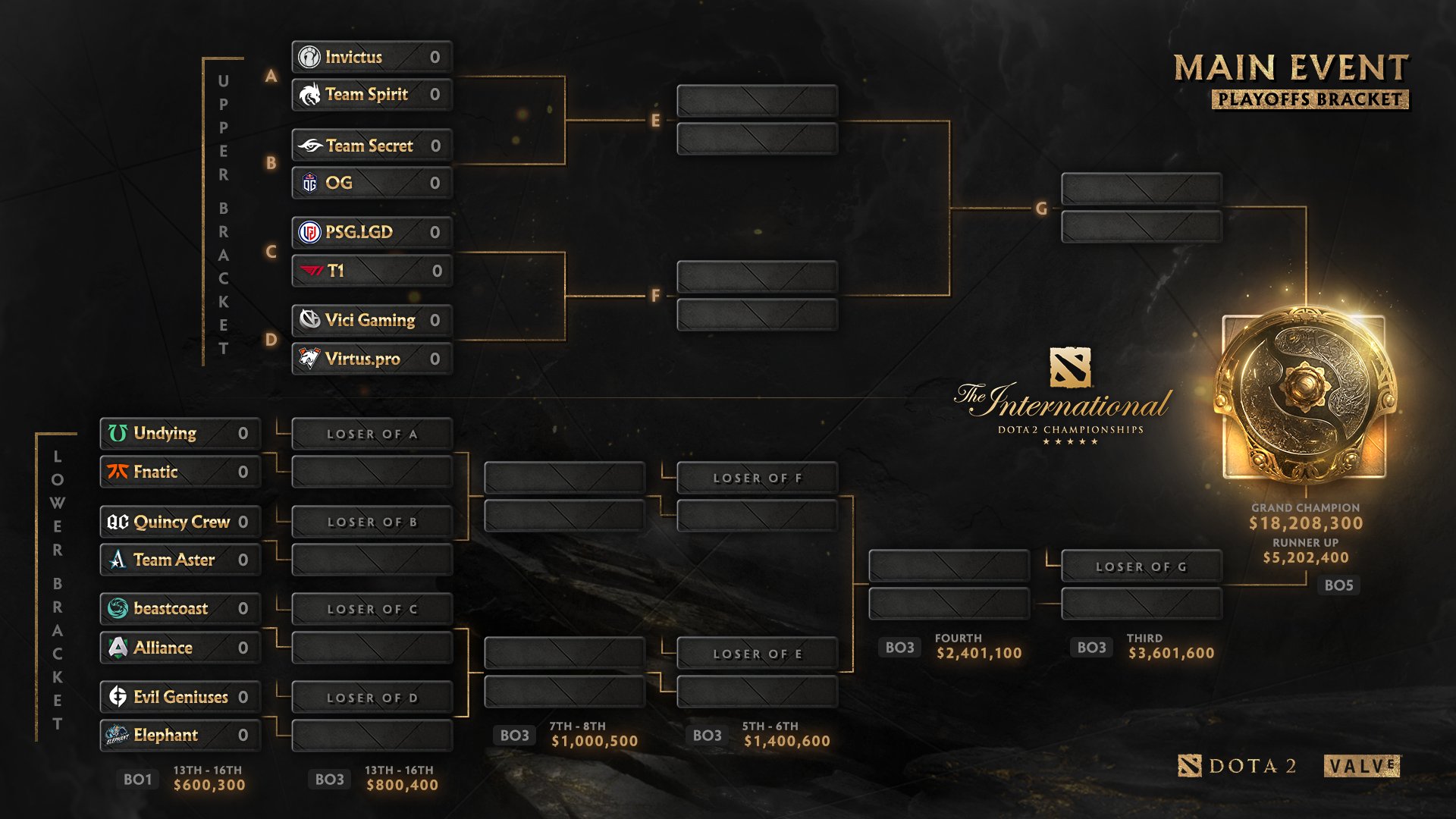 Jalan Terjal di Babak Playoff TI10
Babak playoff yang berlangsung dari 12-17 Oktober 2021 membawa sistem double-elimination dan siap memberikan pertandingan yang sangat sengit, apalagi di lower bracket.
Hal yang paling ditunggu adalah pertandingan antara T1 melawan PSG.LGD dan pertandingan Team Secret yang akan menjamu juara The International 2x, OG Esports.
T1 sendiri lahir sebagai tim yang diremehkan pada awal kehadirannya di Dota 2, apalagi bermain untuk regional Asia Tenggara. Namun perlahan, nama T1 kian difavoritkan setelah mampu mengalahkan tim-tim favorit dan sukses mengamankan upper bracket.
Fakta menariknya adalah T1 belum pernah menang sekalipun menghadapi calon lawannya di playoff, PSG.LGD. Tentunya akan menarik melihat perjuangan Xepher dkk. memecah kebuntuan melawan sang runner-up TI9 tersebut.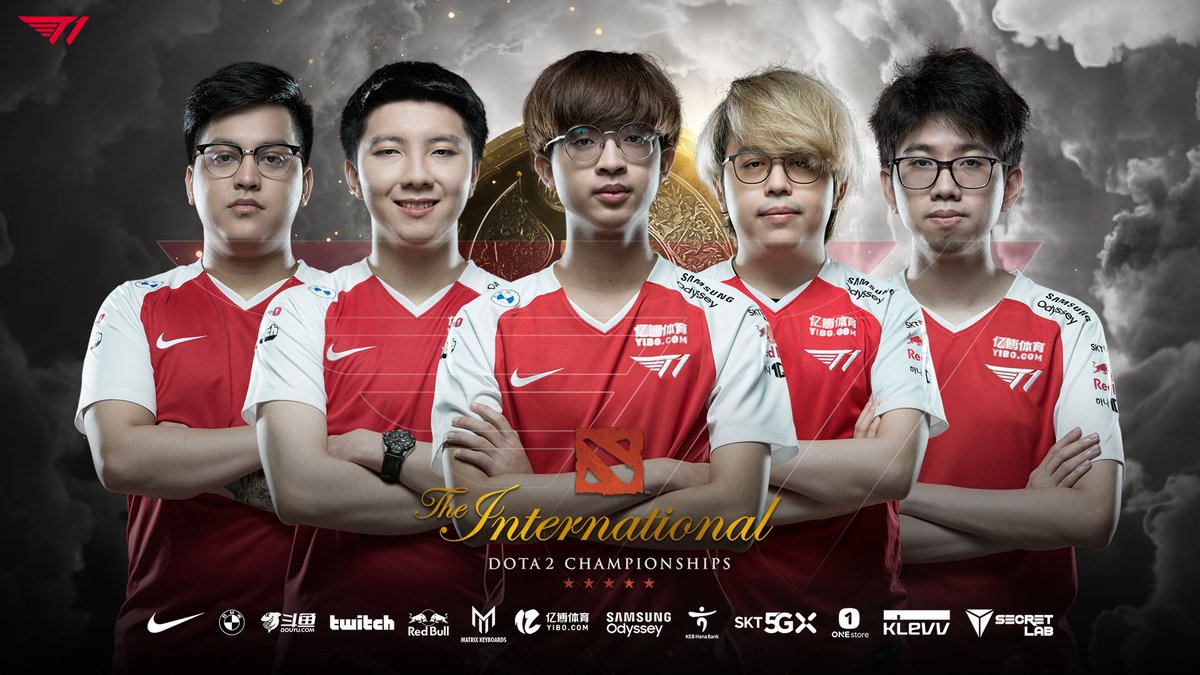 Di sisi lain, Team Secret akan memulai pertandingan penuh tensi melawan OG. Memang Team Secret menjadi tim paling dominan di dua tahun belakangan, apalagi dominasinya di benua Eropa.
Mampukah OG yang tanpa diperkuat ana memenangkan pertandingan melawan tim favorit juara di The International 10 kali ini? Atau, OG terbukti lebih kuat di hadapan Puppey dan kawan-kawan?
From Our Network