Esports Ecosystem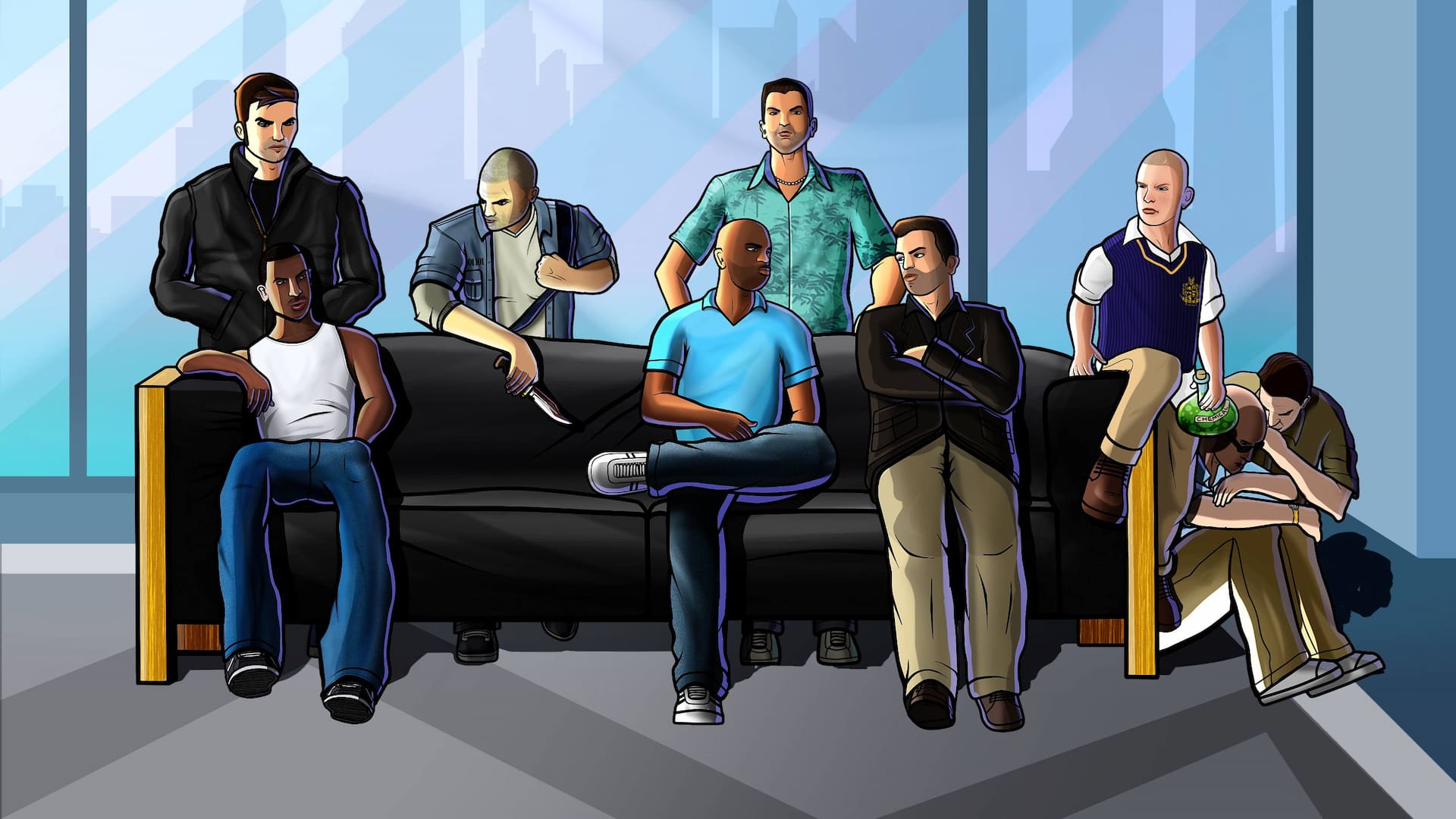 Mod untuk San Andreas dan Vice City jadi yang pertama diburu.
Seri Grand Theft Auto atau GTA tentu menjadi salah satu game yang dicintai oleh para gamer karena kehadiran berbagai macam mod yang dibuat oleh komunitasnya. Dan para modder tersebut tidak hanya memodifikasi satu game saja tetapi hampir semua seri-nya mulai GTA III hingga GTA V.
Sang pengembang Rockstar memang tidak terlalu mempermasalahkan para modder selama mereka tidak mempengaruhi GTA Online. Namun hal tersebut sepertinya berbeda dengan induk perusahaan mereka yaitu Take-Two Interactive.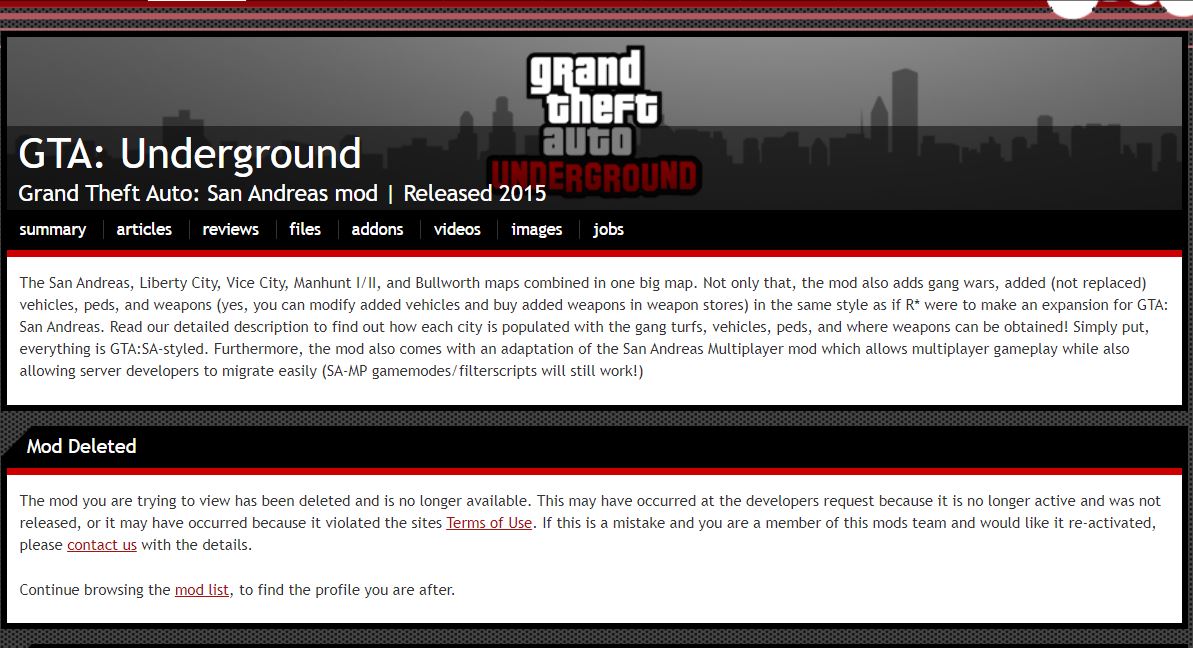 Dalam beberapa hari ini, banyak modder yang melaporkan bahwa karya mereka mendapat "DMCA take-down" dari Take-Two. Mayoritas yang terkena penghapusan masal ini adalah mod untuk GTA San Andreas dan Vice City yang notabene sudah cukup lama. Salah satu mod paling besar yang terkena adalah GTA Underground.
Mod ambisius yang menggabungkan semua map dari game Rockstar di era 3D mulai GTA III, Vice City, San Andreas, Manhunt, dan juga Bully ini dihapus dari ModDB setelah mendapat peringatan dari Take-Two.
Taking down re3 and GTA V map mods was not enough, now map mods for **GTA San Andreas** are being taken down. How long before this slippery slope kills all modding?

I think I'm just about done with GTA modding now. In 2014 modders' work would be boosted on Newswire… (1/5) pic.twitter.com/VFn9l6INlw

— Silent (@__silent_) July 17, 2021
Sang modder yang menggunakan nama Silent mengutarakan rasa frustasi dan kekecewaannya lewat cuitan di akun Twitter-nya. Ia menjelaskan bahwa pada tahun 2014 para modder mendapat apresiasi dengan muncul di Newswire milik Rockstar. Namun di 2021 para modder kini ketakuan bila mod yang telah mereka kerjakan dihapus begitu saja.
Take-Two memang tidak memberikan penjelasan mengapa mereka tiba-tiba melakukan perburuan terhadap mod-mod dari seri GTA ini. Apalagi take down yang dilakukan juga bersifat acak dan menarget mod-mod yang sudah lama dirilis.
Mod lain milik Kadakash yang hanya menaikkan resolusi tekstur dari game GTA San Andreas juga dihapus. Padahal mod-nya hanya memoles grafis original game-nya tanpa mengubah hal lain. Secara teori mod yang dibuat tersebut tidak melanggar aturan apapun sehingga harusnya aman bagi para pemain.
Sayangnya, Take-Two maupun Rockstar tidak memberikan penjelasan terkait take-down besar-besaran yang mereka lakukan ini. Bahkan Take-Two memperingatkan para modder untuk berhati-hati dan tidak membuat masalah karena ke depannya akan lebih banyak peringatan DMCA akan dikeluarkan untuk mod-mod lama GTA.
From Our Network