Gaming News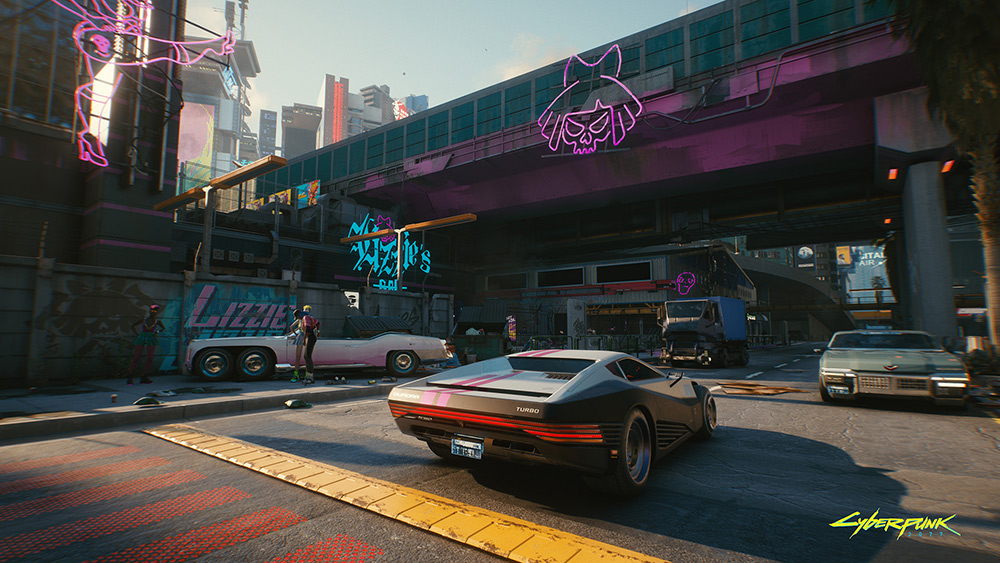 Bahkan kapasitas storage yang dibutuhkan tidak sebesar Call of Duty: Modern Warfare
Perilisan Cyberpunk 2077 sudah semakin dekat (19 November 2020), dan developer CD Projekt Red (CDPR) belum lama ini telah menekankan bahwa mereka tidak akan lagi menunda peluncuran RPG terbarunya tersebut.
Sejauh ini, kita sudah bisa mendapat gambaran yang cukup jelas mengenai seperti apa game ini nantinya dari beberapa video preview yang CDPR unggah ke channel YouTube resmi Cyberpunk 2077. Tentunya masih ada beberapa pertanyaan yang belum terjawab, dan salah satu yang mungkin paling banyak ditanyakan – terutama di kalangan gamer PC – adalah seberat apa game ini bakalannya?
Kenyataannya tidak seberat yang selama ini kita bayangkan. Tidak percaya? Lihat saja daftar spesifikasi PC yang CDPR sarankan di bawah ini:
Minimum
OS: Windows 7 64-bit atau Windows 10 64-bit
Graphics API: DirectX 12
Prosesor: Intel Core i5-3570K atau AMD FX-8310
RAM: 8 GB
GPU: Nvidia GTX 780 3 GB atau AMD Radeon RX 470
Storage: HDD 70 GB
Recommended
OS: Windows 10 64-bit
Graphics API: DirectX 12
Prosesor: Intel Core i7-4790 atau AMD Ryzen 3 3200G
RAM: 12 GB
GPU: Nvidia GTX 1060 6 GB atau AMD Radeon R9 Fury
Storage: SSD 70 GB
GTX 1060 adalah kartu grafis yang sama seperti yang disarankan oleh game seperti Death Stranding, yang terbukti cukup mudah untuk dijalankan di 60 fps pada resolusi 1080p. Tentu saja semua juga banyak bergantung pada optimasi masing-masing game, sebab Horizon Zero Dawn terbukti cukup berat dan banyak mengalami kendala terkait performa terlepas dari fakta bahwa engine yang dipakai untuk mengembangkannya sama persis seperti Death Stranding.
CDPR tidak menjelaskan definisi "recommended" buat mereka itu seperti apa, tapi kalau boleh menebak, kemungkinan besar yang mereka maksud adalah 60 fps di resolusi 1080p dan preset Medium pada pengaturan grafiknya. Kalau yang Anda incar adalah performa mulus di resolusi 1440p dan preset Ultra, lengkap dengan ray tracing, jelas saja spesifikasi yang dibutuhkan jauh lebih tinggi lagi.
Singkat cerita, Anda tidak butuh PC mahal untuk bisa bertualang sebagai V di Night City pada bulan November mendatang. Satu catatan terakhir yang tidak kalah menarik adalah, terlepas dari betapa masifnya dunia sekaligus konten dalam Cyberpunk 2077 (kalau berdasarkan penjelasan CDPR sendiri, plus rekam jejak mereka sebagai pengembang The Witcher 3), game-nya tidak perlu memakan ruang lebih dari 70 GB. Bandingkan dengan Call of Duty: Modern Warfare yang butuh lebih dari 200 GB.
Via: PC Gamer.