Esports Ecosystem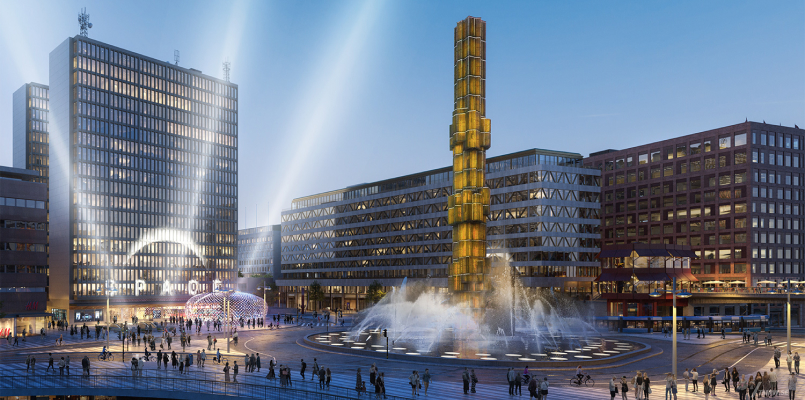 Dilengkapi dengan 500 PC gaming, Space Stockholm diperkirakan akan dibuka pada 2021
Industri esports memang tengah bertumbuh pesat. Semakin banyak merek non-endemik yang tertarik untuk masuk ke ranah esports sebagai sponsor atau rekan kerja sama. Meskipun begitu, stadion khusus esports masih tak banyak. Sulitnya mencari pelanggan adalah salah satu masalah yang dihadapi pihak yang hendak membangun venue esports sendiri. Namun, ini tak menyurutkan niat perusahaan asal Swedia, Space, untuk membuat sebuah pusat gaming dengan luas 7.500 meter persegi dan 7 lantai. Space memilih Stockholm sebagai lokasi dari venue esports tersebut. Diperkirakan, tempat ini akan bisa dibuka untuk umum pada 2021.
Space Stockholm akan dilengkapi dengan 500 PC gaming, menjadikannya sebagai salah satu gaming center paling besar di Eropa. Selain itu, tempat tersebut juga dilengkapi dengan ruangan untuk bermain konsol dan game VR. Space tak hanya berharap menarik gamer sebagai pengunjung. Karena itu, mereka melengkapi fasilitas mereka dengan studio musik dan tempat untuk membuat konten, serta restoran, co-working space, gym, dan bahkan klub. Dengan semua fasilitas ini, Space berharap, mereka akan dapat menarik 5.000 pengunjung setiap harinya. Space juga menawarkan program keanggotaan, memungkinkan anggota untuk menggunakan co-working space, gym, dan Space Club, yang memiliki batas umur minimal 23 tahun. Anggota juga bisa mendapatkan jam gratis untuk bermain.
Space didirikan oleh tiga orang: Head of Esports Music Label, Enter Records, Gustav Käll, Chairman dan Partner Architecture Partner DAP Group, Lars Bloomberg, dan CEO Pop House Sweden Per Sudin. Pop House Sweden juga telah menanamkan investasi ke Space, meski tidak disebutkan berapa jumlahnya. Käll menjadi rekan kerja Sundin ketika dia bekerja untuk Universal Music pada 2016 setelah dia meninggalkan Clutch Enterainment. Käll mengatakan, membuat gaming center memang telah menjadi cita-citanya selama lima tahun belakangan.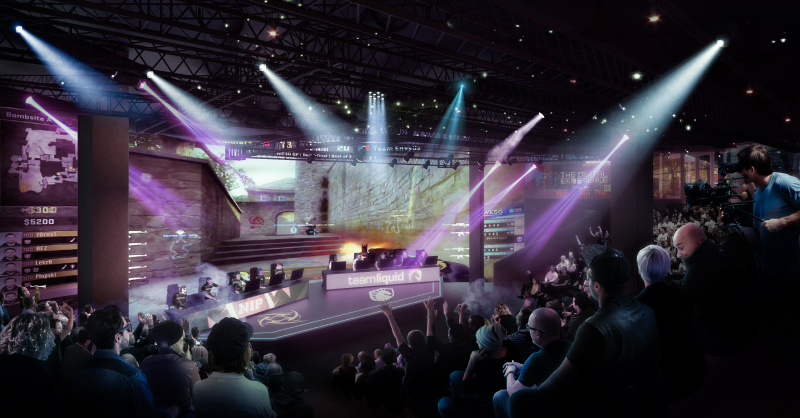 "Menurut saya, gaming center bukanlah bagian akhir dari ekosistem, tapi bagian penting yang akan mendorong pertumbuhan esports," kata Käll, seperti dikutip dari The Esports Observer. "Keberadaan gaming center membuat game bisa dimainkan semua orang, karena tidak semua orang bisa membeli komputer high-end sekarang ini." Perusahaan asal Amerika Serikat, Nerd Street Gamers, juga melakukan hal yang sama. Setelah mendapatkan kucuran dana sebesar US$12 juta, mereka berencana untuk membuat fasilitas esports di berbagai tempat di Amerika Serikat.
"Dalam budaya online, semua orang tertarik dengan gaming, musik, dan pembuatan konten," kata Käll. "Ketiga hal itu adalah tiga jenis hiburan yang paling dinikmati oleh generasi muda. Kami ingin membawa ketiganya dalam satu atap." Karena itulah, Space Stockholm tak hanya menyediakan fasilitas untuk bermain game, tapi juga studio musik dan tempat untuk menciptakan konten.
"Space Stockholm, dengan tempatnya yang unik di pusat ibukota Swedia, akan menjadi landmark budaya — tidak hanya untuk kota Stockholm, tapi juga seluruh Swedia," kata Anna König Jerlmyr, Mayor of Stockholm. "Tempat ini menjanjikan masa depan yang cerah untuk Sergels Torg dengan menciptakan pusat budaya digital yang modern dan progresif." Swedia merupakan tempat asal dari dua developer ternama, Mojang dan King. Selain itu, dua perusahaan platform streaming musik, Spotify dan Soundcloud, juga berasal dari negara tersebut. Perusahaan media asal Swedia, Modern Times Group, juga merupakan pemilik DreamHack dan pemilik saham mayoritas dari ESL.
From Our Network