Esports Ecosystem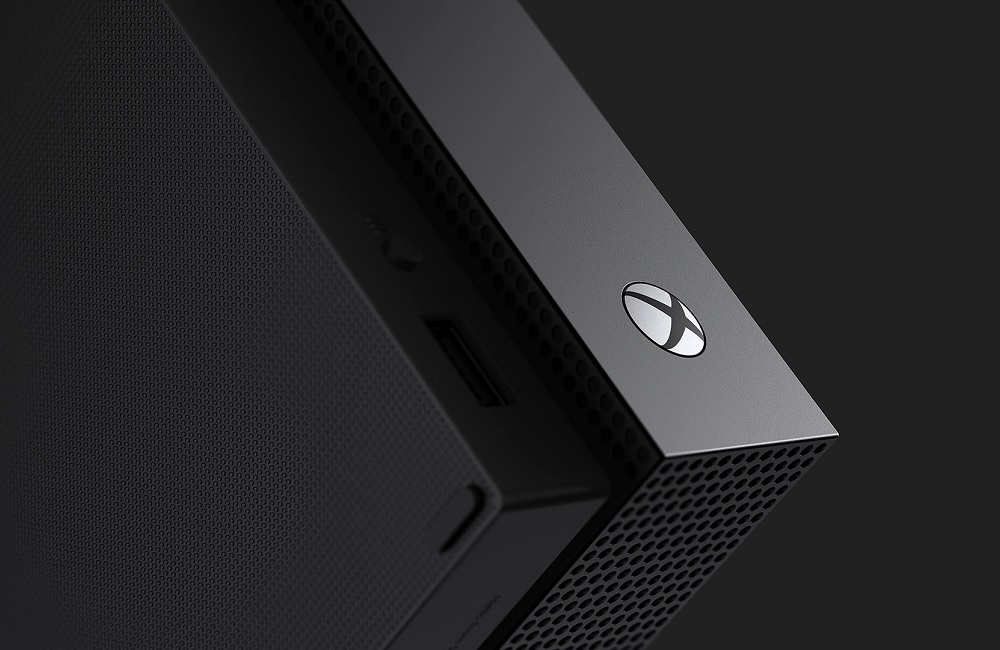 E3 2019 kemungkinan akan menjadi tempat penyingkapannya.
Pengumuman Project Scarlett oleh Phil Spencer di E3 2018 menandai dimulainya babak baru persaingan console game generasi selanjutnya. Setelah momen itu, muncul beberapa kali update tambahan mengenai sistem anyar milik Microsoft. Sang rival sendiri sudah mengonfirmasi pengembangan PlayStation '5' di bulan Oktober 2018 dan men-tease spesifikasi hardware-nya minggu lalu.
Berbekal teknologi persembahan AMD, PS5 (belum jadi nama resmi) menjanjikan fitur ray tracing ala PC ber-GPU Nvidia RTX serta kapabilitas menangani konten di resolusi 8K. Meskipun belum diketahui apakah 4K di sana bersifat native atau via upscale, klaim tersebut memang terdengar mengagumkan sekaligus ambisius. Namun yang membuat rivalitas antara Sony dan Microsoft jadi tambah menarik adalah, sejumlah narasumber menyampaikan bahwa Xbox versi baru bahkan lebih canggih dari PlayStation 5.
Informasi tersebut disampaikan oleh head editor Seasoned Gaming Ainsley Bowden via Twitter-nya berdasarkan pengakuan beberapa narasumber. Menurut Bowden, laporan ini bisa dipercaya karena para informan telah beberapa kali berhasil membuktikan keakuratan data mereka. Buat sekarang, belum diketahui jelas apa yang membuat Scarlett/Anaconda lebih canggih dibanding PlayStation 5 – apakah dilihat dari sisi performa atau kelengkapan fitur.
The PS5 hardware details (so far) were exactly what we were hoping for; even beyond what many were expecting.

Multiple insiders have now confirmed it's true Xbox "Anaconda" will be more advanced as rumored.

All this means is next year is going to be AMAZING for fans of both. pic.twitter.com/ro9QeO8DtV

— Ainsley Bowden (@Porshapwr) April 17, 2019
Belajar dari pengalaman sebelumnya, kita tahu kesuksesan console tidak hanya ditentukan oleh hardware. Konten eksklusif bermutu adalah salah satu alasan utama mengapa orang memutuskan buat membeli. Dilihat dari perspektif ini, PlayStation 4 masih lebih unggul dari Xbox One. Tetapi console current-gen Microsoft itu punya satu fitur yang tak dimiliki rivalnya: backward compatibility. Kapabilitas ini rencananya baru akan dihadirkan di PS5.
Di bulan Februari kemarin, tersingkap kabar yang menyatakan bahwa Project Scarlett akan tersaji dalam lebih dari satu varian hardware. Seperti Xbox One S dan X, konsumen nantinya dipersilakan untuk memilih model standar atau tipe 'superior'. Yang unik di sini ialah, walaupun kita tahu masa senja sistem current-gen telah tiba, Microsoft masih punya agenda buat memperluas keluarga Xbox One dengan penyediaan versi All-Digital bulan depan.
Namun ketika Sony telah mengungkap secara resmi komponen-kompenen penopang PlayStation 4 (di antaranya pemakaian CPU dan GPU semi-custom berbasis Ryzen 3 serta Radeon Navi, plus penyimpanan SSD), Microsoft malah belum mengabarkan detail hardware Xbox anyar. Ada dugaan kuat sang produsen turut mengandalkan teknologi AMD, sehingga dari segi arsitektur, kedua perangkat tak begitu berbeda. Menurut Phil Spencer, ada dua target utama yang coba dihidangkan oleh Xbox baru: peningkatan frame rate dan pemangkasan waktu loading.
Dengan absennya Sony di E3 2019, perhatian khalayak kini tertuju pada Microsoft, yang menjanjikan 'pertunjukan besar' di pameran gaming raksasa tahunan itu. Ada kemungkinan besar mereka akan mengumumkan segala informasi terkait Scarlett di sana. Dan saya pribadi penasaran di mana perusahaan akan menempatkan layanan gaming on demand yang tengah mereka godok, apakah akan berdiri sendiri atau mengusung branding Xbox?
Via Push Square. 
From Our Network