Gaming News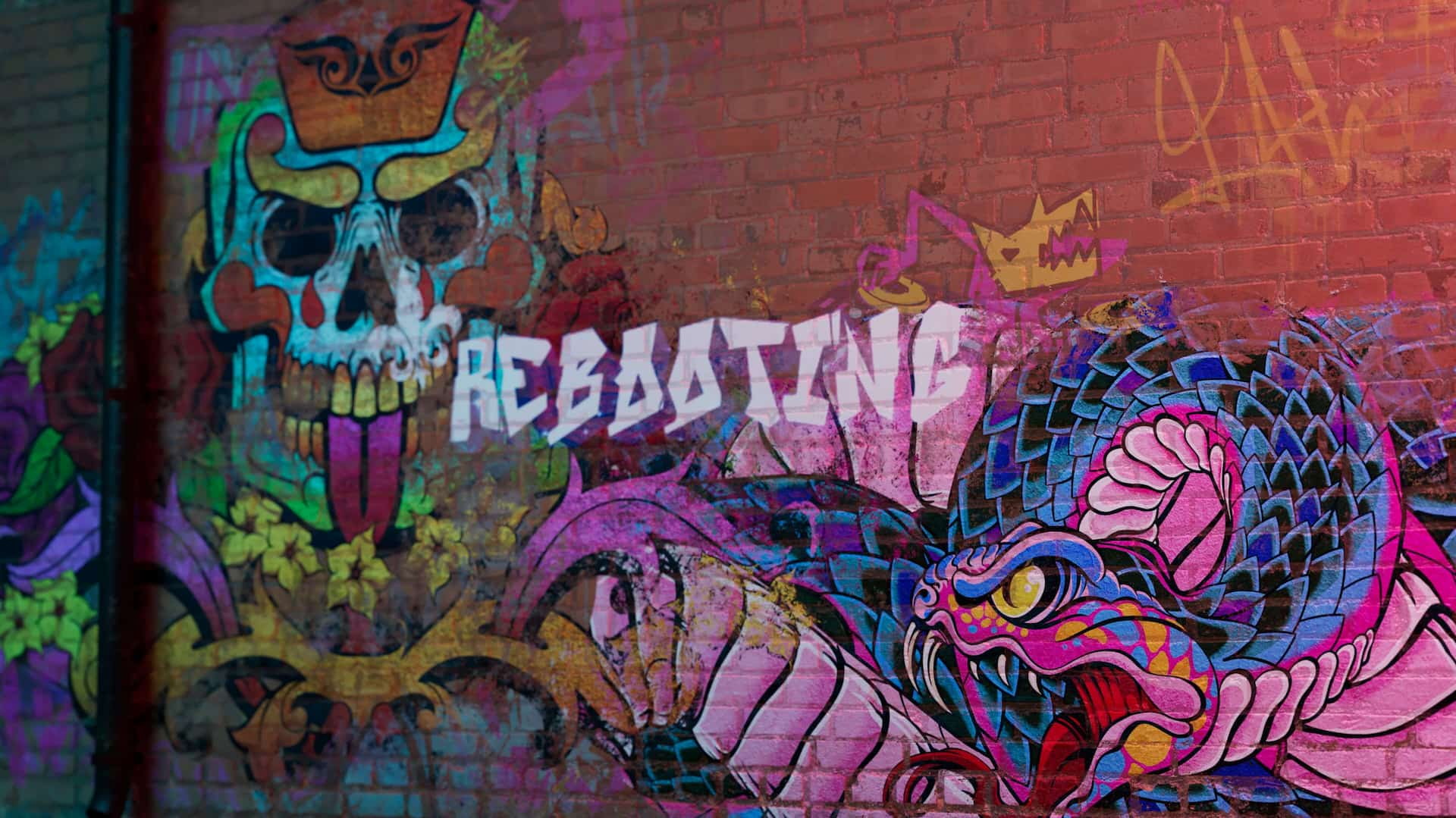 Siap-siap untuk melihat kelahiran kembali seri Saints Row.
Kehadiran seri Saints Row memang selalu disandingkan dengan seri Grand Theft Auto. Dan meskipun belum pernah berhasil mengalahkan keberhasilan GTA, namun Saints Row tetap tumbuh menjadi game yang banyak diingat oleh para fans berkat keunikan yang diusung.
Dan bagi fans yang telah merindukan kehadiran game open-world dari Volition dan Deep Silver kelihatannya bisa bergembira karena kelihatannya game terbaru dari Saints Row kelihatannya akan segera diumumkan.
Hal tersebut didapati dari gambar yang diunggah di website resmi Saints Row dan juga lewat cuitan Twitter dari host terkenal Geoff Keighley yang menunjukkan dinding bata yang ditutupi dengan graffiti bertuliskan "Rebooting" lengkap dengan logo 'Fleur-de-lis' dan beragam elemen-elemen grafis lainnya.
5 days until @gamescom#OpeningNightLive on Wednesday.

We are "Bossing" it with our announcements this year 👀 https://t.co/osudHTCxj1

See you live, Wednesday at 11 am PT / 2 pm ET / 7 pm BST / 8 pm CEST at https://t.co/FjoDbKD0sNpic.twitter.com/6zE974HW0Q

— Geoff Keighley (@geoffkeighley) August 20, 2021
Meskipun mengusung tagline "Rebooting" namun akun Twitter Saints Row memastikan bahwa game terbaru mereka ini bukanlah remaster ataupun remakedari seri-seri lamanya. Walaupun memang reboot untuk seri game-nya. Hal ini memang layak untuk dilakukan karena seri ini telah mengalami pergeseran tema yang cukup signifikan pada instalasi terakhirnya yaitu Saints Row IV yang dirilis 2013 lalu.
Apalagi banyak fans yang telah kehilangan harapan ketika Deep Silver beralih dari Saints Row dengan merilis Agent of Mayhem pada 2017. Game ini mengambil elemen fiksi dan humor yang ada pada Saints Row IV dan mendorongnya lebih jauh. Namun hal tersebut ternyata tidak disukai oleh para fans yang malah menganggap game ini tidak serius.
your pants can relax a little – its not a remaster or remake.

— Saints Row (@SaintsRow) August 20, 2021
Maka keputusan untuk me-reboot seri Saints Row ini merupakan hal yang cukup lumrah karena melanjutkan seri-seri sebelumnya sudah tidak memungkinkan dan akan membuat serinya semakin rumit dan tidak jelas.
Sayangnya tidak ada informasi ataupun bocoran apapun mengenai game Saints Row Reboot ini selain bahwa game ini akan muncul perdana pada acara Opening Night Live dari gelaran Gamescom pada 25 Agustus 2021 mendatang. Semoga saja Saints Row bisa kembali ke akarnya menjadi sebuah game open world dengan sisi konyol dan hiperbolisnya.