Gaming News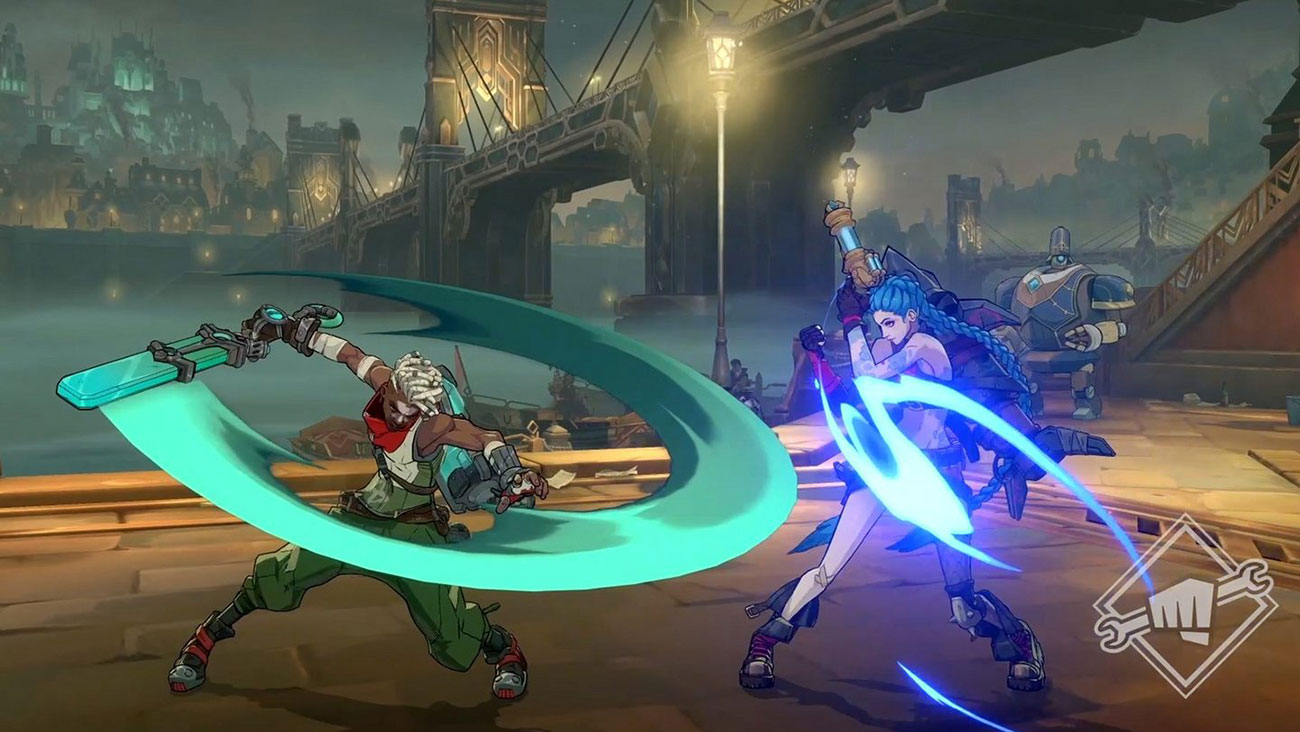 Project L, fighting game dengan karakter-karakter dari League of Legends, tidak akan dirilis di tahun ini ataupun tahun depan
2019 lalu, Riot Games sempat mengumumkan bahwa salah satu proyek baru yang sedang mereka garap adalah sebuah fighting game dengan codename Project L. Setelah sekian lama bungkam, Riot akhirnya berani buka-bukaan lebih banyak soal game tersebut.
Project L dideskripsikan sebagai sebuah tag-team style fighting game, yang berarti setiap pemain akan menjalankan dua karakter sekaligus secara bergantian. Menurut Riot, kontrol di Project L "mudah untuk dipelajari tapi sulit untuk dikuasai", dan ini mereka yakini sebagai cara terbaik untuk mengakomodasi semua kalangan pemain, dari yang amatir sampai yang pro.
Kalau melihat cuplikan videonya di bawah, gameplay-nya sejauh ini memang sudah kelihatan cukup matang, akan tetapi Project L sebenarnya masih jauh dari kata selesai (bahkan judul finalnya pun belum ada). Riot belum punya estimasi jadwal perilisannya, tapi yang pasti tidak tahun ini ataupun tahun depan.
Beberapa aspek esensial, seperti misalnya core gameplay, kontrol, dan art direction untuk Project L memang sudah hampir selesai difinalisasi, namun Riot masih punya banyak PR terkait karakter, stage, menu, UI, maupun sistem ranking. Belum diketahui berapa banyak karakter yang akan tersedia nantinya, tapi yang sudah terkonfirmasi sejauh ini adalah Jinx, Darius, Ahri, dan Ekko.
Aspek teknis seperti rollback netcode juga tidak dilupakan, dan Riot berniat mengintegrasikan sejumlah teknologi yang sudah mereka gunakan sekarang, macam RiotDirect yang terbukti efektif dalam meminimalkan ping di League of Legends maupun Valorant.
Riot menegaskan bahwa pengembangannya tidak akan dilakukan secara terburu-buru karena mereka ingin menciptakan game yang dapat dimainkan oleh komunitas pencinta fighting game selama bertahun-tahun. Rencananya, mereka bakal menyingkap update anyar seputar Project L paling cepat di awal babak kedua tahun 2022.
Sebulan terakhir ini merupakan periode yang sangat produktif buat Riot Games. Mereka merilis serial animasi Arcane di Netflix yang menuai banyak pujian positif, tidak ketinggalan pula dua game spin-off League of Legends berjudul Ruined King dan Hextech Mayhem. Mereka bahkan juga sempat mengumumkan dua game lain yang siap diluncurkan tahun depan, yakni Song of Nunu dan Conv/rgence.
Sumber: Riot Games via PC Gamer.