Gaming News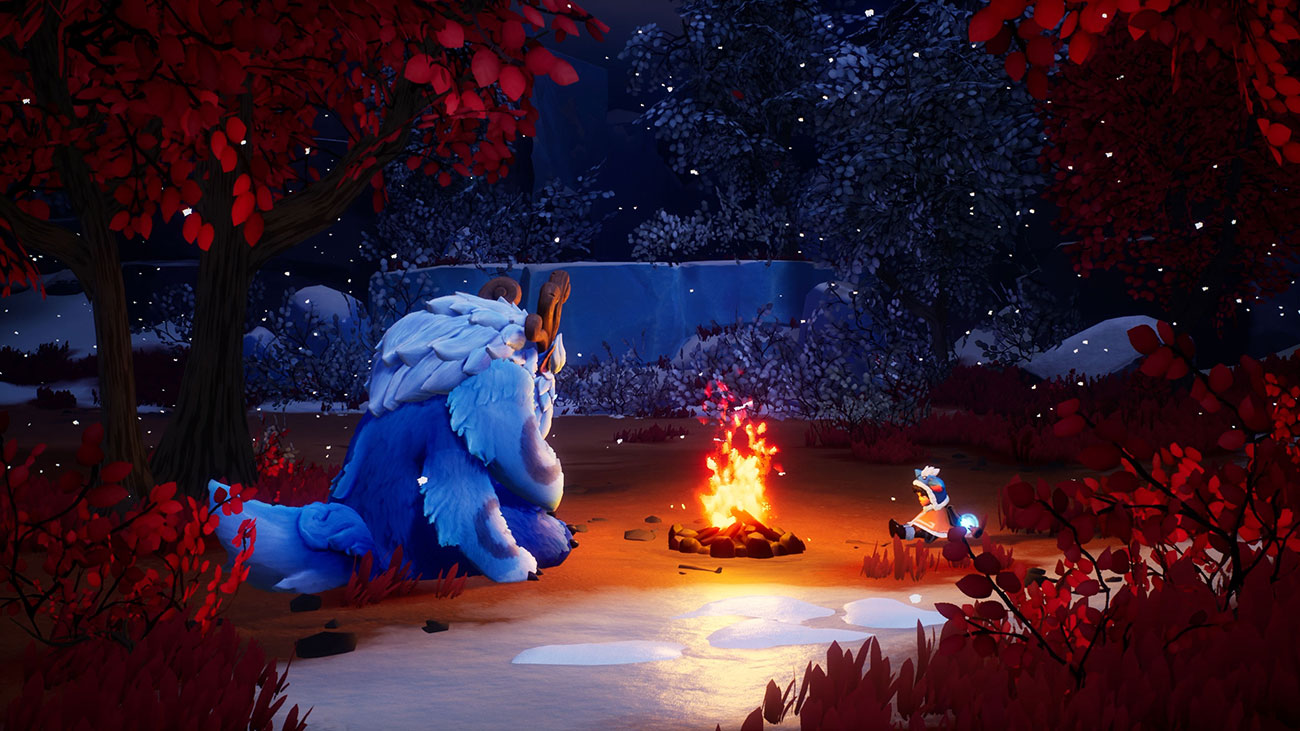 Setelah meluncurkan Ruined King dan Hextech Mayhem, Riot bersiap untuk meluncurkan Song of Nunu dan Conv/rgence di tahun 2022
Menjelang pergantian tahun, publishing label milik Riot Games, Riot Forge, mengumumkan game anyar berjudul Song of Nunu. Seperti halnya game-game lain di bawah arahan Riot Forge, Song of Nunu juga merupakan spin-off dari League of Legends (LoL).
Sesuai judul, Song of Nunu menceritakan petualangan seorang champion bernama Nunu dalam misi mencari ibunya yang hilang. Seperti di LoL, Nunu juga ditemani oleh kawannya, seekor Yeti bernama Willump. Keduanya akan bersama-sama menjelajahi dan mengungkap misteri di Freljord, kawasan tundra di belantara Runeterra.
Melihat cuplikan videonya di bawah, Song of Nunu sepertinya bakal banyak memadukan elemen puzzle dan platformer. Interaksi antar kedua karakter tampaknya bakal menjadi kunci dalam memecahkan beragam puzzle dalam game.
Song of Nunu digarap oleh Tequila Works, studio asal Spanyol yang portofolionya mencakup game seperti RiME dan The Sexy Brutale. Riot menjadwalkan peluncuran di tahun 2022, tapi sejauh ini belum ada tanggal pastinya. Selain di PC, Song of Nunu juga akan dirilis di PlayStation, Xbox, dan Nintendo Switch.
Dalam kesempatan yang sama, Riot juga sempat menyingkap lebih banyak detail mengenai game lainnya yang berjudul Conv/rgence. Game ini sebenarnya sudah diumumkan sejak akhir 2019 bersamaan dengan Ruined King, dan Riot bilang game ini juga bakal meluncur tahun depan. Menurut pengembangnya, Double Stallion, ada banyak perubahan signifikan yang sudah mereka terapkan semenjak pengumuman perdananya.
Sebagai pengingat, Conv/rgence merupakan sebuah 2D action platformer yang menceritakan petualangan champion Ekko di distrik bernama Zaun — lokasi yang sama seperti yang menjadi setting serial animasi baru Netflix, Arcane. Di LoL, skill-skill Ekko banyak berkaitan dengan manipulasi waktu, dan di Conv/rgence pun juga demikian. Kalau mau disederhanakan, Conv/rgence pada dasarnya merupakan sebuah game platformer dengan tombol undo.
Berhubung pandemi masih terus berlanjut, wajar kalau akhirnya Riot tidak memberikan tanggal rilis yang pasti untuk kedua game ini. Kendati demikian, mereka baru-baru ini membuktikan bahwa mereka bisa menepati janjinya dengan meluncurkan Ruined King sekaligus Hextech Mayhem.
Sumber: PC Gamer.