Esports Ecosystem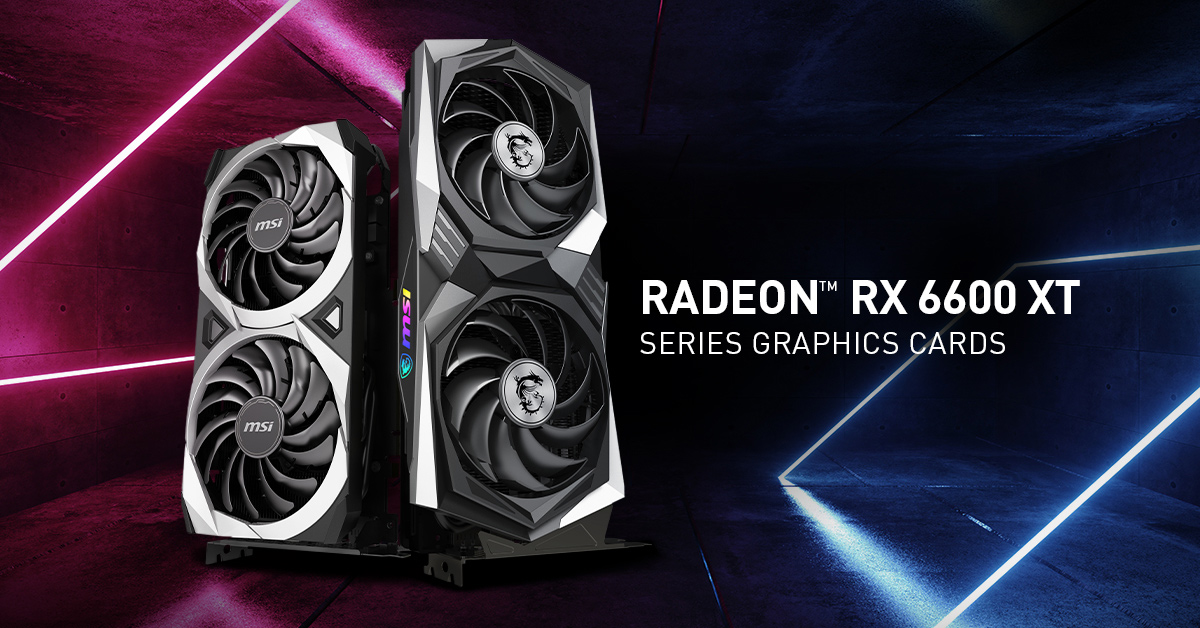 Menurut AMD, performa GPU teranyar ini lebih baik sekitar 15 persen dari RTX 3060.
Brand hardware komputer ternama, AMD, baru saja mengumumkan GPU terbaru mereka, Radeon RX 6600 XT. Kartu grafis teranyar ini telah terjun ke pasaran pada tanggal 11 Agustus 2021 kemarin dan dibanderol dengan harga (MSRP) US$379 atau sekitar Rp5,4 juta.
Berdasarkan klaim dari AMD, performa dari kartu grafis entry-level besutan AMD ini berada di antara NVIDIA GeForce RTX 3060 dan 3060 Ti. Melihat harganya (MSRP-nya), varian terbaru RX 6000-series ini lebih mahal US$50 dari RTX 3060 (MSRP US$329) dan lebih murah US$20 dari RTX 3060 Ti (MSRP US$399).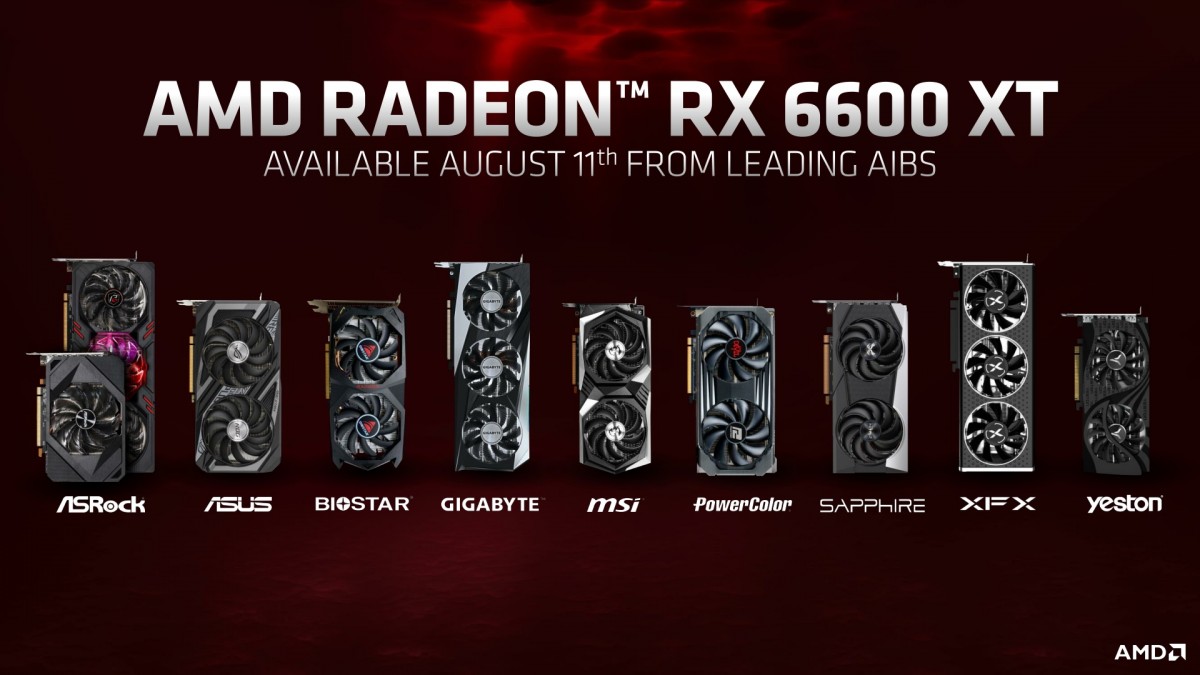 Sedikit rangkuman spesifikasi, AMD Radeon RX 6600 XT ini memiliki VRAM 8GB dengan kecepatan memori 16Gbps, base clock speed 1968 MHz dan boost clock sampai 2589MHz. Melihat angka di atas kertas, pastinya Anda penasaran dengan performa di dunia nyata-nya bukan?
Lantas, inilah beberapa kumpulan review dari berbagai media dari seluruh dunia.
Hasil tes dari PCGamer membuktikan performa RX 6600 XT yang diklaim oleh AMD benar. Dengan harga lebih mahal US$50, kartu grafis ini berhasil mengalahkan peforma lawannya, RTX 3060. Meskipun begitu, performa RX 6600 XT belum bisa melampaui RTX 3060 Ti. Dengan perbedaan harga hanya US$20, sepertinya lebih baik memilih RTX 3060 Ti dari tim hijau ketimbang RX 6600 XT ini.
Pengetesan yang dilakukan oleh Gamers Nexus menggunakan game Shadow of The Tomb Raider menunjukkan performa RX 6600 XT mirip dengan pendahulunya, RX 5700 XT. Dan jika dibandingkan dengan kompetitornya, performa kartu grafis terbaru dari AMD ini mengalahkan RTX 3060 sebesar 11 persen dan kalah dari RTX 3060 Ti sebesar 19 persen.
Menurut Hardware Unboxed yang me-review RX 6600 XT dari MSI, kartu grafis ini memiliki value yang sangat buruk dibandingkan dengan kedua GPU dari NVIDIA, RTX 3060 dan 3060 Ti. Ia juga mengatakan jika harga (MSRP) dari RX 6600 XT ini berada di angka US$300, pasti akan membuatnya lebih layak untuk dibeli.
Semua harga yang tertulis di atas merupakan harga yang disarankan produsen (MSRP). Saat ini, jika mengecek marketplace, Anda akan menemukan harga RX 6600 XT menembus Rp11 jutaan (paling murah). Angka itu lebih tinggi dari MSRP-nya sebanyak dua kali lipat.
Akhir-akhir ini, harga GPU memang sangat fantastis. Hal ini disebabkan oleh persediaan chip untuk memproduksi perangkat-perangkat ini sangat terbatas. Kekurangan chip ini disampaikan langsung oleh AMD, selaku produsen CPU dan GPU terbesar di dunia.
From Our Network