Esports Ecosystem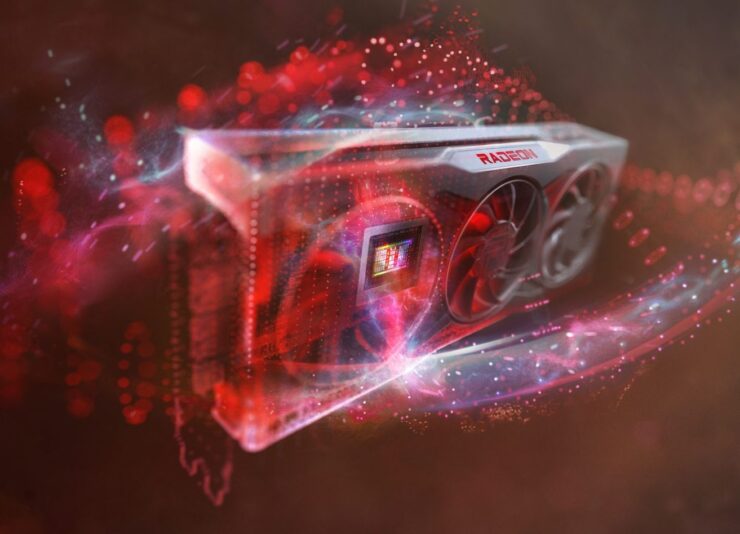 Radeon RX 7000-series merupakan jawaban AMD untuk NVIDIA GeForce RTX 4000-series.
Setelah merilis Radeon RX 6600 XT, AMD dikabarkan tengah mengembangkan kartu grafis seri terbaru mereka, Radeon RX 7000-series. Penerus dari RX 6000-series ini dirumorkan akan mengusung basis arsitektur terbaru AMD "RDNA3" serta menggunakan kembali "RDNA2". Namun, penggunaan kembali arsitektur RDNA2 tidak bisa disebut sekadar rebrand GPU Navi 2X. Karena AMD juga akan memberikan pembaruan di chip RDNA2 untuk RX 7000-series.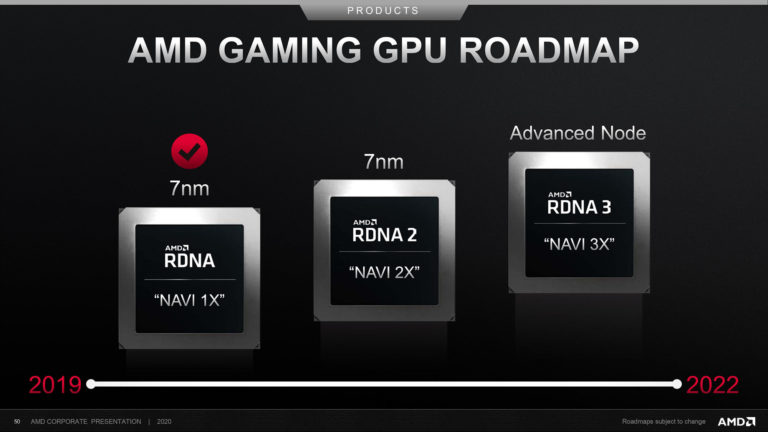 Menurut bocoran dari akun Twitter Greymon55, GPU dengan arsitektur RDNA3 terbaru akan mengusung chip 5nm. Sedangkan, chip RDNA2 yang akan digunakan pada Radeon RX 7000-series diperbarui menjadi 6nm (tadinya 7nm). Pembaruan chip RDNA2 ini bertujuan untuk meningkatkan performa serta mengurangi konsumsi daya. Kedua chip ini tetap diproduksi oleh TSMC.
6nm refresh

— Greymon55 (@greymon55) August 16, 2021
Pembaruan chip ini berlaku ke GPU RDNA2 seperti Navi 22 yang memiliki 40 unit komputasi dan memory bus GDDR6 192bit, serta Navi 23 dengan 32 unit komputasi dan GDDR6 128bit memory bus. GPU Navi 22 yang ditingkatkan ini dirumorkan akan menjadi Radeon RX 7600, sedangkan Navi 23 akan menjadi Radeon RX 7500. Untuk kemungkinan rebrand GPU Navi 2X lebih lanjut dapat dilihat di tabel berikut.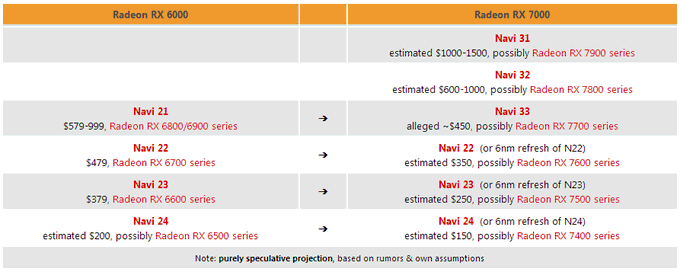 Arsitektur RDNA3 terbaru kemungkinan akan diimplementasikan oleh AMD ke seri high-end dari kartu grafis Radeon RX 7000 seperti RX 7900 dan RX7800. Di sisi lain, seri entry level dari Radeon RX 7000-series (RX 7700, RX 7600 – ke bawah) disebut-sebut akan kembali menggunakan arsitektur RDNA2 yang diperbarui tersebut.
Only N31-33 seems to be the RDNA3 core.

— Greymon55 (@greymon55) August 11, 2021
Basis arsitektur RDNA3 terbaru besutan AMD ini akan debut di GPU Navi 31, 32, dan 33. Namun, hanya Navi 31 dan 32 yang akan menggunakan MCM (multi-chip module). Sedangkan, Navi 33 akan mengandalkan desain monolithic dan memiliki 5120 jumlah core (identik dengan Navi 21).
Menurut wccftech, GPU terbaru dari AMD, Navi 31 akan memiliki 15,360 totalcores, 240 unit komputasi, 256-bit GDDR6 memory bus, serta 512MB infinity cache. Kabarnya, semua kartu grafis AMD Radeon RX 7000-series berarsitektur RDNA3 akan mendukung DisplayPort 2.0 terbaru. GPU flagship Navi 31 dirumorkan akan dinamakan Radeon RX 7900 XT.
Perlu diingat, semua ini hanya rumor yang dikutip dari leaker perangkat keras. Belum ada pernyataan resmi dari AMD mengenai semua yang tertulis di atas.
Pesaing AMD Radeon RX 7000-series, NVIDIA GeForce RTX 4000-series beberapa waktu lalu juga dirumorkan akan mengusung chip 5nm dari TSMC. GPU ber-arsitektur Lovelace ini disebut-sebut akan rilis pada tahun 2022 mendatang. Anda dapat membaca lebih lengkap tentang itu di sini.
From Our Network