Esports Ecosystem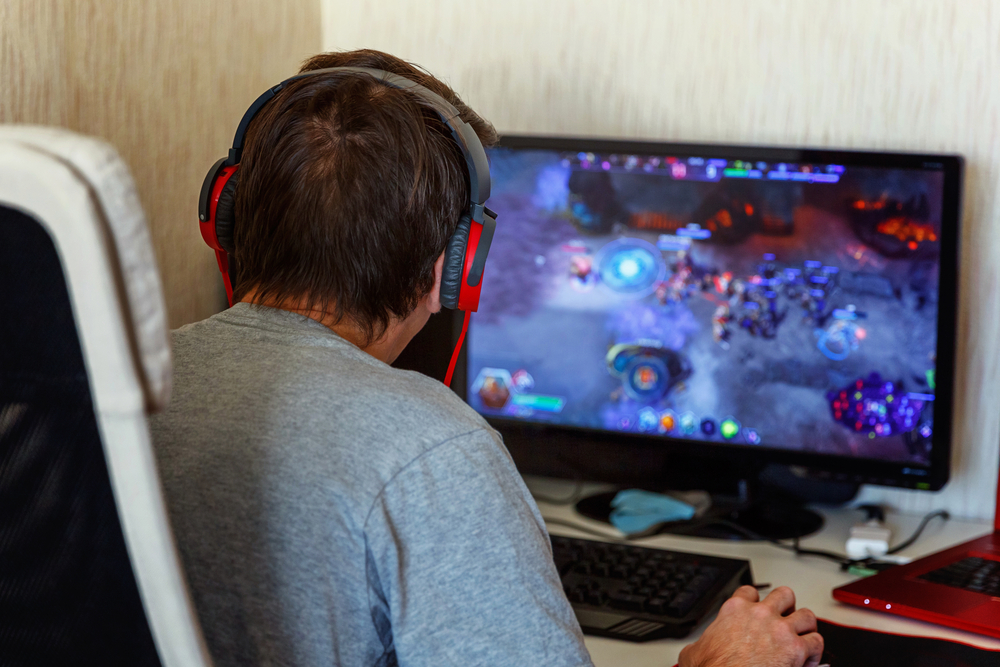 Meskipun begitu, jumlah total hours watched pada tahun ini masih jauh lebih tinggi dari tahun lalu
Berkat pandemi COVID-19, jumlah penonton di berbagai platform streaming gamemelonjak naik sepanjang semester pertama 2020. Pada Q2 2020, jumlah rata-rata hours watched per minggu bahkan mencapai 600 juta jam. Menurut laporan terbaru dari Stream Hatchet, angka ini mulai turun pada Q3 2020. Meskipun begitu, jumlah rata-rata hours watched per minggu di semua platform streaming game masih mencapai 500 juta jam, naik 73% jika dibandingkan dengan tahun lalu. Padahal, kompetisi olahraga tradisional, seperti sepak bola dan basket, telah kembali diselenggarakan.
Pada Q3 2020, Twitch masih menjadi platform streaming game nomor satu dengan total hours watched mencapai 4,7 miliar jam. Namun, jika dibandingkan dengan pada Q2 2020, total hours watched Twitch pada Q3 2020 mengalami penurunan sekitar 375 juta jam. Padahal, mereka telah kembali menandatangani kontrak kerja sama dengan 2 streamer populer, Tyler "Ninja" Blevins dan Michael "Shroud" Grzesiek.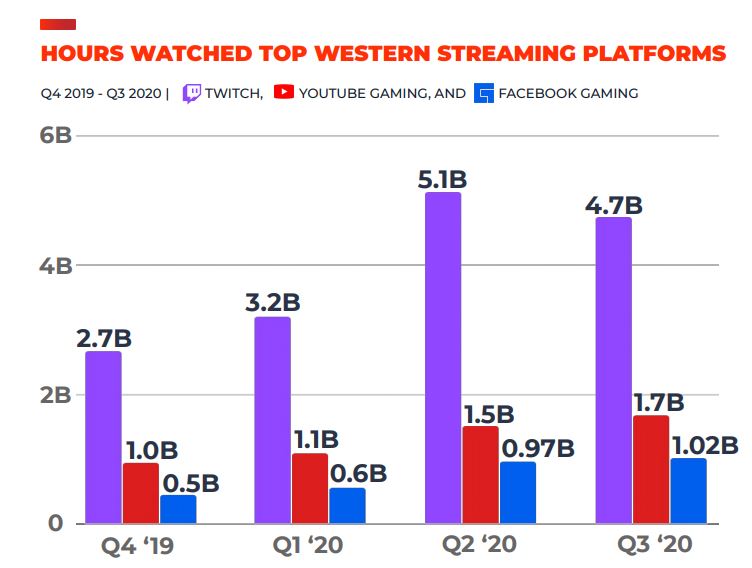 Meskipun Twitch masih menguasai pasar, YouTube Gaming menjadi platform streaming game dengan pertumbuhan paling besar pada Q3 2020 dengan kenaikan total hours watched sebesar 150 juta jam selama 3 bulan terakhir. Sementara itu, total hours watched dari Facebook Gaming akhirnya menembus 1 miliar jam.
League of Legends masih menjadi game paling populer pada Q3 2020, diikuti oleh Fortnite, PUBG Mobile, dan Free Fire dari Garena. Hal ini menunjukkan bahwa popularitas mobile game terus menanjak. Bukti lain dari meningkatnya popularitas mobile game adalah dari jumlah hours watched dari PUBG Mobile World League.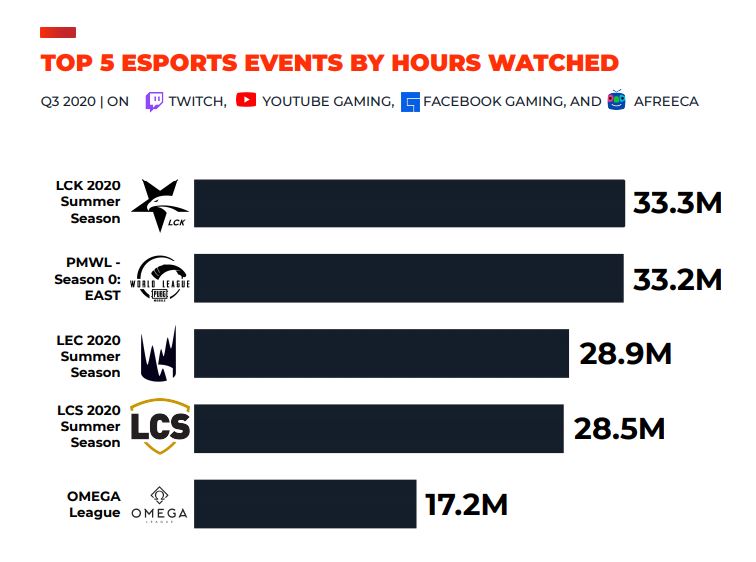 Pada Q3 2020, PMWL Season 0: East menjadi turnamen paling populer ke-2, setelah League of Legends Champions Korea 2020 Summer Season. Menurut Esports Charts, ada lebih dari 500 ribu orang Indonesia yang menonton PMWL Season 0. Tidak heran, mengingat tim asal Indonesia, Bigetron RA, berhasil menjadi juara dari turnamen tersebut.
Empat game terpopuler sepanjang Q3 2020 memang merupakan game esports. Namun, gameAmong Us dan Fall Guys juga masuk ke dalam daftar 10 game paling populer. Hal ini merupakan bukti bahwa para penonton tak hanya menonton konten game dan esports demi melihat kecakapan para pemainnya, mereka juga tertarik untuk menonton streamer yang memiliki kepribadian menarik.
From Our Network