Gaming News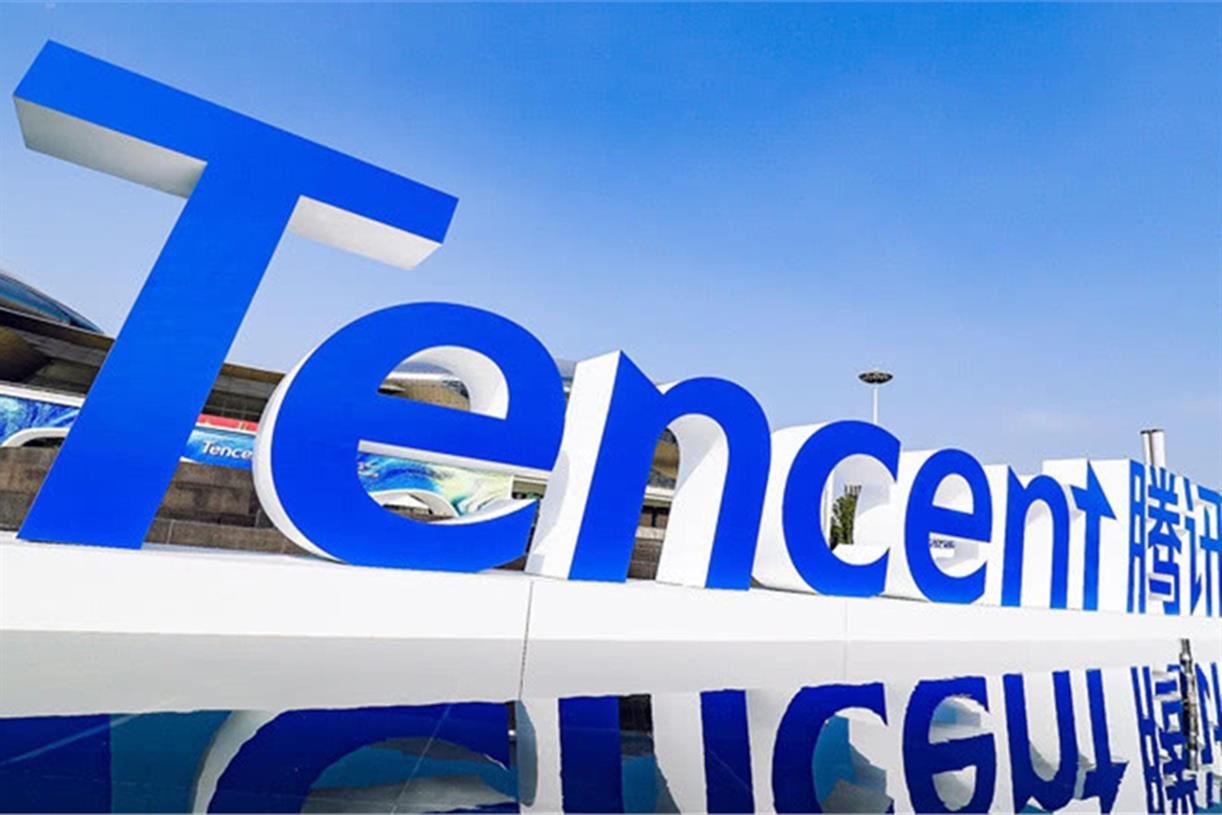 Pendapatan dan keuntungan Tencent masih mengalami pertumbuhan bahkan di tengah pandemi
Tencent baru saja mengumumkan laporan keuangannya untuk periode Q1 2020. Dalam 3 bulan pertama dari 2020, pendapatan bersih mereka mencapai 108,1 miliar yuan (sekitar Rp227 triliun), naik 26 persen jika dibandingkan dengan pendapatan bersih pada Q1 2019, yang hanya mencapai 85,5 miliar yuan (sekitar Rp180 triliun). Sementara itu, untung bersih yang didapatkan oleh Tencent pada Q1 2020 mencapai 29,4 miliar yuan (sekitar Rp62 triliun), naik 6 persen dari periode yang sama pada tahun 2019.
Ini menunjukkan, Tencent, yang merupakan perusahaan terbesar di industri game global, berhasil untuk mempertahankan keuntungan di tengah pandemi. Menurut laporan The Esports Observer, terkait hal ini, CEO dan Chairman Tencent, Ma Huateng berkata, "Dalam waktu yang sulit ini, kami ingin memberikan layanan online yang bisa membantu masyarakat untuk tetap terhubung dengan satu sama lain, mendapatkan informasi, produktif, dan terhibur. Sejauh ini, bisnis kami terbukti tangguh dan tetap dapat menghasilkan arus kas yang positif."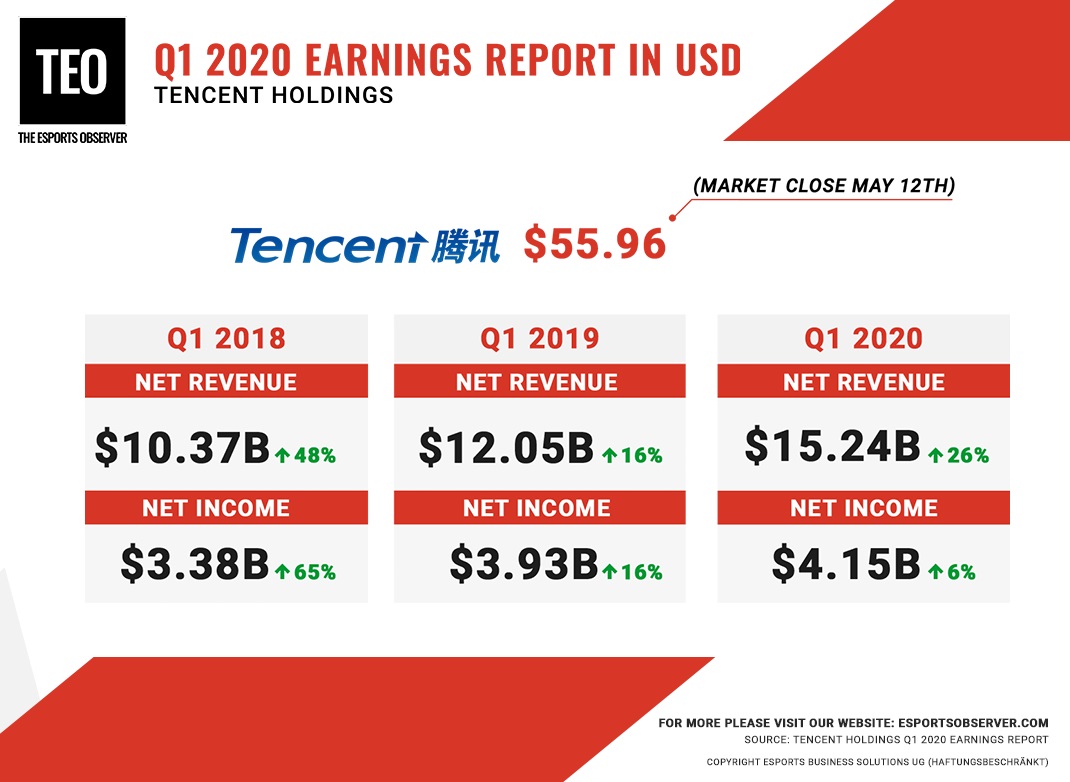 Tencent mengungkap, pada Q1 2020, pendapatan mereka dari online game naik 31 persen dari tahun lalu menjadi 37,3 miliar yuan (sekitar Rp78 triliun). Kontribusi terbesar datang dari mobile game di pasar domestik, seperti Peacekeeper Elite dan Honor of Kings. Selain itu, beberapa game yang Tencent rilis di luar Tiongkok juga memberikan kontribusi signifikan, seperti PUBG Mobile dan Clash of Clans. Sayangnya, game PC tidak memberikan kontribusi besar dalam total pendapatan mereka.
Secara keseluruhan, pendapatan Tencent dari mobile game mencapai 34,8 miliar yuan (sekitar Rp73 triliun). Sementara pendapatan game PC hanya mencapai 11,8 miliar yuan (sekitar Rp25 triliun). Mereka menyebutkan, salah satu alasan mengapa jumlah pemain PC menurun adalah karena internet cafe alias warnet ditutup sementara akibat pandemi virus corona. Menariknya, waktu bermain game dan interaksi dalam game justru mengalami kenaikan. Menurut survei yang dilakukan oleh Niko Partners, pandemi virus corona justru membuat gamer Tiongkok menghabiskan waktu lebih banyak untuk bermain game. Karena itu, tidak heran jika pemasukan industri game di Tiongkok justru naik 30 persen selama pandemi.
Sumber header: Campaign Live