Esports Ecosystem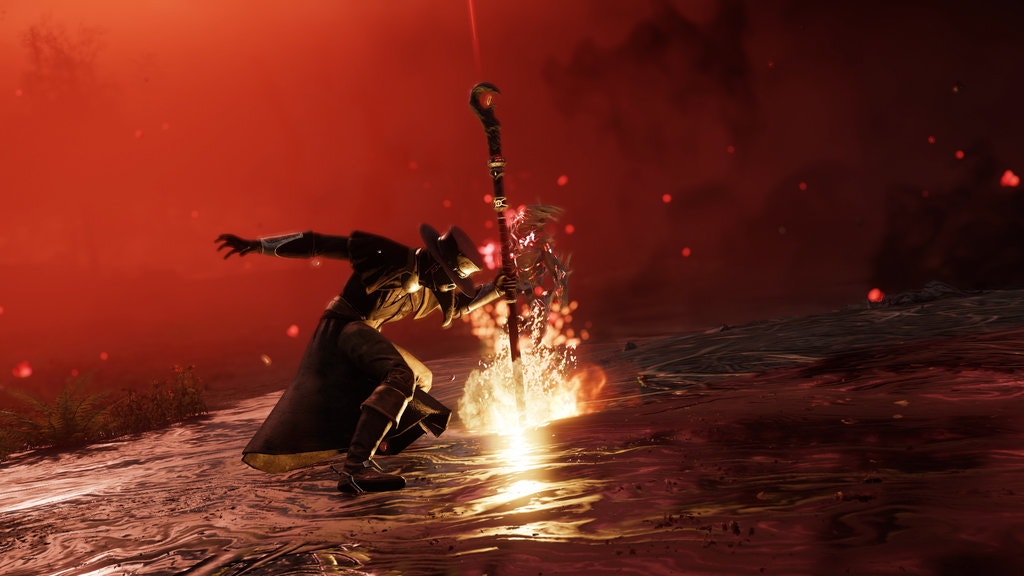 Selain itu, Amazon juga menunda peluncuran beberapa game mereka
Amazon sukses masuk ke industri game dengan mengakuisisi platform streaming game, Twitch. Namun, mereka tampaknya tidak puas dengan itu. Perusaahaan e-commerce kini juga berencana untuk meluncurkan beberapa game sendiri serta platform cloud gaming, yang disebut Project Tempo oleh tim internal Amazon. Sayangnya, Amazon tampaknya harus menunda peluncuran platform cloud gaming mereka sampai tahun depan karena pandemi virus corona.
Sekarang, telah ada beberapa perusahaan teknologi besar yang sudah meluncurkan platform cloud gaming, seperti Google dengan Stadia dan NVIDIA dengan GeForce Now. Microsoft juga memiliki proyek serupa yang dinamai Project xCloud. Dikabarkan untuk mengembangkan Project Tempo, Amazon telah menguncurkan dana hingga ratusan juta dollar, menurut laporan Games Industry.
Selain membuat platform cloud gaming, Amazon juga berencana untuk meluncurkan game mereka sendiri. Game pertama yang akan mereka buat adalah game multiplayer sci-fi shooter yang berjudul Crucible. Amazon memercayakan pengembangan game tersebut pada Relentless, studio game-nya sendiri, yang terletak di Seattle. Sayangnya, sama seperti Project Tempo, peluncuran Crucible juga harus ditunda. Pada awalnya, Amazon berencana untuk memperkenalkan game ini pada awal Maret 2020 dan meluncurkannya pada 31 Maret 2020. Namun, Amazon akhirnya menunda waktu peluncurannya ke 14 April sebelum kembali menundanya ke bulan Mei.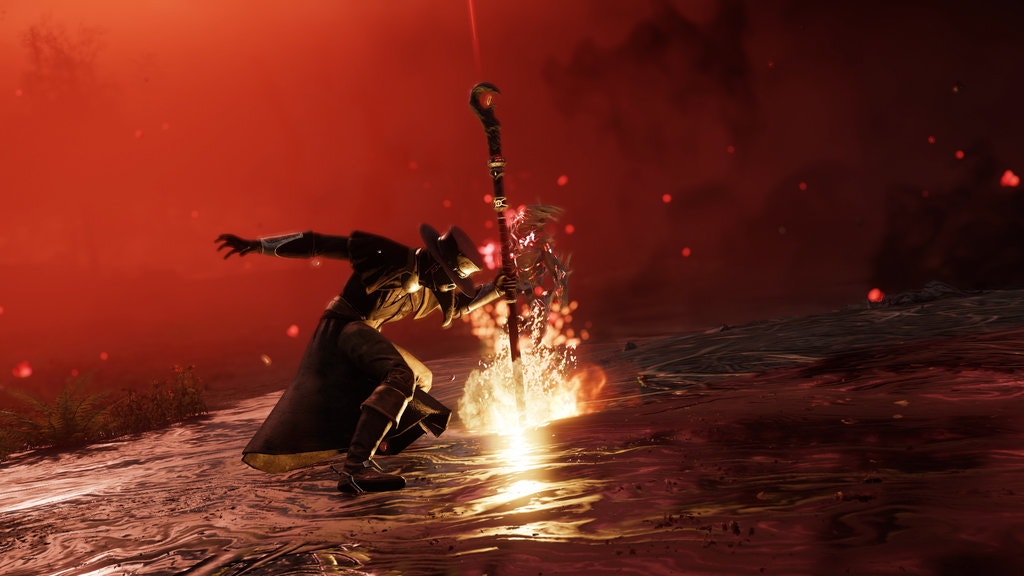 New World. | Sumber: Amazon Games via New York Times
"Rencana kami adalah untuk membawa karakteristik terbaik dari Amazon ke dunia game," kata Mike Frazzini, Vice President for Game Services and Studios, Amazon, menurut laporan New York Times. "Kami telah mengembangkan game cukup lama, tapi membuat game memang proses yang tidak sebentar."
Crucible bukan satu-satunya game yang ingin Amazon luncurkan. Mereka juga berencana untuk merilis game MMO berjudul New World. Game yang memiliki setting waktu pada abad ke-17 itu dikembangkan oleh studio game Double Helix Games, yang diakuisisi oleh Amazon pada 2014. Studio ini juga tengah mengembangkan game yang didasarkan pada franchise Lord of the Rings. Dengan Crucible dan New World, Amazon menargetkan para hardcore gamers.
Setelah meluncurkan Crucible dan New World pada Mei 2020, Amazon berencana untuk merilis game interaktif di Twitch pada musim panas di Amerika Serikat, yang biasanya berlangsung selama Juni sampai September. Saat ini, jutaan orang menonton streamer bermain game di Twitch. Dengan membuat game interaktif, mereka ingin mendekatkan para streamer dengan audiens mereka. "Kami ingin bisa merealisasikan ide dimana seorang pemain, streamer, dan penonton bisa berinteraksi di lingkungan yang sama di Twitch," kata Frazzini.
From Our Network