Pokémon Unite surpasses 9 million downloads, unlocks 2,000 Aeos Ticket bonus
To commemorate this achievement, beginning September 29th, each player in the game will get 2,000 Aeos tickets.
Pokemon Unite on the Nintendo Switch has surpassed the 9 million download mark. To commemorate this accomplishment, the developers are giving away 2,000 Aeos tickets, which will be distributed on September 29th, 2021. These tickets may be used at the Aeos emporium in-game to purchase new outfits for your avatar.
"What a goal! The Nintendo Switch version of #PokemonUNITE has just exceeded 9 million downloads! To show our excitement and gratitude, every Trainer will receive 2,000 Aeos Tickets starting 9/29. Thanks for playing Pokémon UNITE, and look forward to the mobile launch on 9/22!" the official announcement reads.
The gifts for the 9 million downloads of Pokemon Unite aren't the only freebies that Pokemon Unite is giving out. For reaching its pre-registration objectives, the mobile version for iOS and Android had its own celebration and is currently giving 1,000 Aeos, a Pikachu license, and a festival Pikachu holowear costume.
If you want these bonuses on the Switch version, you must first connect your account to a Nintendo or Pokemon Trainer Club account, and then log in with that account on the Mobile version.
Pokémon UNITE Mobile Version to Launch Soon on September 22nd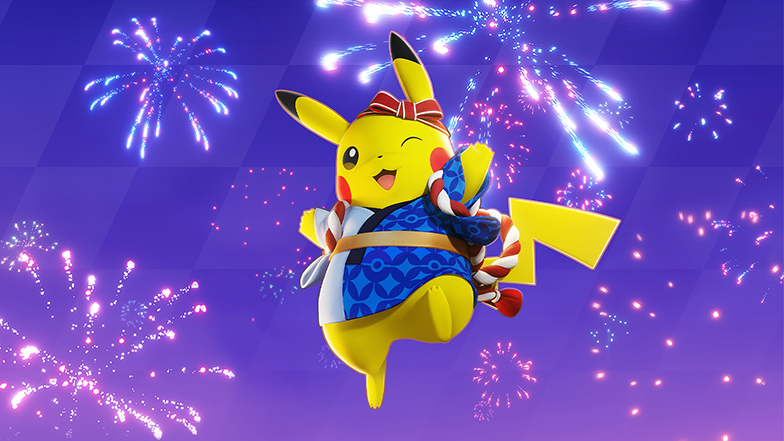 The free-to-download game is developed in partnership with TiMi Studios - a subsidiary of the Chinese video game giant Tencent - the same team behind Arena of Valor, another famous MOBA game, as well as the developers of Call of Duty: Mobile.
In terms of gameplay, Pokemon Unite is similar to the majority of MOBAs. On a multi-laned battlefield, two teams of five with various attacks and abilities fight head to head. The primary goal of the game is to score more points than the other team in the game's specified scoring zones while simultaneously engaging in combat with opposing players. As you go through the game, your Pokémon will develop and acquire new moves, just as in the main series.
On September 22, the mobile edition of Pokémon's first MOBA will be launched, and over one million people have already signed up to participate. You can pre-register for Unite's mobile release on the Apple App Store and Google Play Store.