Esports Ecosystem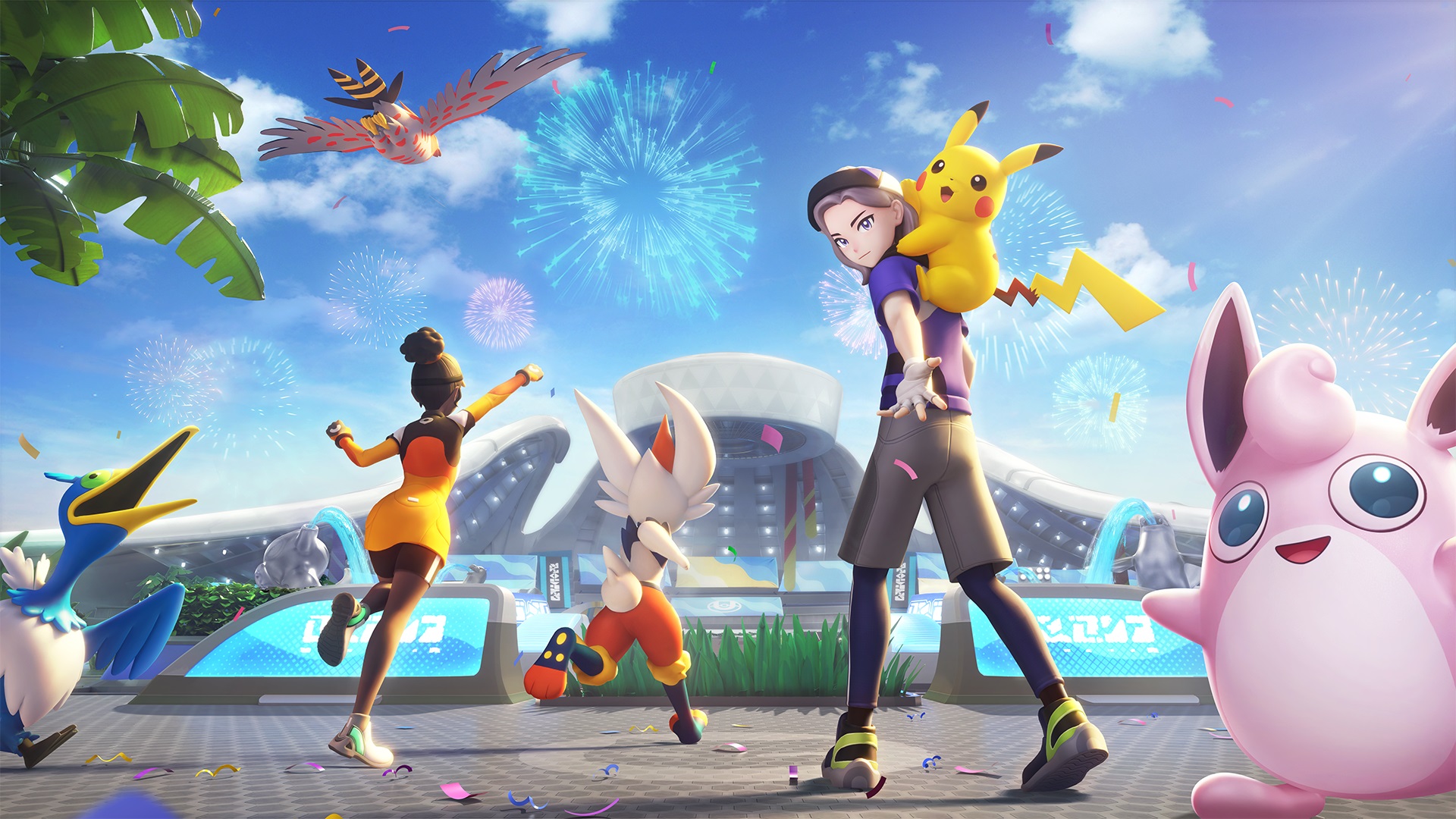 Setelah sebelumnya dirilis eksklusif di Nintendo Switch, Pokemon MOBA ini akan dirilis di iOS dan Android.
Pokemon Unite akan dirilis di iOS dan Android pada tanggal 22 September 2021. Dengan demikian, Pokemon Unite akan jadi salah satu dari segelintir game yang mendukung cross-play dan cross-progression dengan versi Nintendo Switch-nya yang sudah dirilis lebih dulu.
Masa pra-registrasi untuk iOS dan Android sudah dibuka. Para pemain yang telah melakukan pra-registrasi sebelum 22 September akan mendapatkan bonus konten, termasuk Festival Style Pikachu Holowear jika game ini tembus 5 juta pengguna saat pra-registrasi. Jika pra-registrasi mencapai 2,5 juta orang, semua pemain juga akan mendapatkan Unite License untuk Pikachu juga.
Seperti yang tadi ditulis, para pemain yang sebelumnya sudah bermain game ini di Nintendo Switch juga dapat bermain di semua platform dengan menghubungkan akun Pokemon Trainer Club atau akun Nintendo untuk share progress di berbagai perangkat.
#PokemonUNITE is coming to mobile on September 22!

Pre-register for special rewards! pic.twitter.com/r671Bs31el

— Pokémon UNITE (@PokemonUnite) August 18, 2021
Namun demikian, sama seperti sejumlah game-game multiplatform di mobile, gem yang Anda miliki tidak akan di-share di semua sistem — mengingat ada perbedaan harga pembelian gem di platform yang berbeda. Namun, jika Anda telah membelanjakan gem tersebut menjadi konten, kontennya masih dapat diakses di semua platform.
Jika Anda belum tahu, Pokemon Unite adalah game Pokemon MOBA yang mengizinkan Anda bermain menggunakan karakter-karakter Pokemon seperti Charizard, Pikachu, Snorlax, Gengar, dan kawan-kawannya. Sama seperti MOBA lainnya, layaknya Dota 2, LoL, MLBB, karakter-karakter Pokemon yang Anda mainkan akan memiliki role yang berbeda-beda seperti Attacker, Defender, Speedster, dkk dalam pertarungan 5 lawan 5.
Pokemon Unite sebelumnya dirilis lebih dulu di Nintendo Switch pada tanggal 21 Juli 2021. Developer dari Pokemon Unite adalah TiMi Studio Group, salah satu game developer di bawah Tencent. Sedangkan untuk publisher-nya, Nintendo yang menjadi publisher game ini untuk Switch. Namun, untuk iOS dan Android, publisher-nya adalah The Pokemon Company yang menjadi publisher Pokemon untuk berbagai varian media seperti game kartu (TCG), anime, buku, ataupun film. Meski begitu, The Pokemon Company juga merupakan anak perusahaan dari Nintendo.
Berbicara soal Nintendo, kami pernah menuliskan sejarah panjang Nintendo yang sudah berusia 100 tahun lebih.
From Our Network