Esports Ecosystem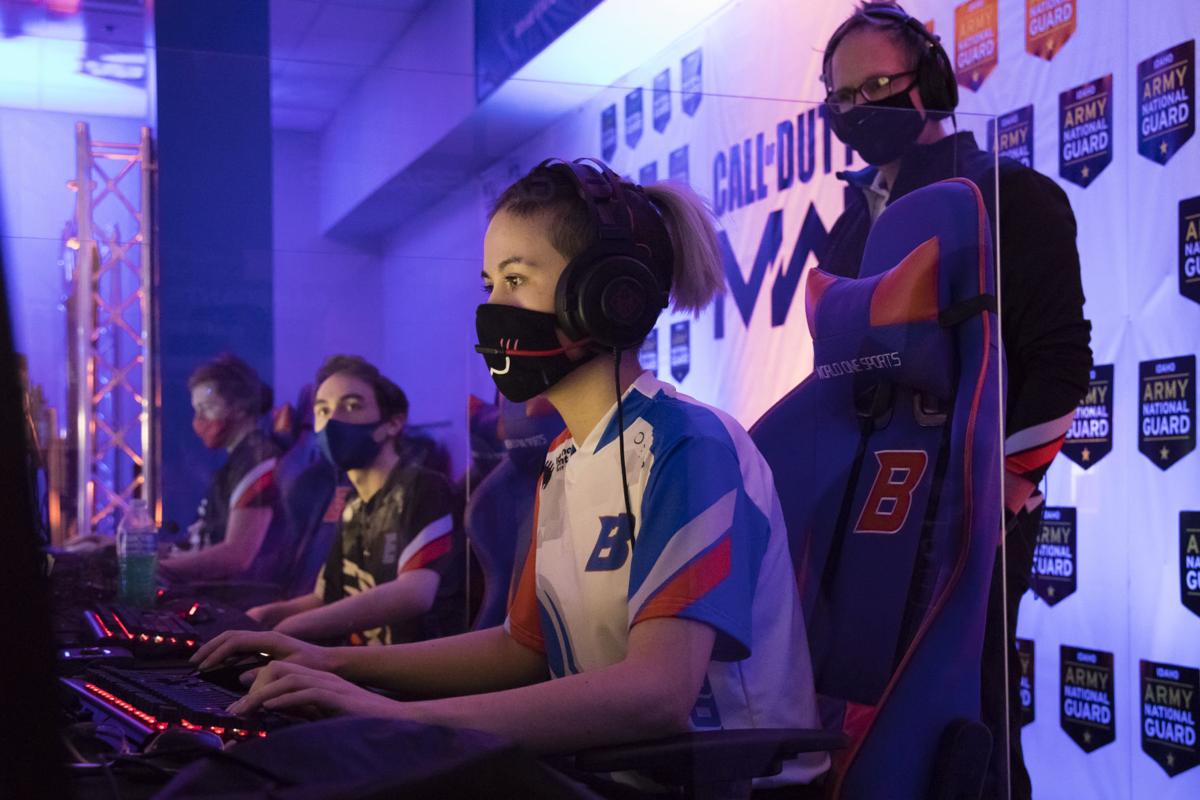 Menurut studi yang dilakukan oleh The Associated Press.
Perkembangan industri esports yang melesat cepat memang membuat kampus dan sekolah turut terjun ke ekosistem ini termasuk memberikan beasiswa untuk para pemain esports — meski memiliki polemik dan relevansinya juga. Menariknya, menurut studi yang dilakukan oleh The Associated Press (AP), mayoritas penerima beasiswa esports adalah laki-laki.
Gamer laki-laki menempati 90.4% posisi (roster) di tim dan 88.5% menerima beasiswa, dari 27 sampel sekolah publik di Amerika yang disurvei oleh AP. Perbedaan jauh dari penerima beasiswa ini mungkin memang sedikit bisa diprediksi, meski 41% dari total gamer di Amerika Serikat adalah kaum Hawa (menurut Entertainment Software Association) dan tak ada batasan fisik yang membedakan antara kompetisi perempuan ataupun laki-laki.
"Hal ini memang menyedihkan namun tidak mengejutkan." Kata Grace Collins, seorang praktisi di gaming, edukasi, dan gender kepada AP News.
AP sebenarnya meminta data pemain dan penerima beasiswa dari 56 sekolah publik di AS, yang termasuk di dalam 192 peserta untuk National Association of Collegiate Esports. Namun, beberapa sekolah menolak untuk memberikan data ataupun tidak memberikan respon.
Jumlah gamer perempuan yang terjun jadi pemain profesional memang nyatanya sangat minim. Hal ini juga terjadi juga di Indonesia meski menurut data dari InMobi, 59% gamer di Indonesia adalah perempuan.
Mungkin ada beberapa alasan kenapa tidak banyak gamer casual perempuan yang jadi atlet esports. Pertama, perempuan di industri gaming dan esports memiliki alternatif yang lebih mudah dan cepat dalam berkarier ataupun mencari popularitas, yaitu dengan mengeksploitasi tubuh dan wajahnya masing-masing.
Kedua, dari sisi para gamer laki-lakinya pun mungkin juga cenderung meremehkan kemampuan perempuan dan dianggap sebagai pemanis. Ketiga, turnamen esports yang ditujukan khusus untuk perempuan juga kesulitan untuk terus berjalan ataupun mendapatkan popularitas yang sama dengan turnamen esports official (macam MPL, PMPL, dkk.) yang nyaris tidak ada pemain dari kaum Hawa.
Featured Image via: AP News
From Our Network