Esports Ecosystem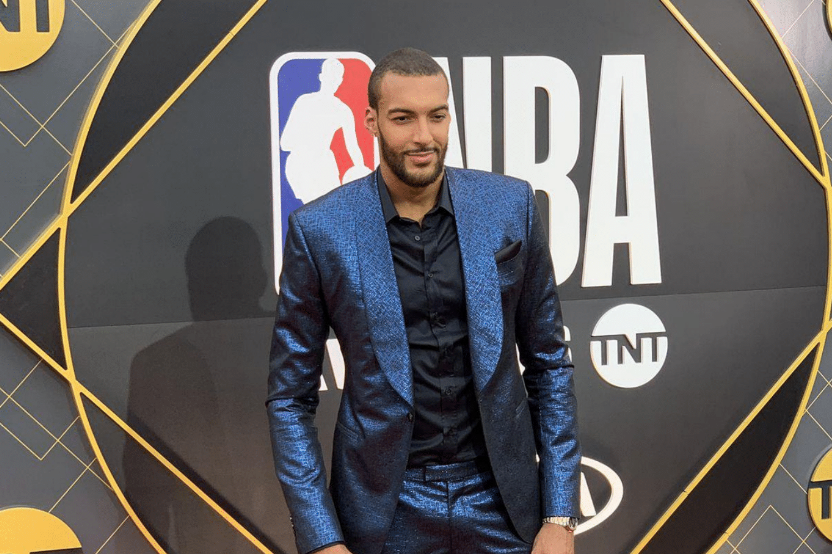 Rudy Gobert akan berbagi pengalamannya di industri olahraga tradisional dengan ReKTGlobal
Pemain NBA di Utah Jazz, Rudy Gobert, menanamkan investasi pada ReKTGlobal, grup esports global yang juga merupakan perusahaan induk dari tim Rogue. Gobert menjadi pemain olahraga tradisional terbaru yang ikut masuk ke ranah esports. Dari segi nilai industri, esports tumbuh pesat. Sementara dari total hadiah turnamen, turnamen esports bisa menawarkan hadiah yang tidak kalah dari kompetisi olahraga tradisional. Tidak heran jika tim atau atlet olahraga konvensional tertarik untuk mendukung tim esports. Belum lama ini, Manchester City juga telah mengumumkan kerja samanya dengan FaZe Clan.
"Rudy sangat cocok untuk ReKTGlobal," kata Amish Shah, co-founder of ReKTGlobal, seperti dikutip dari VentureBeat. "Dia telah menjadi gamer sejak lama. Tidak hanya itu, dia juga memiliki jiwa bisnis yang kuat dan memiliki ide-ide baru. Sejak lama, dia memang ingin berinvestasi di ranah esports dan ikut serta dalam industri gaming. Kami bangga karena dia memilih ReKTGlobal sebagai rekannya dan kami tidak sabar untuk melihat sepak terjangnya sebagai atlet olahraga tradisional pertama yang menjadi anggota dewan kami."
Menurut laporan The Esports Observer, Gobert — yang pernah bermain di NBA selama enam musim dan pernah memenangkan Defensive Player of the Year dua kali — akan berbagi pengalamannya di dunia olahraga tradisional pada ReKTGlobal. Selain itu, dia juga akan membantu ReKTGlobal menjalin kerja sama strategis. Ke depan, pemain center asal Prancis ini juga akan membuat konten dan melakukan siaran langsung bersama dengan anggota tim Rogue. Saat ini, Rogue bertanding di League of Legends European Championship (LEC). Selain itu, Rogue juga memiliki tim di Fortnite, Rocket League, dan Rainbow Six Siege. Menurut kabar terbaru, Rogue telah mendapatkan slot untuk bertanding di liga Call of Duty yang akan mulai diadakan pada tahun depan. Rogue akan mewakili London dalam turnamen yang diadakan oleh Activision Blizzard itu.
"Kecintaan saya akan gaming sudah jadi rahasia umum di kalangan Utah Jazz dan tim nasional Prancis. Saya memang sudah tertarik untuk menanamkan investasi dan ikut serta dalam esports, dan saya tidak sabar untuk mengukir sejarah bersama dengan ReKTGlobal," kata Gobert. "Selama bertahun-tahun, saya bermain game untuk bersantai ketika harus bertanding. Bermain game juga menjadi cara saya mempertahankan hubungan dengan teman-teman saya ketika saya sedang dalam perjalanan. Saya sangat tidak sabar untuk bekerja sama dengan tim Call of Duty sebelum mereka mulai berlaga pada tahun depan."
ReKTGlobal didirikan pada 2016 dan memiliki markas di New York. Organisasi ini bertujuan untuk menjembatani bisnis olahraga tradisional dengan esports. Selain Gobert, ada sejumlah selebritas lain yang juga telah menjadi investor dari ReKTGlobal, seperti DJ Steve Aoki dan DJ Nicky Romero, serta anggota dari band Imagine Dragons.
From Our Network