Esports Ecosystem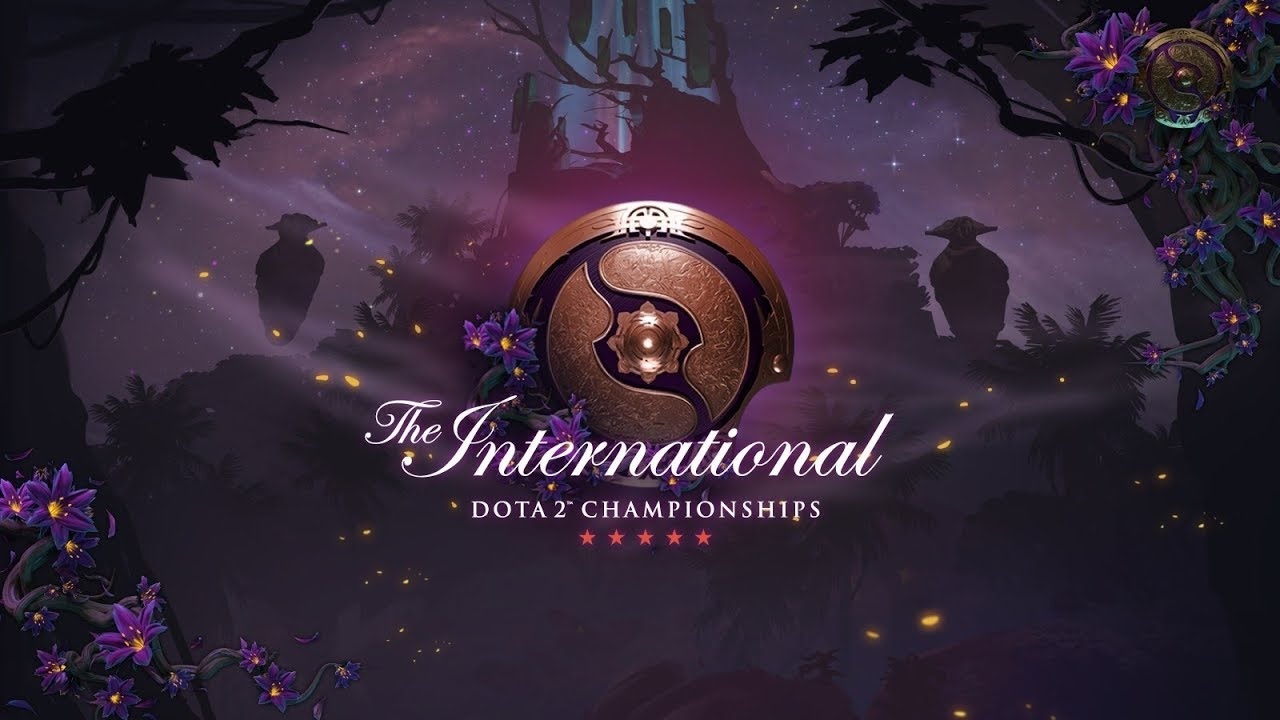 Sementara Razer baru saja mengumumkan program kesehatan fisik dan mental untuk pemain esports
Minggu lalu, Valve mengumumkan bahwa mereka akan meniadakan penonton offline untuk The International 10. Mereka juga mengungkap, SteelSeries akan menjadi sponsor dari TI10. Sementara itu, di Indonesia, PB ESI berencana untuk mengadakan liga esports nasional pada tahun depan.
PON XX Papua Selesai, PB ESI akan Adakan Liga Esports Nasional
Setelah Pekan Olahraga Nasional (PON) XX Papua usai digelar pada Minggu, 26 September 2021, Pengurus Besar Esports Indonesia (PB ESI) mengungkap rencana mereka untuk mengadakan liga esports nasional pada tahun depan. Tujuan dari liga esports nasional itu adalah untuk mengembangkan bakat pemin esports profesional di Tanah Air.
"Setelah acara PON selseai, kita lakukan evaluasi. Laporan dan setelah itu, kita melakukan gebrakan untuk melakukan liga nasional di seluruh Indonesia," ujar Ketua Bidang Humas dan Komunikasi PB ESI, Ashadi Ang, seperti dikutip dari Antara. Lebih lanjut dia menjelaskan, liga nasional ini akan terbagi menjadi tiga: Liga 1, Liga 2, dan Liga 3. Rencananya, liga itu akan bisa mencakup hingga kabupaten. Diperkirakan, liga nasional tersebut akan mulai diadakan pada tahun 2022.
The International 10 Digelar Tanpa Penonton, Valve Tawarkan Refund
Tahun ini, The International 10 akan digelar tanpa penonton. Valve mengumumkan hal itu pada minggu lalu. Mereka menyebutkan, sepanjang turnamen, TI10 hanya akan dihadiri oleh tim, talenta, dan staf. Valve menyebutkan, alasan mereka mengambil keputusan ini adalah untuk memastikan kesehatan dari para pemain, talenta, staf, dan semua orang yang ikut terlibat dalam penyelenggaraan TI10. Mereka juga akan memberikan refund pada orang-orang yang sudah terlanjur membeli tiket untuk TI10.
To ensure the safety of all players, talent, and production staff participating in the event, we have decided to refund all ticket sales for the live audience at The International 2021 — https://t.co/JOZQzxZ8Sfpic.twitter.com/77xnfvC5kv

— DOTA 2 (@DOTA2) October 3, 2021
"Kami ingin agar para fans bisa menghadiri dan menonton The International 10 secara langsung. Namun, kami tidak bisa melakukan itu karena prioritas kami tetaplah kesehatan dari para peserta dan penonton," ujar Valve, dikutip dari Dot Esports. "Orang-orang yang telah membeli tiket akan mendapatkan refund secara otomatis."
Veloce Esports dan Codemasters Bakal Gelar VERSUS ULTRA Series di 2022
Organisasi sim racing Veloce Esports baru saja menjalin kerja sama dengan developer game balap, Codemasters. Melalui kerja sama ini, keduanya akan meluncurkan liga esports yang akan mengadu beberapa game balap. Liga tersebut dinamai VERSUS ULTRA Series.
Diadakan pada 2022, VERSUS ULTRA Series akan diikuti oleh enam tim. Salah satu tim sim racing yang sudah pasti akan ikut serta dalam liga tersebut adalah Quadrant, tim milik pembalap Lando Norris. Dalam VERSUS ULTRA Series, terdapat beberapa babak yang mengadu peserta dalam game-game Codemasters, seperti DiRT, Project CARS, GRID, dan game F1 resmi. Sayangnya, belum diketahui game apa saja yang akan diadu dalam VERSUS ULTRA Series, seperti yang disebutkan oleh Esports Insider.
Razer Luncurkan Program Kesehatan untuk Gamers
Razer baru saja memperkenalkan program kesehatan yang disebut "Champions Start from Within". Program ini ditujukan untuk mempromosikan kebiasaan bermain game yang sehat. Target dari program ini adalah para gamers, baik pemain profesional maupun amatir. Sebagai bagian dari program kesehatan ini, Razer berkolaborasi dengan psikolog, ahli terapi, ahli nutrisi, dan lain sebagainya. Para ahli tersebut akan memberikan konten dalam bentuk video, artikel, serta events, menurut laporan Dot Esports.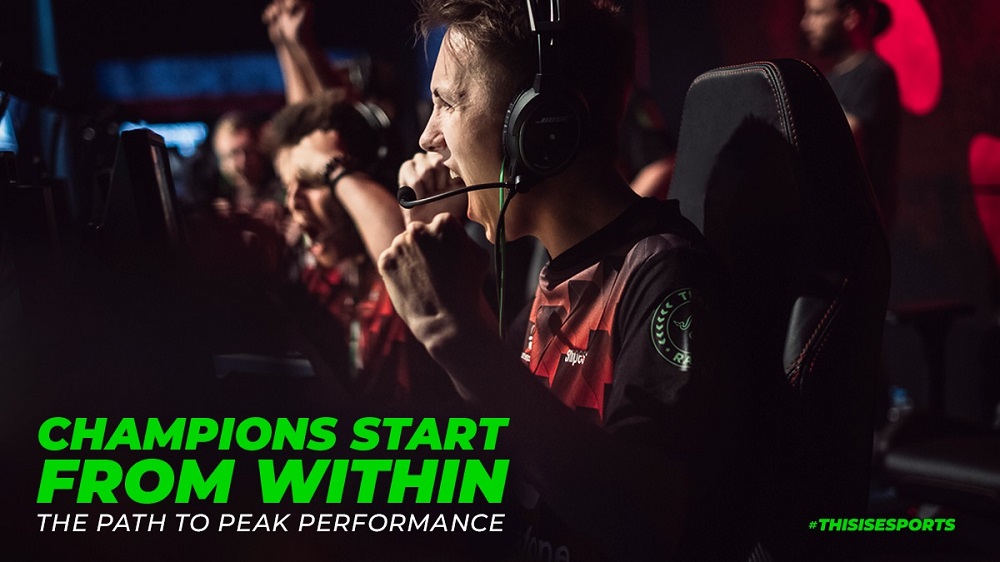 Tahun lalu, kesehatan fisik dan mental menjadi salah satu topik hangat di ekosistem esports. Pasalnya, beban mental yang ditanggung oleh pemain esports profesional memang tidak ringan. Selain itu, semakin banyak tim esports yang memperhatikan pentingnya kebugaran fisik dari pemain mereka. Jika tidak hati-hati, para pemain esports bisa mengalami gejala layaknya burnout. Menurut Razer, beberapa gejala yang biasa dialami oleh para gamers antara lain sakit kepala, masalah dengat mata, rasa sakit di punggung atau leher, serta rasa nyeri di tangan atau pergelangan tangan.
SteelSeries Jadi Sponsor dari The International
Selain membuat pengumuman tentang peniadaan penonton offline untuk The International 10, minggu lalu, Valve juga mengungkap sponsor baru untuk TI10, yaitu SteelSeries. Sebagai rekan resmi dari turnamen Dota 2 itu, SteelSeries akan menyediakan mouse, keyboards, headset, dan aksesori lain untuk para pemain yang berpartisipasi dalam The International 10. Selain itu, SteelSeries juga akan mengadakan beberapa kegiatan aktivasi offline di Bucharest, Romania, tempat TI10 digelar. Di TI10, mereka juga akan menjual mousepad The International edisi terbatas, menurut laporan Esports Insider.
Sumber header: Antara