Esports Ecosystem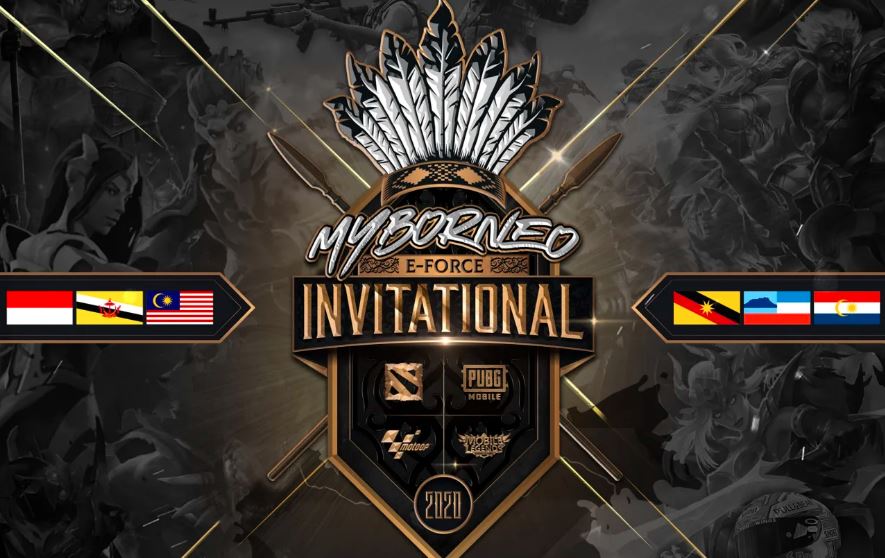 MYBORNEO EFORCE Invitational mengadu beberapa game, termasuk PUBG Mobile, Mobile Legends, dan Dota 2
Sarawak Esports Association (SESA) bekerja sama dengan Kementerian Pemuda dan Olahraga Malaysia (KBS) untuk menyelenggarakan turnamen MYBORNEO EFORCE Invitational 2020. Diadakan selama satu bulan, turnamen tersebut akan mengadu empat game sekaligus, yaitu PUBG Mobile, MotoGP 20 PC, Dota 2, dan Mobile Legends: Bang Bang.
Berikut jadwal dari turnamen MYBORNEO beserta total hadiah dari masing-masing divisi game:
Kompetisi PUBG Mobile akan diadakan pada 16-18 Oktober 2020, dengan total hadiah RM2.700 (sekitar Rp9,8 juta)
Kompetisi MotoGP 20 PC akan diadakan pada 23-25 Oktober 2020, dengan total hadiah sebesar RM1.000 (sekitar Rp3,5 juta)
Kompetisi Dota 2 akan diadakan pada 30 Oktober-1 November 2020, dengan total hadiah sebesar RM3.150 (sekitar Rp11,2 juta)
Kompetisi MLBB akan diadakan pada 6-8 November 2020, dengan total hadiah sebesar RM3.150 (sekitar Rp11,2 juta)
Saat ini, sejumlah tim esports asal Kalimantan telah diundang untuk bertanding di masing-masing kategori game, menurut laporan IGN.
Turnamen CS:GO Flashpoint 2 Kembali Diselenggarakan
Sementara itu, di scene esports internasional, turnamen Counter-Strike Flashpoint akan kembali diadakan. Flashpoint 2 akan menawarkan total hadiah sebesar US$1 juta (sekitar Rp14,7 miliar). Babak kualifikasi dari Flashpoint 2 akan diadakan pda 9-22 November 2020. Sementara babak playoff akan diselenggarakan pada 30 November-5 Desember 2020 dan babak final pada 6 November 2020. Tim yang memenangkan turnamen ini akan mendapatkan hadiah sebesar US$500 ribu (sekitar Rp7,4 miliar) dan trofi AK-47.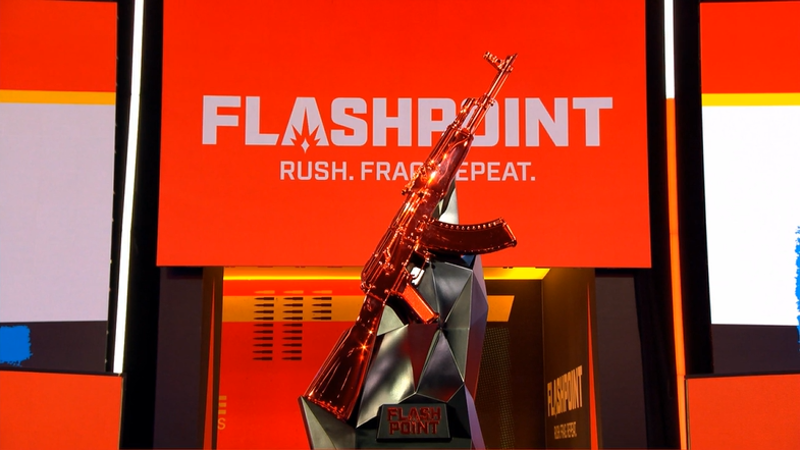 Karena pandemi COVID-19, Flashpoint 2 akan diadakan secara online. Untuk itu, semua tim yang berlaga di turnamen ini akan dikarantina di Eropa. Commissioner dan President of Brand Flashpoint, Christopher "MonteCristo" Mykles serta Creative Director dan Broadcast Talent, Duncan "Thorin" Shields juga akan ikut dikarantina di sana.
"Kami senang karena kami bisa pergi ke London untuk menyelenggarakan Flashpoint. Sejak awal, kami memang ingin mengadakan turnamen ini di Eropa," kata Mykles pada The Esports Observer. "Kami telah berusaha keras untuk menyiapkan konten yang unik. Kami juga mencari cara untuk menyelesaikan masalah yang muncul akibat pandemi COVID-19." Dia mengaku bangga karena masih bisa menyelenggarakan dua turnamen Flashpoint dalam satu tahun, meski keadaan industri esports tengah tidak menentu akibat pandemi.