Esports Ecosystem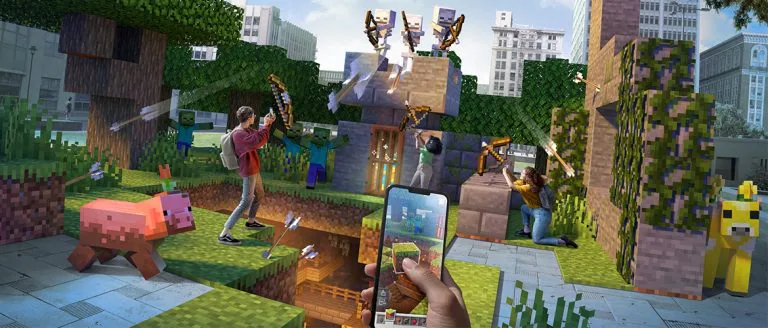 Hanya 2 tahun beroperasi, Minecraft Earth akhirnya ditutup pada 30 Juni 2021.
Setelah diumumkannya lewat WWDC Keynote pada 2019, Minecraft Earth dirilis sebagai game Augmented Reality seperti Pokémon GO. Melihat gameplay dari Minecraft Earth sebenarnya sangat menarik. Anda dapat membuat bangunan, mengumpulkan sumber daya, crafting, dan menjelajah.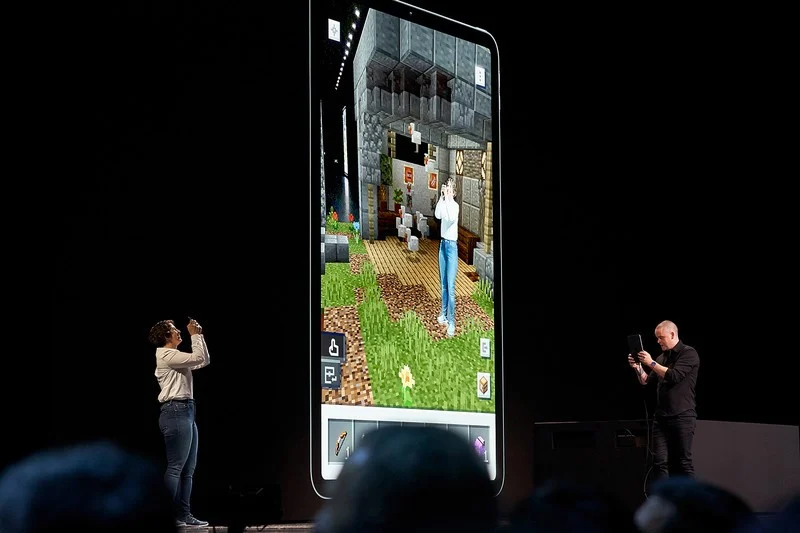 Pada 5 Januari 2021, Microsoft dan Mojang Studios selaku penerbit dan pengembang Minecraft Earth mengumumkan akan menyuntik mati game Augmented Reality ini. Menurut website resmi minecraft.net, Minecraft Earth mendapatkan patch terakhir pada 5 Januari dan tutup permanen pada 30 Juni.
"Minecraft Earth dirancang sebagai permainan penjelajahan bebas dan kolaboratif — dua hal yang hampir mustahil dilakukan melihat situasi global saat ini (pandemi COVID 19)," dikutip dari website resmi Minecraft.net. "Hasilnya, kami telah membuat keputusan untuk mengalokasi ulang sumber daya kami ke hal lain yang memberikan nilai lebih pada komunitas Minecraft dan menghentikan dukungan untuk Minecraft Earth di Juni 2021."
Today we say farewell to Minecraft Earth. We are so incredibly thankful for this wonderful community and all the memories we have built together. pic.twitter.com/TMMSKLlf6a

— Minecraft Earth (@minecraftearth) June 30, 2021

Tutupnya Minecraft Earth bukan hanya disebabkan oleh pandemi COVID-19 yang sedang melanda seluruh dunia, melainkan ada beberapa masalah lain. Mojang sendiri yang menyebutkan Minecraft Earth memiliki beberapa bug in-game pada item-item, sistem Adventure, perlengkapan, senjata, peta, serta Crafting dan Smelting. 
Terdapat bug juga di Google Play Store yang harusnya menampilkan tulisan "Perangkat Anda tidak kompatibel dengan versi ini" menjadi "Item ini tidak tersedia di negara Anda". Tombol-tombol untuk bermain Minecraft Earth juga tidak tersusun dengan benar di sebagian perangkat seperti OnePlus 7 Pro, OnePlus 5t, Huawei P30, Huawei P20 Pro, Huawei Mate20 Pro, Huawei Honor 10, Huawei P20 Lite, dan Xiaomi Note 7.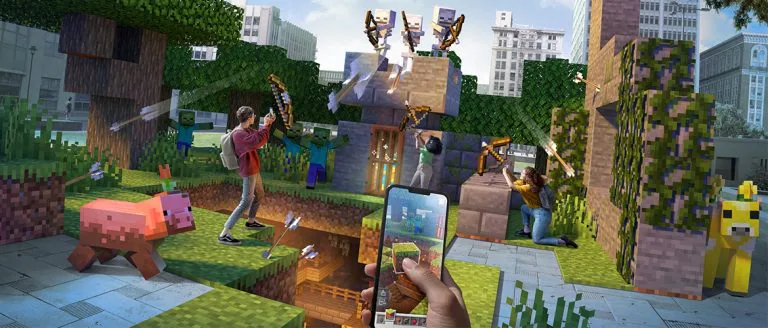 Jika mengingat kembali masa-masa peluncuran, Minecraft Earth mendapatkan banyak respon baik dari komunitas. Sayangnya, Game Augmented Reality besutan Mojang dan Microsoft ini tidak pernah mencapai tingkat popularitas seperti Pokémon GO. Apakah mungkin karena game ini terdapat banyak bug?
Saat ini, Minecraft Earth tidak lagi dapat dimainkan maupun diunduh dari App Store dan Play Store. Mojang Studios mengatakan bahwa akan memberikan Minecraft edisi Bedrock secara gratis kepada semua pemain yang pernah melakukan transaksi in-game di Minecraft Earth.
Di sisi lain, kreator Mod untuk Minecraft berhasil mendapatkan lebih dari US$350 Juta. Mod ini sudah terjual 1 miliar kali sejak Mojang membuka marketplace resminya di tahun 2017 dengan total nilai lebih dari US$350 juta. Anda dapat membaca tentang ini lebih lanjut di sini.
From Our Network