Esports Ecosystem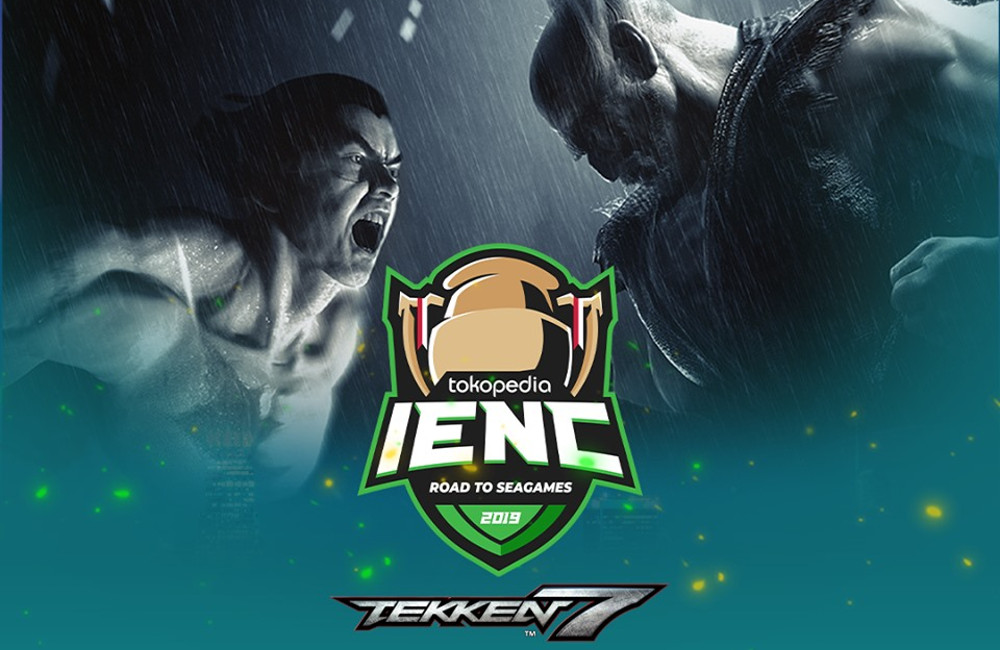 Tidak hanya dari Jakarta atau Jawa, peserta pun berdatangan dari luar pulau dengan biaya sendiri.
Ajang pencarian talenta esports Tekken 7 untuk menjadi wakil Indonesia di SEA Games 2019 telah selesai. Puluhan peserta dari penjuru negeri berkumpul di lokasi Breakroom, Jakarta Utara, sambil membawa harapan dapat unjuk kebolehan dan kemudian mengharumkan nama bangsa. Setelah berbagai pertarungan sengit, kejutan, dan perjuangan, kini Tokopedia IENC Road to SEA Games akhirnya menemukan dua orang yang benar-benar layak disebut sebagai jagoan terbaik Tekken di Indonesia.
Tokopedia IENC ini bisa dibilang sebagai turnamen Tekken 7 nasional dengan antusiasme peserta terbesar yang pernah ada. Hal itu wajar saja, mengingat uang hadiah yang ditawarkan tergolong besar (Rp60.000.000) dan adanya kesempatan untuk tampil di tingkat internasional. Peserta-peserta ini tidak hanya datang dari Jakarta, tapi juga dari luar kota bahkan luar Jawa. Mereka benar-benar menunjukkan dedikasi untuk hadir dengan biaya sendiri, karena memang belum banyak pemain fighting game di Indonesia yang sudah berada di bawah naungan tim profesional.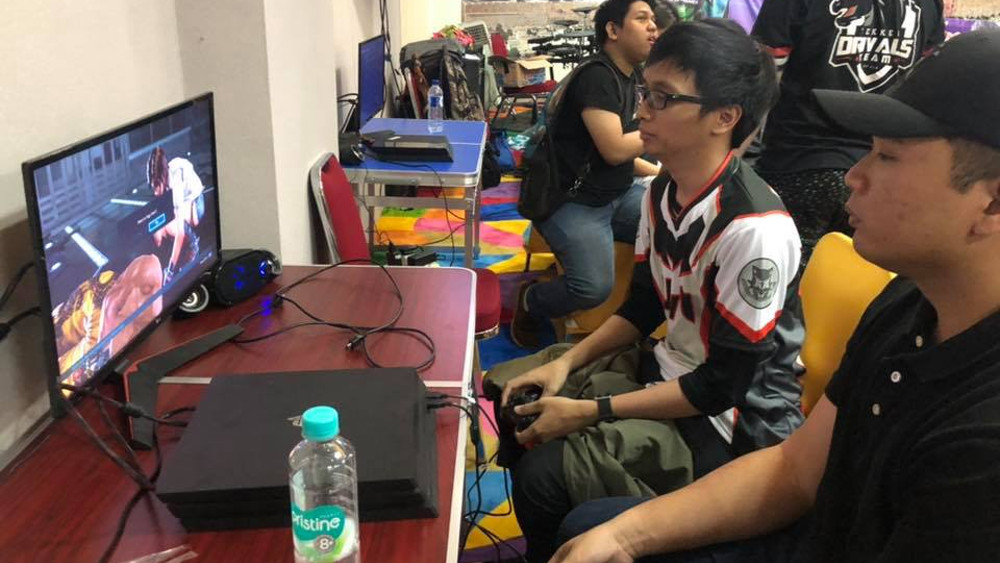 Bram Arman dari Advance Guard yang merupakan salah satu panitia acara ini mengaku merasakan bahwa para peserta dalam turnamen ini sudah melakukan persiapan yang matang sehingga semakin tangguh. Contohnya seperti TJ dari tim DRivals yang sempat mengalahkan Meat dan mengirimnya ke Losers' Bracket. Padahal Meat terkenal tidak pernah kalah di turnamen skala nasional.
"Saya juga kagum dengan salah satu new blood dari Palu, yaitu TFZ|Podz yang bermain sangat baik untuk turnamen nasional skala besar perdana dan bisa mengalahkan langganan juara Alter Ego|R-Tech. Yang akhirnya R-Tech harus berjuang dari Losers' Bracket dan harus kandas karena bertemu dengan Meat di Losers' Semi. Bisa dibilang Meat adalah kryptonite R-Tech karena memang hingga saat ini R-Tech belum bisa mengalahkan Meat," komentar Bram saat berbincang dengan Hybrid.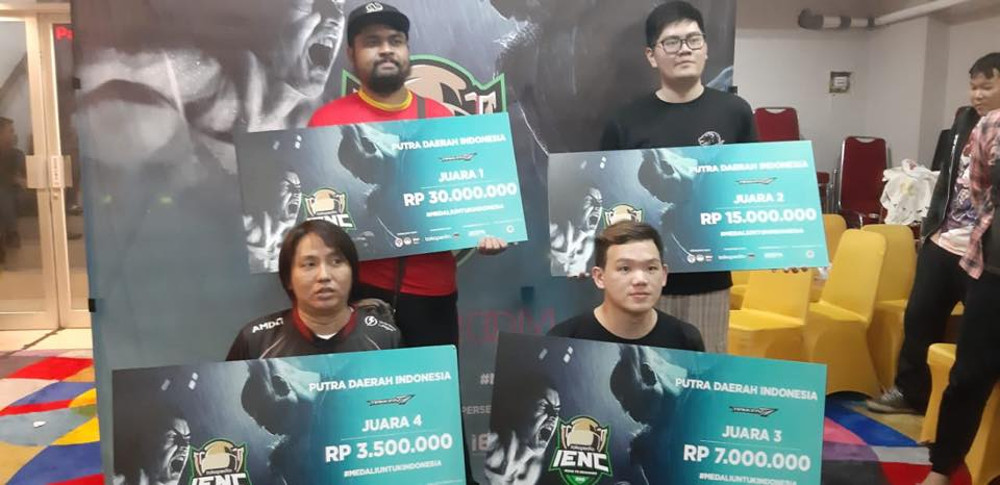 Pada akhirnya, dua orang yang terpilih untuk mengikuti pelatnas Tekken 7 adalah Meat (Muhammad Adriansyah) selaku juara pertama, serta TJ (Anthony) selaku juara kedua. Bram pernah berpendapat bahwa Indonesia punya kans cukup besar untuk meraih peringkat Top 3 di SEA Games 2019 nanti, namun ia berharap para pemain tidak terlena dan terus mengasah kemampuannya. Syukur-syukur bisa membawa pulang medali emas dan perak sekaligus.
Berikut ini adalah perintkat lengkap Tokopedia IENC 2019 Road to SEA Games – Tekken 7:
Juara 1: SoG|Meat (Jakarta)
Juara 2: DRivals|TJ (Jakarta)
Juara 3: DRivals|Ayase (Jakarta)
Juara 4: Alter Ego|R-Tech (Jakarta)
Juara 5: CHAOS|Hero (Jakarta)
Juara 5: Mishima Boy (Surabaya)
Juara 7: Bigetron|M45T4Z (Surabaya)
Juara 7: TFZ|Podz (Palu)
Juara 9: BaN (Semarang)
Juara 9: CHAOS|Awin (Madura)
Juara 9: DRivals|Cobus93 (Jakarta)
Juara 9: Phoenix (Jakarta)
Juara 13: biransei (Jakarta/Manado)
Juara 13: CHAOS|WMN (BSD)
Juara 13: DRivals|RTM (Jakarta)
Juara 13: WIF|Silver (Jakarta)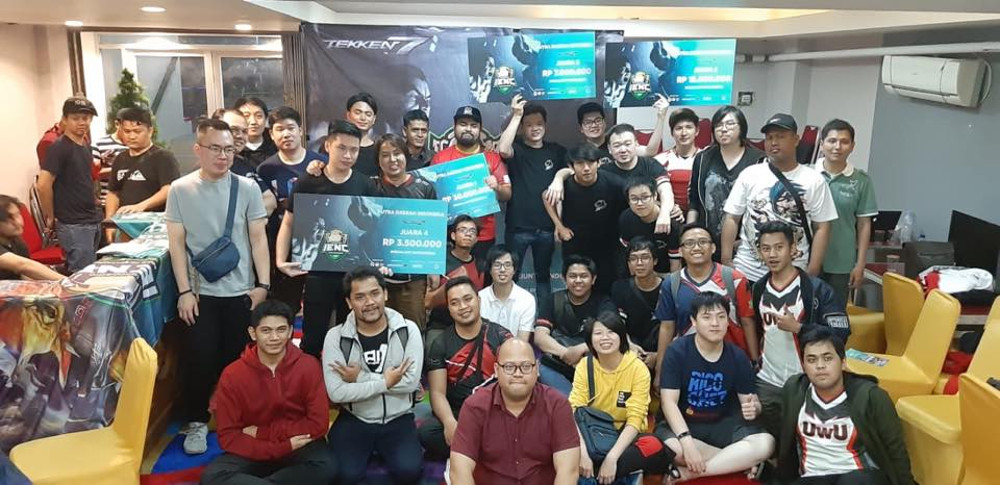 "Untuk game Tekken 7 ini sendiri, saya turut senang game ini mulai mendapatkan perhatian. Walaupun masih tergolong kecil, saya harap ke depannya untuk game Tekken dan game fighting lainnya mempunya kans spotlight seperti game esports lainnya. Karena saya optimis, game fighting adalah salah satu judul game yang mudah dinikmati oleh semua kalangan sebagai entertainment," tutup Bram.
Selamat kepada para pemenang, dan selamat berlatih kepada Meat dan TJ! Semoga bisa terus berprestasi dan membuat ekosistem fighting game Indonesia lebih cerah lagi.
–
Disclosure: Hybrid adalah media partner Advance Guard.
From Our Network