Esports Ecosystem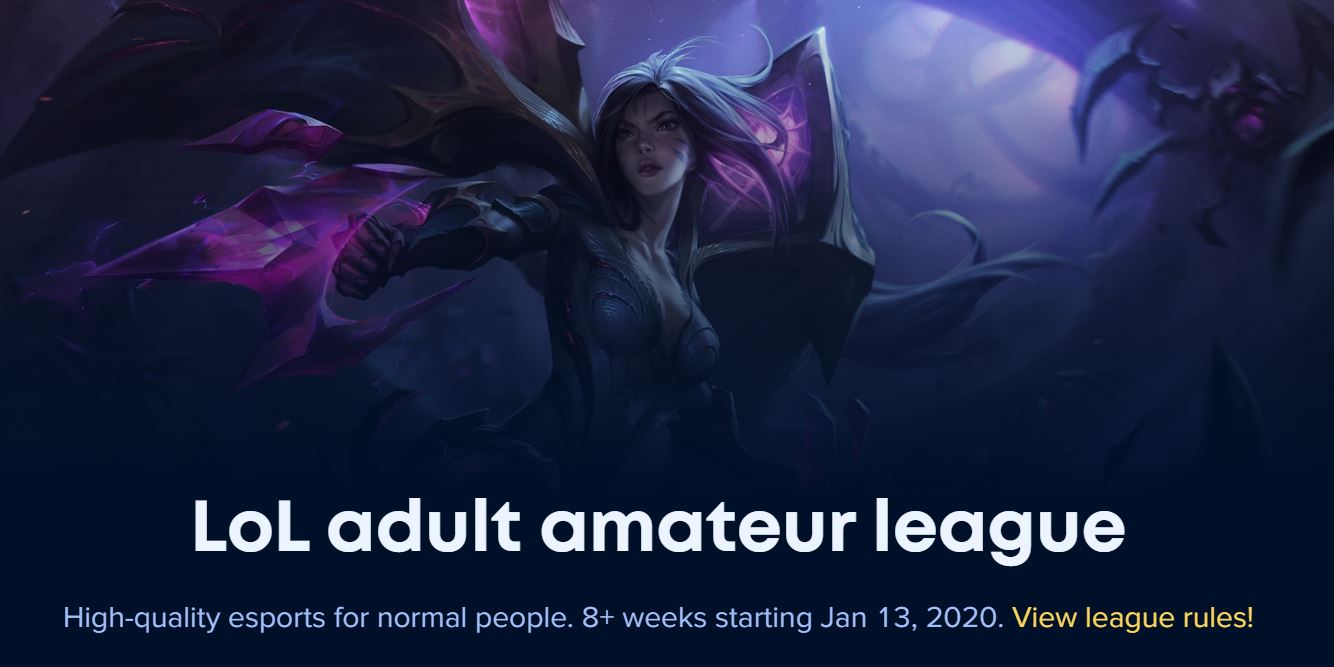 Lowkey ditujukan untuk orang-orang yang sudah memiliki pekerjaan tetap di dunia selain game
Menjadi atlet esports kini adalah karir yang menjanjikan, mengingat total hadiah yang ditawarkan turnamen esports kini bisa menyaingi hadiah dari turnamen olahraga tradisional. Meskipun begitu, sama seperti kebanyakan atlet olahraga tradisional, atlet esports profesional pensiun di usia muda. Biasanya, setelah pensiun, para atlet esports ini memutuskan untuk menjadi streamer atau pelatih. Lalu, bagaimana dengan orang-orang dewasa yang memiliki pekerjaan tetap tapi mau ikut serta dalam turnamen esports?
Jesse Zhang memiliki ide untuk membuat Lowkey.gg, situs untuk turnamen esports gamer amatir. Satu hal yang menarik, Lowkey ditujukan untuk orang-orang dewasa yang sudah memiliki pekerjaan tetap. Zhang, yang merupakan lulusan Harvard University, mendapatkan ide untuk membuat Lowkey ketika dia sadar bahwa belum ada platform yang berfungsi untuk mempertemukan para pekerja yang juga mau ikut serta dalam turnamen esports.
"Ada banyak pekerja tetap yang juga bermain game. Mereka bermain di waktu luang mereka, tapi tidak ada platform untuk mempertemukan orang-orang ini," kata Zhang, seperti dikutip dari CNN. "Kami tidak tertarik untuk menyelenggarakan turnamen esports terus menerus. Kami lebih tertarik untuk menyediakan platform yang konsisten, yang dapat pengguna gunakan dengan membayar biaya langganan per bulan."
Pada Januari 2020, Lowkey meluncurkan turnamen League of Legends yang ditujukan untuk gamer amatir. Untuk masuk dalam turnamen ini, seseorang harus membayar US$39. Karyawan dari perusahaan-perusahaan teknologi besar seperti Apple, Google, Microsoft, dan LinkedIn membuat tim untuk ikut bertanding dalam turnamen tersebut.
Turnamen League of Legends yang diadakan oleh Lowkey berlangsung selama lebih dari delapan minggu. Hanya saja, Lowkey masih mengalami masalah dengan mencocokkan tim yang bertanding, mengingat orang-orang yang berlaga sangat beragam, mulai dari pemula sampai veteran. "Nantinya, kami ingin menyeimbangkan format pertandingan," kata Zhang.
"Kami tertarik untuk ikut turnamen esports karena di Apple, kami juga mengadakan liga kecil sendiri," kata Dustin Rudiger, pria berumur 27 tahun yang bekerja di Apple sebagai software engineer. "Kami pikir, kami akan menang dengan mudah, tapi Google lalu ikut masuk."
Sementara itu, software engineer Google, Prasanth Somasundar mengatakan bahwa dia telah bergabung dengan tim Google Gamers sejak 2018. Dia bertahan di tim tersebut walau ada perubahan pada komposisi tim. Tim Google berharap mereka akan bisa memenangkan turnamen ini.
Lowkey.gg telah mendapatkan investasi dari sejumlah akselerator startup ternama, seperti Y Combinator, Sixers Innovation Labs, Sacramento Kings, dan pendiri dari perusahaan fintech Plaid dan aplikasi kencan Tinder. Sayangnya, Zhang enggan untuk mengungkap jumlah investasi yang perusahaannya telah terima.
From Our Network