Esports Ecosystem
Mereka lelah menangani komunitasnya yang semakin toxic
Kebebasan berpendapat yang diberikan dunia maya memang terkadang disalahgunakan secara berlebihan oleh banyak orang. Termasuk para pemain dan fans game yang terkadang memaksakan kehendaknya untuk didengar oleh studio pengembang game-nya.
Hal ini kini dirasakan oleh pengembang Paradox Interactive pasca kontroversi DLC ekspansi dari game strategi mereka Europa Universalis IV (EU4). Sayangnya DLC berjudul Leviathan ini dipenuhi beragam masalah dan bug pada saat peluncurannya. Akibatnya, DLC ini bahkan dicap sebagai peluncuran ekspansi dengan rating terburuk di Steam.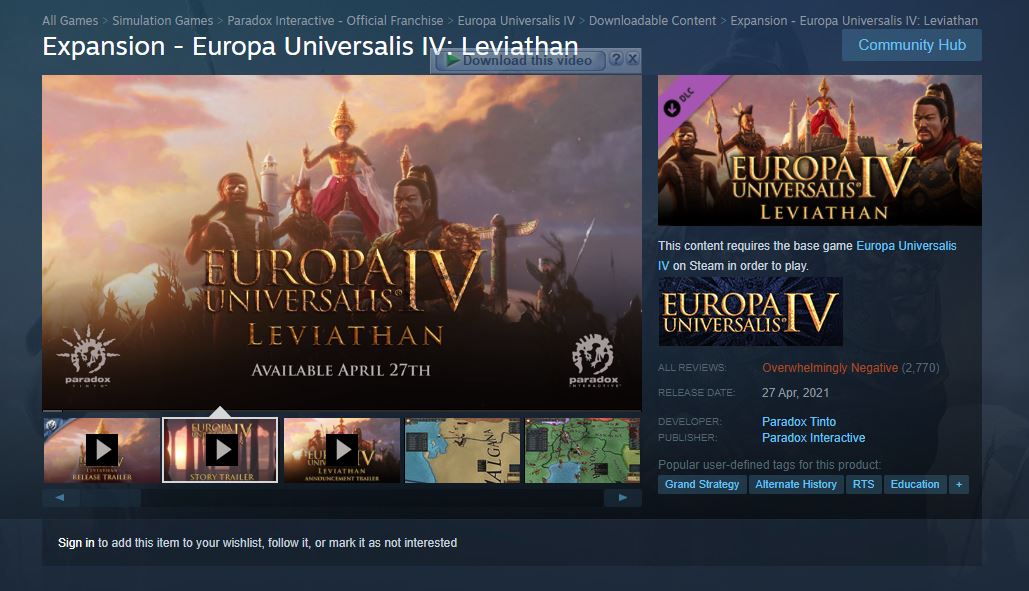 Tidak berhenti hanya pada review negatif, para fans yang marah juga mulai meluapkan emosinya ke dalam forum game-nya. Bahkan hal ini mulai merembet kepada anggota tim pengembang Paradox Tinto, bagian dari Paradox Interactive yang memang bertanggung jawab pada EU4  secara personal.
Dalam dev diaryterbarunya, tim pengembang dari Paradox menjelaskan bahwa mereka menghargai "hubungan langsung" dengan para pemain, namun mereka juga menyebutkan bahwa hal tersebut kini menjadi semakin sulit untuk dinikmati karena budaya dalam forumnya yang berubah.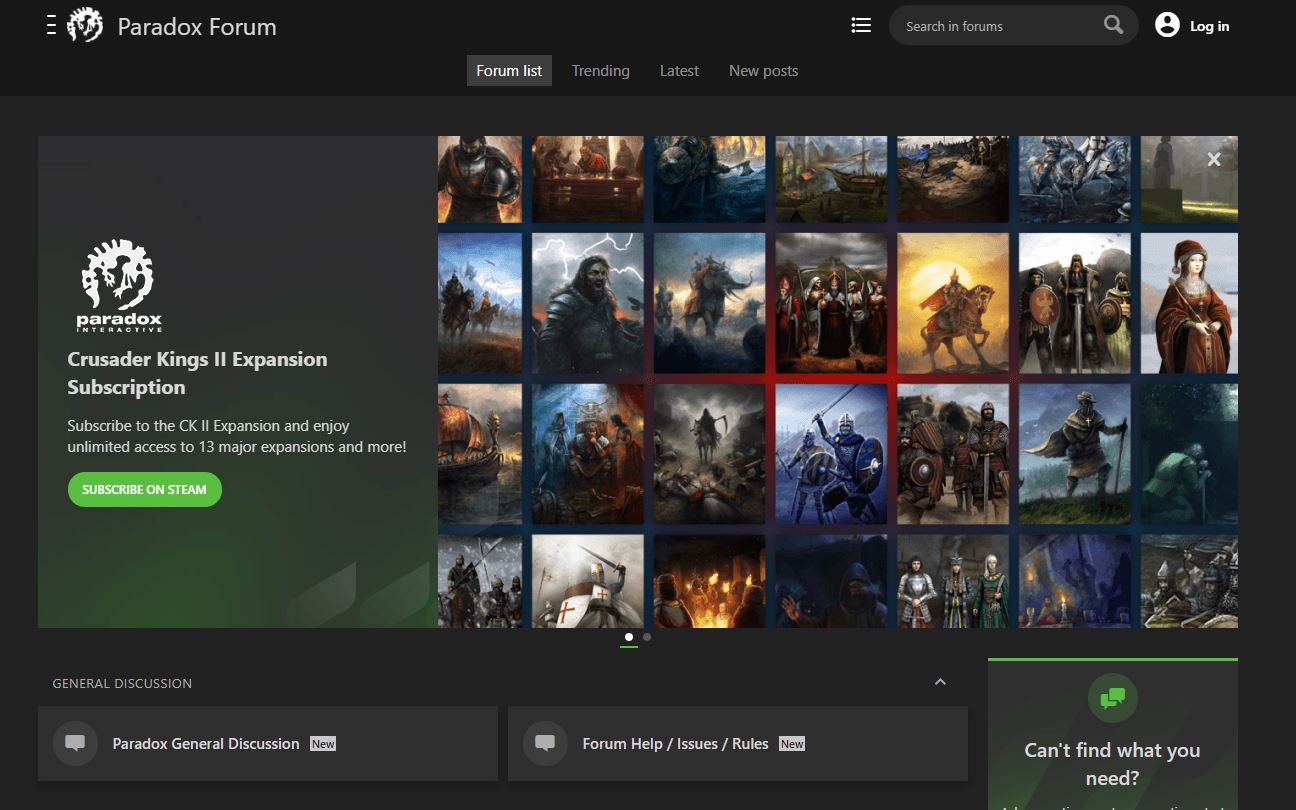 "Seringkali kami harus menghadapi budaya debat yang tidak menyenangkan untuk diikuti, para pengembang dianggap malas atau tidak kompeten dan semua yang kami lakukan dilihat melalui sudut pandang itu," Ungkap content designer Archangel85.
Executive chairman of the board Paradox Fredrik Wester bahkan juga ikut berkomentar masalah ini lewat cuitannya di Twitter. Ketika namanya disebut oleh salah satu fans yang mengatakan agar timnya menutup forum milik mereka, Wester pun memberikan sudut pandangnya terhadap kasus ini.
Are we happy about the Leviathan release? No we are not. Will we make everything in our power to make it better? Yes we will. This is the way we have worked for the past 22 years and its not changing. Our goal is always to release great updates that people enjoy.

— Fredrik Wester (@TheWesterFront) April 29, 2021
Wester menjelaskan bahwa forum Paradox yang mereka miliki selalu penting agar mereka dapat berkomunikasi langsung dengan para fans sehingga dirinya tidak mendukung ide untuk menutup forum tersebut. Namun ia juga memberikan beberapa hal yang harus diperhatikan.
Dirinya pun mengungkapkan bahwa mereka juga tidak puas dengan perilisan ekspansi Leviathan. Tetapi ia juga menyatakan bahwa timnya akan berusaha sekuat tenaga untuk membuatnya menjadi lebih baik.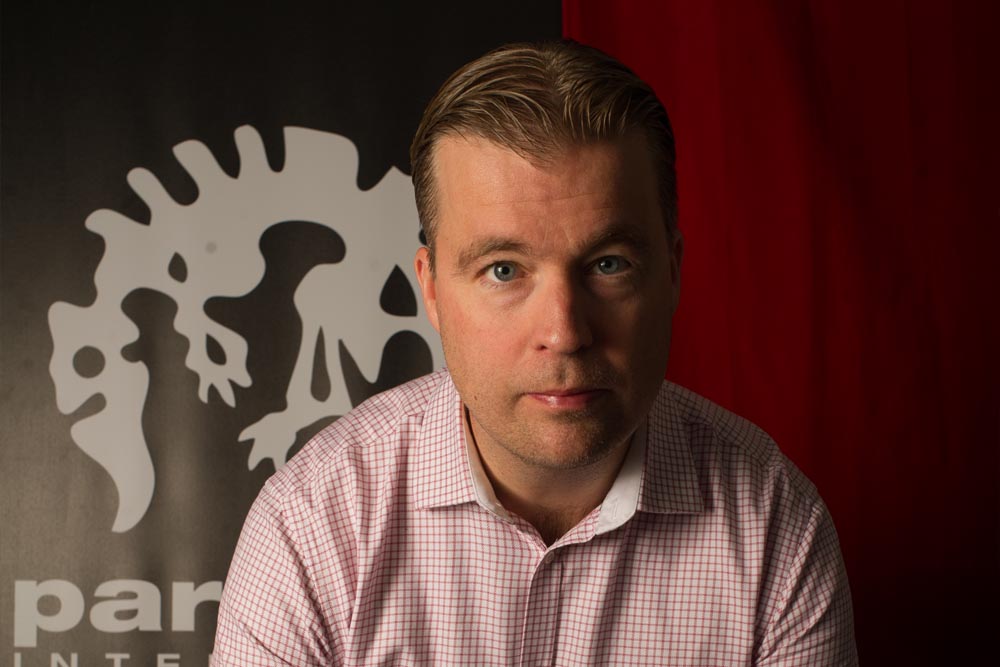 Perihal penyerangan personal yang dilakukan oleh para fans, Wester menjelaskan bahwa mereka tidak peduli dengan apa yang dipikirkan oleh para fans. Mereka mempekerjakan dan mempertahankan orang-orang yang memang dirasa cakap dalam hal yang dikerjakan.
Di akhir cuitan panjangnya, Wester menulis bahwa dirinya paham bahwa para fans menginginkan mereka untuk membuat produk yang bagus, dan mempersilakan fans untuk memiliki ekspektasi yang tinggi terhadap game-game mereka. Ia pun selalu mempersilahkan para fans menyampaikan umpan balik terhadap game mereka untuk membuatnya lebih baik.
From Our Network