Esports Ecosystem
Yang telah berakhir dan menemukan para juaranya.
Perhelatan Racing Simulator Festival selama sepekan (22-30 Maret 2019) yang digelar di Mangga Dua Mall, Jakarta, akhirnya rampung. Gelaran yang merupakan hajatan bersama berbagai komponen balap simulasi, mulai dari penyedia perangkat, komunitas, dan Ikatan Motor Indonesia (IMI), ini telah mendapatkan para pemenangnya.
Berikut ini adalah para pemenang kompetisi simulasi balap yang bertajuk Road to Kejurnas (yang informasinya kami dapatkan dari Rama Maulana, selaku Co-Owner dari GT-Sim.ID yang menjadi organizer turnamen):
Juara 1: Pradana Yogatama (mendapatkan hadiah sebesar Rp5 juta)
Juara 2: Arwin Taruna (mendapatkan hadiah sebesar Rp3 juta)
Juara 3: Ferris Stanley (mendapatkan hadiah sebesar Rp2 juta)
Rama pun bercerita bagaimana turnamen ini dijalankan. Jadi, dari 1300 entry diambil 20 peserta tercepat. Dari 20 peserta itu dibagi lagi menjadi 2 grup secara random, masing-masing 10 orang. Dari tiap grup, diambil lagi 5 orang tercepat setelah berpacu untuk 8 putaran. 10 orang dari Grup A dan B ini pun diadu lagi untuk membalap selama 10 putaran.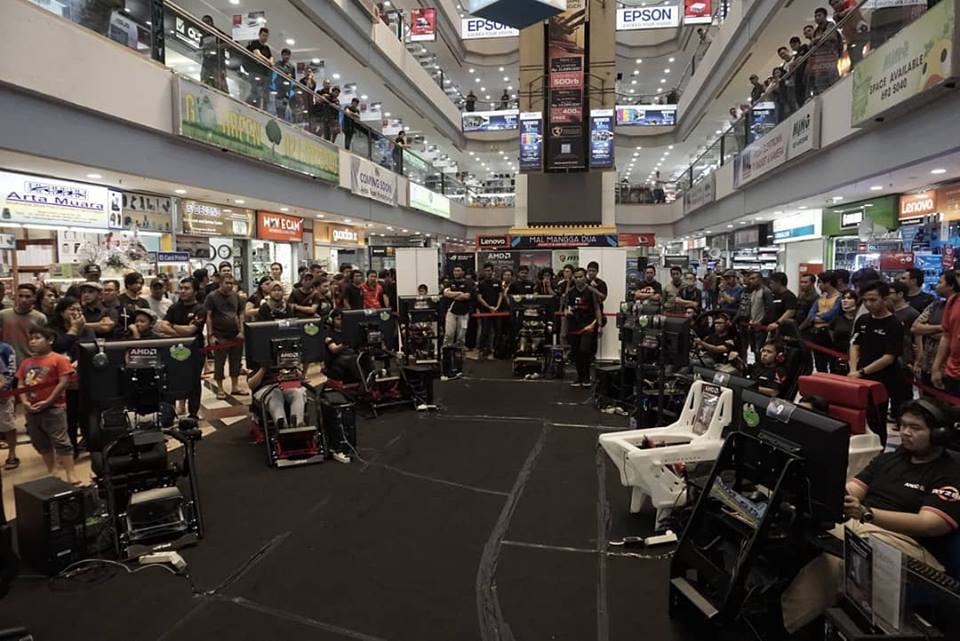 Pembalap digital paling populer itu pun bercerita tentang beberapa hal yang menarik dari turnamen kali ini. "Dari babak penyisihan pun sudah terlihat betapa sengitnya turnamen kali ini karena posisi 1 sampai posisi 20 hanya terpaut waktu kurang dari 1,5 detik." Hal ini berarti semua pembalap di sini punya level skill yang setara.
Pihak penyelenggara pun mencoba memberi bumbu tersendiri untuk turnamen ini. Muasalnya, saat di babak kualifikasi, mobil yang digunakan adalah Toyota GT86. Sedangkan di babak final, panitianya mengganti mobil yang digunakan menjadi Ginetta G55 GT4. "Silakan di-google sendiri mobilnya." Ujar Rama bercanda. Satu hal yang pasti, mobil tersebut jauh lebih kencang dari mobil yang sebelumnya digunakan. Hal ini diputuskan untuk menyuguhkan tontonan yang lebih seru buat penonton dan tantangan yang lebih tinggi buat peserta.
Oh iya, buat yang belum tahu, sebelum para peserta adu balap bersama; setiap peserta mendapatkan kesempatan untuk berlatih selama 15 menit dan Qualifying untuk menentukan posisi Start.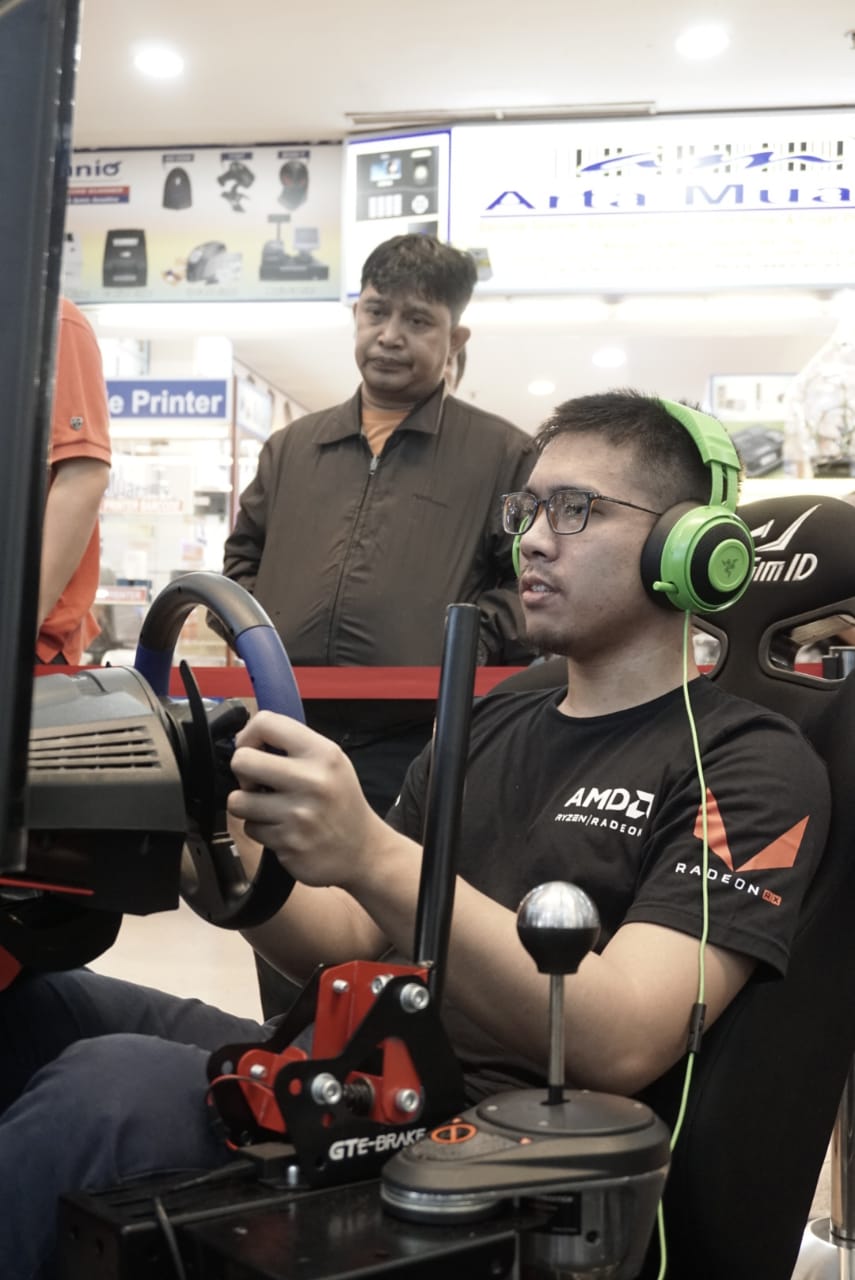 Tujuan panitia perlombaan untuk membuat balapan semakin seru tadi pun terwujud. Rama bercerita bahwa para penonton pun berteriak-teriak saat pertandingan finalnya karena persaingan ketat dan keras pun terjadi. Selisih waktu antara pole position (posisi pertama) dan posisi kedua pun hanya 0,008 detik. "Pokoknya balapannya gak ada bosennya sama sekali deh, banyak banget aksinya." Tukas Rama.
Dari final tadi pun, ada juga 'drama' yang terjadi. Pasalnya, pembalap yang finis di posisi pertama sebenarnya adalah Ferris Stanley. Namun berhubung ia mengakibatkan kecelakaan yang fatal dan merugikan lebih dari 2 pembalap lainnya, ia pun kena penalti sebesar 10 detik yang mengakibatkannya turun 2 posisi. Keputusan ini diambil karena menggunakan peraturan resmi FIA dan IMI.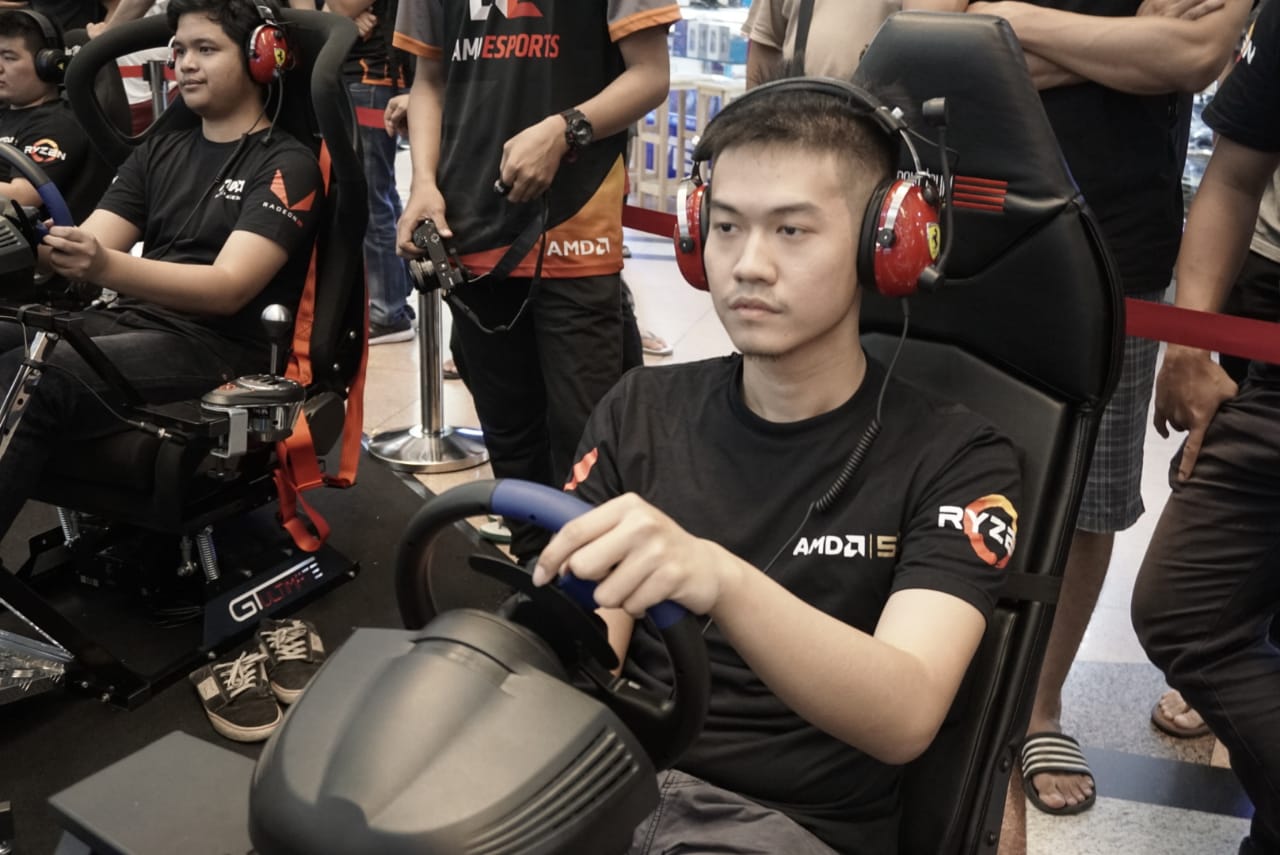 "So even it's a 'game', we do it like real-life race!" Ujar Rama.
Berhubung kompetisi ini bertajuk Road to Kejurnas, jadi apa yang akan selanjutnya dilakukan setelah turnamen ini?
Rama pun menjelaskan, "kira-kira nanti kejurnas digital motorsport tuh scene-nya kayak gini." Namun Rama pun menjelaskan bahwa saat ini mereka sedang menggodok lagi aturan main dan regulasinya agar lebih rapih. Ia pun mengatakan bahwa turnamen-turnamen seperti ini akan dibuat lebih rutin lagi, meski kemungkinan besar online untuk awal-awalnya. "Mungkin nanti para juara di liga online itu akan kita undang untuk event offline." Tutup Rama penuh harapan.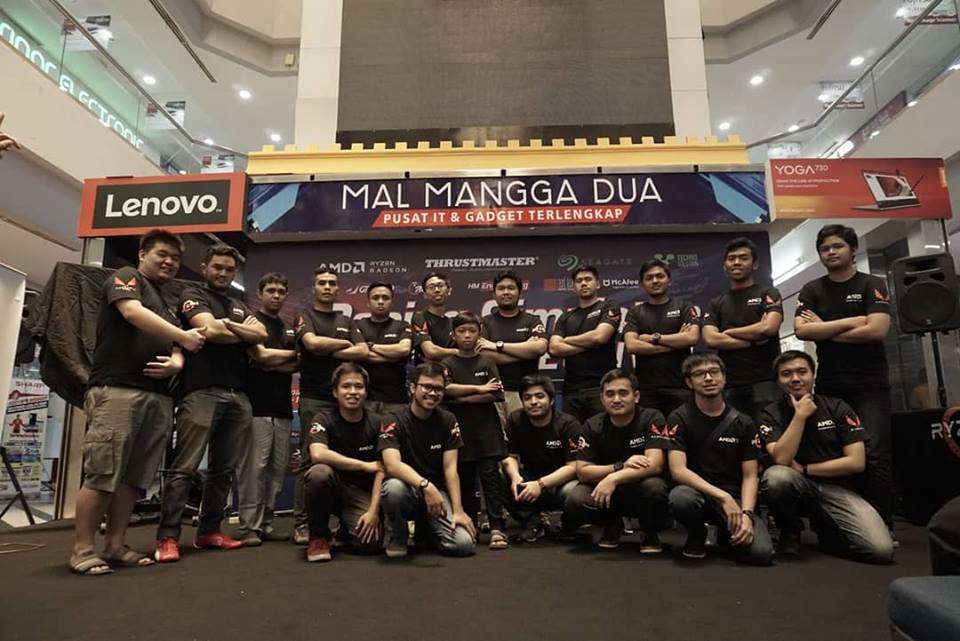 From Our Network