Esports Ecosystem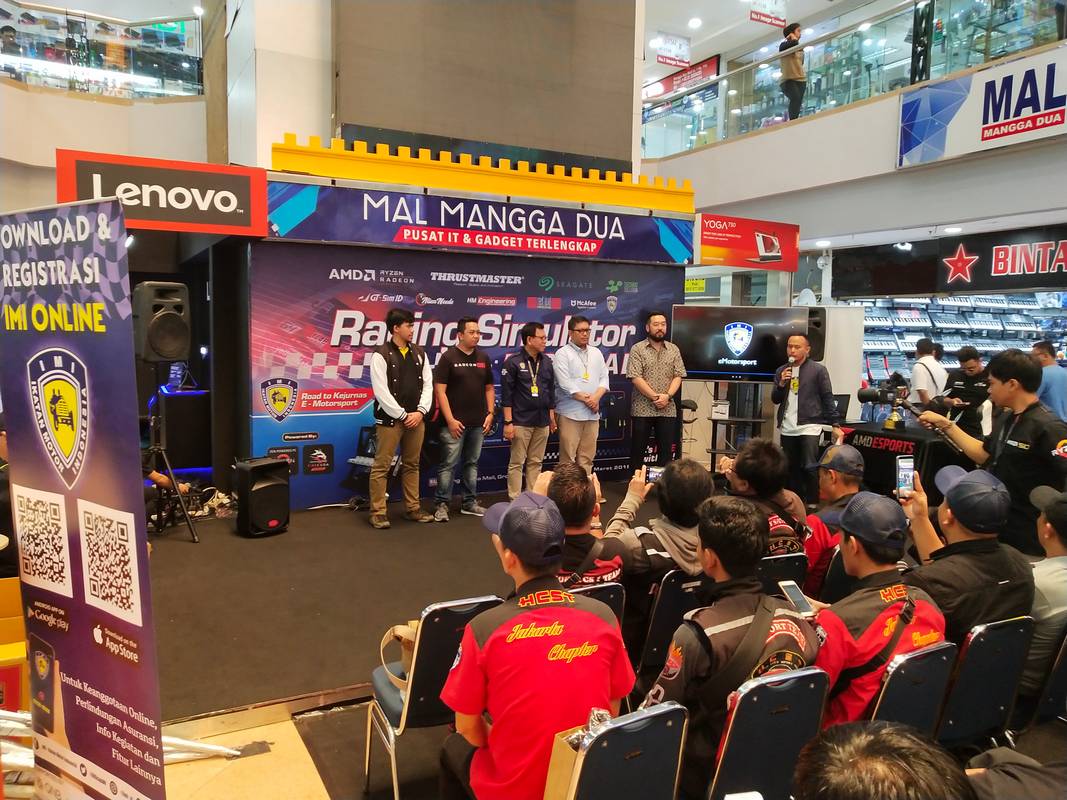 Mulai dari Techno Solution, GT-Sim.ID, IMI, Komunitas Sim Racing Indonesia, dan yang lainnya.
Di tengah berbagai kemelut di ekosistem esports Indonesia, angin segar nan positif datang dari Ikatan Motor Indonesia (IMI). Pasalnya, asosiasi yang menaungi segala jenis kompetisi balap otomotif di Indonesia tersebut menyambut baik umpan lambung berbagai elemen ekosistem simulasi balap; menggelar Racing Simulator Festival.
Kompetisinya yang bertajuk Road to Kejurnas E-Motorsport tersebut digelar dari tanggal 22-30 Maret 2019 di Mangga Dua Mall, Jakarta. Menurut cerita dari Rama Maulana, Co-Owner dari GT-Sim.ID dan pembalap digital paling berprestasi dari Indonesia, acara Racing Simulator Festival ini merupakan hajatan bersama antara Techno Solution (distributor resmi Thrustmaster), GT-Sim.ID (sebagai organizer balap), Alien Needs, Harris Muhammad Engineering, Komunitas Sim Racing Indonesia, dan IMI. "Jadi bisa dibilang ini inisiatif kita bersama." Jelas Rama.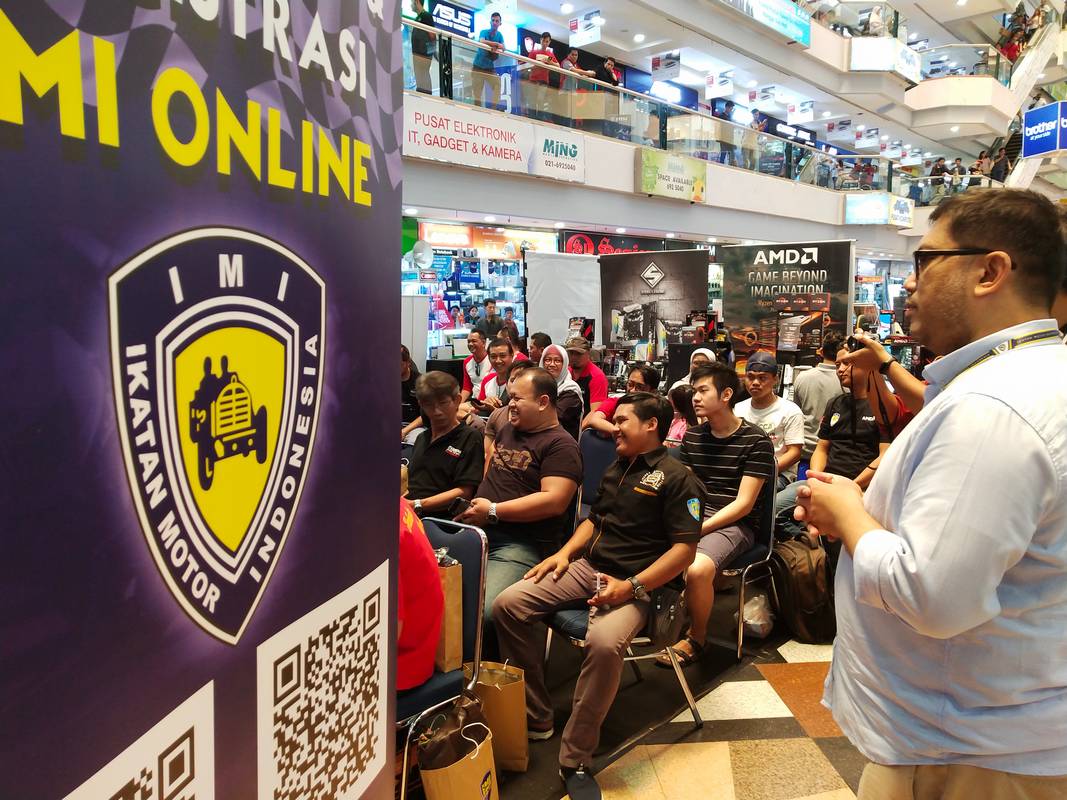 Lebih lanjut, Rama pun bercerita bahwa tujuan dari acara ini adalah ingin mengenalkan lebih lanjut tentang eMotorsport ke masyarakat luas dan juga kalangan gamers / IT pada umumnya. Pengenalan ini meliputi game dan kompetisinya, serta promosi perangkat pendukung sim racing, baik yang lokal (GT-Sim.ID, Alien Needs, dan HMEngineering) ataupun internasional (Thrustmaster). "Untuk memberitahukan ke pasar juga kalau main eMotorsports itu tidak harus mahal. Ada juga lineup (produk) kere-hore nya." Ujar pembalap digital yang telah mengantongi belasan piala berkelas internasional ini.
Untuk game yang diperlombakan kali ini, Assetto Corsa yang dipilih. Namun, rencananya, menurut cerita Rama, rFactor 2 yang nantinya akan digunakan karena lebih lengkap konfigurasinya, baik soal aspek kompetitif ataupun in-game.   
Selain dengan Rama, kami pun berbincang sejenak dengan Indra Feryanto, Ketua Komisi eMotorsport dari IMI. Menurut Indra, IMI tertarik ikut terjun karena melihat perkembangan game simulasi balap selama 4-5 tahun terakhir. "Banyak atlit balap kita yang jadi wakil Indonesia ke luar negeri tanpa dinaungi negara. Hal ini akan jadi lebih bagus perkembangannya jika diakomodir dengan benar." Ujar Indra.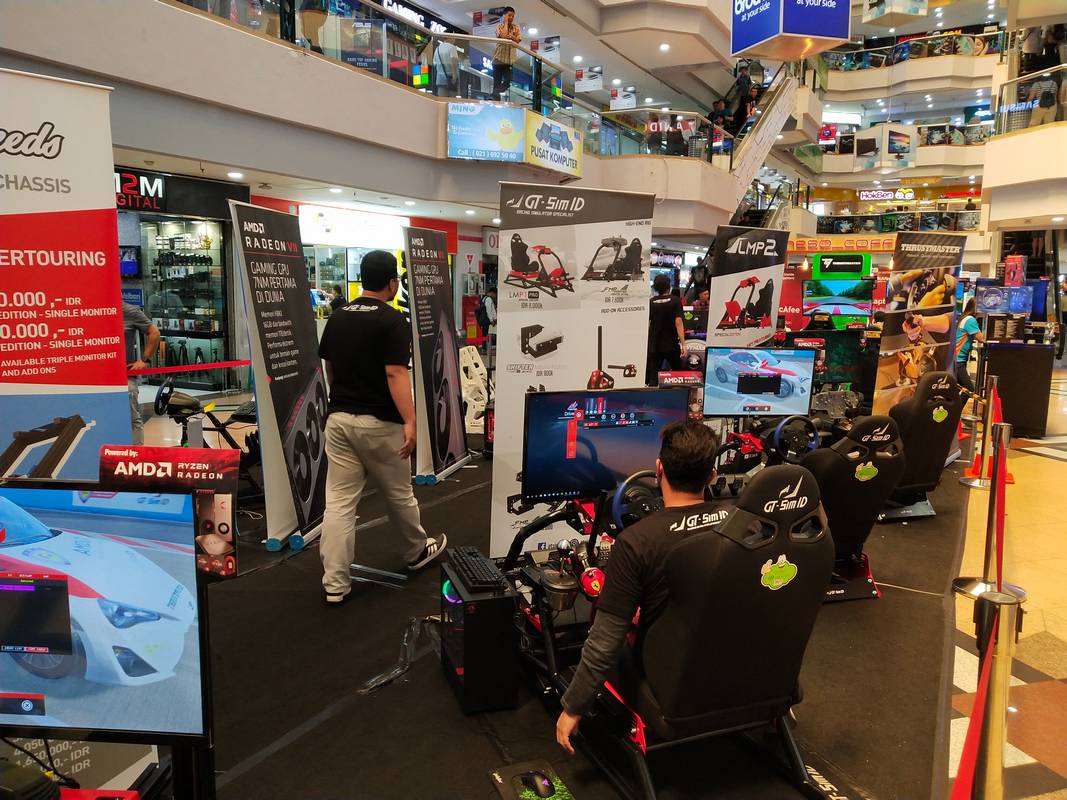 Menurutnya, Komisi eMotorsport ini ingin membuatkan jalur (karier), payung hukum, dan regulasi yang baik untuk para pembalap digital. Ia pun menambahkan bahwa di dunia pun sebenarnya para pembalap otomotif juga sudah menggunakan simulator, hanya saja memang kurang terdengar beritanya. Salah satu brand otomotif yang juga sudah cukup aktif soal esports balap adalah McLaren, dengan McLaren Shadow Project nya.
Menurut Indra, Indonesia sendiri juga sebenarnya cukup leading di arena balap Asia Tenggara. Karenanya, hasilnya akan lebih bagus jika ada regulasi dan terarah. "Kita ingin perjalanan karier Rama (Maulana) juga bisa ditiru oleh pembalap-pembalap Indonesia lainnya. Namun kita juga ingin agar jejak langkah tadi bisa lebih smooth karena ada bantuan."
Rencana Komisi eMotorsport sendiri nanti akan cukup komprehensif, meliputi turnamen (seperti Kejurnas), pameran, festival, ataupun seeding pembalap digital di Indonesia. Indra juga menambahkan bahwa pemain simulasi balap di Indonesia sendiri sebenarnya jumlahnya cukup banyak namun terpecah-pecah. Karena itulah, ia ingin mengajak semuanya untuk berkompetisi bersama-sama. Dari yang ia ketahui, ada sekitar 2000an pembalap digital yang ada di Indonesia.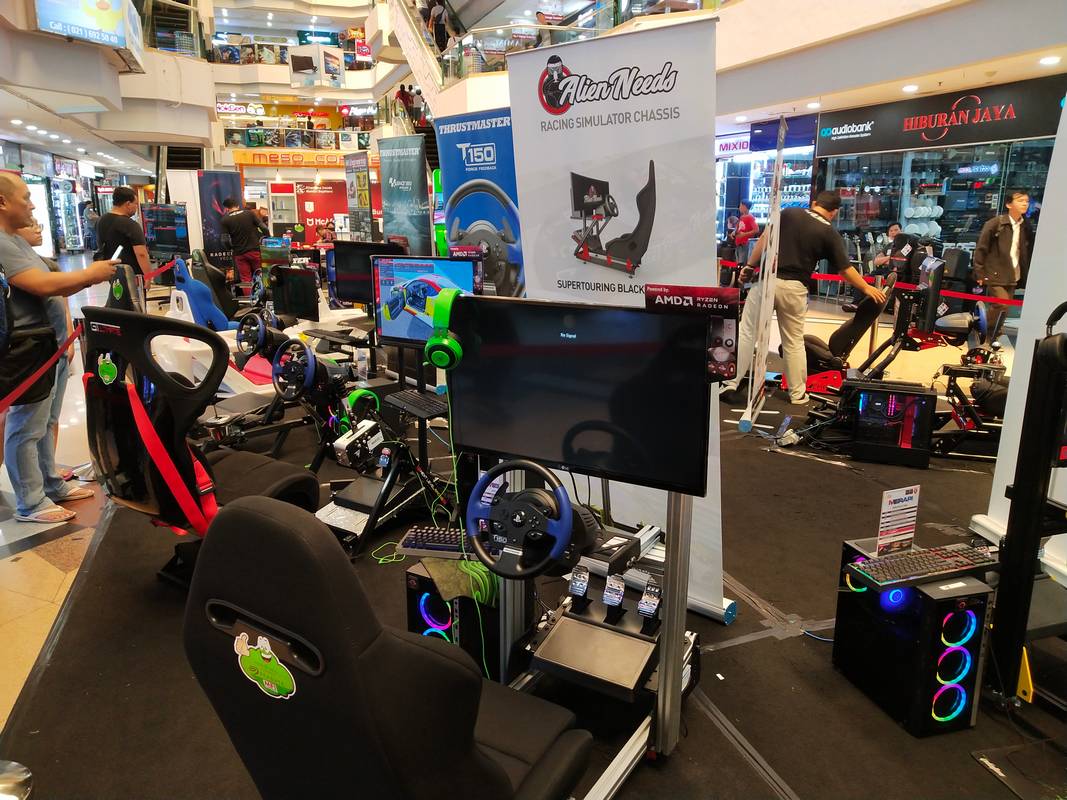 Berhubung nama Rama disebut-sebut, kami pun kembali memintakan pendapat darinya. "Siapa sih yang ga pengen dari pembalap virtual jadi pembalap beneran? Kalau harapan ini bisa terwujud, sangat alhamdulillah. Tapi menurutku sendiri, selain berkiblat jadi pembalap beneran, gua juga ingin memopulerkan konsep balapan itu tidak harus mahal lagi sekarang. Kompetisinya dapet, fun-nya dapet, komunitasnya dapet, fairplay nya juga dapet. This eMotorsport thing is alternate version of real life motorsport." Tutup Rama penuh harapan.
From Our Network