Esports Ecosystem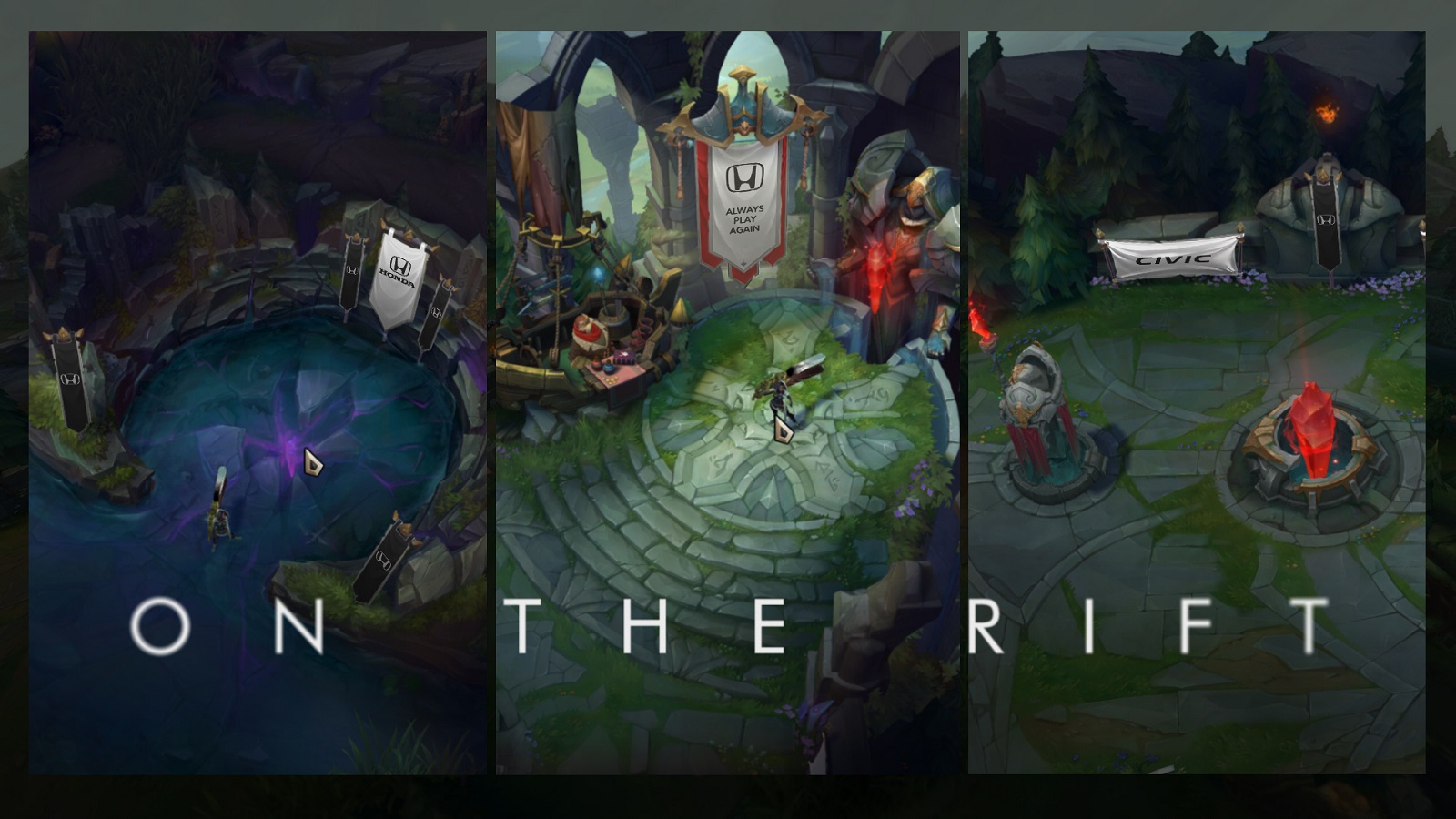 Honda mengukuhkan eksistensinya di gelaran liga profesional League of Legends Championship Series dengan mengisi ruang in game banner.
Kerja sama di antara brand dengan organisasi esports atau bahkan studio game dapat dimanifestasikan dengan berbagai cara. Selain logo placement pada jersey yang sudah begitu familiar, esports memberikan ruang lebih bagi brand untuk bisa membangun awareness akan produk mereka.
In game banner dan broadcast segment menjadi beberapa contoh dari ruang yang bisa diisi oleh brand dalam menjalin kerja sama di ranah esports. Sekalipun baru dalam waktu yang cukup singkat diperkenalkan, Riot Games bisa memberikan daya tarik dan menjadikan kerja sama di ranah esports bagi brand non endemik terlihat kian menjanjikan. In game banner yang diluncurkan oleh Riot Games beberapa waktu lalu kini menarik brand Honda untuk mengikat kerja sama dengan League of Legends Championship Series.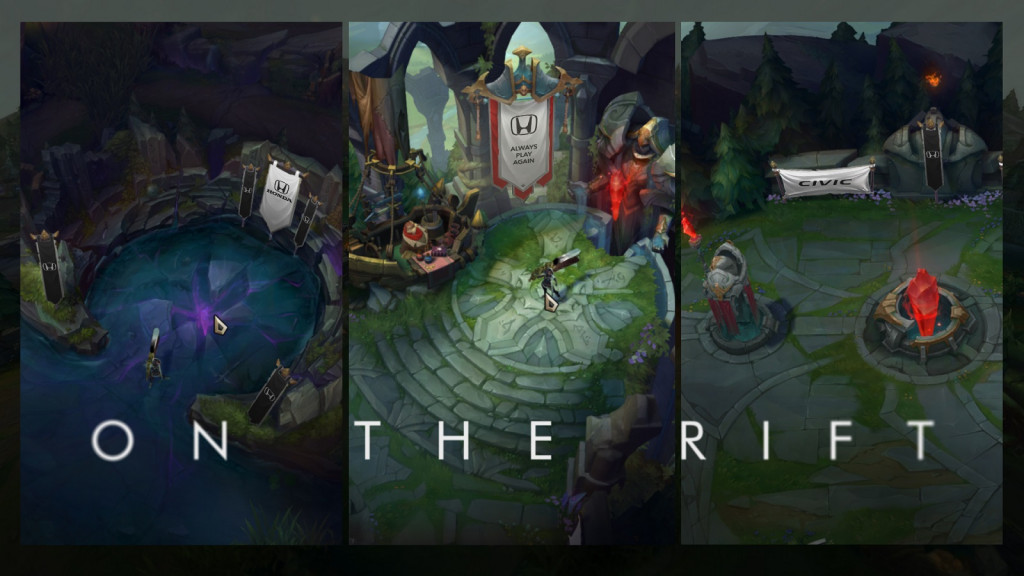 Kurang lebih 3 bulan yang lalu Riot Games mengumumkan peluncuran fitur in game banner. Aplikasinya hampir mirip dengan opsi meletakkan logo pada sisi-sisi gelanggang olahraga hanya saja berada di dalam ruang digital. Mastercard dan Alienware tercatat sebagai brand pertama yang mengisi ruang itu secara global. Saat ini liga profesional League of Legends tercatat sudah beroperasi di 12 region dan mempunyai otonomi masing-masing untuk bekerja sama dengan sponsor maupun brand manapun.
Seperti yang dilansir dalam rilis resmi Leaegue of Legends, perusahaan manufaktur mobil asal Jepang, Honda, dinyatakan menjadi brand pertama yang mengisi in game banner bagi League of Legends Championship Series yang secara khusus beroperasi di region Amerika Utara. Di waktu bersamaan Honda juga akan memiliki segmen tersendiri bertajuk Honda Performance Play selama tayangan LCS untuk membahas top plays yang terjadi sepanjang pertandingan.
Sebagai catatan tambahan Honda kian yakin memperkuat brandingnya di ranah esports League of Legends setelah menjadi sponsor utama bagi ajang pencarian talenta baru esports LoL melalui program LCS Honda Scouting Ground.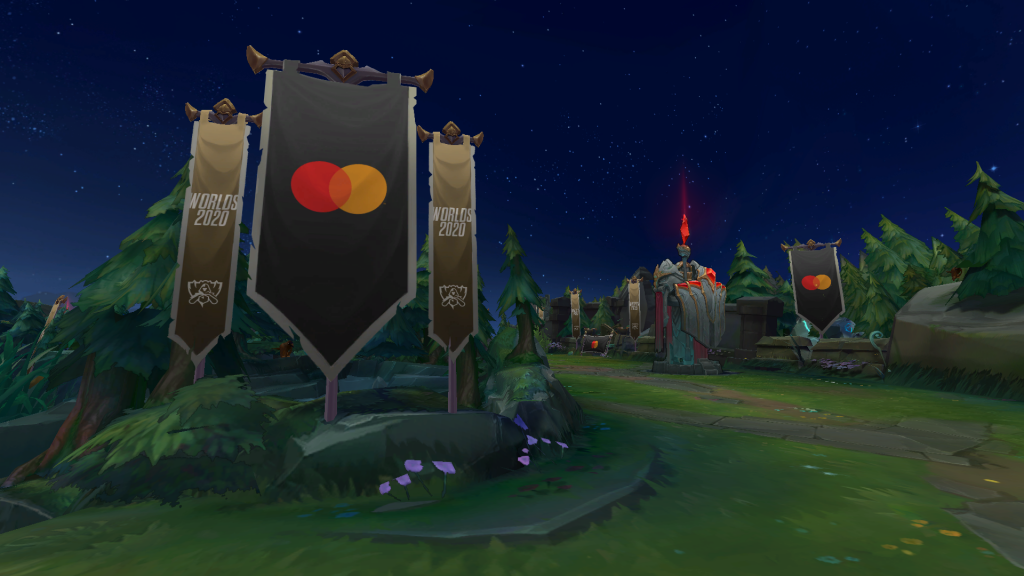 Jika ditilik dari segi bisnis, in game banner adalah pilihan yang sangat tepat untuk menjadi media promosi bagi brand saat ini. Mengingat situasi pandemi yang masih terus berlangsung, hampir tidak mungkin menjalankan pertandingan secara offline. Malahan siaran pertandingan esports kini bisa diakses oleh khalayak yang lebih luas daripada gelaran pertandingan offline terlepas dari region dan perbedaan waktu, selama terhubung dengan internet.