Esports Ecosystem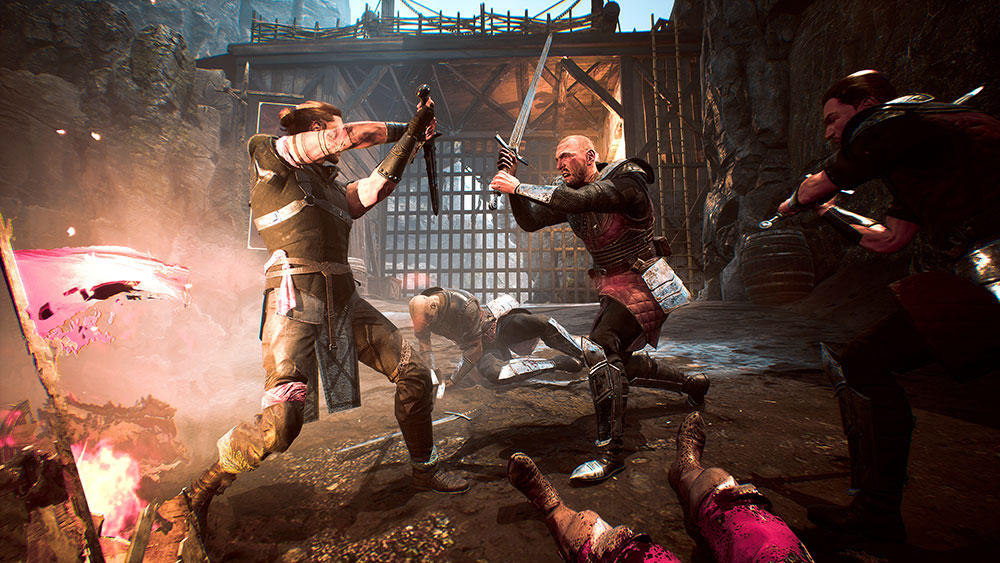 Versi demo-nya sempat dirilis pada bulan Desember kemarin
Jauh sebelum The Witcher 3 mencuri hati para penggemar RPG, manusia lebih dulu mengenal game berjudul Gothic. Sama seperti seri The Witcher, Gothic merupakan action RPG dengan konsep open-world dan tampilan third-person. Pada kenyataannya, Gothic adalah salah satu inspirasi terbesar tim CD Projekt Red selama mengerjakan seri The Witcher.
Gothic dibuat oleh developer asal Jerman, Piranha Bytes. Dirilis pada tahun 2001, Gothic pada akhirnya melahirkan dua sekuel dan sejumlah spin-off. Piranha Bytes sendiri sekarang sudah menjadi bagian dari THQ Nordic, dan mereka juga sibuk mengembangkan franchise RPG lain, yakni ELEX.
Namun THQ Nordic rupanya menilai franchise Gothic terlalu ikonik untuk dilepas begitu saja. Mereka memutuskan untuk menggarap remake-nya, dan pada bulan Desember lalu, merilis versi demo-nya ke publik. Lewat demo tersebut, THQ berharap ada respon positif yang cukup sehingga mereka bisa lanjut mengerjakan Gothic Remake sepenuhnya.
Dan harapan mereka pun terkabul. Lebih dari 180.000 orang memainkan versi demo-nya, dan berdasarkan hasil survei mereka, 94,8 persen setuju THQ lanjut mengerjakan Gothic Remake hingga rampung. Seperti yang bisa kita lihat pada trailer versi demo-nya di atas, Gothic Remake digarap menggunakan engine baru yang sesuai dengan standar gaming terkini.
Meski tampak mengesankan, sebagian besar pemain yang menjajal versi demo-nya menuntut setting yang lebih kelam (lebih gothic) pada remake-nya. Kalau melihat video komparasi Gothic dan Gothic Remake di bawah ini, perbedaan atmosfer game-nya memang kelihatan cukup drastis.
Kabar baiknya, THQ berkomitmen untuk mempertimbangkan masukan dari mereka yang sempat menguji versi demo-nya. Gothic Remake masih jauh dari perilisan; THQ belum menentukan jadwal tetap, tapi yang pasti tidak di tahun 2020 ini. THQ juga bilang bahwa Gothic Remake bakal dikembangkan untuk platform PC dan console next-gen (PS5 dan Xbox).
Gothic memang menginspirasi seri The Witcher, namun tidak bisa dipungkiri bahwa versi remake-nya ini punya banyak kemiripan dengan The Witcher 3. Lokasi-lokasinya langsung mengingatkan saya pada kawasan Skellige di The Witcher 3, yang sendirinya banyak mengadopsi budaya Viking. Viking sendiri umumnya dianggap sebagai sepupu kaum Goth, meski keduanya berasal dari negara yang berbeda.
Sumber: Eurogamer dan THQ Nordic.
From Our Network