Gaming News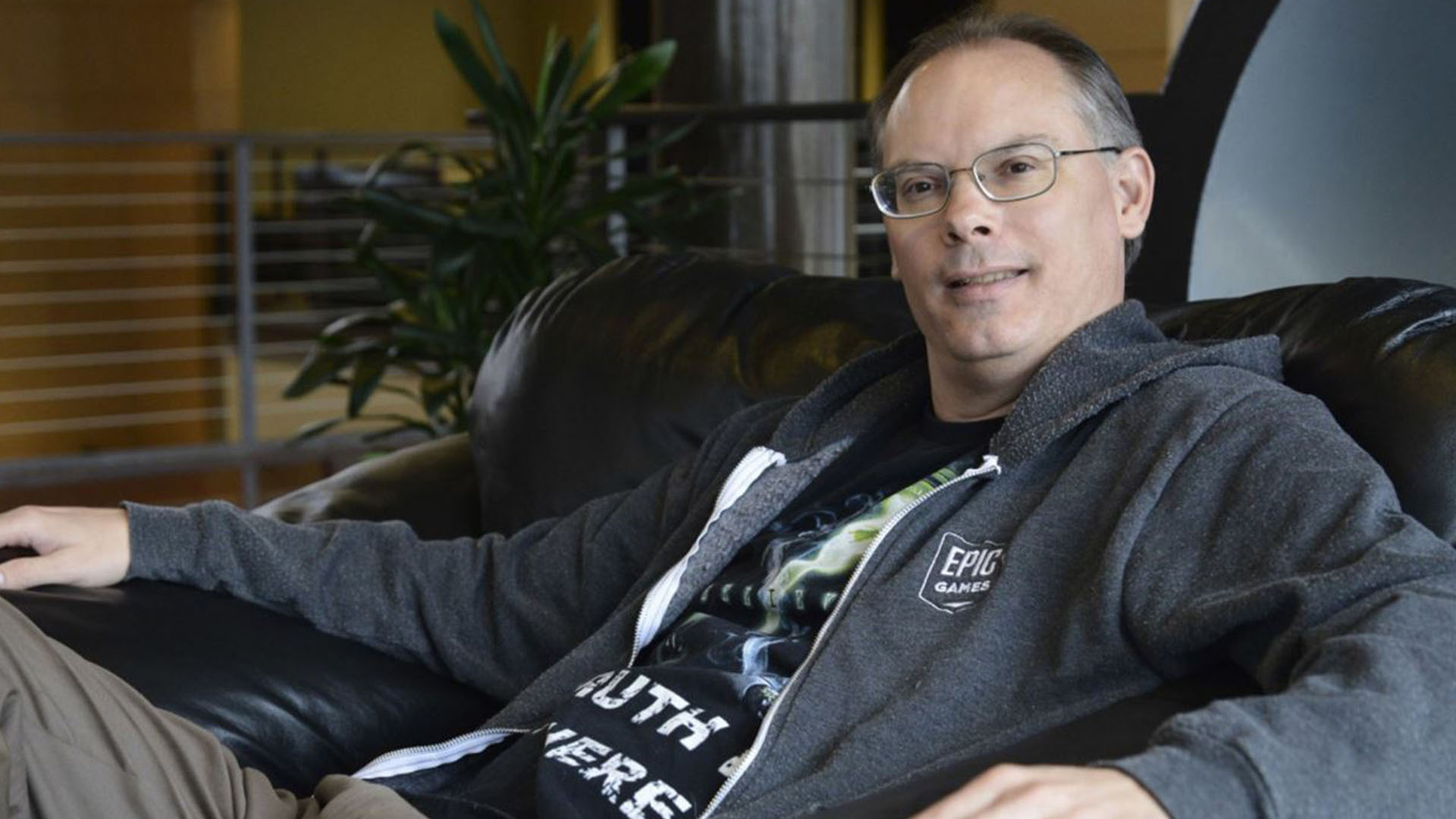 Setelah menyerang Apple, kini Epic beralih menyerang Google.
Kesuksesan Unreal Engine dan juga popularitas Fortnite memang membawa Epic Games menjadi salah satu raksasa baru dalam industri video game. Hal ini tentu dirasakan juga oleh sang CEO Tim Sweeney yang kini menjadi semakin berani untuk memperjuangkan produk-produknya.
Sebelumnya, industri video game dikejutkan dengan perseteruan antara Epic Games melawan Apple yang berlanjut ke meja hijau. Ketika perkara dengan Apple masih menunggu keputusan pengadilan, Tim kelihatannya mengalihkan perhatiannya kepada Google.
Hal ini dilakukan oleh Tim lewat cuitannya di Twitter yang mengutip berita tentang Google melakukan instalasi otomatis aplikasi pelacakan kontak (untuk COVID-19) pada smartphone tanpa seizin penggunanya yang berada di Amerika Serikat.
Google Play desperately needs competition. Blocking popular apps like Fortnite against users' wishes, while force-installing government apps without users' consent. It's a business with a rotten soul. https://t.co/KGXqOSywWP

— Tim Sweeney (@TimSweeneyEpic) June 22, 2021
Seperti yang terjadi sebelumnya dengan Apple, Tim langsung menyerang Google dengan menyebut bahwa para pengguna yang malang diblokir untuk memasang Fortnite lewat Google Play Store. Namun Google malah memasang aplikasi tanpa persetujuan penggunanya.
Tim bahkan menyebut apa yang dilakukan Google tersebut sebagai 'bisnis tanpa etika'. Cuitan ini pun mendapat dukungan dari para pengikut Tim yang bahkan mendorong sang CEO untuk membuat mobile store mereka sendiri.
Dalam cuitan-cuitan setelahnya, Tim Sweeney juga masih menyerang baik Apple maupun Google. Namun uniknya, ia memberikan apresiasi terhadap Microsoft terutama pada kehadiran Windows 11 dengan mengatakan bahwa "versi 2021 dari Microsoft adalah versi terbaik dari Microsoft yang pernah ada."
The 2021 version of Microsoft is the best version of Microsoft ever! https://t.co/RTpFHpWazG

— Tim Sweeney (@TimSweeneyEpic) June 24, 2021
Meskipun tidak menyinggungnya secara langsung, kelihatannya Sweeney memuji Microsoft atas keputusan untuk memperbolehkan para pengembang di store-nya dapat menggunakan sistem pembayaran sendiri dan menyimpan 100% pendapatannya.
Apakah selain untuk menyerang raksasa Google, cuitan-cuitan dari Tim Sweeney ini juga mengindikasikan bahwa mereka tidak akan bekerja sama untuk pasar mobile? Apalagi di cuitannya yang lain, ia me-retweet informasi bahwa Windows 11 akan mendukung aplikasi Android.
Ataukah cuitan ini akan berakhir juga sebagai tuntutan kepada Google ke jalur hukum oleh Epic Games? Apalagi dengan posisinya sekarang, Tim dengan Epic Games memang telah mampu melawan raksasa teknologi yang dianggap merugikan mereka.