Gaming News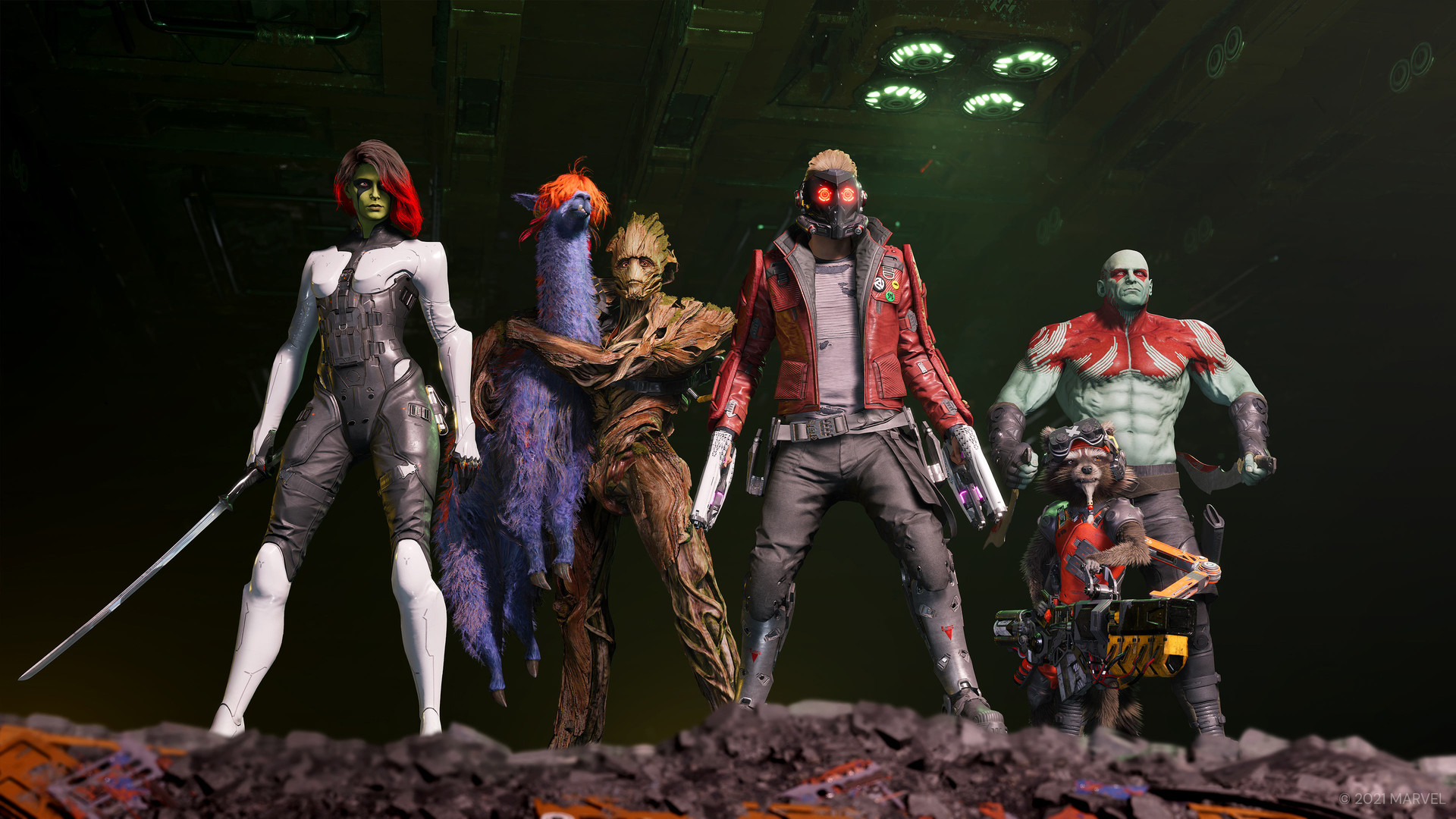 Pemain ternyata juga tetap dapat mengontrol karakter Guardian lainnya.
Marvel Guardian of the Galaxy akan menjadi pembuktian bagi Square Enix untuk membuktikan bahwa mereka dapat membuat game yang lebih baik daripada Marvel Avengers yang sebelumnya mendapatkan kritikan dari para fans.
Belajar dari kesalahan sebelumnya, developer Eidos-Montreal kini bekerja keras untuk memberikan pengalaman gameplay single-player terbaik untuk Guardian of the Galaxy. Mereka juga dengan cukup percaya diri untuk menunjukkan berbagai video, mulai dari video sinematik hingga video gameplay kepada para gamer.
Salah satunya adalah video gameplay yang diunggah oleh kanal Legacy Gaming yang menunjukkan lebih dalam bagaimana pertarungan di Guardian of the Galaxy akan berlangsung. Video berdurasi 6 menit 36 detik tersebut berpusat pada berbagai aksi yang dilakukan pemain sebagai Star Lord.
Selain mengalahkan semua musuh, kita juga akan bertugas sebagai komandan dari para Guardian yang lain. Ditunjukkan dalam videonya bahwa setiap aksi yang pemain lakukan akan mengisi bar yang ada di sebelah kiri atas dilengkapi dengan kata-kata seperi 'Fantastic', 'Incredible', dan 'Uncanny'.
Bar yang terisi penuh tersebut berguna karena akan memberikan akses kepada pemain untuk memerintah anggota tim menyerang musuh yang dikehendaki dengan berbagai macam serangan spesial.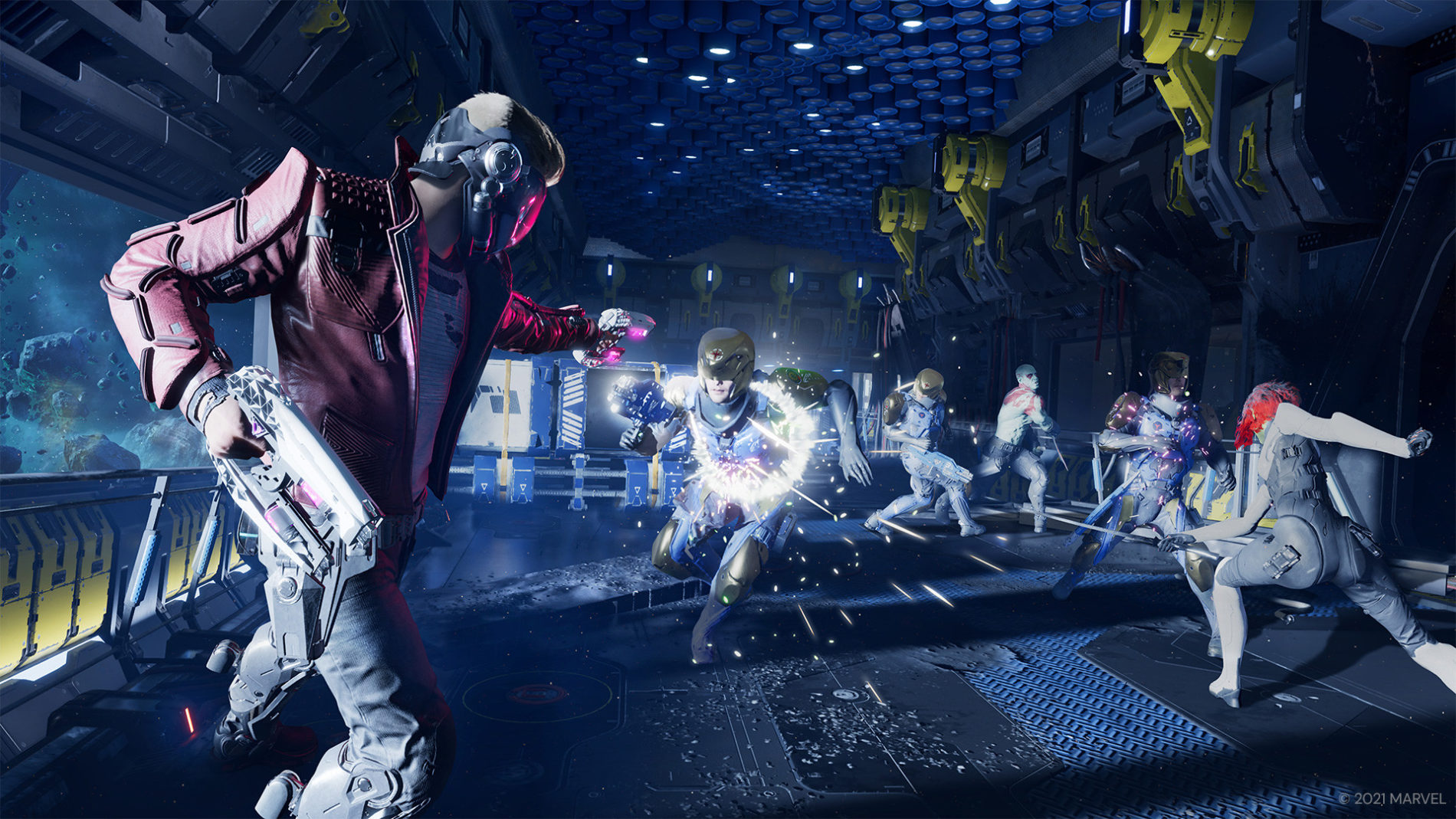 Pemain juga dapat mengaktifkan fitur "Huddle Up" untuk istirahat dan memberikan waktu bagi pemain untuk mendengarkan kondisi dari para Guardian yang lainnya. Nantinya pemain dapat memilih jawaban yang akan memberikan boost kepada para Guardian lainnya.
Selain memamerkan gameplay, Eidos-Montreal juga sempat menunjukkan trailer yang memamerkan dukungan ray-tracingpada game ini. Dalam video behind-the-scenes (BTS) tersebut ditunjukkan beberapa anggota developer Eidos yang menjelaskan bagaimana ray-tracing dapat memberikan nuansa yang lebih hidup ke dunia futuristis di dalam Guardian of the Galaxy.
Video tersebut juga mengonfirmasi bahwa Guardian of the Galaxy akan mendukung teknologi Nvidia DLSS untuk mengimprovisasi performa game-nya di PC tanpa penurunan kualitas visual.
Tidak lupa developer Eidos-Montreal juga mengingatkan bahwa selain visualisasi yang menakjubkan, game ini juga akan memberikan pengalaman emosional yang kuat kepada para pemain. Guardian of the Galaxy akan dirilis pada 26 Oktober mendatang untuk PC, PS4, PS5, Xbox One, Xbox Series X|S, dan juga Nintendo Switch.