Esports Ecosystem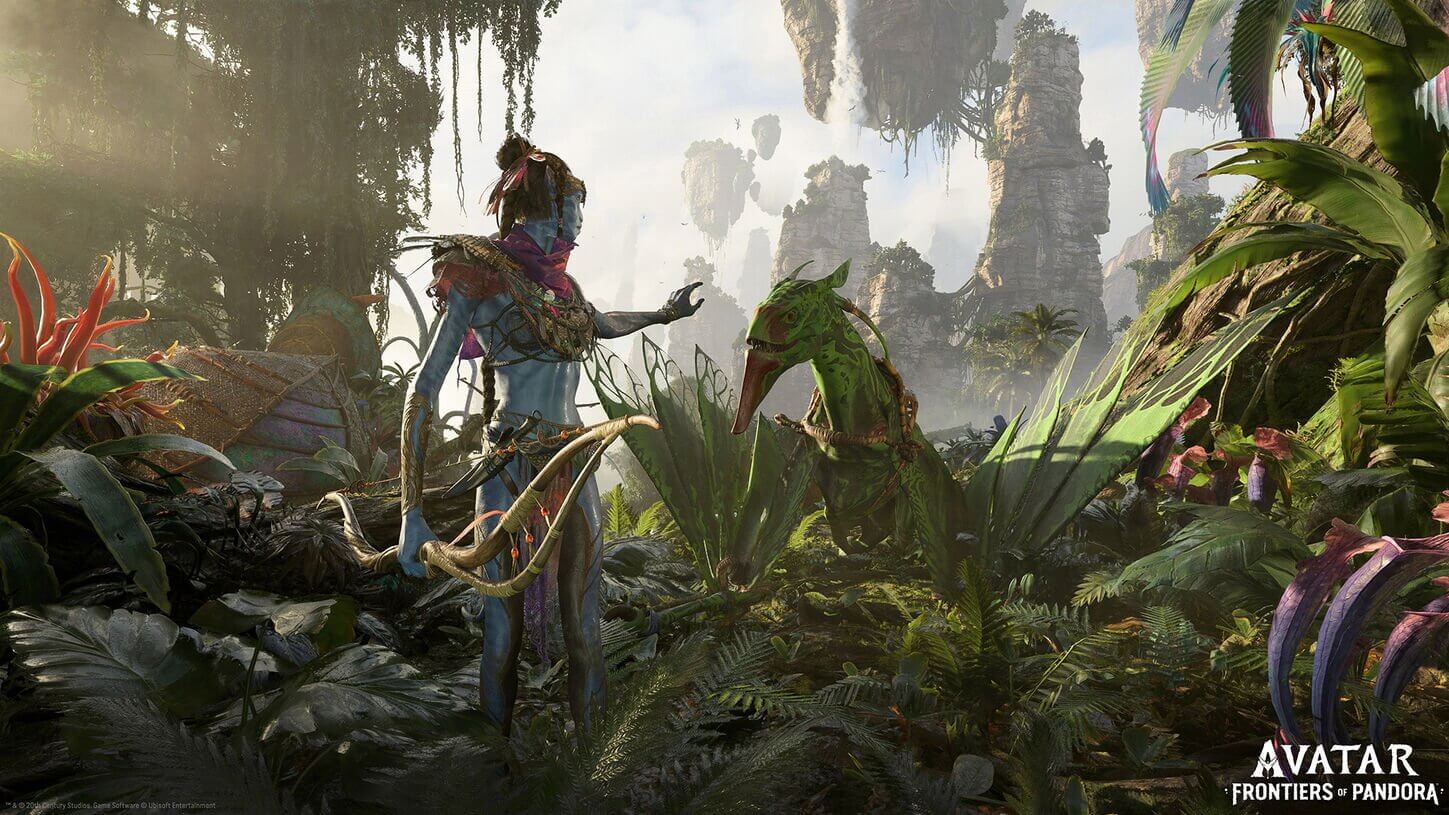 Game ini akan memiliki cerita yang terpisah dari filmnya
Film fiksi-ilmiah Avatar memberikan kejutan pada industri video game dengan muncul sebagai salah satu pembuka dari gelaran E3 2021. Film sensasional buatan James Cameron pada 2009 ini mendapat game adaptasi terbarunya.
Game ini akan berjudul Avatar:Frontiers of Pandora dan akan dikerjakan oleh Ubisoft. Kerja sama antara keduanya sebenarnya telah diumumkan pada 2017 lalu. Namun tidak banyak yang ditunjukkan tentang proyek ini hingga sekarang.
Dalam trailer perdananya, Frontiers of Pandora lebih memperlihatkan sisi sinematis dari game-nya yang dibuat dengan engine Snowdrop milik Ubisoft yang digunakan juga di banyak game lain seperti Tom Clancy's The Division dan Starlink: Battle for Atlas.
Seperti dalam filmnya dahulu, game ini menampilkan visual alam liar dunia Pandora yang menakjubkan yang dihuni berbagai hewan-hewan unik berwarna cerah. Trailer ini juga memperlihatkan bahwa game ini akan mengadopsi pandangan orang pertama (First-person).
Mahluk biru ikonik dari filmnya yaitu Na'vi juga muncul sejak awal dan akan tetap menjadi karakter utama dalam game-nya. Kita bisa melihat bagaimana Na'vi berinteraksi dan bahkan menunggangi berbagai mahluk di dunia Pandora.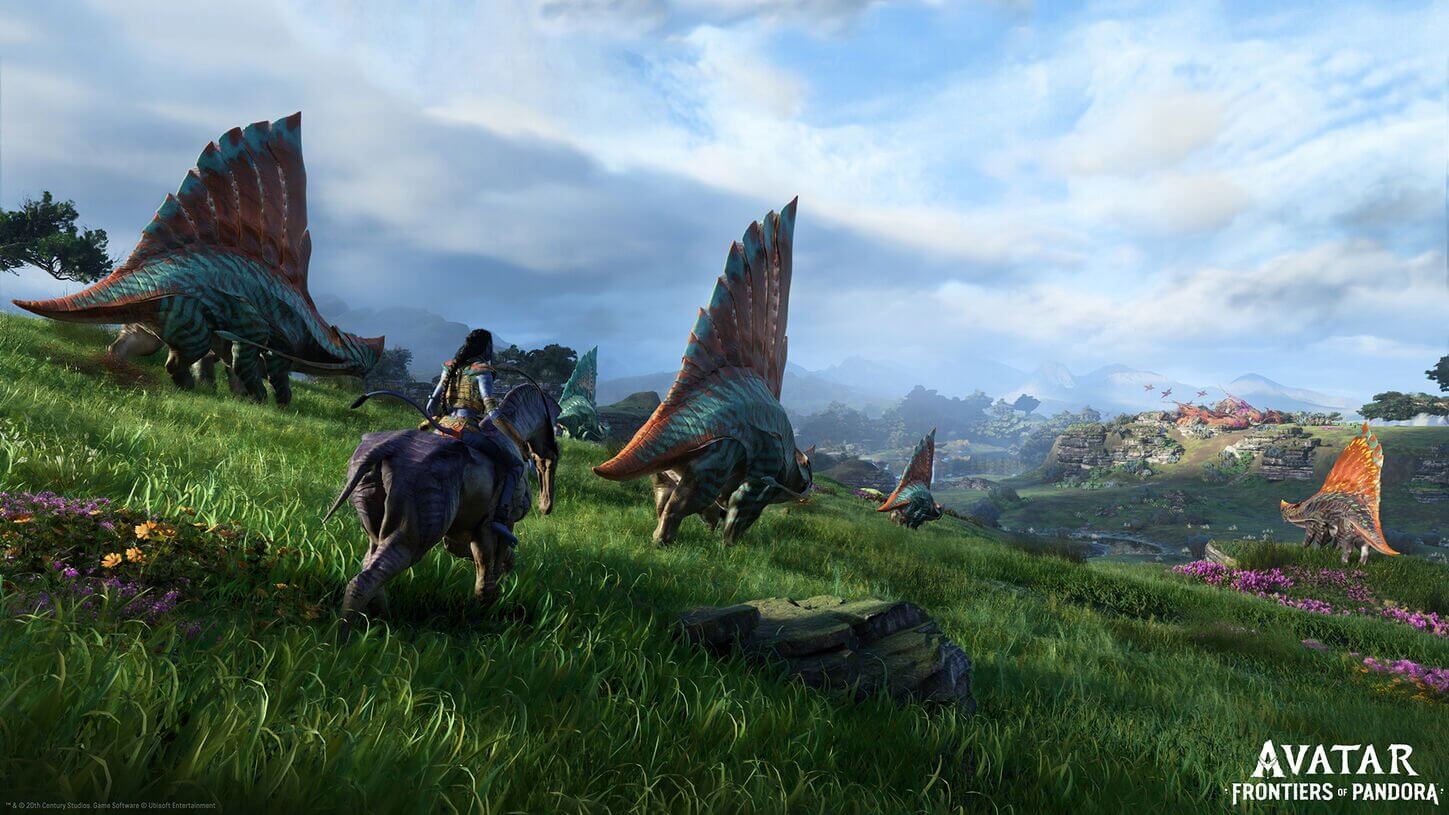 Na'vi tentu digambarkan hidup harmonis dengan alam dan semua mahluk yang ada di sana. Sebelum akhirnya trailer berganti memperlihatkan manusia dengan robot ikonik AMP-nya serta pesawat SA-2 Samson datang untuk menyerang para Na'vi.
Dalam postingan blog resminya, game Avatar kali ini dikatakan akan memiliki cerita terpisah dari filmnya. Masih di universe Avatar, pemain akan berperan sebagai salah satu Na'vi yang akan menjelajahi daerah Western Frontier untuk melawan pasukan manusia dari Resource Development Administration.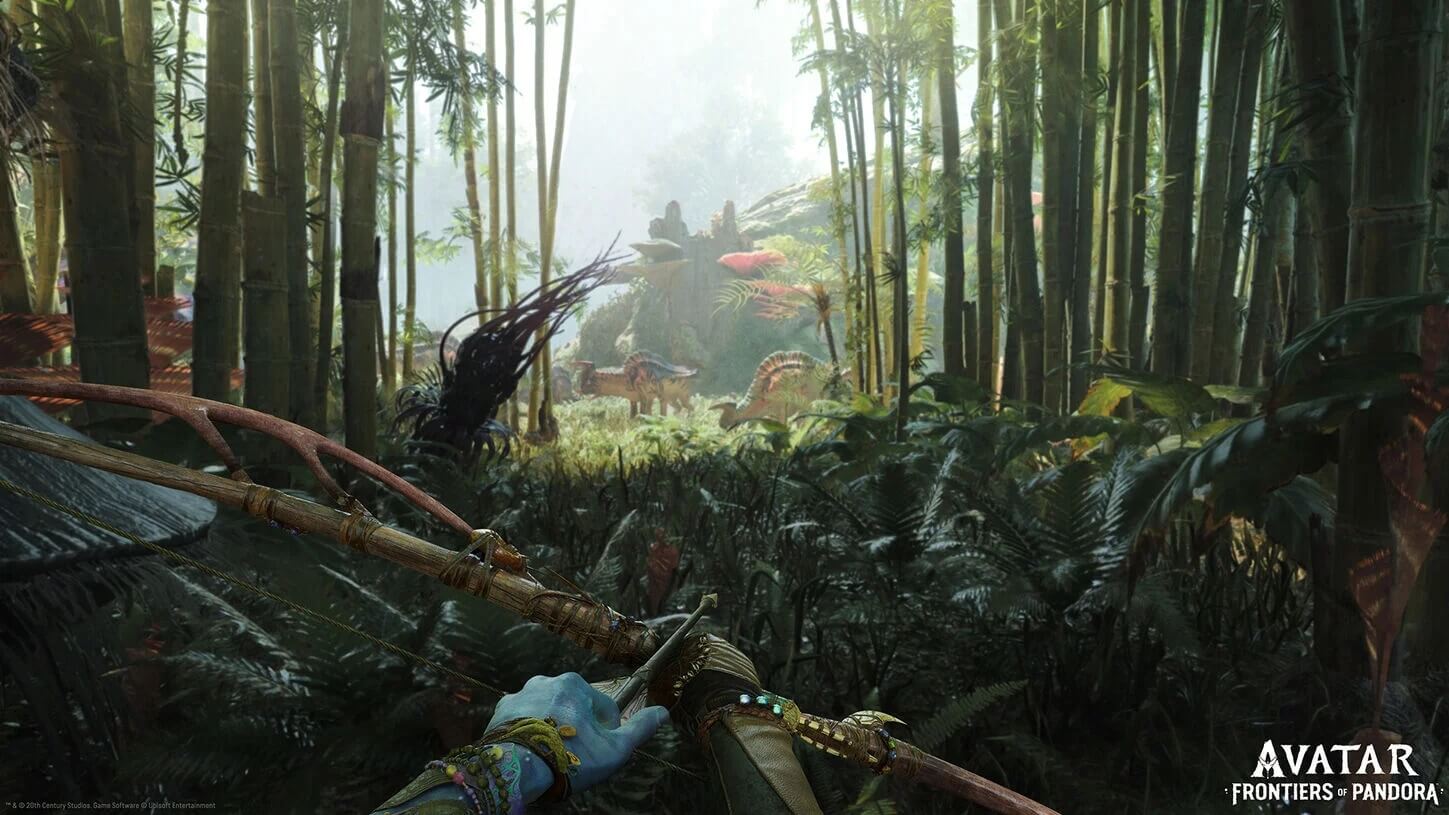 Game ini akan dikerjakan oleh pengembang Massive Entertainment yang sebelumnya menggarap The Division. Maka tidak heran bila game Avatar ini nantinya mengambil genreopen-world RPG. Bekerja sama dengan Lightstorm Entertainment dan Disney, game ini direncanakan untuk dirilis pada 2022 mendatang.
Avatar:Frontiers of Pandora akan menuju berbagai platform yaitu PlayStation 5, Xbox Series X|S, Windows PC (dengan kemungkinan eksklusif untuk Epic Games Store). Dan kerennya, game ini juga akan dirilis untuk konsol berbasis cloud yaitu Google Stadia dan juga Amazon Luna.
From Our Network