Esports Ecosystem
NetEase akan bertanggung jawab untuk membawa Frostpunk ke mobile
Game strategi bertema dunia salju Frostpunk memang mendulang kesuksesan besar di PC. Bagaimana tidak, game ini sudah terjual sebanyak 3 juta kopi sejak dirilis 3 tahun lalu. Keberhasilan itulah yang kelihatannya meyakinkan pengembang 11 Bit Studios membawa game strateginya ini menuju platform mobile.
Diumumkan langsung lewat akun Twitter-nya, Frostpunk Mobile ini akhirnya diumumkan. Nantinya, versi porting mobile dari game ini akan ditangani oleh NetEase Games yang akan membantu menghadirkan semua elemen yang sama dengan versi aslinya yang ada di PC dan konsol.
This is the official Twitter page of Frostpunk Mobile.
We are so excited to bring Frostpunk experience to your devices!❄#frostpunkmobile#frostpunkpic.twitter.com/oHu2tigodQ

— Frostpunk Mobile (@FrostpunkMobile) May 6, 2021
Tidak hanya sekedar porting, NetEase Games juga mengatakan akan menambahkan beberapa fitur unik dan menarik untuk Frostpunk Mobile. Antara lain Roguelike Adventure, Law and Guild, Rare Animal Rescue Station, dan Character Development.
"11 Bit Studios kini dalam misi untuk menciptakan hiburan bermakna yang berkualitas tinggi. Game kami membuat orang-orang berpikir. Itulah yang dilakukan Frostpunk. Sekarang, tujuan utama kami adalah membawa pengalaman yang bermakna tersebut di mobile," ungkap Przemysław Marszał, CEO dari 11 Bit Studios.
Lebih lanjut sang CEO juga menjelaskan bahwa mereka menemukan partner yang tepat untuk membawa game ini menuju iOS dan Android. NetEase sendiri tentunya sudah cukup dikenal di pasar gaming mobile. Bahkan, NetEase juga telah menjalin kerja sama dengan Blizzard untuk membuat Diablo Immortal.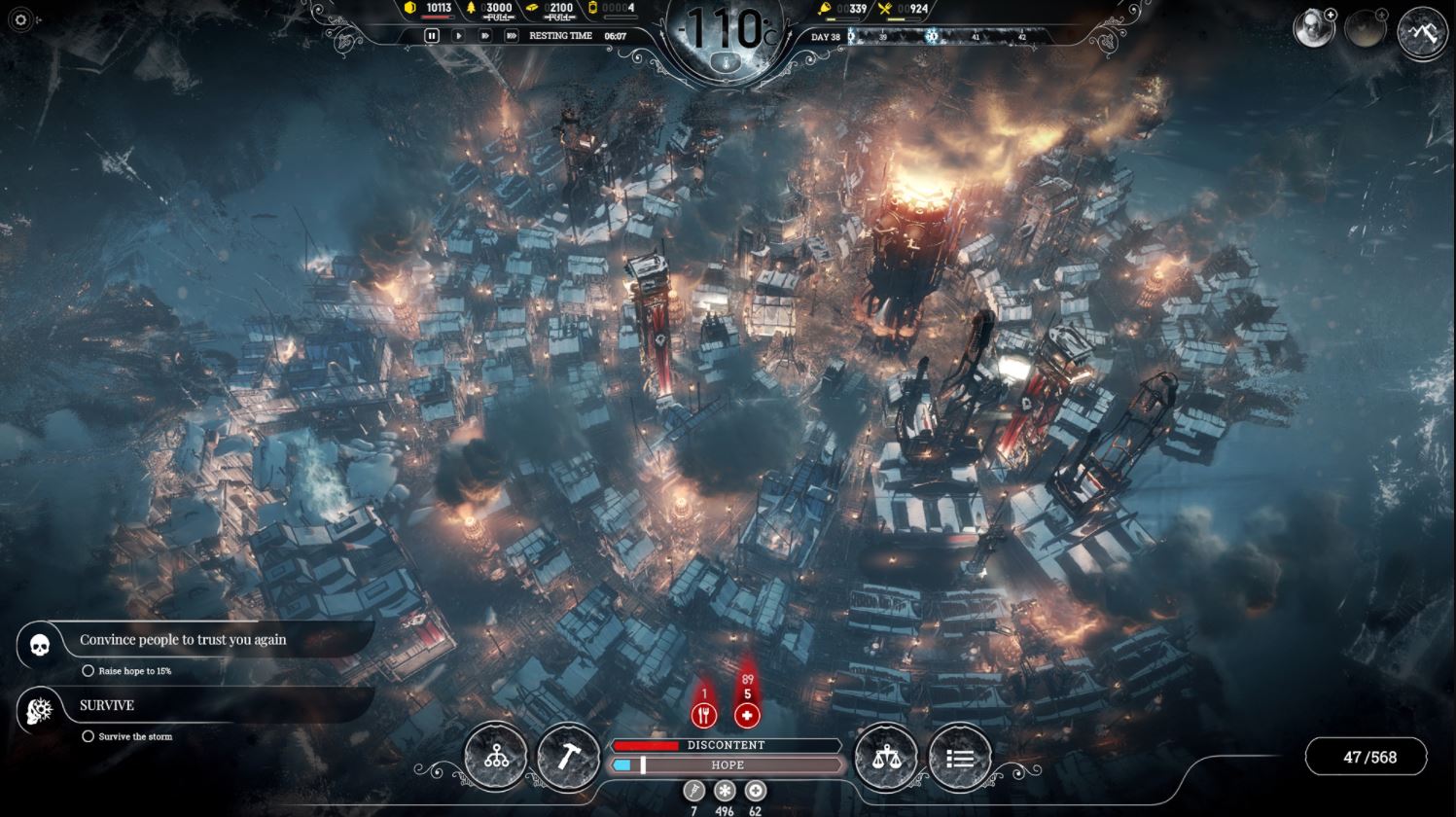 "Kami sangat bersemangat  dapat berkolaborasi dengan 11 Bit Studios dan menghadirkan Frostpunk yang telah terkenal di dunia ke dalam versi mobile." Ujar Ethan Wang, Wakil Presiden NetEase, Inc.
NetEase sendiri yakin bahwa mereka dengan 11 Bit Studios dapat berkolaborasi untuk menciptakan pengalaman bermain game mobile yang bermakna bagi para pemain di seluruh dunia.
Untuk detail lebih mendalam sekaligus tanggal rilis dari Frostpunk Mobile ini akan diumumkan pada NetEase Games' Annual Product Launch Event yang akan dilaksanakan pada 20 Mei 2021 mendatang.
From Our Network