The Esports Industry's Polemic Against Certification
Do jobs in the esports industry really require some form of certification? What are the pros and cons of the existence of a certification program in esports?
Talk is cheap. Everyone can claim that they are proficient at a certain skill or field. However, proving your competency is a whole other matter. Since the dawn of the education system, schools and universities have used scores or GPAs to measure the capabilities of students. For working professionals, certificates can be one way to validate one's expertise. What about in the world of esports? Is there currently any form of certification system in the esports industry?
Esports Certification Institute's Plan to Create a Certification Program
The Esports Certification Institute announced their plan to hold a certification exam in the field of esports at the end of April 2021. The goal of behind this plan is to push the culture of meritocracy and foster professionalism in esports players. Additionally, they also hope that the existence of this certification program will make the world of esports more inclusive.
How do you get a certification from ECI? Well, of course, you just need to take their exam. The test from ECI covers three main criteria: esports knowledge, problem-solving abilities, and statistics. In addition to being given a certificate, people who passed the exam will also be included in the ECI membership program, which provides the opportunity to network and discuss with ECI advisors.
ECI was founded by Sebastian Park, former Esports VP of the Houston Rockets NBA team, and Ryan Friedman, former Chief of Staff of Dignitas, an American esports organization. ECI's advisory board members consist of executives from various companies involved in esports, from venture capital firms such as BITKRAFT, legal firms like ESG Law, to esports organizations such as Cloud 9 and Gen.G.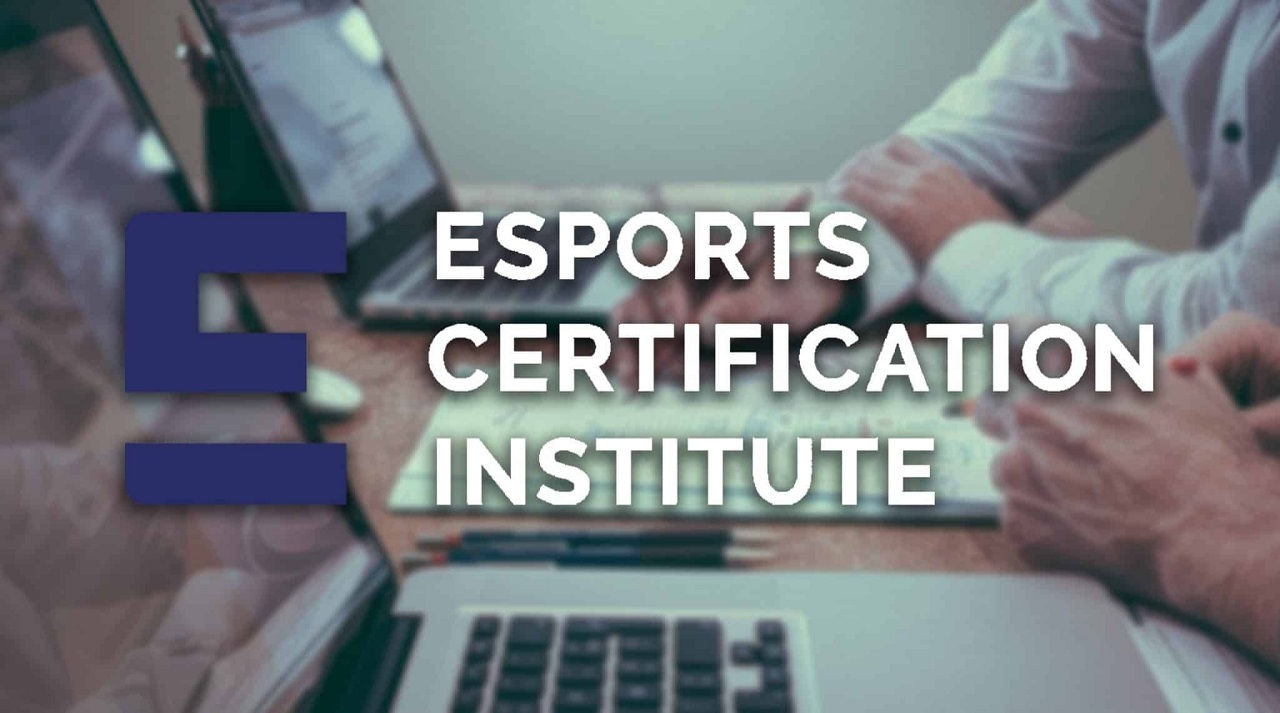 "One of the biggest problems that exist in the esports industry is that employers have no way of validating the skills of job applicants," Park said, according to Yahoo. "Most esports organization wants to hire someone based on their skills and abilities, but it can be very difficult to do so."
Of course, the exams from ECI are not free. You have to pay $400 USD to be able to take the exam. The ECI that they have conducted their market research before determining this entrance fee. They claimed that their exam fee is relatively cheaper when compared to certification exams in other fields. For example, the Chartered Financial Analyst (CFA) certification costs $1000 USD. For the underprivileged, ECI has also collaborated with various educational institutions to create a free exam program.
The reason ECI created a certified exam in the world of esports is to solve the problem of finding qualified personnel in the field. Even Activision Blizzard CEO Bobby Kotick is willing to donate US$4 million to the University of Michigan to open an esports major. However, ECI's vision to create a certified test has actually drawn a lot of protests from parties in the esports industry, which caused ECI to postpone its plan of establishing the certification program.
Unfortunately, in Indonesia, there are currently not many programs that offer these sorts of certification. One of the only popular ones in the country is perhaps RRQ Academy. People who want to practice their gaming skills and potentially go pro in the future can join RRQ's program. Currently, RRQ Academy offers training for four games: Mobile Legends, PUBG Mobile, LoL: Wild Rift, and Free Fire. After attending classes for two days, participants will get the certificate. Unfortunately, RRQ Academy explained that the certificate that the academy participants received does not include the assessment of their abilities. However, the certification does not have an expiration date.
Now, let us discuss the pros and cons of establishing certified exams in the world of esports.
Advantages of Having a Certification Program in Esports
Certificates can be proof of someone's competency in a field. For example, anyone can create a Facebook account but not everyone has a Facebook Blueprint certificate. This certificate is only given to people who really understand how to use various digital marketing products provided by Facebook and its subsidiaries.
In addition to enhancing credibility, another advantage of having a certification program is that it extends knowledge and skills, according to the International Society of Automation. Furthermore, taking a certified exam will also enhance one's reputation as a professional and prepares them to climb the career ladder. Certification will also allow companies to find employee that matches their needs. 
We are excited to announce the launch of Esports Certification Institute, a Public Benefit Corporation created to foster professionalism, promote meritocracy, and increase diversity and inclusion in esports. ECI was created to give another path into esports for industry hopefuls pic.twitter.com/NQyxjiWOBc

— EsportsCI (@EsportsCi) April 27, 2021
Gary Ongko, CEO of BOOM Esports frequently compares the esports industry to the Wild West. "Many workers in esports industry are esports enthusiasts, but most of them do not have any form of certification," he said when contacted by Hybrid.co.id. "Because there is no legitimate esports major, maybe this certificate can help us hire people who want to work/enter esports."
Meanwhile, according to the Head of Operations, Mineski Indonesia, Herry Wijaya, the emergence of a certification system in esports is proof that more and more people are getting interested in working in the esports field. Hopefully, as more people get involved in the industry, there will also be a larger talent pool available to benefit esports. 
The requirements for getting a job in the esports industry have continuously increased over the years. As mentioned previously, universities have even started to open esports majors. However, the industry will still have to ultimately wait a few more years before being able to hire people with esports majors.
Certification programs can also filter people who are truly committed and passionate about their career. Obviously, getting a certificate will require an extensive investment in money and personal effort. Getting a certificate at RRQ Academy, for example, requires you to play Rp. 199 thousand and spend 2x6 hours in online classes.
Lastly, certification allows for the appreciation of skills. For example, a person with a Facebook Blueprint certificate will be recognized as someone with the capability of maintaining an important Facebook Page. 
Disadvantages of Emerging Certification Programs in Esports
As mentioned previously, one of the main functions of a certification program is to validate the competency and credibility of someone's skill sets. However, the scope of work in the world of esports is incredibly broad. The qualifications required to become a team coach is obviously very different from a videographer. The esports industry is also still relatively young and there are no "best practices'' like in other, more mature industries. The most obvious example of these differing standards is the way people write the word "esports''. While some may simply write esports, others may use e-sports or even eSports.
Indeed, certification programs can help companies find competent employees that suits their needs. However, making certificates an absolute requirement to work in an esports company can cause major problems. According to Tobiaz M. Scholz from The Esports Observer, the existence of a certified exam can hinder a lot of people from entering the world of esports because not everyone will have the chance to take them.
My esports qualifications:

University Degree❌ Esports Certificate❌ Literal World Champion ✅ — Isaac CB (@AzaelOfficial) April 28, 2021
ECI previously also revealed that one of its goals for making certified exams is to make the esports industry more inclusive. However, studies show that the existence of standardized tests can potentially deepen the chasm of racism or socioeconomic differences. Of course, not everyone in the world has access to the same level of education. In Indonesia, for example, high school students living in urban, more prosperous areas will have a better chance of getting high National Examination scores than students living in underdeveloped regions.
On the other hand, it is important to note that just because many people in the esports industry are against the existence of a certification program doesn't mean that the world of esports doesn't need credible professionals. It is quite the opposite, actually. The Head of Operations in Mineski Indonesia, Herry Wijaya, said that the esports industry is in desperate need of people who are highly skilled in the respective fields. Furthermore, he also felt that the skill sets applied in the esports world can be learned from other industries as well. He took broadcasting as an example.
Today, esports is able to attract many sponsorships due to its massive growth and young viewership demography. Esports, for the longest time, have been able to gather large audiences by making interesting broadcasts. Of course, creating an engaging show will require the collective work of skilled and experienced individuals who understand fundamental broadcasting techniques. To meet this need, many esports broadcasts frequently hired employees who had previously worked at TV stations.
"We already have a business plan, we already know what kind of people we need, so we just have to look for someone professional and experienced. For example, if we need someone to manage our events, we will hire someone who understands event and cost management, which are skills taught in economic studies," Herry said. "This is essentially the hiring and workflow process in today's esports industry 2.0."
The CEO of RRQ, Andrian Pauline alias AP, also echoed Herry's comments. He mentioned that the disciplines used in the esports industry - such as videographers, referees, or social media specialists - already exist in other industries. Those jobs are not something available only in the world of esports.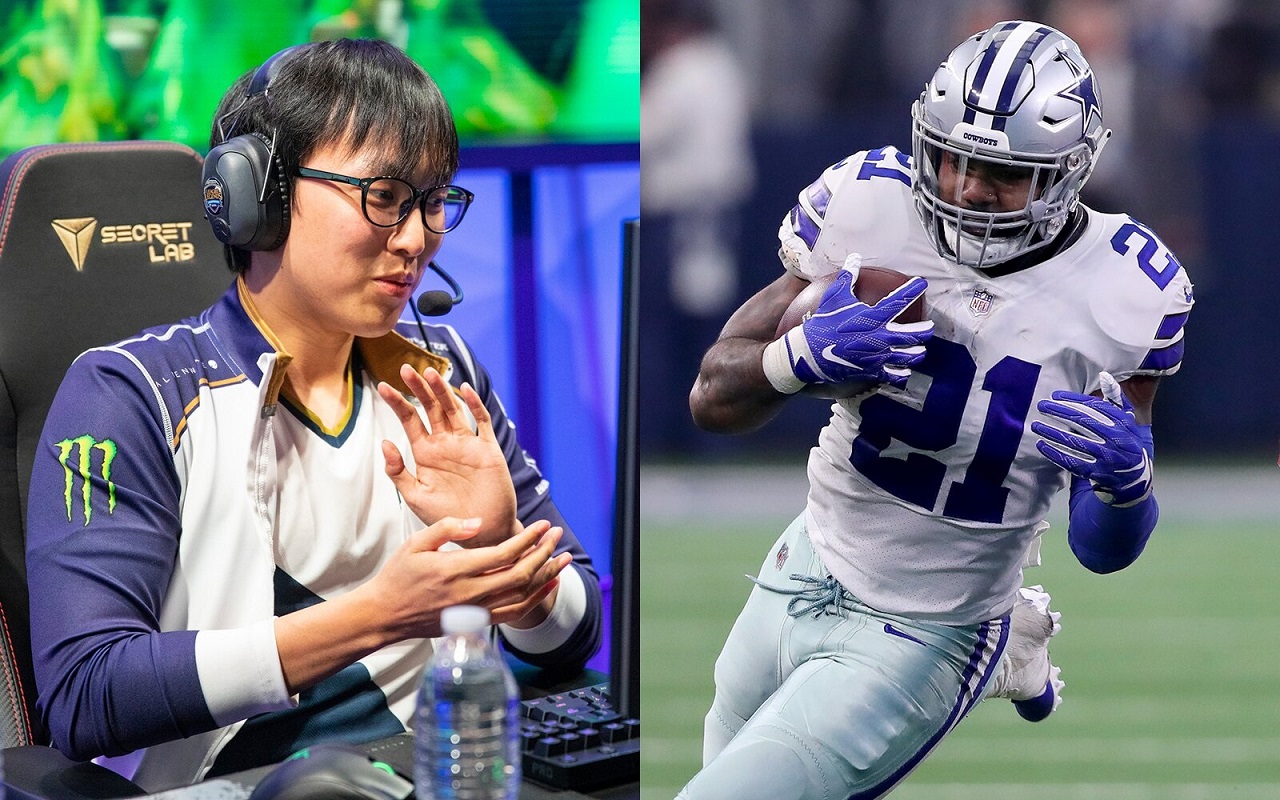 "There are a lot of similarities between the esports industry and the conventional sports industry. There are coaches, managers, analysts, players, and sponsors," said AP. "There are people who manage the team's training schedule, scout for new upcoming players, and run the academies to nurture young talents."
Furthermore, the AP said, "The most distinct difference between the two industries is the product. Football has been around for more than 100 years, while esports is still very young because it is based on video games. Although games always evolve from time to time, the whole framework stays the same. The skills that are required in the field don't change. Therefore, if there were to be some sort of certification of esports, it would be more geared towards the general understanding or knowledge of the esports world."
Herry then compared the current esports industry with the esports industry in the early 2010s, which he labeled as the era of esports 1.0. During this era, people who work and get involved in esports are only passionate about the scene. However, they do not necessarily have expertise in the profession they are engaged in. As a result, they will need to learn these mandatory skills by themselves. Let us take Eddy Lim, President of IeSPA and founder of Ligagame, as a case study.
"Mr. Eddy does not have a broadcasting background, but Ligagame works in the broadcast sector. So, he learned the necessary knowledge and skills to fit in," said Herry. However, nowadays, most esports companies usually look for people who are already proficient or experienced, which is why tournament organizers frequently hire employees who worked in the TV sector in the past.
Alternatives to Certification
Even though the esports industry currently does not have any form of established certification systems, there are other ways the esports organizations can use to find competent professionals. Many of them have used scouting methods in the past to find talented young players. Tournament organizers like Mineski also have their own practices to screen their employees.
"We usually examine the applicant's portfolio and work history first," said Herry. "After we identify their skills and abilities, we begin the testing process. During the interview, we also try to confirm their competency in their field. For example, if an applicant claims to be skilled in handling esports events, we will test him/her about the basic knowledge of handling events and how to efficiently organize them.
Fathimah Prajna Iswari, People Team Lead, Garena Indonesia, also said that certification was not the main criterion when it comes to recruiting new employees. Of course, having a certificate is always a plus. However, Garena will mostly use screen candidates in the early stage by observing their performance in formal education.
"The more important qualities that recruiters notice when selecting candidates is their problem-solving skills, motivation to complete a set of tasks, the curiosity of and willingness to learn new subjects, teamwork aspects, and so on." Fathimah mentioned.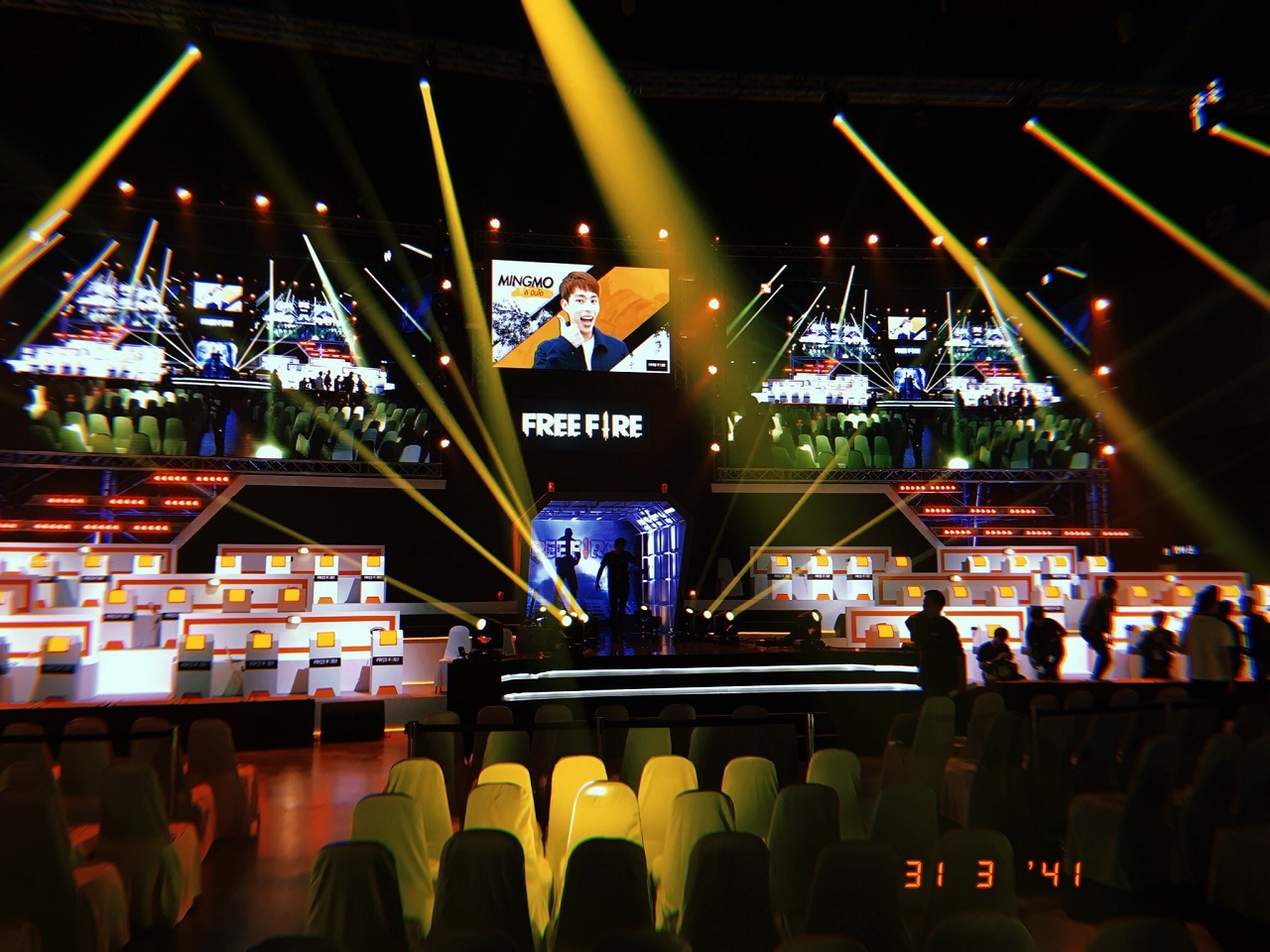 Generally speaking, there are three stages in the recruitment process at Garena. First, they will review all incoming applications and screen which candidates will enter the next stage. As mentioned previously, formal education will be the main focus of the Garena team in this recruitment phase. Qualified candidates will then be invited to participate in an interview with the hiring manager in the second stage. Candidates who passed this stage will proceed to the final interview with Garena Indonesia Country Head.
"Particularly for esports, Garena is looking for people who have good project management and communication skills while also prioritizing teamwork," said Fatimah. "Candidates with relevant experiences, such as internships in broadcasting events, will have a significantly higher chance to get hired."
Conclusion
Passion is no longer enough if you want to work in esports. Today, people who want to enter the esports industry must have the necessary skills that organizations seek. Fortunately, most knowledge and proficiency from other industries can be translated into the esports sector. Before working at Hybrid.co.id, I was mostly involved with technology. However, after switching professions to an esports journalist, I can use the writing and journalism skills I learned at my previous job.
The popularity and immense growth of esports have attracted more and more people to work in the industry, especially because it is one of the few jobs that can survive the COVID-19 pandemic. However, newer and inexperienced people have a lot of to catch up before they can be qualified to work in esports. Certified training and tests can be a simple way to learn basic esports knowledge and solve this problem.
While certificates can aid workers in proving their competency and help companies in finding the employees with the right skillset, ownership of a certificate cannot be an absolute requirement for esports-related jobs. After all, the esports sector is incredibly dynamic, and a wide range of expertise is required throughout the industry.
In the end, we cannot really blame the agencies who want to create certification programs for esports since it can be used to filter people who are passionate about pursuing a career in the sector. However, if not executed properly, these certifications might cause their own fair share of problems.
Translated by: Ananto Joyoadikusumo