Esports Ecosystem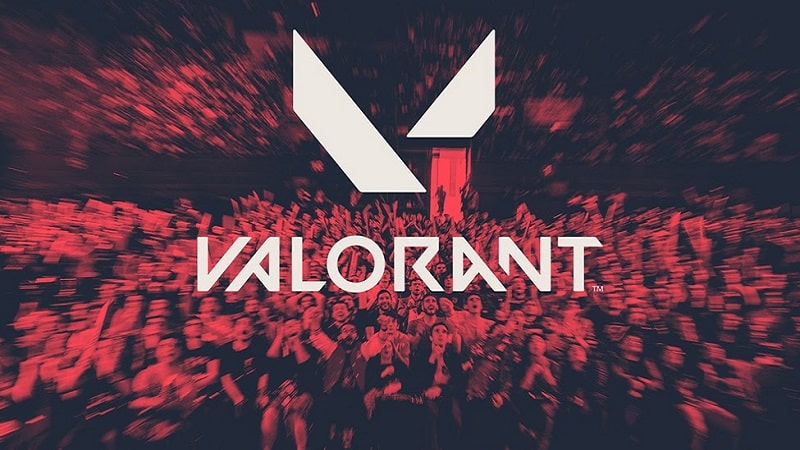 Selain TSM, ada beberapa organisasi esports lain yang mencari pemain Valorant profesional, seperti Cloud9 dan T1
Game tactical shooter dari Riot Games, Valorant, masih dalam tahap closed beta. Meskipun begitu, telah muncul beberapa turnamen esports dari game itu. Salah satunya adalah ESPN Esports Valorant Invitational, yang diadakan pada 20 April sampai 22 April 2020. Turnamen Valorant ini akan menyertakan delapan tim. Menariknya, para pemain yang berlaga dalam turnamen itu merupakan pemain profesional dari game esports lainnya, mulai dari Overwatch, Rainbow Six Siege, Counter-Strike: Global Offensive, Fortnite, Apex Legends, sampai League of Legends.
Beberapa pemain yang akan ikut serta dalam ESPN Esports Valorant Invitational antara lain pemain Rainbow Six Siege Troy "Canadian" Jaroslawski, pemain CS:GO Tyler "Skadoodle" Latham, dan runner-up dari Fortnite World CupHarrison "psalm" Chang. Turnamen Valorant tersebut akan disiarkan di channel Twitch dari ESPN Esports.
Inilah delapan tim yang akan berlaga dalam ESPN Esports Valorant Invitational, menurut pernyataan resmi dari ESPN.
Team Mirage: Brax, Ska, AZK, n0thing, Hiko, Skadoodle
Team Battlegrounds: Vegas, Venerated, Valliate, YaBoiDre, Sharky, 7Teen
Team Llama: Psalm, thwifo, joseph, highsky, Xxi
Team Six: Canadian, Rampy, Thinkingnade, Nvk, Necrox
Team Canyon: Aceu, Dizzy, Mendo, Kellar, Syncdez
Team Rift: Dyrus, Xmithie, Siphtur, Doublelift, Imaqtpie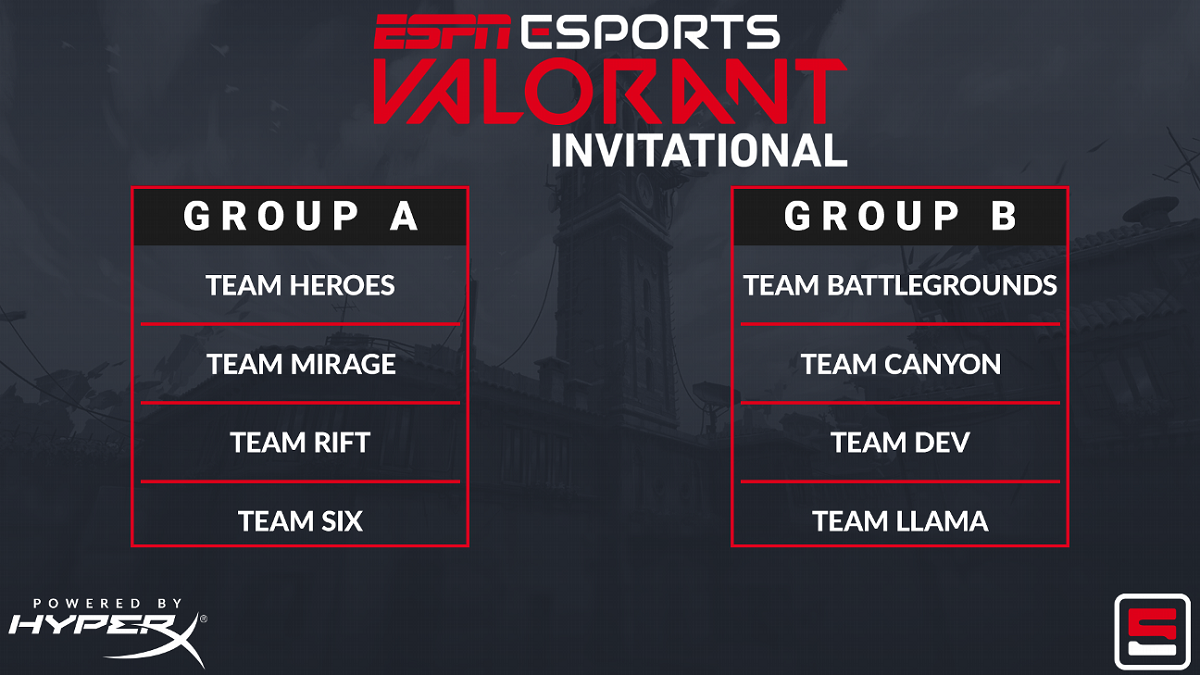 Sementara itu, Team SoloMid (TSM) mengumumkan bahwa mereka akan membentuk tim Valorant profesional. Selain itu, mereka juga akan kreator konten dari game buatan Riot tersebut. TSM bukanlah satu-satunya organisasi esports yang tertarik untuk membentuk tim Valorant. Sebelum ini, ada beberapa organisasi esports yang telah melakukan hal yang sama, termasuk Cloud9, Ninja in Pyjamas, dan T1, menurut laporan Inven Global.
T1, yang dikenal dengan tim League of Legends, bergerak cepat dalam merekrut pemain Valorant. Pada 9 Maret 2020, mereka menandatangani kontrak dengan pemain Valorant pertama mereka, yaitu Braxton "Brax" Pierce, mantan pemain CS:GO profesional. Pada 7 April 2020, T1 merekrut pemain Valorant kedua mereka, yaitu Keven "AZK" Larivière, yang merupakan mantan rekan Pierce. Tak berhenti sampai di situ, T1 juga telah mengadakan turnamen Valorant dengan tujuan memamerkan kemampuan tim profesional mereka.
Sementara itu, pada 8 April, Ninjas in Pyjamas memperbarui kontrak dengan tim Paladin mereka. Hanya saja, para pemain Paladin tersebut akan banting setir dan bermain Valorant. Satu-satunya perubahan adalah Erik "Bird" Sjösten akan mengundurkan diri sebagai pemain dan mengisi posisi sebagai Head Coach. Cloud9 menjadikan Tyson "TenZ" Ngo sebagai pemain Valorant profesional pertama mereka pada 14 April 2020. Ngo adalah pemain profesional CS:GO yang telah mengundurkan diri pada tahun lalu. Dia lalu bergabung dengan Cloud9 sebagai kreator kreator. Namun, sekarang, dia kembali aktif sebagai pemain.