Esports Ecosystem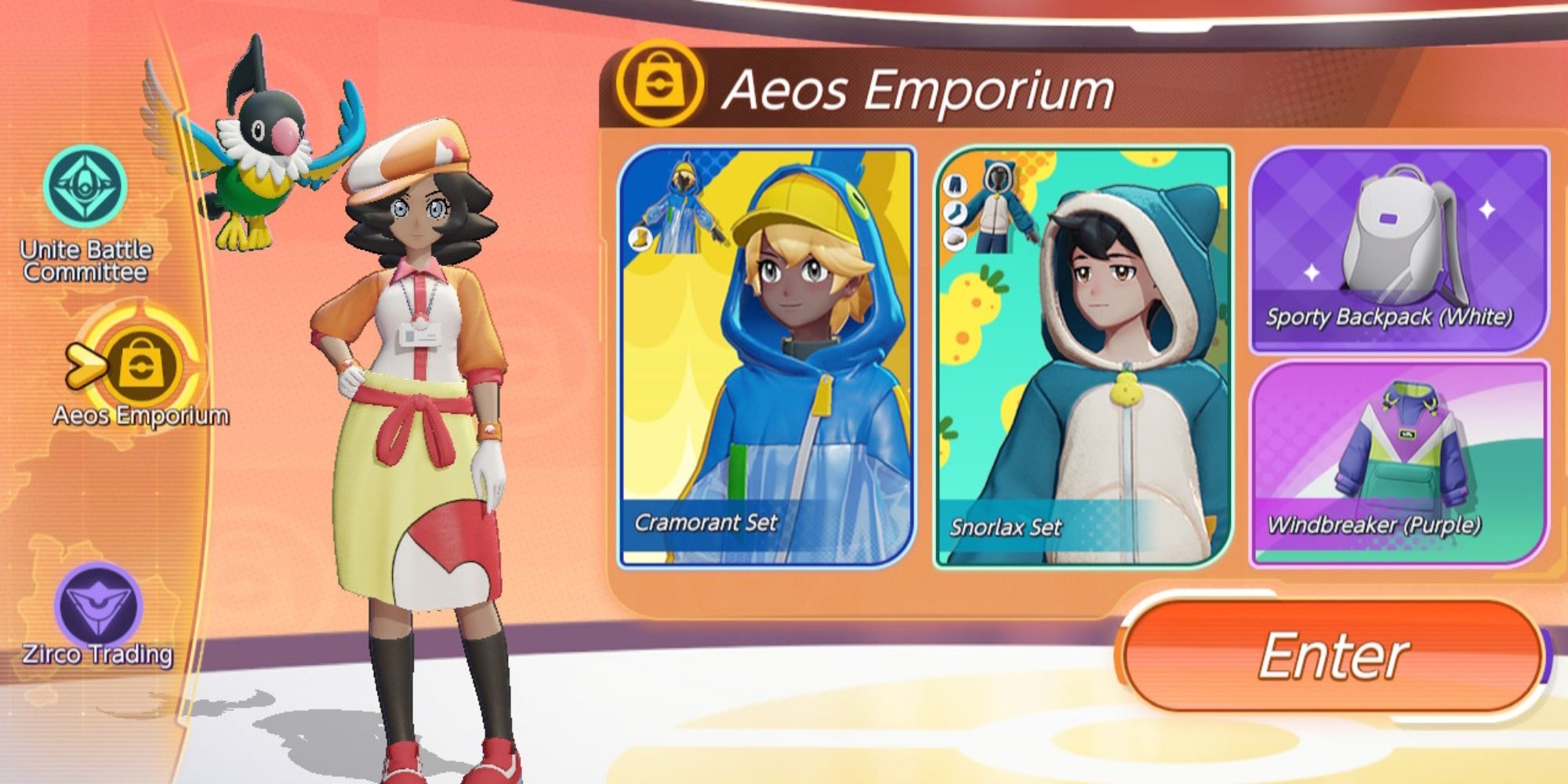 Pencapaian luar biasa ini disambut dengan pembagian hadiah ke seluruh pemain di Nintendo Switch.
Nintendo menggemparkan dunia game MOBA dengan franchise Pokemon. Dengan judul Pokemon UNITE, Anda bisa menggunakan Pokemon dalam pertarungan gaya MOBA yang mengharuskan rotasi pada map, meningkatkan level dengan cepat, hingga kerja sama antar pemain.
Game Pokemon UNITE sendiri sudah bisa dimainkan namun baru pada Nintendo Switch. Meski demikian, game satu ini baru saja menyentuh pencapaian fantastis dengan 9 juta download.
Pihak developer, TiMi Studio, lantas menghadiahkan Aeos Ticket secara gratis bagi seluruh pemain. Sebanyak 2.000 Aeos Ticket akan diberikan kepada semua pemain pada 29 September mendatang.
Kabar yang diumumkan melalui akun Twitter Pokemon UNITE disambut baik oleh para pemain setianya.
What a goal! The Nintendo Switch version of #PokemonUNITE has just exceeded 9 million downloads! To show our excitement and gratitude, every Trainer will receive 2,000 Aeos Tickets starting 9/29.

Thanks for playing Pokémon UNITE, and look forward to the mobile launch on 9/22! pic.twitter.com/m9xyYXhL0k

— Pokémon UNITE (@PokemonUnite) September 16, 2021
Selain mengumumkan pemberian 2.000 Aeos Ticket ke semua pemain, ada satu kabar baik lainnya yang diumumkan oleh pihak developer. Apalagi kalau bukan tanggal pasti kehadiran Pokemon UNITE di platform IOS dan Android yang jatuh pada tanggal 22 September 2021 mendatang.
Untuk mencapai target pra-registrasi untuk game Pokemon UNTIE di platform IOS dan Android, pihak developer menyiapkan 1.000 Aeos Ticket gratis, lisensi Pikachu, dan skin festival kostum Pikachu.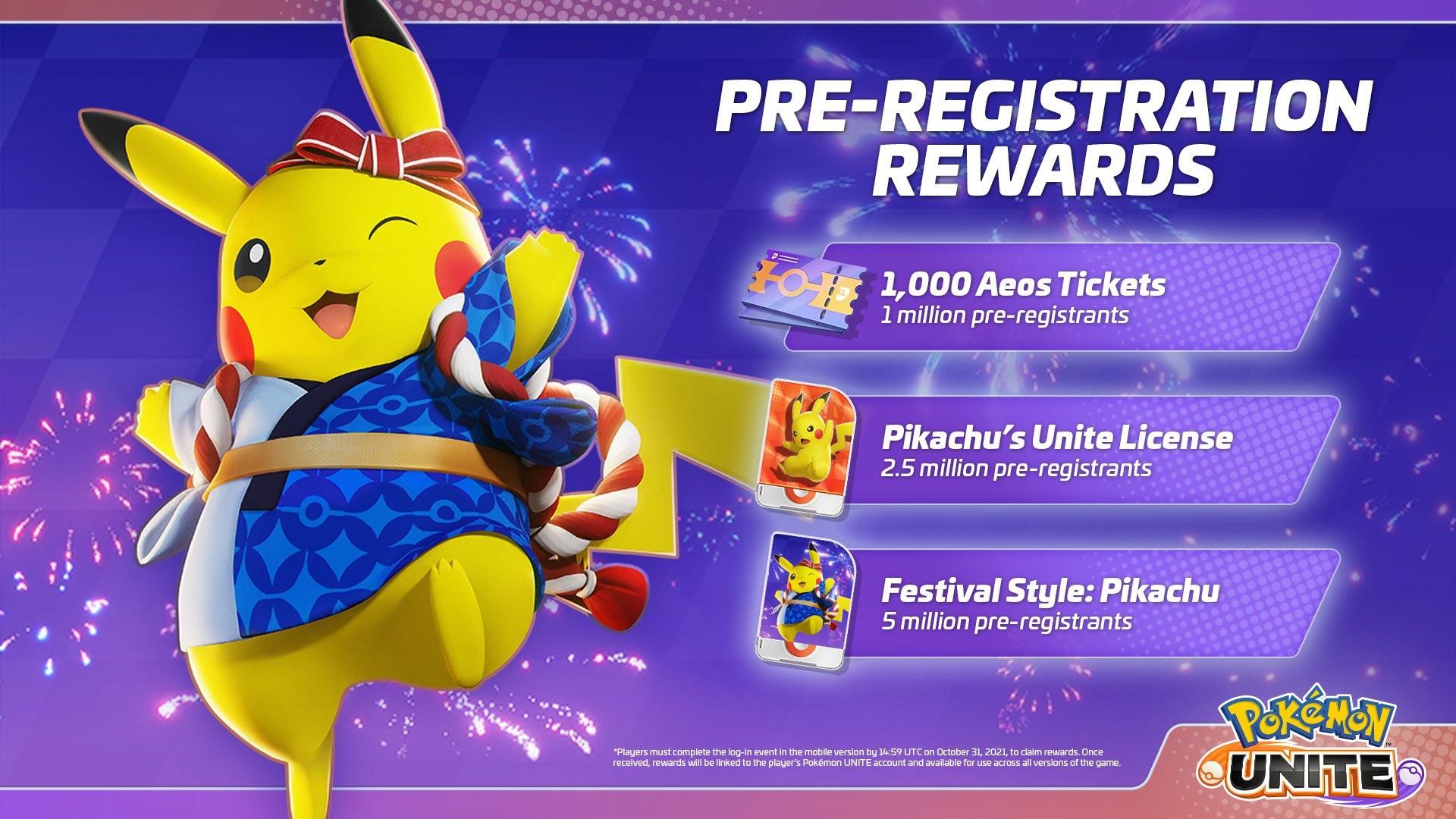 Bagi Anda yang menginginkan hadiah tersebut wajib menghubungkan akun Switch dengan akun Pokemon Trainer Club yang kemudian digunakan untuk pra-registrasi game Pokemon UNITE di perangkat IOS atau Android.
Terakhir ada pembaruan untuk game Pokemon UNITE yaitu kehadiran Mamoswine dan Sylveon yang disiapkan pada update mendatang.
Fungsi Aeos Ticket di Pokemon UNITE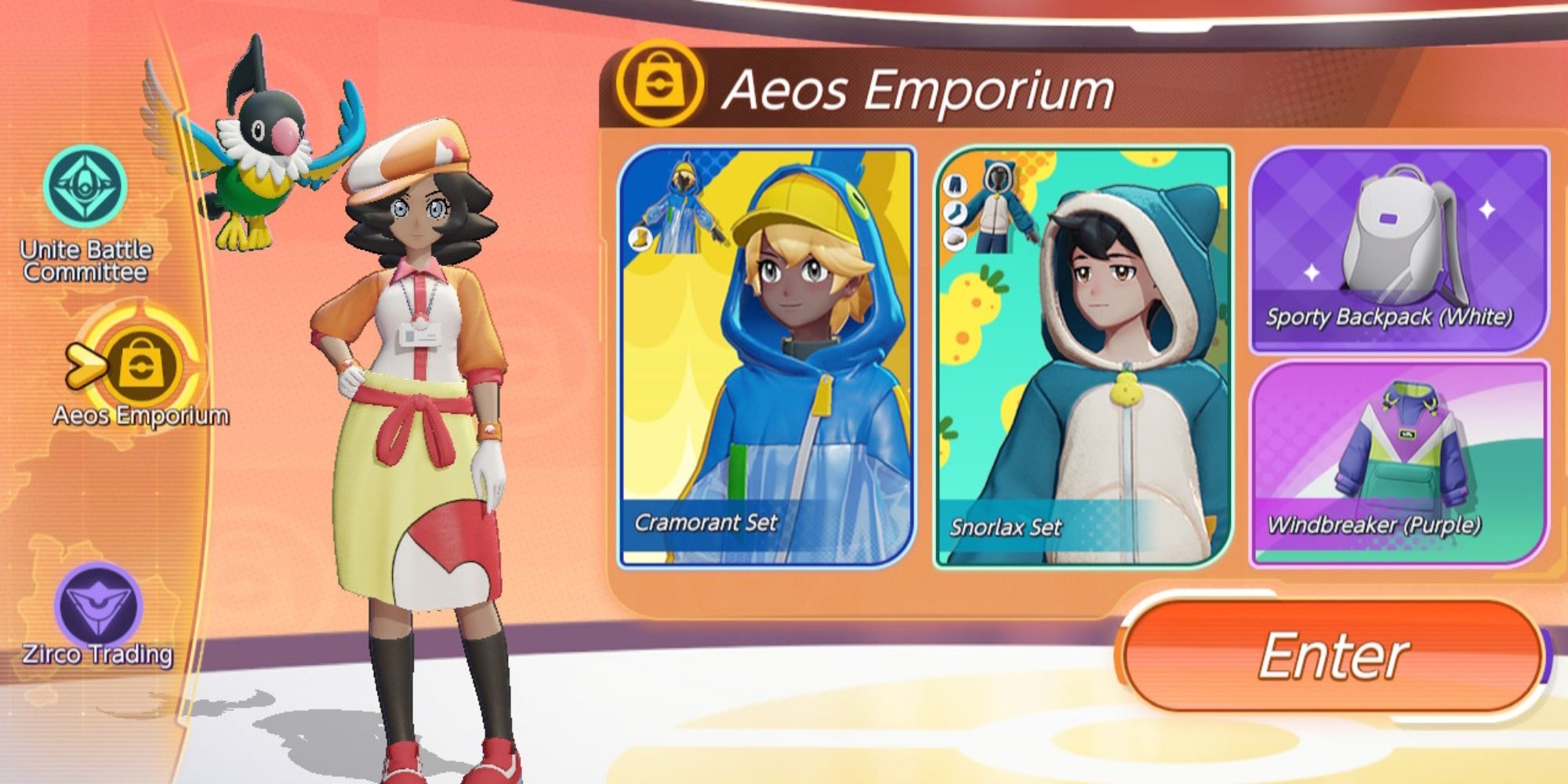 Bonus yang diberikan pada pencapaian 9 juta unduhan adalah Aeos Ticket. Ada banyak hal yang bisa digunakan untuk mata uang in-game satu ini seperti kostum atau skin.
Selain berguna mempercantik tampilan Pokemon dan Trainer, gaya akun Anda akan semakin variatif dengan penambahan item secara berkala di Aeos Emporium.
Aeos Ticket sendiri bisa didapatkan dengan berbagai cara pada game Pokemon UNITE. Anda bisa mendapatkan Aeos Ticket dari peningkatan level Trainer, mengikuti event, hadiah dari ranked match, hingga melalui Battle Pass. Hal yang menarik dari game satu ini adalah penggunaan skin yang variatif untuk setiap Pokemon maupun sang Trainer.
Jika Anda penasaran, kami juga pernah menuliskan guide untuk Pokemon Unite yang bisa Anda baca di sini.
From Our Network