Gaming News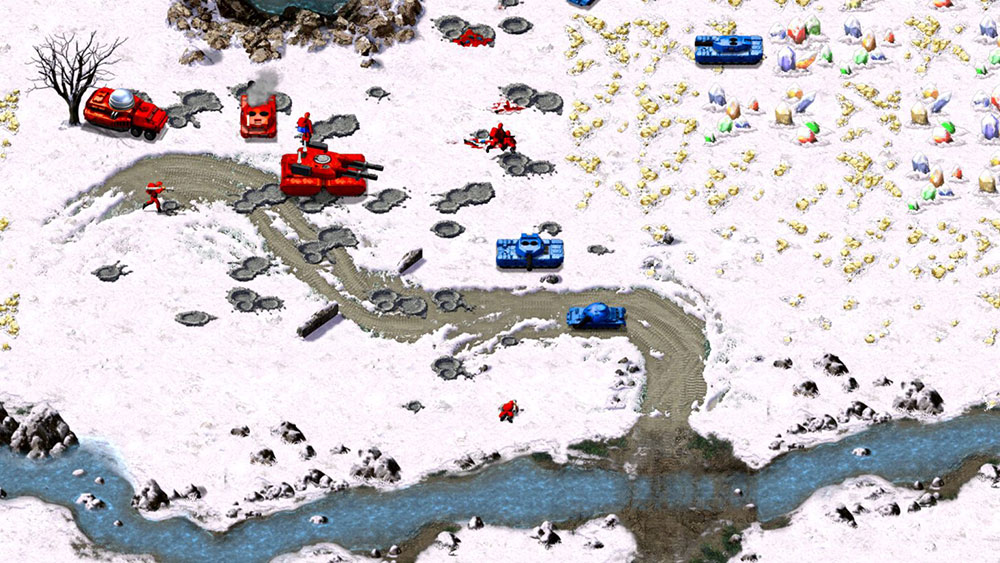 Modder bisa berkreasi dengan leluasa berkat akses langsung ke source code-nya
Selagi bersabar menunggu perilisan Command & Conquer Remastered Collection pada tanggal 5 Juni mendatang, banyak dari penggemarnya yang juga menanti jawaban atas pertanyaan mereka seputar modding. Mereka penasaran apakah C&C Remastered bakal mendukung modding atau tidak.
Jim Vessella yang menjabat sebagai produser akhirnya angkat bicara, dan jawabannya benar-benar tidak mengecewakan. C&C Remastered bakal mendukung modding, dan lebih istimewa lagi, EA juga akan merilis source code-nya di bawah lisensi open-source GPL versi 3.0.
Akses langsung terhadap source code berarti komunitas modder bisa berkreasi dengan lebih leluasa. Berbagai perubahan gameplay yang signifikan dapat mereka terapkan, demikian pula kebebasan untuk menciptakan unit-unit pasukan baru, lengkap dengan aset grafik barunya pula.
Guna menggambarkan keleluasaan yang bakal didapatkan para modder, developer Petroglyph memamerkan satu unit pasukan baru yang cukup unik, yakni Nuke Tank yang merupakan hasil perkawinan Brotherhood of Nod dan Mammoth Tank. Nuke Tank nantinya bisa dimainkan dengan meng-install mod-nya.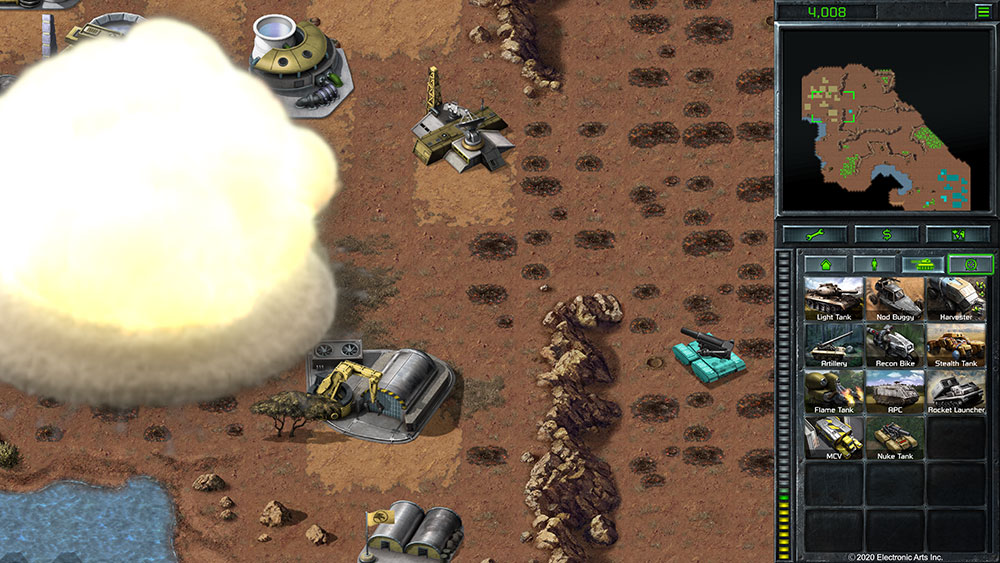 Untuk mengunduh dan meng-install mod maupun custom map, pemain bisa memanfaatkan fitur Steam Workshop. Buat pemain yang membeli C&C Remastered via Origin, bakal ada menu dalam game untuk mengakses langsung beragam mod dan custom map dari komunitas.
Modding mungkin terkesan tidak penting buat sebagian pemain, tapi sering kali modding berperan besar dalam memperpanjang umur suatu game. Lihat saja The Elder Scrolls V: Skyrim, Grand Theft Auto V, atau The Witcher 3 yang hingga kini masih sangat aktif komunitas modding-nya, dan pada akhirnya mengundang banyak pemain untuk kembali memainkannya lagi.
Dalam konteks game strategi, kita tentunya tidak boleh lupa bahwa Dota 2 yang memopulerkan genre MOBA berawal dari sebuah mod untuk Warcraft III.