Gaming News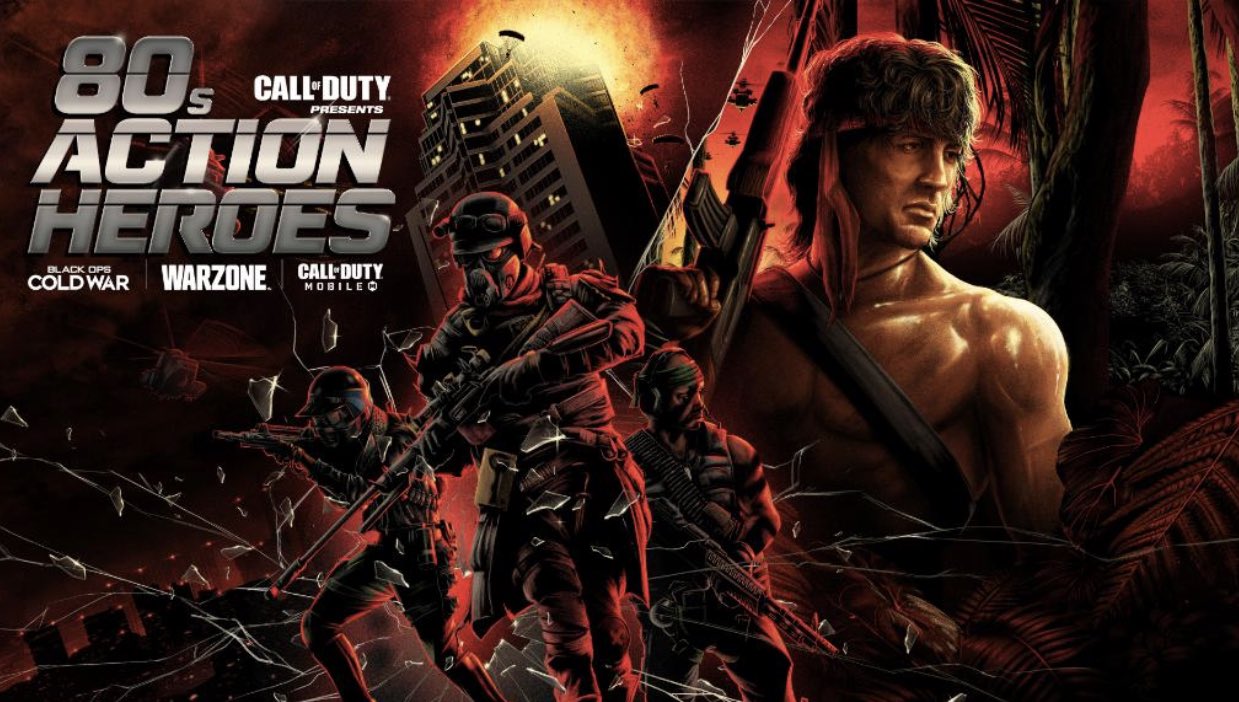 Dua karakter film ini kini menyerbu ke tiga game Call of Duty
Berbicara soal crossover tentu tidak lepas dari game-game yang berkolaborasi untuk membawa karakter dari game lain, animasi, atau bahkan film layar lebar. Activision juga kelihatannya juga tidak ingin ketinggalan tren tersebut dengan akhirnya membawa 2 ikon film aksi tahun 80-an ke dalam Call of Duty.
Lewat event terbarunya yang bertajuk "80's Action Heroes", Activision menghadirkan karakter John James Rambo dan juga John McClane dari film Die Hard ke dalam game-game Call of Duty mereka. Activision tidak hanya akan memasukkan ke salah satu game-nya saja. Namun 2 karakter itu akan muncul di 3 game Call of Duty milik Activision sekaligus, yaitu Call of Duty: Black Ops Cold War, Call of Duty: Warzone, dan juga Call of Duty: Mobile.
Event spesial ini akan diadakan dalam waktu terbatas saja yang akan diadakan mulai 20 Mei hingga 18 Juni mendatang. Ada banyak hal yang bisa dinikmati oleh para pemain di masing-masing game Call of Duty pada event spesial ini.
Pada Call of Duty: Cold War dan Warzone yang akan memilki bundel operator baru yaitu Rambo dan Die Hard, pemain bisa mendapatkan skin karakter Rambo dan juga John McClane ditambah dengan skin senjata dan item-item lain yang ikonik dengan karakter-karakter tersebut.
Call of Duty: Warzone juga akan kedatangan tiga map eksklusif baru yang terinspirasi langsung dari film Rambo dan juga Die Hard. Yang pertama adalah Survival Camp dan juga CIA Outpost yang merupakan lokasi-lokasi yang ada di film Rambo. Dan yang ketiga dan mungkin jadi yang terbaik yaitu kehadiran Nakatomi Plaza yang merupakan lokasi utama dari film Die Hard.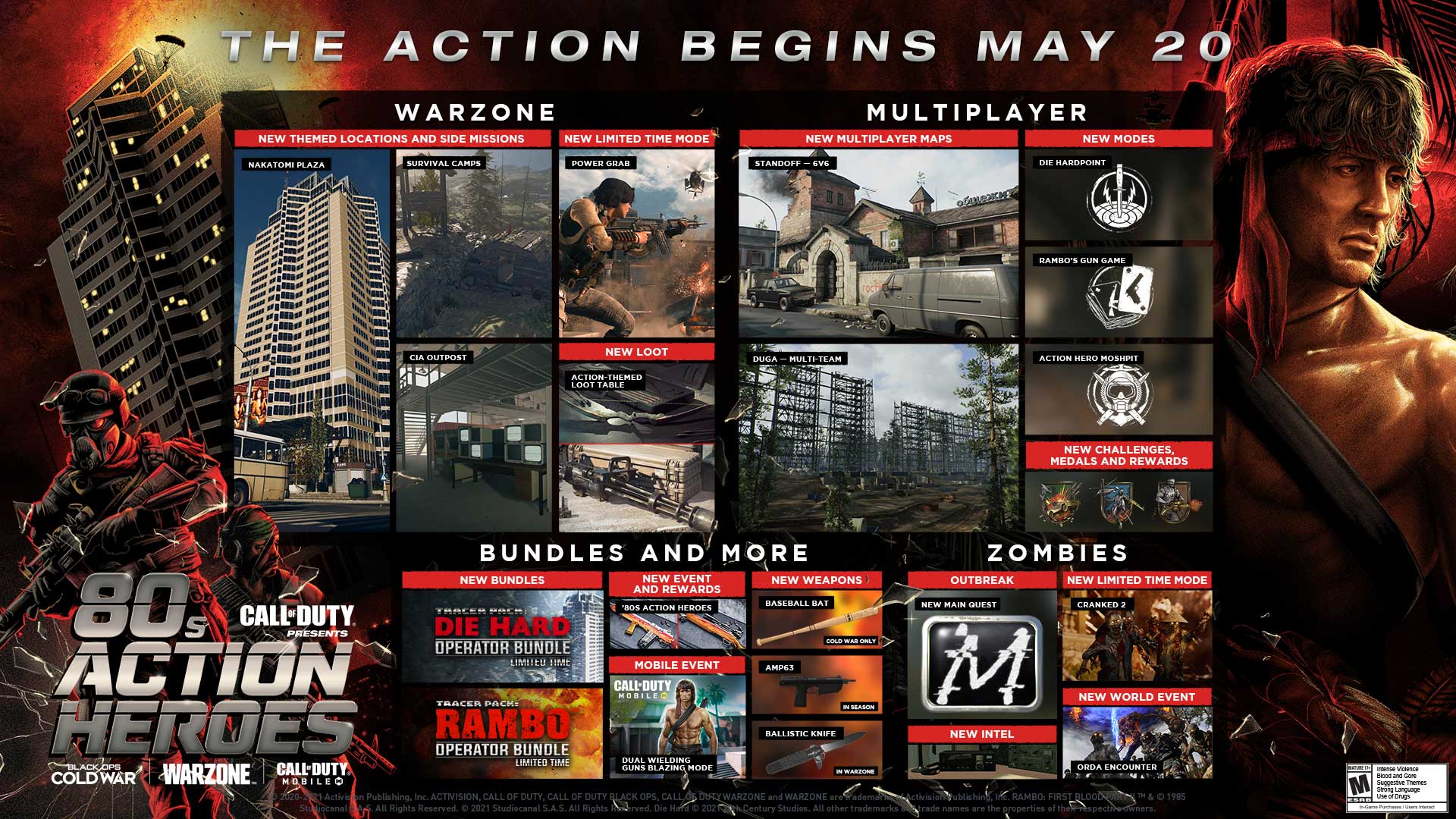 Sedangkan untuk Call of Duty: Mobile akan mendapatkan mode multiplayer terbatas baru yang diberi nama "Guns Blazing". Dalam mode ini para pemain akan berkesempatan berubah menjadi Rambo dan McClane yang akan menggunakan senjata dual-wielded Choppers.
Di luar update menarik tadi, Activision masih menyuntikkan segudang hal menarik lain di event 80's Action Heroes ini mulai dari senjata baru, mode zombi baru, hingga medali dan hadiah baru khusus yang bisa didapatkan para pemain selama event ini berlangsung.