Esports Ecosystem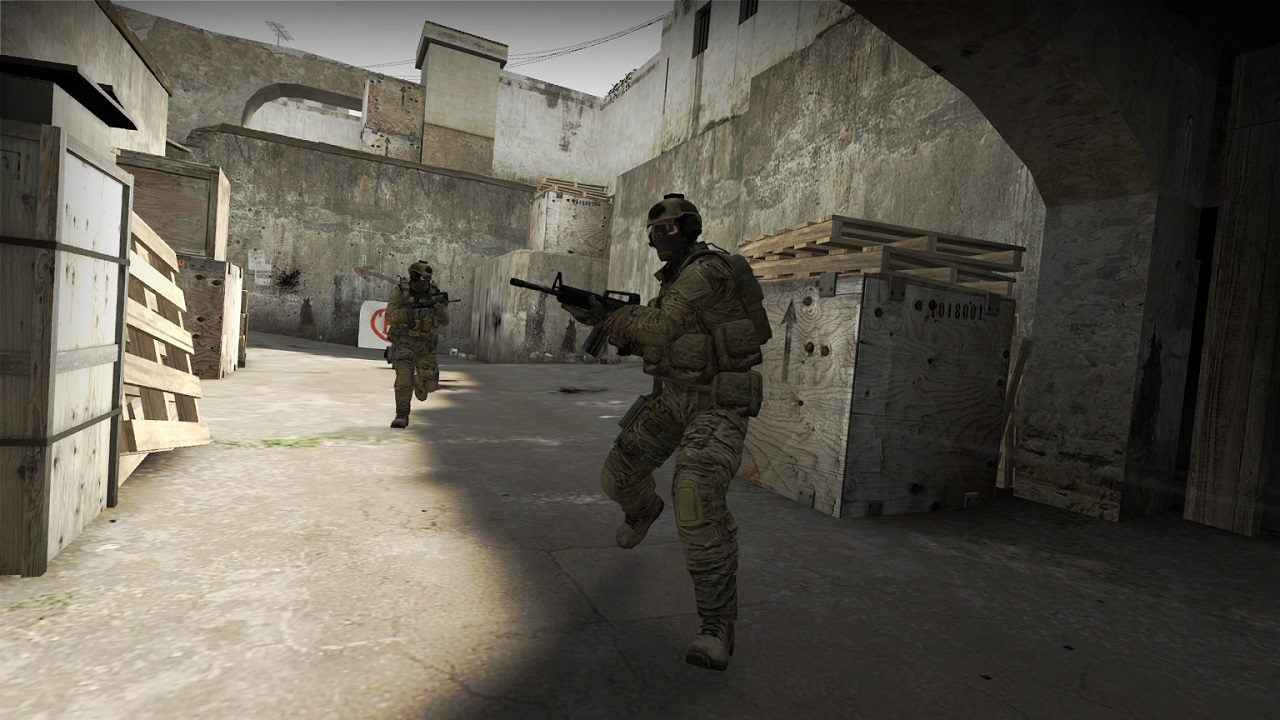 Banyak pemain CS:GO yang banting setir ke Valorant karena ketiadaan dukungan dari organisasi esports
Saat ini, Valorant belum resmi diluncurkan. Meskipun begitu, organisasi-organisasi esports ternama telah mulai merekrut pemain untuk membuat tim Valorant, seperti Gen.G, T1, dan G2 Esports. Dari segi pemain, ada cukup banyak pemain profesional atau semi-profesional Counter-Strike: Global Offensive yang memutuskan banting setir dan memainkan Valorant. Salah satu alasannya adalah karena scene esports Valorant diduga akan berkembang. Pasalnya, Valorant dibuat oleh Riot Games, yang sukses dalam membangun ekosistem esports League of Legends.
Sejumlah pemain profesional atau mantan pemain profesional CS:GO yang telah memutuskan untuk pindah haluan ke Valorant antara lain Shahzeeb "ShahZaM" Khan, Hunter "SicK" Mims, Jacob "pyth" Mourujärvi, Victor "food" Wong, Jordan "Zellsis" Montemurro, Austin "crashies" Roberts, dan Ryan "freakazoid" Abadir. Semua pemain ini memiliki satu kesamaan, yaitu mereka tidak dipayungi oleh organisasi esports. Memang, mereka pernah bermain untuk organisasi esports besar seperti Cloud9, Ninjas in Pyjamas, Complexity, dan lain sebagainya. Sayangnya, mereka gagal mempertahankan posisi mereka di organisasi tersebut.
Meskipun begitu, para pemain CS:GO tersebut masih memiliki peran penting dalam memastikan kualitas ekosistem Tier 2 CS:GO tidak jauh tertinggal dari para pemain di Tier 1. Selain itu, mereka juga bisa membantu para pemain berakat muda dengan berbagi pengalaman mereka. Hanya saja, tidak banyak organisasi esports yang mendukung pemain di Tier 2.
ANOTHER ORGLESS DAY… Still looking for team so we don't have to go to valorant or some bullshit like that. My team loves cs and we just want a home. Someone help SWOLEPATROL OUT!

— Ryan Abadir (@FreakazoidA) May 4, 2020
"Dengan keberadaan dua liga baru, ini membuat scene CS:GO di Amerika Utara menjadi aneh," kata ShahZaM pada VP Esports. "ESL Pro League kini hanya memiliki 2 tim dari NA. Sementara untuk masuk ke Flashpoint, Anda perlu modal yang besar. Dulu, Anda bisa membuat tim bersama dan berlatih keras agar bisa masuk ke turnamen dan menjadi juara. Tapi sekarang, hal ini tidak mungkin lagi." Apa yang dia ungkapkan kurang lebih mewakili pendapat dari pemain-pemain CS:GO lainya.
"Saya tidak membenci sistem baru ini. Saya mengerti kalau organisasi-organisasi esports mencoba untuk memastikan keberlanjutan ekosistem CS:GO. Namun, kesempatan yang ada kini menjadi semakin terbatas. Dan saya yakin, di masa depan, akan muncul usaha untuk mengembangkan ekosistem Tier 2 di Amerika Utara lagi," ujar ShahZaM.
Penyelenggara turnamen seperti ESL, Flashpoint, DreamHack, dan lain sebagainya tampaknya harus mulai membuat rencana yang lebih baik untuk mendukung scene Tier 2 dan Tier 3. Jika tidak, semakin banyak pemain profesional atau semi-profesional CS:GO yang akan memutuskan untuk pindah ke game lain.
From Our Network