Esports Ecosystem
dan bisa menjadi tontonan sembari menunggu serialnya masuk ke season 2.
Petualangan Geralt sebagai The Witcher di dalam dunia game mungkin memang masih belum berlanjut. Namun setidaknya, semesta The Witcher terus berkembang lewat media lain yaitu Netflix.
Setelah sukses dengan musim perdananya, film serial The Witcher yang dibintangi Henry Cavill tersebut memang tengah menunggu musim keduanya yang akan ditayangkan pada 17 Desember 2021 mendatang. Namun Netflix ternyata telah menyiapkan amunisi untuk menyenangkan para fans sembari menunggu.
Netflix akhirnya menunjukkan trailer dari film animasi adaptasi berjudul The Witcher: Nightmare of the Wolf yang akan dirilis pada 23 Agustus mendatang. Film animasi ini disutradari oleh Kwang Il Han, diproduksi oleh Lauren Schmidt Hissrich, dan ditulis oleh Beau DeMayo.
Untuk masalah kualitas, animasi ini tidak perlu diragukan karena produksinya akan ditangani oleh Studio Mirr yang tentu sudah terbukti lewat animasi seperti The Legend of Korra, Voltron: Legendary Defender, Mortal Kombat Legends: Scorpion's Revenge, dan tentunya yang terakhir adalah Dota: Dragon's Blood.
Menjadi bagian dari dunia The Witcher, film animasi ini akan mengambil masa sebelum era Geralt menjadi seorang Witcher. Lebih tepatnya animasi ini akan mengikuti kisah dari mentor sekaligus ayah angkat dari Geralt yaitu Vesemir.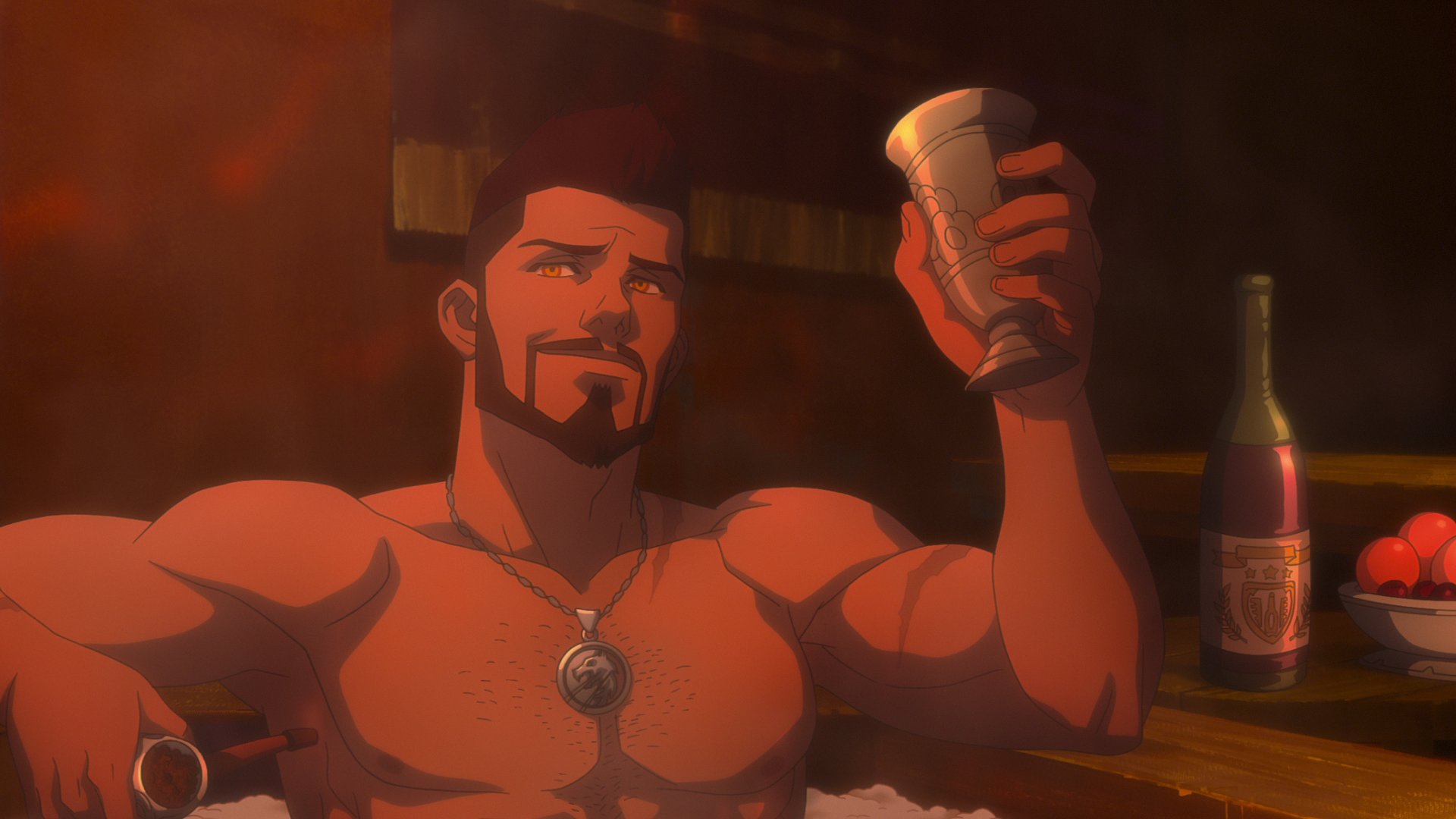 Vesemir diceritakan menjadi seorang witcher yang masih muda dan membunuh monster demi koin. Namun hal tersebut berubah ketika monster baru yang aneh mulai meneror. Apalagi kerajaan tempatnya tinggalnya juga dipenuhi dengan intrik politik yang membuat Vesemir harus berpetualang dan memaksanya untuk menghadapi iblis dari masa lalunya.
Film animasi The Witcher: Nightmare of the Wolf juga memiliki banyak pemeran terkenal seperti Theo James yang bermain di film Divergent sebagai Vesemir. Selain itu, ada juga Lara Pulver yang sebelumnya mengisi suara Mirana di serial Dota: Dragon's Blood sebagai Tetra, Graham McTavish sebagai Deglan, dan Mary McDonnell sebagai Lady Zerbst.
Vesemir, ghouls, Kaer Morhen, bath tub: Not necessarily in that order. @LHissrich breaks down the newest teaser trailer for Nightmare of the Wolf, premiering August 23 on @netflix 🐺 pic.twitter.com/PBcVnjIRRx

— The Witcher (@witchernetflix) July 21, 2021
Dalam trailer breakdown yang bisa dilihat di atas, Lauren Schmidt Hissrich yang bertindak sebagai showrunner juga menjelaskan bahwa film animasi ini akan punya pendekatan yang berbeda ketimbang film serinya.
Pasalnya, Geralt digambarkan sebagai pribadi yang serius atas pekerjaannya, tujuannya, dan bagaimana dirinya melindungi Ciri. Namun Vesemir akan jauh berbeda. Terlihat dari trailernya, Vesemir lebih santai dan humoris dari Geralt.
Netflix memang nampaknya kian kencang menggarap pasar gamer. Sebelumnya, mereka juga dilaporkan akan menyuguhkan layanan game streaming dan menyasar pasar mobile.
From Our Network