Esports Ecosystem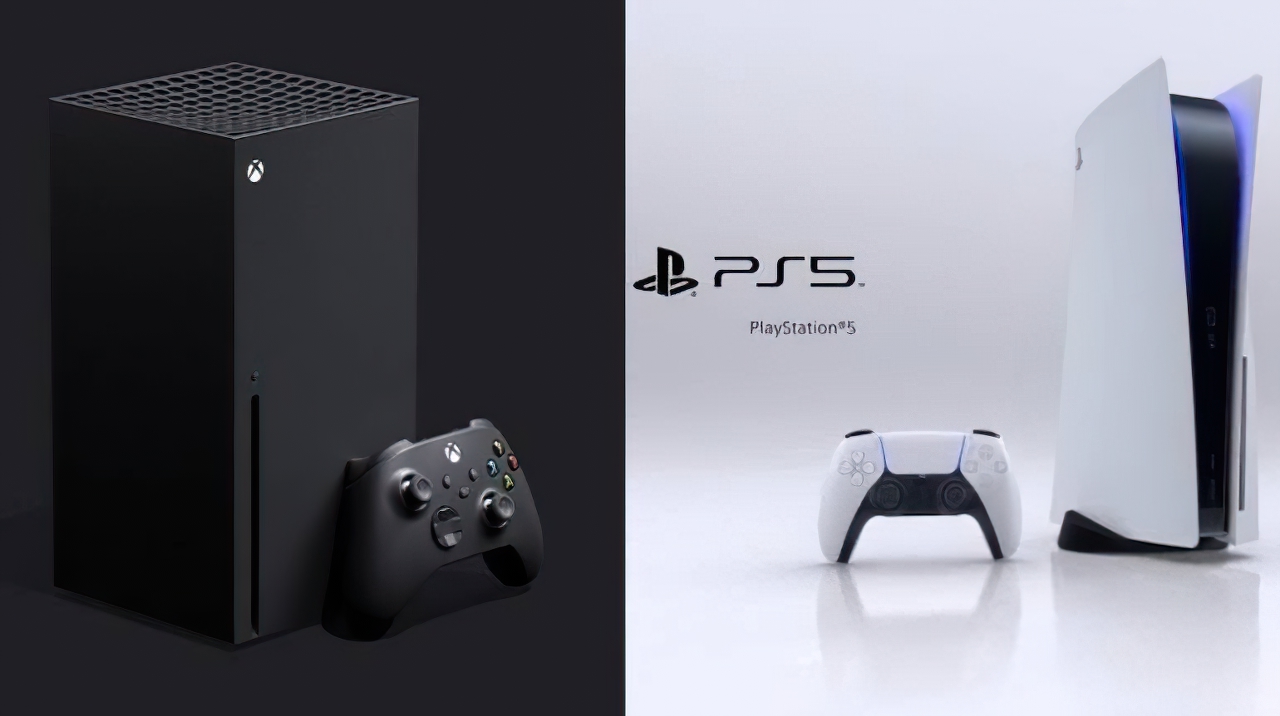 Pada 2020, PlayStation 5 diperkirakan terjual sebanyak 4,6 juta unit sementara Xbox Series 3,3 juta unit
Sony baru saja memperkenalkan PlayStation 5. Namun, baik PlayStation 5 maupun Xbox Series X dari Microsoft belum tersedia di pasar. Hal ini tidak menghentikan para analis untuk memprediksi apakah kedua konsol next-gen tersebut akan laku. Piers Harding-rolls, Research Director for Games dari Ampere Analysis percaya, PlayStation 5 akan lebih laku daripada Xbox Series X.
Pada 2020, Harding-Rolls memperkirakan, PlayStation 5 akan terjual sebanyak 4,6 juta unit. Sementara penjualan Xbox Series X hanya akan mencapai 3,3 juta unit. Empat tahun kemudian, dia memprediksi, total penjualan PlayStation 5 akan jauh lebih banyak dari Xbox Series X. Pada 2024, Sony diperkirakan akan menjual 66 juta unit PlayStation 5 sementara Microsoft akan menjual sekitar 37 juta unit Xbox Series X.
To coincide with the #PS5 event later we published a free report on the next-gen console market, the competitive positioning differences between Sony and Microsoft, and how both companies are targeting market growth

Check it here>>>>https://t.co/s2vZGMIcs8pic.twitter.com/YJK7T9l3Tx

— Piers Harding-Rolls (@PiersHR) June 11, 2020
Harding-Rolls mengatakan, kali ini, Microsoft memang lebih siap untuk bersaing dengan Sony jika dibandingkan ketika mereka meluncurkan Xbox One untuk menyaingi PlayStation 4. Salah satu alasannya, Microsoft diperkirakan akan menjual Xbox Series X dengan harga yang sama dengan PlayStation 5. Memang, sebelum ini, Microsoft menjelaskan strategi mereka untuk merilis konsol baru di tengah pandemi. Selain itu, Microsoft juga akan meluncurkan game Halo baru bersamaan dengan peluncuran Xbox Series X. Mereka juga telah menanamkan investasi besar untuk mengembangkan game studio sendiri.
Sayangnya, Harding-Rolls merasa, semua itu tidak cukup untuk membuat Xbox Series mengalahkan PlayStation 5 dalam hal total penjualan. Memang, saat ini, Sony mendominasi pasar konsol dengan PlayStation 4. Mereka juga telah menyiapkan lusinan game eksklusif untuk konsol baru mereka. Tak hanya itu, mereka memiliki fans PlayStation yang setia.
Namun, Harding-Rolls mengaku skeptik pasar konsol akan tumbuh. Dia menduga, total penjualan PlayStation 5 dan Xbox Series X hanya akan mencapai 103 juta unit, lebih rendah dari total penjualan PS4 dan Xbox One. Memang, dari generasi ke generasi, total penjualan konsol buatan Sony dan Microsoft menunjukkan penurunan. Sebagai perbandingan, total penjualan PlayStation 2 dan Xbox menembus 179 juta unit, sementara PlayStation 3 dan Xbox 360 mencapai 171 juta unit, dan PlayStatoin 4 serta Xbox One 157 juta unit per Maret 2020.
"Pasar konsol memang masih cukup besar dan masih akan tetap bertahan selama beberapa generasi konsol ke depan. Namun, dalam 10 tahun belakangan, terlihat bahwa pasar konsol tidak tumbuh meskipun Sony dan Microsoft berhasil meningkatkan penjualan konsol mereka dan cukup fokus dalam mendorong penjualan konsol dengan memasuki kawasan baru," kata Harding-Rolls, menurut laporan GamesIndustry.
Menurut laporan ComicBook, ada beberapa alasan mengapa pasar konsol game mengalami penurunan, seperti semakin populernya mobile gaming, keberadaan Nintendo Switch, dan meningkatnya ketertarikan untuk memainkan game di PC.
Sumber header: Wccftech
From Our Network