Esports Ecosystem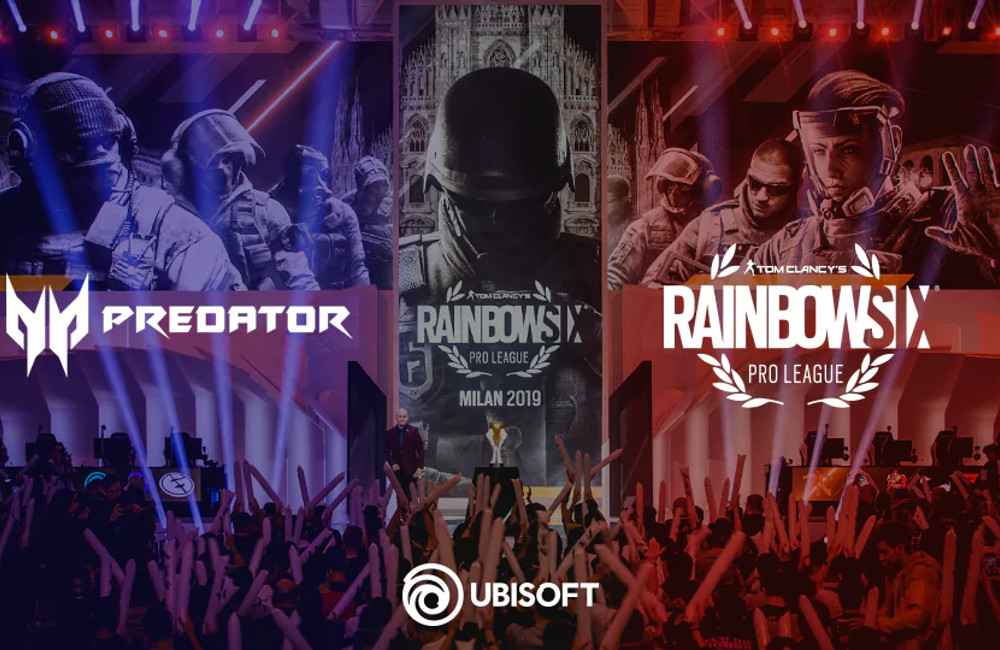 Hal baru di Season 10 mencakup perubahan sistem degradasi, perubahan jadwal match day, dan lain-lain.
Ada yang berbeda dalam Rainbow Six Pro League Season 10 dibandingkan musim-musim sebelumnya. Bila biasanya divisi utama liga profesional Rainbow Six: Siege ini identik dengan Lenovo Legion sebagai sponsornya, untuk musim depan rupanya Ubisoft menjalin kerja sama dengan perusahaan gaming hardware lain yaitu Acer Predator.
Acer Predator bergabung sebagai Official PC and Monitor Sponsor untuk Pro League Season 10 yang akan dimulai bulan Juni ini. Menurut pengumuman di situs resmi Acer, kerja sama ini adalah sponsorship paling ambisius yang pernah dilakukan Ubisoft untuk Rainbow Six Pro League dan Rainbow Six Major. Acer Predator menjadi partner di wilayah Amerika Utara, Eropa, Asia Pasifik, dan Amerika Latin selama setahun, dari Juni 2019 hingga November 2020.
Sebagai Official PC and Monitor Sponsor, Acer Predator akan menyediakan gaming hardware berperforma tinggi untuk para tim yang bertanding di Rainbow Six Pro League dan Six Major Raleigh yang diumumkan beberapa waktu lalu. Tidak hanya di pertandingan resmi, hardware yang meliputi PC desktop, laptop, serta monitor itu juga disediakan untuk pertandingan-pertandingan pemanasan. Para penggemar esports yang hadir di venue kompetisi pun diberi kesempatan mencoba konten-konten terbaru Rainbow Six: Siege lewat hardware serupa.
"Acer dan Ubisoft sama-sama memiliki komitmen kuat untuk mendukung fanbase serta tim-tim esports profesional dan kami tak sabar ingin menunjukkan wujud kerja sama ini sepenuhnya dalam event kami berikutnya," ujar Geoffroy Sardin, Senior Vice President of Sales and Marketing Ubisoft EMEA, "Berpartner dengan pakar esports dan teknologi yang demikian hebat memperkuat rasa percaya diri kami akan kesuksesan esports Tom Clancy's Rainbow Six, baik di masa sekarang maupun di masa depan, seiring (game ini) terus tumbuh dan menjadi dewasa."
Di luar kompetisi, kerja sama ini mencakup kegiatan co-branding dan co-promotion, kontes-kontes giveaway global, serta pengadaan tantangan khusus dalam Rainbow Six: Siege dengan imbalan berupa berbagai in-game item bertema Acer Predator. Acer Predator juga akan mempublikasikan konten-konten Rainbow Six: Siege di media sosial mereka, misalnya konten berita, sayembara, hingga highlight turnamen.
"Bergabung dengan Ubisoft menambahkan bab baru yang menarik dalam inisiatif Acer untuk mempromosikan dan mengembangkan esports di seluruh dunia," kata Vincent Lin, Associate Vice President of Product Marketing and Planning di Acer, "Seri Tom Clancy's Rainbow Six adalah seri legendaris dan kami gembira bisa membawa para pemain ke puncak kompetitif dengan PC dan monitor gaming berperforma Predator."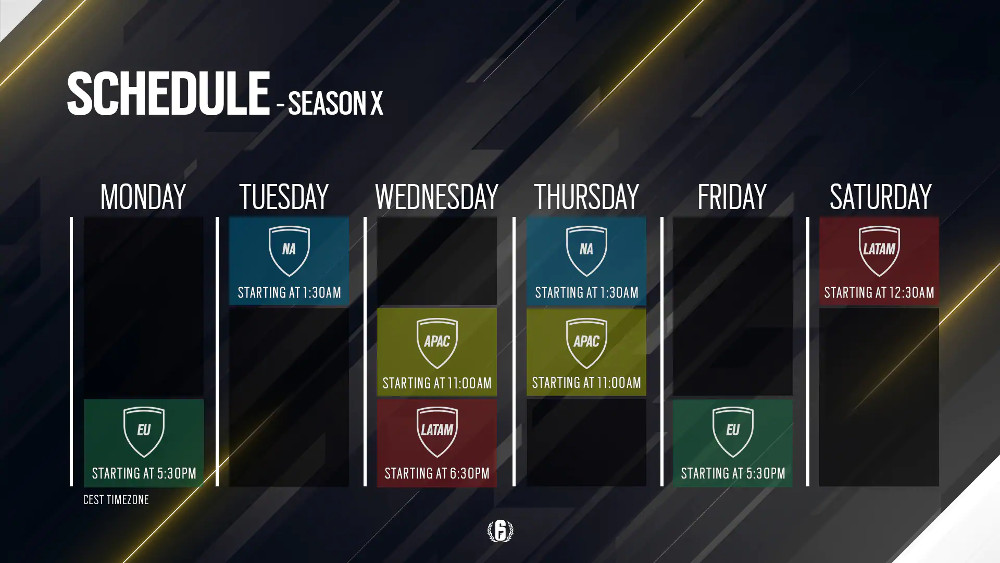 Masuknya sponsor baru juga berdampak pada teknis pelaksanaan Rainbow Six Pro League itu sendiri. Ubisoft telah mengumumkan perubahan lengkapnya dalam tautan berikut, tapi ada beberapa hal yang patut mendapat perhatian khusus, antara lain:
Perubahan jadwal pertandingan, dari 1 hari menjadi 2 hari tanding per minggu untuk setiap wilayah kompetisi (NA, EU, APAC, dan LATAM).
Perubahan map pool. Map Season 10 mencakup Bank, Clubhouse, Kafe, Consulate, Border, Coastline, dan Villa.
Perubahan sistem degradasi.Playoff untuk Top 4 Challenger League dihilangkan, diganti dengan pertandingan serupa Division Takedown dengan sistem best-of-3. Juara 1 Challenger League akan menantang peringkat 8 Pro League, sementara juara 2 Challenger League akan berhadapan dengan peringkat 7 Pro League.
Peningkatan prize pool, saat ini mencapai US$626.000 (sekitar Rp8,9 miliar).
Melihat perkembangan ini, tampaknya esports Rainbow Six: Siege masih terus tumbuh subur—meski bukan yang terbesar di dunia tapi ekosistemnya stabil dan sehat. Tim-tim esports ternama pun semakin banyak tertarik melebarkan sayap ke game ini, contohnya Team SoloMid yang baru masuk di Pro League Season 10. Bagaimana dengan Anda? Sudahkah Anda menjadi pemain Rainbow Six: Siege?
From Our Network