Esports Ecosystem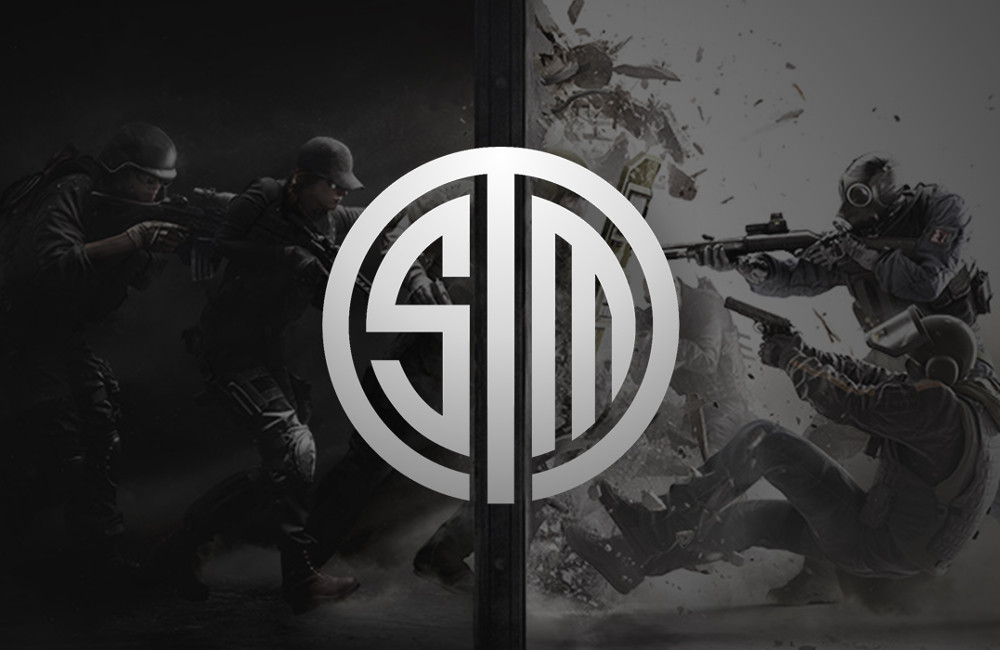 Apakah dengan bergabung ke tim besar akan membuat mereka bisa lebih berprestasi?
Dunia esports Rainbow Six: Siege semakin ramai saja dengan masuknya sebuah organisasi ternama, yaitu Team SoloMid (TSM). Tim yang satu ini memang sudah lama dikenal aktif di dunia shooter, termasuk judul-judul esports ternama seperti Counter-Strike: Global Offensive dan Fortnite. Masuknya Team SoloMid ke Rainbow Six: Siege bisa dibilang merupakan perkembangan yang natural.
Roster pertama Team SoloMid untuk Rainbow Six: Siege terdiri enam orang mantan pemain tim Excelerate Gaming yang melepaskan divisi Rainbow Six pada tanggal 22 Mei lalu. Mereka adalah:
Matthew "Achieved" Solomon
Khalil "b1ologic" Pleas
Jason "Beaulo" Doty
Tommy "Krusher" Samuel
Bryan "Merc" Wrzek
Owen "Pojoman" Mitura (pelatih)
Excelerate Gaming dulunya merupakan pemenang Rainbow Six: Siege Challenger League Season 8, sehingga mereka berhak maju sebagai salah satu partisipan Pro League Season 9 yang merupakan divisi utama. Kemudian di bulan April kemarin, Excelerate Gaming mengakhiri musim dengan posisi peringkat 6, artinya mereka tidak terdegradasi dan akan bermain lagi di Pro League Season 10 mulai tanggal 17 Juni 2019.
We're excited to announce that #TSM has officially entered the Rainbow Six Pro League!#TSMR6@TSM_Achieved / @TSM_Beaulo / @TSM_Pojoman@TSM_Merc / @TSM_Krusher / @TSM_b1ologic

Read More: https://t.co/p5NflPnh33pic.twitter.com/jmDGDSA6wn

— TSM (@TSM) June 16, 2019
"Sungguh sebuah mimpi yang jadi kenyataan bisa bergabung dengan TSM. Kami telah menonton TSM bermain di berbagai game selama beberapa tahun terakhir, dan tidak pernah berpikir suatu hari kami akan jadi bagian dari mereka. Ini merupakan tujuan kami semua—berjuang di Challenger dan berhasil masuk ke Pro League. Kami tak sabar menyambut season mendatang dengan roster ini, dan kami bersyukur akan kesempatan untuk menjadi bagian dari tim dan organisasi ini." Demikian pernyataan tim TSM Rainbow Six dalam situs resminya.
Divisi Rainbow Six bukan satu-satunya divisi di Excelerate Gaming yang telah resmi dibubarkan. Tim ini juga telah melepaskan divisi Call of Duty mereka, serta menjual slot franchise mereka di Call of Duty World League ke tim Elevate. Saat ini Excelerate Gaming menjadi tim esports yang hanya berkompetisi di cabang PlayerUnknown's Battlegrounds (PUBG) saja.
We at Excelerate are officially announcing the departure of our Rainbow 6 team, we would like to thank them for all of the great times we've had together, and would like to wish them luck in their future endeavors!#JustExcelpic.twitter.com/pXH8BGeql1

— Excelerate Gaming (@ExcelerateGG) May 21, 2019
Sementara itu bagi Team SoloMid, akuisisi roster Rainbow Six: Siege ini merupakan langkah yang bagus karena Excelerate Gaming telah terbukti memiliki performa yang meyakinkan baik di Challenger maupun di Pro League. Team SoloMid juga dikenal gencar mengorbitkan influencer/streamer, dan di antara keenam anggota divisi Rainbow Six: Siege ini kesemuanya telah memiliki channel sendiri di Twitch. Salah satu pemain yaitu Beaulo bahkan merupakan streamer terkenal yang sudah mempunyai lebih dari 300.000 follower.
Apakah dengan bergabungnya roster baru ini ke Team SoloMid akan membuat mereka lebih berprestasi lagi? Kita tunggu saja aksi mereka di Pro League nanti.
Sumber: Team SoloMid, Dot Esports