Esports Ecosystem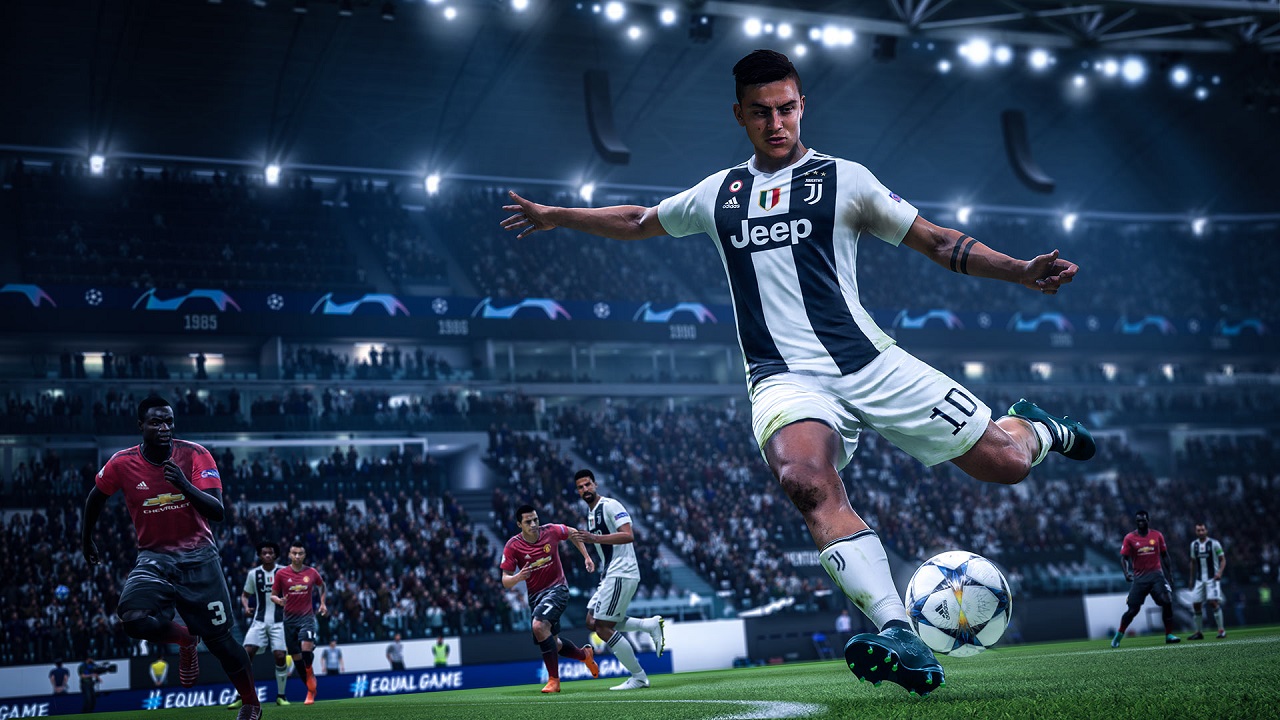 Fortnite masuk dalam kategori game gratis sementara FIFA 19 game premium
Sepanjang 2019, Fortnite berhasil mendapatkan total pendapatan sebesar US$1,8 miliar, menurut data dari Superdata, yang dimiliki oleh Nielsen. Total pendapatan Fortnite turun 25 persen dari US$2,4 miliar pada 2018. Meskipun begitu, Fortnite masih menjadi game free-to-play (FTP) dengan pendapatan terbesar sepanjang 2019. Faktanya, 2019 menjadi tahun kedua Fortnite menjadi game dengan pendapatan terbesar.
Dengan pendapatan US$1,6 miliar, Dungeon Fighter Online dan Honour of Kings menjadi dua game FTP dengan pendapatan terbesar setelah Fortnite, disusul oleh League of Legends dan Candy Crush, yang memiliki pendapatan US$1,6 miliar dan Pokémon Go dan Crossfire, yang masing-masing berhasil mendapatkan US$1,4 miliar. Menariknya, meskipun Fortnite menjadi game gratis berpendapatan terbesar, jumlah pemain League of Legends masih lebih banyak. Salah satu alasan mengapa Fortnite sukses mendorong pemainnya untuk terus membeli item berkat promosi dan kerja sama yang dilakukan oleh Epic Games, misalnya dengan Star Wars, Avengers, dan Stranger Things. Game FTP merepresentasikan 80 persen dari total pasar game digital.
Sementara itu, sepanjang 2019, spending para pemain game digital mencapai US$120,1 miliar, naik 3 persen jika dibandingkan dengan tahun 2018. Mobile gamer masih memberikan kontribusi terbesar dengan spending sebesar US$64,4 miliar. Sementara total spending PC gamer mencapai US$29,6 miliar dan pemain konsol US$15,4 miliar. Dari segi media interaktif, Gaming Video Content (GVC) memberikan kontribusi US$6,5 miliar dan mixed reality US$6,3 miliar pada total spending.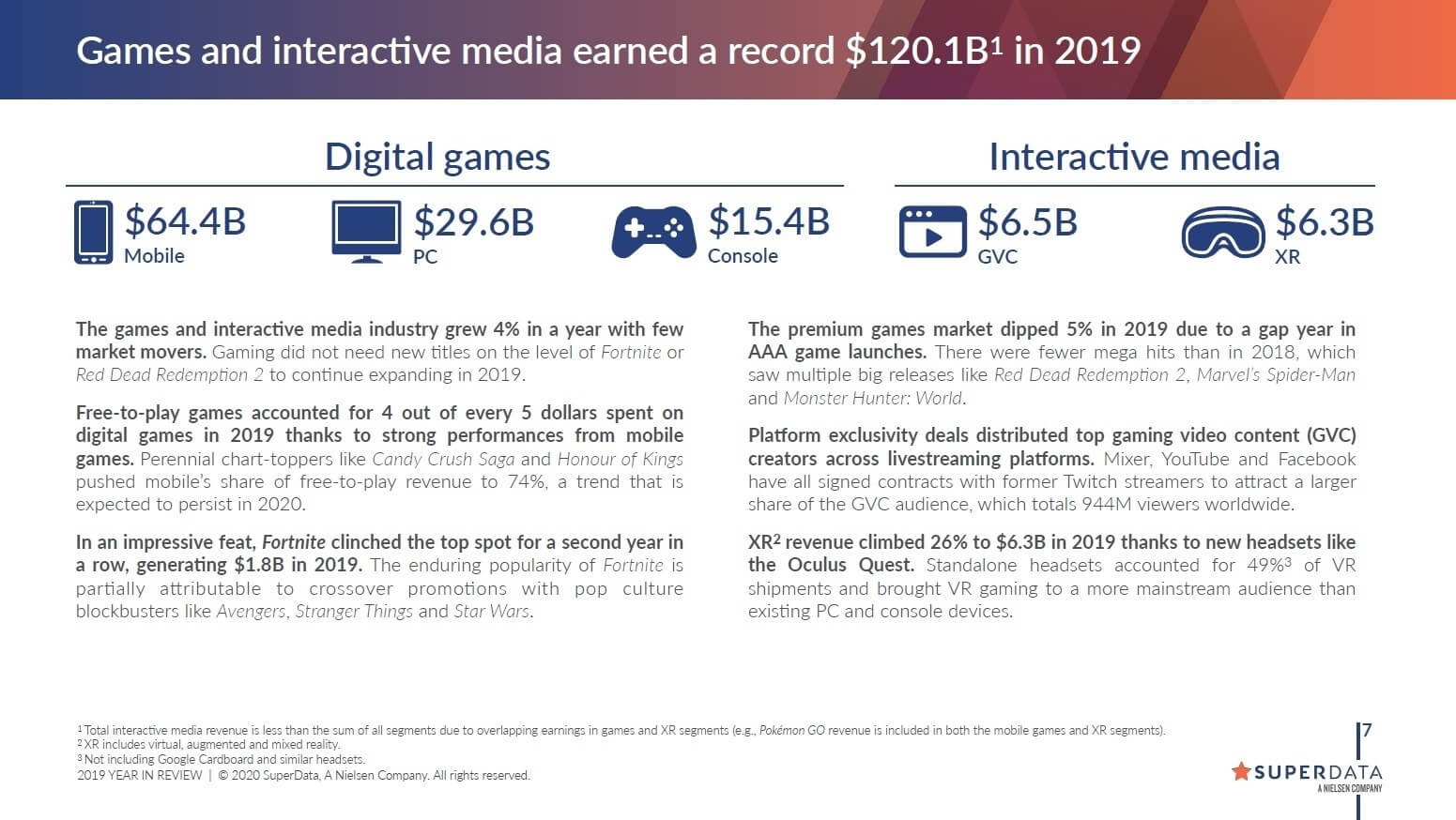 Pendapatan dari game premium pada 2019 mencapai US$18,9 miliar, turun 5 persen jika dibandingkan dengan tahun 2018. Menurut TechSpot, alasannya adalah karena jumlah game AAA yang diluncurkan sepanjang 2019 lebih sedikit. Meskipun begitu, pendapatan game premium diperkirakan akan naik pada 2020 menjadi US$19,8 miliar karena peluncuran game Cyberpunk 2077 dan The Last of Us Part II. Keduanya memang memiliki hype yang tinggi dan dinanti-nanti oleh para gamer. Selain itu, peluncuran konsol generasi baru, PlayStation 5 dan Xbox Series X, juga diperkirakan akan mendorong pendapatan game premium.
Selama 2019, FIFA 19 menjadi game premium dengan pendapatan terbesar. Total pendapatan game sepak bola itu mencapai US$786 juta. Call of Duty: Modern Warfacer duduk di posisi kedua dengan total pendapatan US$645 juta.
From Our Network