This time we will discuss the ideal age for those who want a career as a pro player or other role in the esports industry.
I can honestly say from the beginning of this article that I really don't like the definite answers to these kinds of questions, because usually, this type of question is related to the realm marriage.
However, I firmly believe that there are no stupid questions (only ignorant and oversimplified answers) so these questions are perfectly legitimate. Plus, this article might help to answer those who are confused about when is the right time to start getting into esports.
In this article, I will also divide it into two parts. The reason is, having a career in esports can be divided into 2 major aspects: being an esports athlete or having a career as a professional in esports industry (such as being a manager, graphic designer, journalist, video editor, league ops, event organizer, etc.).
As always, I have to say that this article is my opinion based on my own experience and observations. So, as a form of justification, playing games has been my main hobby since my 4th-grade elementary school until now and I have been involved in the gaming industry as a full-time journalist since I graduated from college in 2008. The gaming philosophy has even become my life philosophy until today.
So without further ado, let's discuss together the right age to get into esports.
The ideal age to become a pro player in esports
Considering that the answer is more complex than being other workers in the esports industry, we will discuss the age of being a pro player in esports first.
In fact, experience is the biggest determinant of our skills – whatever they may be – including our gaming skills. If we look at expertise from other domains, we will see many experts have been learning since they were a child.
From the realm of music, the world-class legendary bassist, Victor Wooten, started learning music even at a very young age. You can see the story in the video below.
Echa Soemantri, one of the best Indonesian drummers (in my opinion), also has started learning to play the drums since he was a child. I am sure you can also mention a story that is not much different from other musicians whose abilities are far above the average of other professional musicians.
The realm of sports? We often find similar stories. According to a report from The Economist, China even recruits certain children to be included in the training of Olympic athletes from an early age.
Can the same thing be applied to gaming skills? For example, giving as much game time as possible to children who are still in elementary school. It's possible, of course. Although, it's not ideal.
First, when compared to music and sports, the games probably won't last that long. Think of it this way. If you have been practising playing guitar or badminton since the age of 5-7, for example, chances are guitar and badminton will still exist even when you turn 40.
However, I can't say the same for specific games. Dota 2 for example. Several years ago, its esports scene was the most popular in Indonesia. What about now? It could be the case with MLBB, PUBG M, and Free Fire. Currently, the three of them still dominate the esports ecosystem in Indonesia. What about 20 years later? Will Mobile Legends survive with its esports ecosystem? Will PUBG M or Free Fire retain their popularity in 20 years?
The gaming industry will survive until my child becomes a grandparent. However, it is not certain that the same game title will last that long. Whereas when we talk about the ability to play at a professional level it is very specific. This means that if you are good at playing badminton, you will not automatically be good at playing tennis or table tennis – even though they look similar.
Top-class musicians are actually almost always guaranteed to be able to play more than one musical instrument, but only one instrument is their mainstay.
For example, Michael Jordan is inarguably the most legendary basketball player of all time. However, when he switched to golf, he still couldn't reach the same level as Tiger Woods. Likewise with Victor Wooten. Most likely, he can also play the drums or piano but not at the level of his skills when playing bass.
It's also the case with our gaming skills. I know there are players like Ryan "supernayr" Prakasha or Rivaldi "R7" Fatah who are good at more than 1 game. However, in fact, most Dota 2 players from Indonesia are not that easy to move to MOBA on mobile. No other pro player can cross genres (MOBA, FPS, Battle Royale) like supernayr.
That's the reason why it's not ideal to practice in one game since childhood. Because the game industry is more dynamic and the adaptability of our abilities is not that high.
On the other hand, I'm not prohibiting serious training in one game since childhood or adolescence. In my opinion, serious practice to play games also has a positive value as long as the time management is good.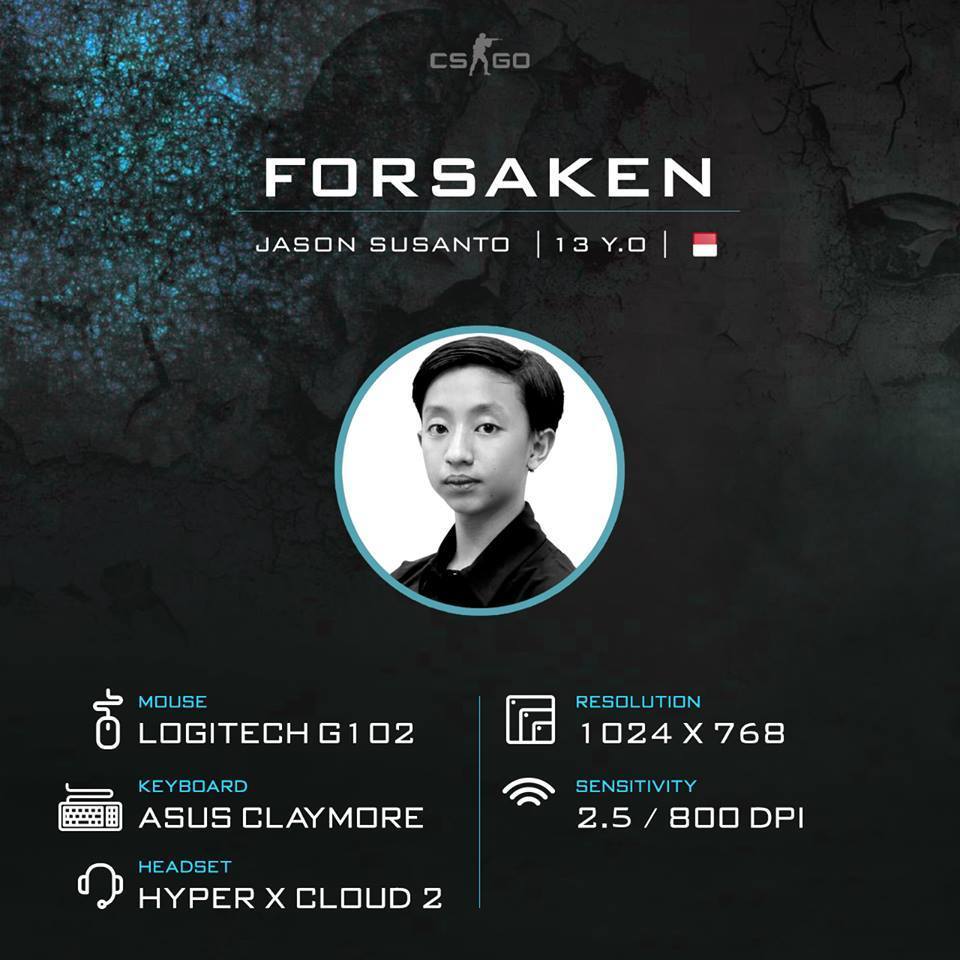 For me, time allocation is more important than the age question. Talking about time allocation, there are stories from 2 pro players that make sense to consider. The story comes from Baskoro "roseau" Dwi Putra and Jason "f0rsaken" Susanto. Both of them are from the CS: GO Indonesia scene, which used to be quite large but slowly dying.
Roseau, when he was playing for NXL, told me that he got his bachelor degree and international esports title in the same year. Meanwhile, Jason was 13 years old when he played for Aerowolf. He admitted that he was allowed to play for his team (by his parents) if his school grades didn't fall apart.
Those stories make more sense to me. Because they don't sacrifice all their time to practice especially considering the current condition of the CS: GO esports scene in Indonesia.
Again, in my opinion, age is not a relevant consideration to get into esports as a pro player – unless maybe you are too old. More relevant considerations, are you able to manage your time and priorities allocation or is there someone else (such as your parents) who can do it for you?
Why? Because the Indonesian esports scene is still very dynamic. I also see a lot of former Indonesian pro players who can't move on when the ecosystem is barren. In my opinion, the ideal story of a former esports player comes from Ariyanto "Lakuci" Sony. In DotA, he's the best player from Indonesia. However, after he hung the mouse, he is successful in his business.
I know it's easier said than done. But at least, in my opinion, every pro player (or anyone who wants to be) should have a long-term post-retirement plan.
Again, I'm not suggesting anyone stop playing games since childhood. To this day, I am still playing games until morning. I also love to see my kid playing Minecraft every day. However, it doesn't make any sense to sacrifice everything to practice and make gaming your only life skill.
The ideal age for a career in the esports industry
For me, the answer to this question is much easier to present.
There are several reasons why this question is easier to answer. First, you can't just rely on your passion for gaming if you want to be successful in esports or gaming industry.
Your passion is still valuable but you still need the required skills for your main job. For example, no matter how passionate you are, you are not suitable to be a graphic designer in the esports industry if you can't crop hair in Photoshop.
You also need the required skills to be a writer or journalist in games or esports. If you don't truly comprehend the concept of language units such as letters, words, sentences, and also paragraphs, for me, you are not suitable to be a writer or journalist in this industry.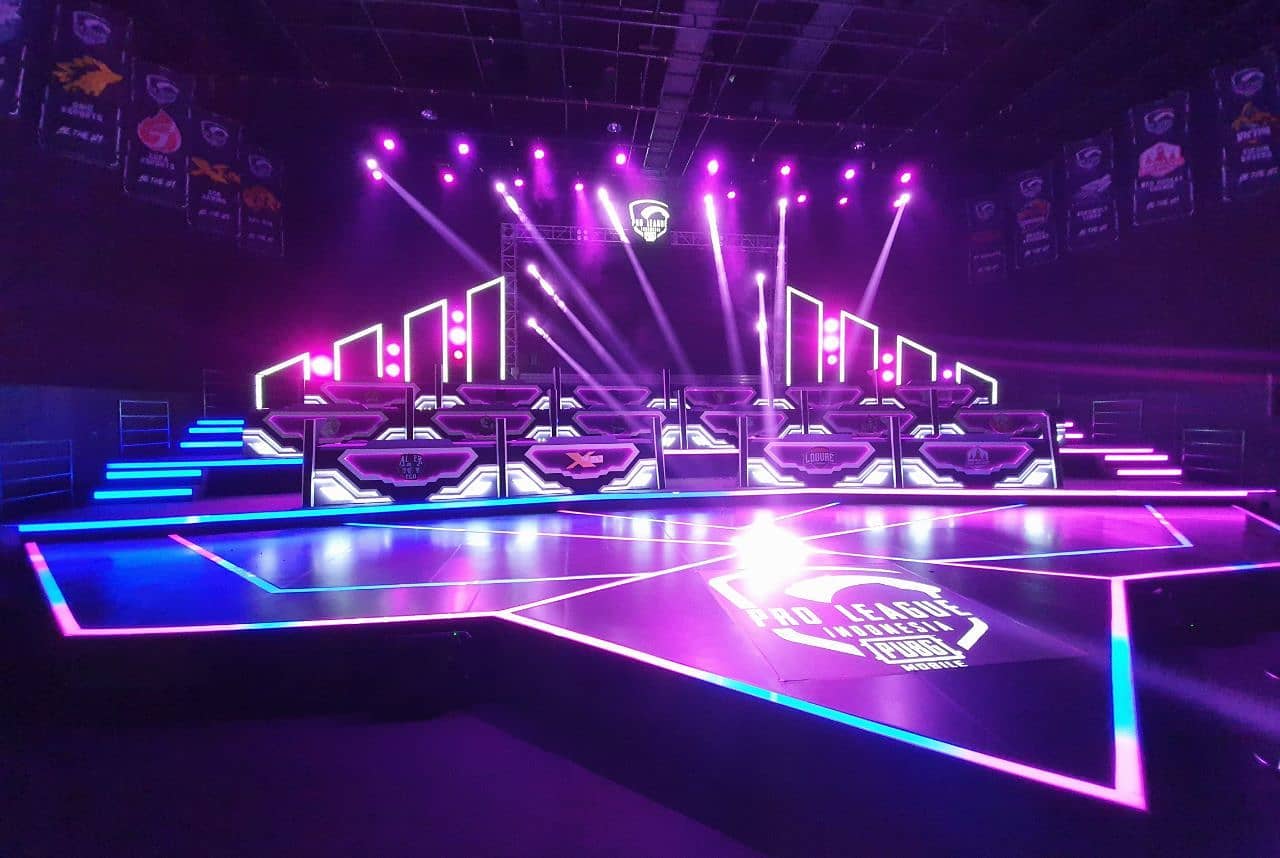 Other jobs in esports also have its requirements. You have to understand broadcasting, organizing events, or all kinds of fundamentals if you want to be a decent esports event organizer.
Second, cognitive capabilities are more important for the industry — unlike being a pro player who needs to emphasize their physical abilities (muscles memory and high reflexes). Cognitive abilities can be adapted to other industries. For example, like the graphic designer earlier, your capability to crop hair in Photoshop will still be useful in other industries outside of esports.
At least, that cognitive abilities of professional workers are easier to adapt to other industries – if the esports industry in Indonesia collapses, so you can find works anywhere else.
For that reason, honing your cognitive skills can actually be done as early as possible. For example, I have been interested in writing and language since elementary school until today. Another example, for those who are interested in photography, video, or graphic design, understanding composition, colour, perspective, and all kinds of things, in my opinion, can be learned since our childhood.
However, if you are still in school (or college), you should not abandon that too. Only because of your obligation to your parents.
Closing
Finally, I do believe that being a professional in this esports industry is better for the long term, compared to be an esports player.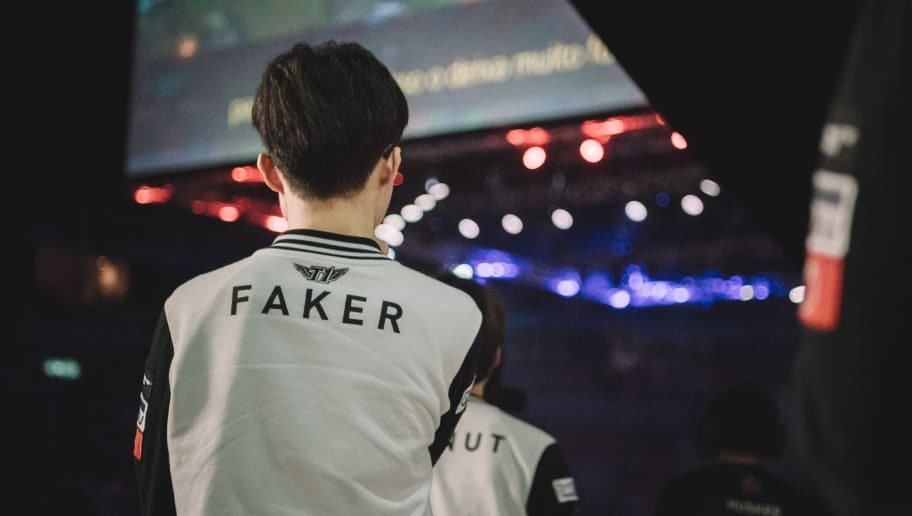 Being a pro player requires a combination of your cognitive ability to understand the game with your physical abilities (muscle memory, reflexes, eye and hand coordination, etc.). No matter how good you calculate DPS or other calculations, it will be useless for a pro player if you can't react as quickly as possible during battle. That physical ability is not easy to be adapted to other games. If you're good playing drums, it doesn't mean you will be decent playing guitar.
Because of that, if we go back to our main question, the answer could be very different. So, what is the right age to get into esports?
If you want to become a pro player, in my opinion, there is no ideal age until you prepare a backup plan after retiring. Unless if you really don't care about your life after retirement.
On the other hand, if you want to be a professional in the esports industry, you could start as early as possible — as long as you still have to carry out obligations towards your parents who have worked hard to raise you…
Feat Image via: DotEsports