Esports Ecosystem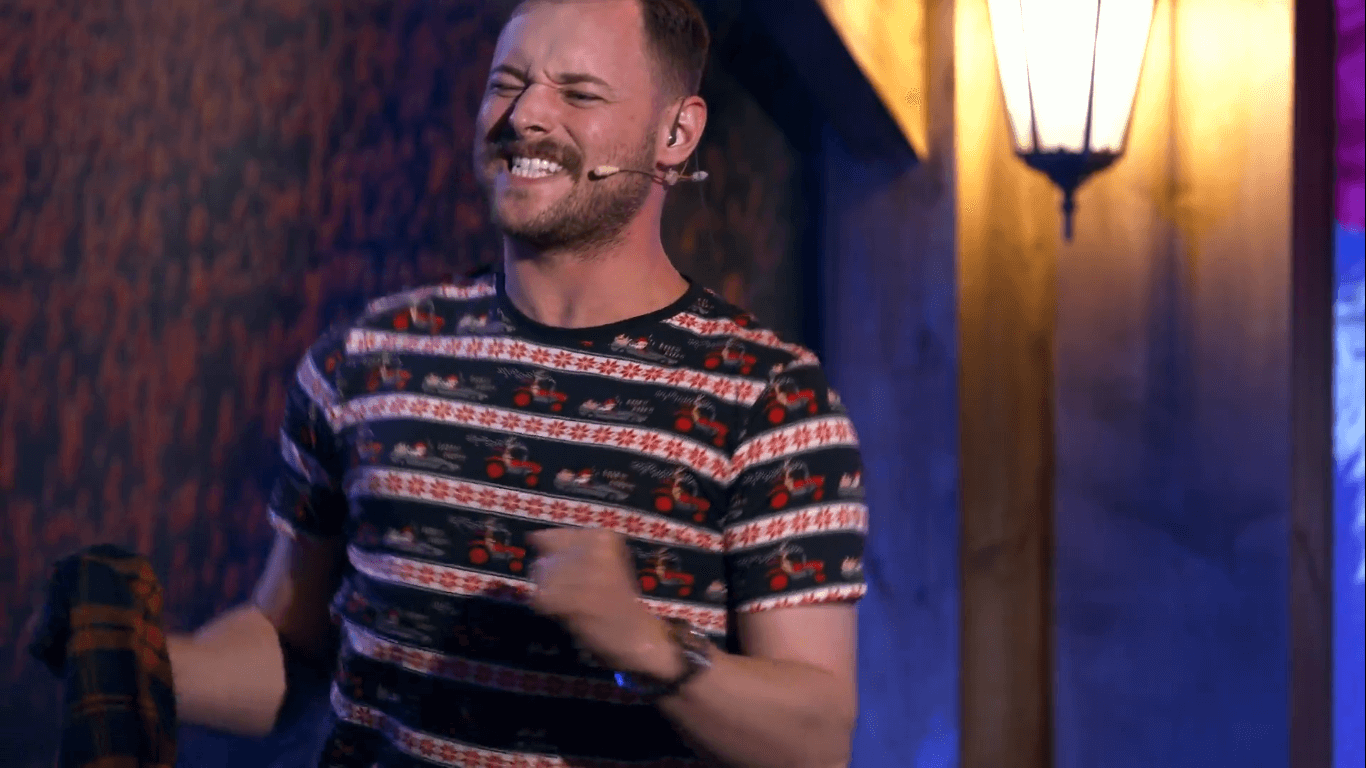 Ternyata tidak memerlukan tim-tim besar untuk meramaikan sebuah acara
Mungkin, bagi beberapa orang, menonton turnamen esports adalah menonton pertandingan antar tim-tim papan atas ataupun tim jagoan. Tetapi, sebuah turnamen esports tidak hanya sekadar menyuguhkan pertandingan. Perhatikan juga nilai-nilai yang berusaha ditunjukkan oleh penyelenggaranya. Yang saya maksud di sini adalah production value yang dimiliki oleh setiap turnamen. Di beberapa The International lalu, Valve memperkenalkan teknologi Augmented Reality ketika berlangsungnya tahap pick and ban. Atau Epicenter yang mempertontonkan kemegahan seni pencahayaan panggung yang menyerupai Roshan dan Black Hole.
Untuk Bukovel Minor, berkaitan dengan memes dan hal-hal lucu yang beredar di komunitas Dota 2, mereka benar-benar membawa suguhan ini ke jenjang yang lebih tinggi. Walaupun banyak yang mengeluhkan keterlambatan jadwal turnamen, tidak sedikit juga yang memuji production value dari event tersebut. Dengan raihan 233.000 peak viewers, Bukovel Minor merupakan Minor Dota 2 paling sukses dalam hal viewership. 
Memberikan lebih dari sebuah pertandingan Dota 2
WePlay! Bukovel Minor dapat memberikan momen-momen yang tidak terlupakan dan sangat menghibur. Bagaimana cara Bukovel mewujudkan hal tersebut? Melihat mayoritas penontonnya adalah kalangan anak muda, penyelenggara Bukovel Minor memasukan konten yang berhubungan dengan candaan anak muda. Dengan begitu, pembawaan acara ini terlihat santai. Termasuk para host dan para caster juga sepertinya sangat lepas untuk membawakan acara.
Konten video di atas ditayangkan di sela-sela waktu break Bukovel Minor yang memperlihatkan para caster dan host menari dengan lagu berjudul Run Away dari SunStroke Project & Olia Tira. Lagu tersebut dikenal oleh banyak orang karena banyak yang menggunakan lagu tersebut pada konten meme. 
Masih berkaitan dengan meme, silahkan Anda tonton video yang dibuat oleh tim produksi Bukovel Minor di bawah. Anda berkesempatan melihat Faceless Void melakukan twerking.
Twerking Void 😍#BukovelMinor#bukovelminor2020pic.twitter.com/9xuKKgzFtJ

— WePlay! Esports (@WePlayEsport) January 12, 2020
Jadwal yang terlambat memang menyebalkan, bahkan Bukovel Minor terlambat hampir dua jam dalam memulai pertandingan. Bagaimana Bukovel Minor meredakan amarah para penonton? Dengan memperlihatkan posisi bus yang sedang ditumpangi oleh Nigma secara langsung. Nigma yang terlambat datang untuk melawan Geek Fam di semifinal diikuti bus nya oleh drone berkamera. Sehingga para penonton bisa melihat sudah sampai mana Nigma dan berapa lama lagi mereka akan sampai.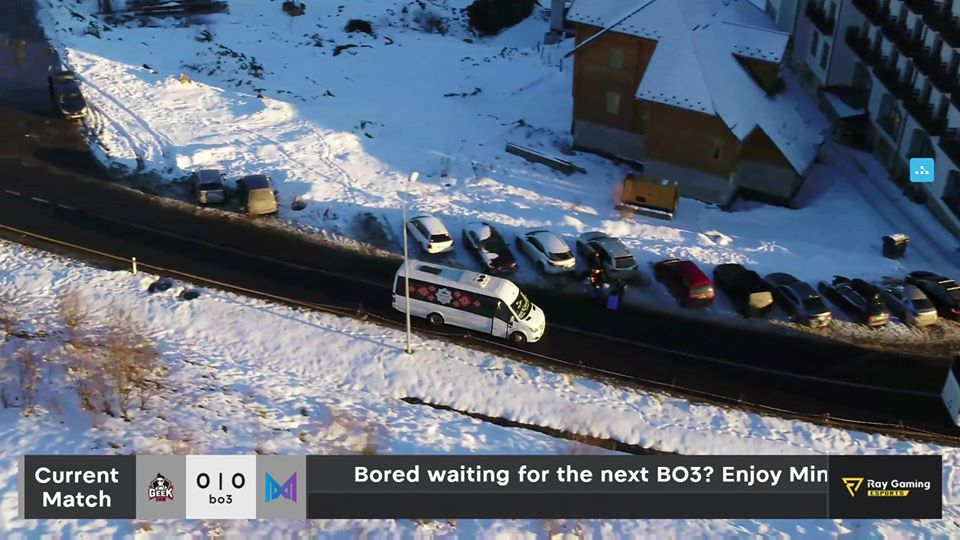 Menyesuaikan tema acara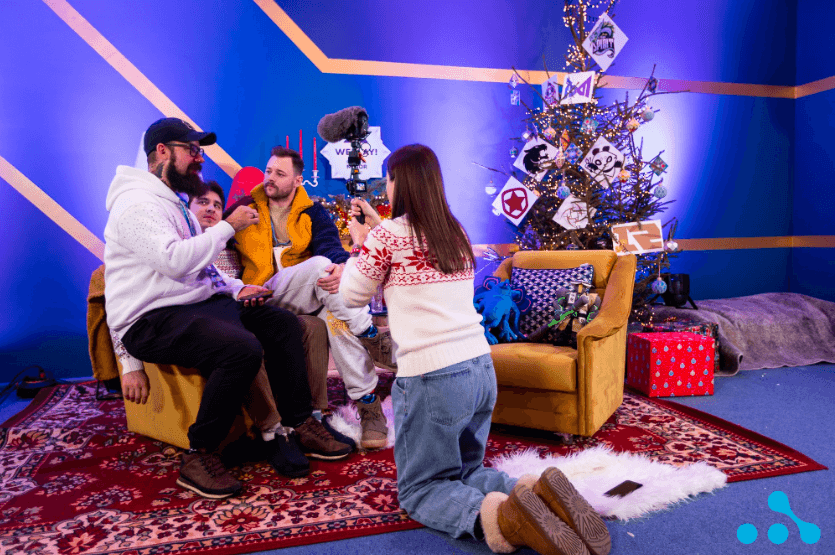 Berjalannya acara WePlay! Bukovel Minor bertepatan dengan liburan Natal dan tahun baru. Mereka berusaha memanfaatkan momen tersebut dan memasukan tema ini ke dalam setiap aspek dari turnamen mereka. Yang pertama kali saya lihat adalah, caster dan host yang tidak memakai pakaian formal seperti jas atau kemeja melainkan sweater berpola musim dingin atau biasa disebut ugly sweater. Bahkan pemilihan lokasi pun sangat disesuaikan dengan tema liburan ini. Lokasi Bukovel Minor yang berada di area ski resort, benar-benar sukses menghidupkan suasana liburan sesuai tema yang dipilih. Dekorasi studio dan tempat acara pun menyerupai sebuah rumah yang berada di iklim bersalju dan sedang merayakan liburan Natal.
Memang gaya santai yang digunakan oleh Bukovel Minor tidak akan bisa digunakan oleh semua turnamen. Ada turnamen yang mengharuskan gaya yang profesional atau setiap turnamen memiliki gaya masing-masing untuk dijalankan. Tetapi yang bisa saya ambil kesimpulannya di sini adalah, turnamen bukan hanya pertandingannya yang menghibur tetapi production value yang dikerjakan oleh orang di belakang layar juga dapat membuat momen turnamen tersebut tidak terlupakan.
From Our Network