What do you need before applying to an esports company?
In the past, being a professional player meant that you would only get income from the tournament prizes you won. Now, that is no longer the case. Just like corporate slaves, professional gamers also get a monthly salary. The salaries of Mobile Legends Professional League Indonesia players even exceed the Jakarta Regional Minimum Wage. If you are interested in becoming a professional player, there are a number of things you can do to attract well-known esports organizations.
However, esports has become trillions of rupiah worth of industry. Jobs in this industry are not limited to being a professional player. There are various other jobs you can do if you want to enter the esports industry, such as becoming a caster, joining an esports tournament organizer, or esports media. What do you need before applying to an esports company?
Oh yeah, before that, we've also written about the ideal age to get into esports – either as a pro player or other worker.
Need to have a diploma?
"You don't need to have a degree in esports," said Adam Baugh, Marketing & Community Specialist, Andbox in a webinar held by the General Assembly on Friday, July 10, 2020. "But, do you need a bachelor's degree? It depends. Based on my experience, having a bachelor's degree is indeed useful, but the most important thing is that you have experiences in the field of esports." He explained. You can show off the abilities you have in your portfolio.
Meanwhile, according to Irliansyah Wijanarko, Chief Growth Officer, RevivaLTV, whether or not a diploma is needed depends on the position you are applying for. "For positions in front of the screen, such as pro players, live streamers, influencers, hosts, and so on, of course, you don't need a diploma. What needed are skills related to their fields, such as public speaking, acting, entertaining, and others," He said when contacted by Hybrid via short message. "However, for the position behind the scenes, especially management, our industry has advanced. Two or three years ago, maybe you could join in the management field on the basis of helping friends or having a passion for esports and eager to learn. Now, the requirements are getting higher."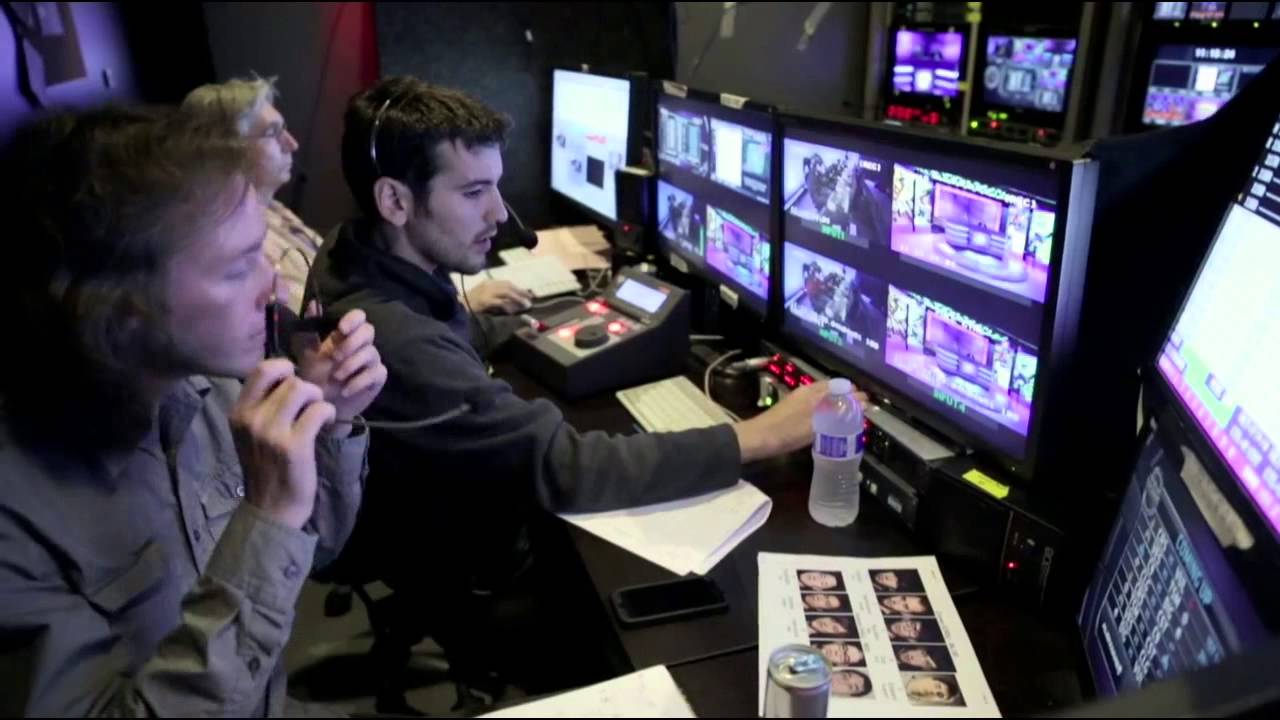 Gisma "Melondoto" Priayudha has the same opinion. "When I first started, there wasn't any requirement related to an educational degree. It came from passion then become a business. For now, at least S1 or D3," He said. "The majors taken can be various, ranging from design, management, communication, to business. You see, in the future, if there are esports activists who have such educations, it also will be good for esports itself. "
Meanwhile, according to Reza Ramadhan, Head of Broadcast and Content, Moonton Indonesia, a diploma is still important when you are applying for a job at an esports company. "Because there are still many companies that make a bachelor's degree as one of the requirements for hiring," He admitted. "However, there are also some companies that really care about a diploma. Just yeah, it depends. For me, the diploma is important, especially if you want your career to continue to rise. One day, surely a diploma will definitely become a requirement."
Portfolios and Social Media
Regarding portfolios, Irli, Melon, and Reza have the same opinion: portfolios are important. They also explained, the type of portfolio you need before applying for a job in the world of esports depends on the type of job you are applying for.
"There are various kinds of portfolios, it can be from handling esports events or you can also write about esports," said Reza. "Again, it really depends on what fields are you interested in because there are a lot of jobs in esports. There are media, event organizers or publishers. As long as you are good in that specific scope, one day someone will notice and your value will increase."
In line with Reza, Irli explained that a portfolio can be proof that a person can do a task well. "For example, someone who applies as a content creator, but their social media is not updated and there is no portfolio in making videos or making scenarios, how can we be sure that they can handle their job well?" Said Irli.
"It's 2020. Everyone, regardless of what job he is applying for, will definitely need a portfolio," said Irli. He takes streamers as examples. The skill of a streamer is usually seen from the number of views and comments on the video. Not only that, but people also pay attention to the content it uploads or the way the streamer "sells" their brand.
"In the highlight of this Instagram video, I try to teach how to sell," said Irli. "Is the content perfect? Nope. However, simple content like that can show someone's characteristics. The way he speaks. Does he use colourful fonts? Does he understand what he is describing? Can he give a brief, concise, and clear explanation?"
Just like a streamer, a shoutcaster can also make videos as a portfolio. "The caster portfolio now is simple: the important thing is to have a YouTube channel and casting some events," said Melon. "Several things that are assessed are the voice, manner, and the entertainment offered." He revealed that social media can also be a portfolio for a caster. "For example, if he has a lot of video viewers, but his presence in social media is passive, it can be dangerous for casters."
Melon explained that building a fan base on social media can help a caster develop his career. For example, when someone is asked to be a caster, he or she can also offer social media services for an extra fee. Not only that, but it is also possible that a company wants its brand to be endorsed through the caster's social media. To build followers on social media, Melon revealed, a caster could take advantage of the crowd at the events he participated in.
Unfortunately, social media does not always have a positive impact. If you're not careful, you can actually make some companies lose their interests. According to Irli, there are five things that companies pay attention to from the applicant's social media, namely the applicant's reaction to an event, lifestyle, views on religion/politics/racial issues, interaction with the audience, and whether the applicant's style matches the company.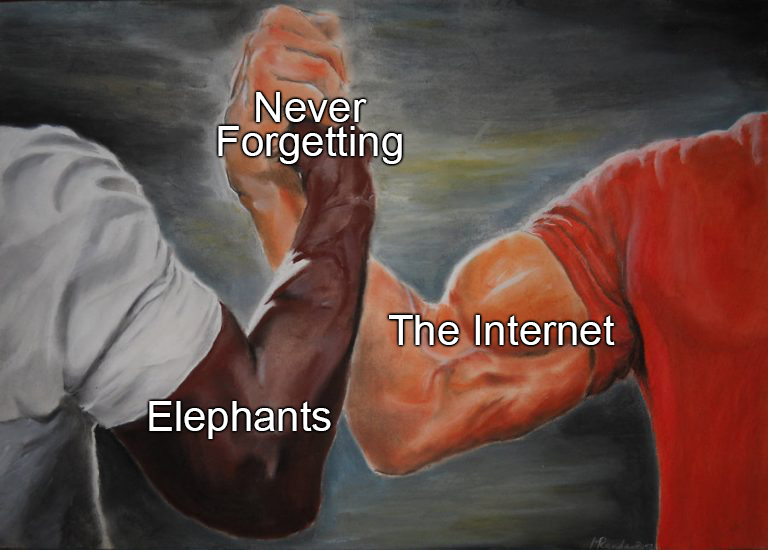 "In the end, if the recruiter can see these things on the applicant's social media, everyone can also see it, including companies, partners and audiences," said Irli. Like it or not, how a person represents himself on social media will be linked to the company where he works. So, don't be surprised if you see someone getting fired because they posted silly content on social media. For example, in June 2020, a professional player was banned from participating in the Capcom Pro Tour for life for making racist comments on Twitter.
Building Relationships
Just like any other industry, building relationships is also important in the esports industry. Adam advised not to be afraid of start talking with esports practitioners. "You also have to support the local esports scene," he said. He believes, taking an active role in local esports events will make it easier for you to meet and make connections with people who are in the field of esports.
Adam's words were shared by Sandra Chen, Digital Content Manager, Team Liquid. She shared her personal experience, how she started building connections by attending offline esports events. "After that, I can do digital networking," she said. She gave an example of how to build relationships online: if you take seminars or webinars related to esports, you can contact the resource person via social media.
Sandra encourages someone who is interested in working in the world of esports to do a little research before applying for a job. "You can also actively contact the companies you are interested in. The worst thing that could happen is that they don't answer," she said.
How to Look Unique?
In February 2020, the Hitmarker, an esports job site, issued a report stating that job vacancies in esports rose 87% throughout 2019 when compared to 2018. Along with the esports has become increasingly popular, more and more people are interested in getting into esports. Then, how can you stand out?
According to Sandra, creativity is one of the most important things that can be owned by someone who is already working in the industry or interested in getting into esports. "Many people in the esports ecosystem have the same idea, making them do the same thing," said Sandra. So, according to her, someone will stand out if he can come up with new, unique ideas. In addition, considering that the esports industry is still relatively young, there is no surefire method that is guaranteed to be successful. That way, the people who can come up with new, unique ideas will stand out.
When asked about the most sought-after characteristics of workers in the world of esports, Reza answered, "The most important thing is a strong desire to learn and to think. Esports is something new. So, you have to be willing to continue to learn because the industry continues to grow and there are many things that don't have benchmarks. So, there are still so many innovations to be explored." Meanwhile, to be successful in the world of esports, he suggested, "do good and good will come to you."
For Irli, one of the characteristics that people in this industry must have is curiosity. "Always craving for something new. Want to do something, want to learn, dares to experiment. Dare to take risks and be responsible for the decisions taken," he said. Esports workers also need various soft skills, such as leadership, communication, time management, and discipline. "Discipline is very important because many people still think that working in esports is like a dream job where you can just relax while playing games," he said.
For a caster or talent, one of the important characteristics that must be possessed is the ability to adapt. "Talent usually follows the market, what's trending, follow it," said Melon. "Next, have collaborations with talents or YouTubers or other celebrities. So, don't just stay idle and go nowhere. For example, try to be a caster for different games." He then gave an example when several casters from PC games switched to mobile games, such as Riantoro "Pasta" Yogi and Florian "Wolfy" George at PUBG Mobile, Frans Volva Riyando in Mobile Legends and Rere "Bredel" Bintoro in Point Blank and Mobile Legends.
Challenges and Stigma in the World of esports
If you want to work in the esports industry, of course, you should know about games. However, that doesn't mean you can play games all day long. Esports also has its own challenges. According to Reza, the biggest challenge working in esports is how fast the industry is developing.
"Prior to esports, I worked in the IT industry. The trait is the same, people who are slow will be left behind," he said. "In esports, we are required to be fast and precise in everything since the world is rapidly developing and competitive. So, you have to keep up to date with what's happening and never be lazy to learn."
Even though the esports industry is still relatively young, there is already a stigma around the people who work in it. One of them is that the jobs of people who work here are just playing games. "People think it's a piece of cake. Just create content, get money, hang out, play games, get money. In fact, we are working really hard," said Irli. He also shared that there are people who think lightly. "Some say, 'I have a passion, I want to work in esports.' It doesn't work that way."
However, Irli said, there is also a positive stigma about people working in esports. One of the positive stigmas is that people who are successful in the world of esports are considered "cooler" than people who are successful in other industries. "Why? Because the esports industry is still very new, "he said. That means people who work in this industry do "start from scratch".
Conclusion
Jobs in esports are not limited to professional players. There are a variety of other jobs you can take on, whether in front of the screen, such as a caster or streamer, or behind the scenes, such as videographer or being part of an event organizer. Unfortunately, working in the world of esports doesn't mean you just play games all day long. Just like when you work in other fields, you must meet some requirements set by the industry.
So, are you still interested in working in the world of esports?
Feat Image via: British Esports Association