Esports Ecosystem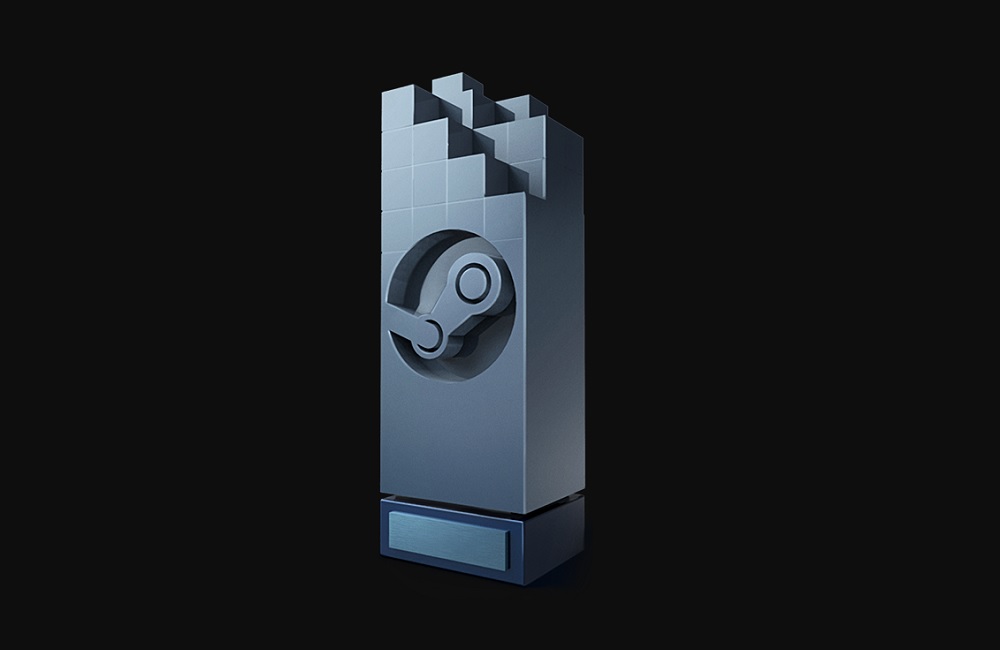 Kali ini, Valve memutuskan buat lebih menyederhanakan kategori Steam Awards.
Diperkenalkan Valve di tahun 2016, Steam Awards dilangsungkan dalam dua fase. Pertama, sang penyelenggara menentukan kategori penghargaan, lalu selanjutnya, memperkenankan pengguna Steam untuk melakukan pemilihan. Tapi berbeda dari event pemberian penghargaan lain, Steam Awards biasanya menyajikan kategori permainan yang unik dan tidak biasa.
Dan mendekati dimulainya ajang Winter Sale yang ditunggu-tunggu jutaan pelanggan Steam, Valve turut mengumumkan daftar nominasi Steam Awards tahun ini. Sesuai tradisi, game-game di sana bukan cuma meliputi judul di tahun 2018, tapi juga permainan-permainan populer yang dirilis beberapa tahun silam. Menariknya, kali ini Valve memutuskan buat lebih menyederhanakan kategori Steam Awards, jadi kita tidak lagi menemui titel-titel lucu seperti 'Whoooaaaaaaa, dude!' atau 'Mom's Spaghetti'.
Ini dia daftar finalisnya serta nominasi developer terbaik:
Game of the Year
PlayerUnknown's Battlegrounds
Monster Hunter: World
Kingdom Come: Deliverance
Hitman 2
Assassin's Creed Odyssey
VR Game of the Year
The Elder Scrolls V: Skyrim VR
VRChat
Beat Saber
Fallout 4 VR
SUPERHOT VR
Labor of Love
Dota 2
Grand Theft Auto V
No Man's Sky
Path of Exile
Stardew Valley
Best Environment
The Witcher 3: Wild Hunt
Subnautica
Shadow of the Tomb Raider
Far Cry 5
Dark Souls III
Better with Friends
Counter-Strike: Global Offensive
Tom Clancy's Rainbow Six Siege
Payday 2
Dead by Daylight
Overcooked! 2
Best Alternate History
Wolfenstein II: The New Colossus
Assassin's Creed Odyssey
Hearts of Iron IV
Sid Meier's Civilization VI
Fallout 4
Most Fun with a Machine
Euro Truck Simulator 2
Rocket League
NieR: Automata
Factorio
Space Engineers
Best Developer
CD Projekt Red
Ubisoft
Bethesda
Rockstar Games
Digital Extremes Ltd.
Square Enix
Capcom
Paradox Interactive
BANDAI NAMCO Entertainment
Klei
Gerbang pemilihan Steam Awards 2018 rencananya akan dibuka pada hari Kamis tanggal 20 Desember besok, bersamaan dengan dimulainya Steam Winter Sale. Setiap pengguna Steam dipersilakan berpartisipasi hingga kesempatan memilih ditutup pada tanggal 3 Januari 2019. Mereka yang mengikutinya juga akan mendapatkan trading card spesial. Setelah itu, pengumuman pemenang kabarnya akan dilangsungkan pada bulan Februari 2019.
Hal menarik yang mungkin Anda lihat di daftar ini adalah, ketika ada lima judul di masing-masing kategori game, nominasi developer terbaik diisi oleh sepuluh nama. Valve menjelaskan bahwa 'best developer' merupakan kategori bergengsi yang sangat diperebutkan. Karena alasan itu, mereka memperluas slotnya.
Via GameSpot.
From Our Network