Esports Ecosystem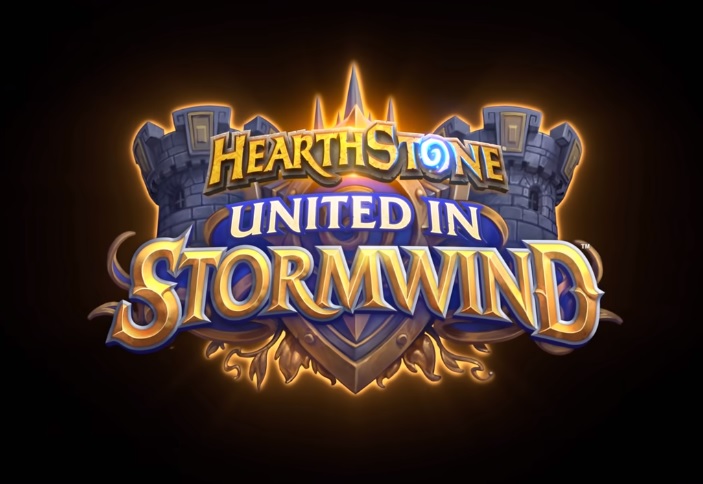 Semua kartu terbaru akhirnya diungkapkan di website tanpa livestream seperti biasanya.
Biasanya setiap mendekati tanggal perilisan ekspansi baru, Blizzard selalu mengadakan pengungkapan kartu (Card Reveal) selama kurang lebih dua pekan. Setelah itu Blizzard akan mengadakan event livestream untuk mengungkapkan sisa kartu lainnya.
Ekspansi United in Stormwind kehilangan satu euforia yang ditunggu-tunggu oleh penggemar. Card Reveal Livestream yang seharusnya diadakan di pekan ini semuanya dibatalkan dan akhirnya Blizzard langsung mengungkapkannya melalui website Playhearthstone untuk sisa kartu yang belum diungkapkan. Hal ini terjadi karena skandal Blizzard yang baru-baru ini terungkap dan menjadi kekacauan yang cukup besar di dalam internal Blizzard.
Hearthstone Lead Designer Dean "Iksar" Ayala memberikan tanggapan di Reddit mengenai permasalahan ini dan dampak untuk Hearthstone, yang dapat anda baca di tautan Twitter berikut ini.
A message from @IksarHS regarding the current situation and Team 5's approach: pic.twitter.com/EWLXNivHQA

— Julian Bischoff 💙 (@tharid) July 27, 2021
Iksar menyatakan bahwa "fokus kami saat ini saling mendukung satu sama lain dan merencanakan aksi untuk bagaimana kami bisa membuat pekerjaan kami menjadi tempat yang terbaik untuk semua orang. Satu hal yang gagal kami lakukan sebelumnya."
Iksar juga menambahkan jika "mengadakan selebrasi saat ini sulit dilakukan. Salah satu keraguan yang kami miliki dengan event card reveal adalah karena kami menghargai rekan kerja kami. Saat ini adalah waktu yang sangat penting untuk refleksi dan memastikan mencari jalan yang terbaik untuk ke depan."
Akhir kata dari Iksar, "Kami tetap peduli pada pekerjaan kami dan masih bersemangat untuk memberikan yang terbaik. Hal itu adalah alasan kenapa kami masih di sini hingga sekarang. Kami tidak ada rencana untuk menunda peluncuran atau memundurkan lebih jauh pengembangan. Kami hanya mengambil waktu untuk memastikan bahwa kita menggunakan momen ini dengan baik."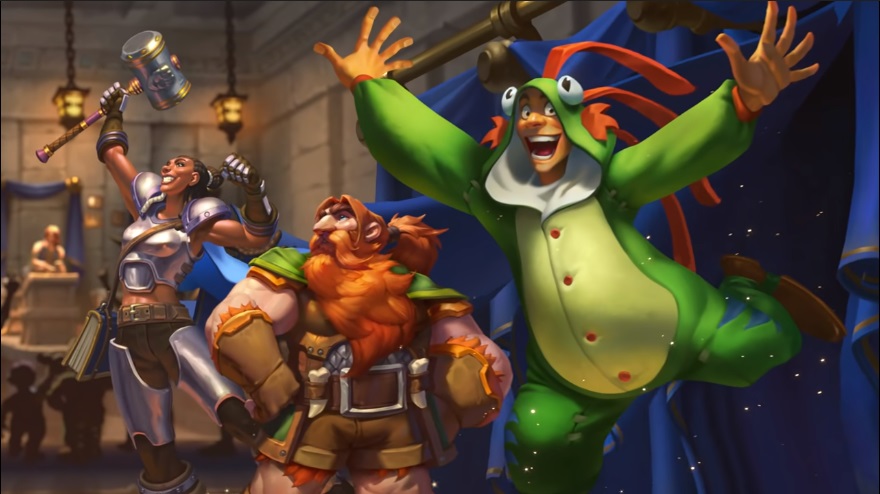 Ekspansi United in Stormwind, rencananya akan dirilis pada tanggal 3 Agustus 2021. Dikarenakan tidak ada cardreveal livestream, Anda bisa cek semua kartu terbaru di laman website Playhearthstone. United in Stormwind adalah rangkaian ekspansi kedua Hearthstone di tahun Gryphon. Ekspansi ini akan mengambil sudut cerita dari faksi Alliance yang mengambil lokasi utama di kota Stormwind.
Hari ini Blizzard juga merilis patch 21.0 yang berisikan banyak update besar untuk United in Stormwind, di antaranya adalah Hero terbaru Battlegrounds, update untuk Duels dan Arena, Book of Heroes, dan informasi Tavern Pass terbaru.
Baca juga META Hearthstone pekan ini sebelum memasuki ekspansi United in Stormwind.
From Our Network