Esports Ecosystem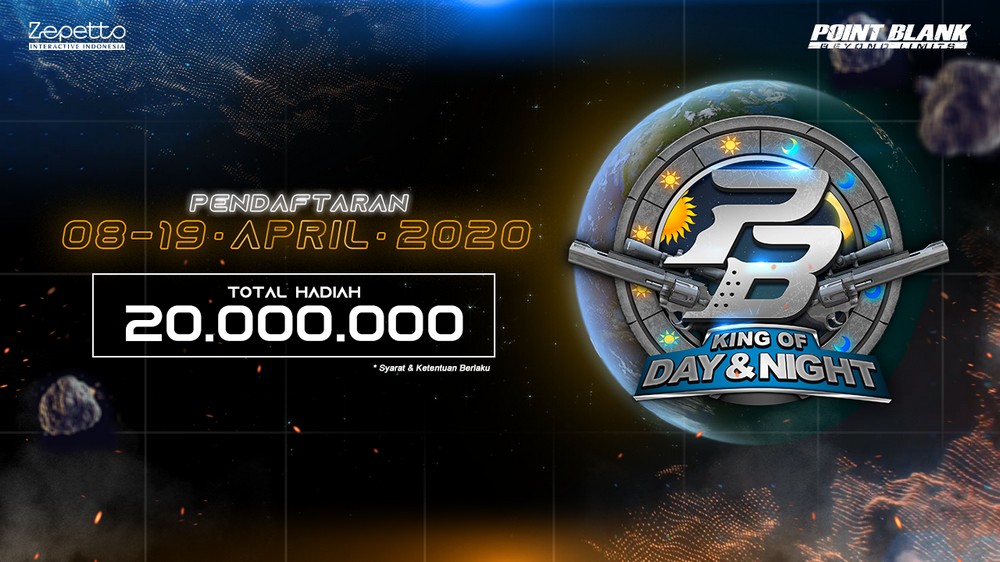 Ketika gamers paket malam tanding lawan gamers paket pagi untuk jadi yang terbaik. Zepetto hadirkan turnamen point blank, PB King of Day & Night.
Tak hanya skena esports internasional saja, skena esports lokal juga turut terkena dampak pandemi COVID-19. Salah satu yang paling merasakannya mungkin adalah skena esports Point Blank, yang akhirnya terpaksa membatalkan turnamen Point Blank World Challenge 2020, yang tadinya direncanakan hadir di Jakarta.
Namun itu seakan tidak menjadi halangan bagi Zepetto untuk dapat memberi kembali kepada komunitas yang telah setia terhadap salah satu game FPS terpopuler di Indonesia ini. Sebagai pengganti ada gelaran Point Blank SEA, yang diikuti oleh tiga negara di Asia Tenggara dan akhirnya dimenangkan oleh tim asal Thailand.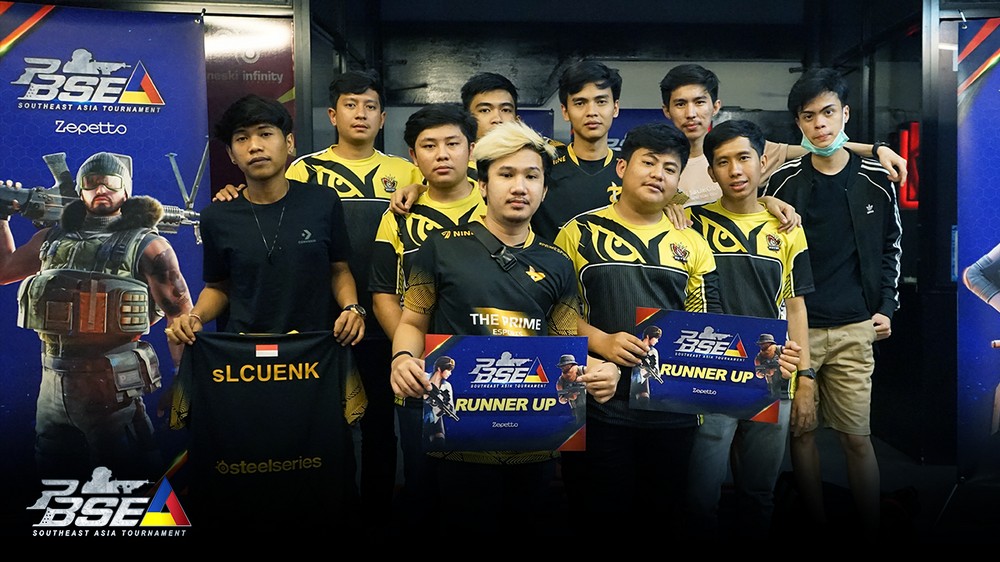 Kini, mencoba menghadirkan konsep baru turnamen Point Blank, Zepetto menghadirkan sebuah ajang kompetisi yang bertajuk PB King of Day & Night. Turnamen ini terbuka untuk umum, baik kalangan pemula, semi-pro, ataupun para pemain profesional dan diselenggarakan secara online.
Lalu, apa yang beda dari turnamen ini? Adalah waktu penyelenggaraan, yang menjadi pembeda tegas dari turnamen Point Blank ini dengan lainnya. Dalam PB King of Day & Night, pertandingan dibagi menjadi dua jadwal, yaitu jadwal pertandingan siang yang dimulai pukul 13:00 – 15:00 WIB, dan jadwal pertandingan malam yang dimulai pukul 19:00 – 21:00 WIB yang diselenggarakan pada hari Rabu, Kamis, Jumat.
Para peserta nantinya dapat memilih, ingin bertanding di siang atau malam hari. Jika sudah memilih, kontestan akan terus bertanding di jadwal yang sama (siang/malam hari) sampai gelaran puncak nanti. Sementara itu, Grand Final nantinya akan mempertemukan tim terbaik dari para kontestan jadwal siang hari, dengan kontestan jadwal malam hari.
Turnamen terbuka untuk total 256 peserta (128 peserta jadwal siang hari dan jadwal malam hari). Pendaftaran dibuka mulai dari hari ini (8 April 2020) sampai 19 April 2020 mendatang. Bagi kalian yang ingin menjajal kemampuan dalam ajang kompetitif Point Blank, Anda dapat melakukan pendaftaran pada tautan berikut ini: bit.ly/RegistDayNight.
Memperebutkan total hadiah sebesar Rp20 juta rupiah, pertandingan dari kualifikasi hingga babak Grand Final akan diselenggarakan selama kurang lebih empat pekan, mulai dari 22 April sampai 17 Juni 2020. Kira-kira, siapakah tim terbaik yang akan muncul dari kompetisi ini? Apakah para gamers Early Bird yang langganan paket pagi? atau gamers Night Owl yang hobi ngalong dan langganan paket malam untuk main Point Blank?
From Our Network