Esports Ecosystem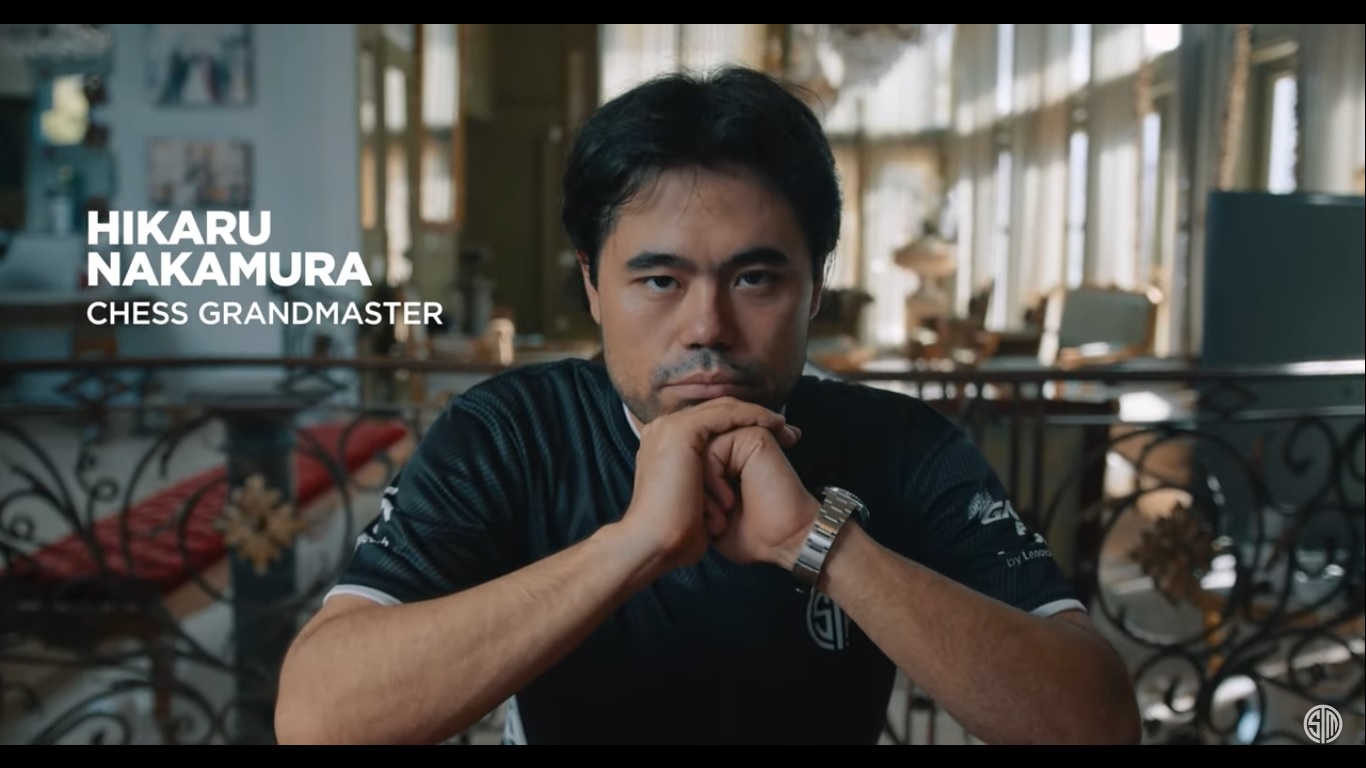 Nakamura menjadi grandmaster AS termuda. Dia juga cukup populer di Twitch
Organisasi esports Team SoloMid (TSM) baru saja merekrut anggota baru. Menariknya, anggota terbaru TSM bukanlah seorang atlet esports, tapi pemain catur profesional. Ialah Hikaru Nakamura, yang mendapatkan gelar grandmaster ketika dia berumur 15 tahun, menjadikannya sebagai grandmaster asal Amerika Serikat termuda. Tak hanya itu, dia juga pernah memenangkan kejuaraan catur nasional AS sebanyak lima kali.
Nakamura, yang kini berumur 32 tahun, juga cukup populer di media sosial. Dia memiliki lebih dari 170 ribu pengikut di Twitter. Dia juga punya channel Twitch. Di sana, dia biasanya melakukan streaming untuk menunjukkan saat dia bermain catur. Dia juga sering menjelaskan strategi yang dia gunakan pada para penontonnya. Saat kontrak dengan TSM diumumkan, channel Twitch Nakamura memiliki lebih dari 500 ribu pengikut. Sementara siaran langsungnya biasa ditonton oleh lebih dari 18 ribu orang.
A chess prodigy at 15 years old, now a 5-time U.S. champion and highest-rated blitz player in the world.

Welcome to TSM, @GMHikaru
: https://t.co/6iVNHawicZpic.twitter.com/fpDzuc6Fqw

— TSM (@TSM) August 27, 2020
Memang, Nakamura dianggap sebagai salah satu sosok penting dalam mengembangkan komunitas catur di Twitch. Dia aktif melatih para pemain catur profesional dan membantu penyelenggaraan turnamen di Twitch. Tak heran, mengingat salah satu sponsor utamanya, Chess.com, menjalin kerja sama dengan Twitch pada 2017, lapor The Verge.
Namun, TSM tak hanya merekrut Nakamura sebagai kreator konten. Dia juga akan bertanding membawa nama TSM. "Saya hanya ingin membawa pulang gelar juara, membawa pulang trofi," kata Nakamura, seperti dikutip dari Win.gg. "TSM memberikan kesempatan terbaik bagi saya untuk melakukan itu."
Nakamura mulai bermain catur sejak dia berumur tujuh tahun. Dia menjadi master termuda di Amerika Serikat saat dia berumur 10 tahun. Menjadi grandmaster catur saat dia berumur 15 tahun, Nakamura mengalahkan rekor Bobby Fisher dan menjadi grandmaster termuda. Saat ini, dia juga merupakan pemain Blitz Chess nomor satu di dunia.
Sebagai organisasi esports, TSM punya roster di berbagai game, seperti Apex Legends, League of Legends, Valorant, dan lain sebagainya. Keputusan TSM untuk merekrut Nakamura mungkin terdengar aneh, mengingat catur bukanlah permainan yang dimainkan menggunakan PC atau smartphone. Namun, catur adalah salah satu permainan kompetitif tertua di dunia. Tak hanya itu, komunitas catur dunia juga cukup besar. Di Twitch, catur juga menjadi cukup populer di komunitas gamer.
From Our Network