Esports Ecosystem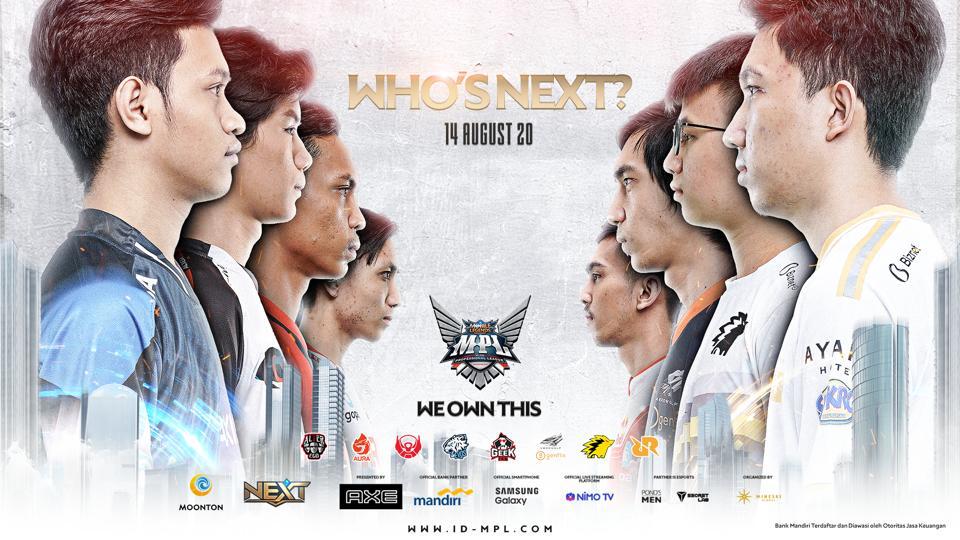 The predictions came from WaWa Mania, Velajave, Rangeremas, and Kornet.
A while ago, Moonton already confirmed the starting date of the MPL ID S6 Regular Season. It will begin on 14 August 2020. There will be no new team in this 6th season since MPL ID changed using the franchise model in Season 4.
8 MLBB professional teams will compete for a total prize of USD 300K in the tournament that divided into two phases, Regular Season (14 August – 4 October 2020) and Playoffs (16-18 October 2020).
MPL and MLBB esports in Indonesia could be said as the most dynamic esports scene in the country. It's because only RRQ has won the title two times (S1 and S5). Besides them, no other team could achieve the same thing. Even RRQ lost their moment in S1 and struggled in S3.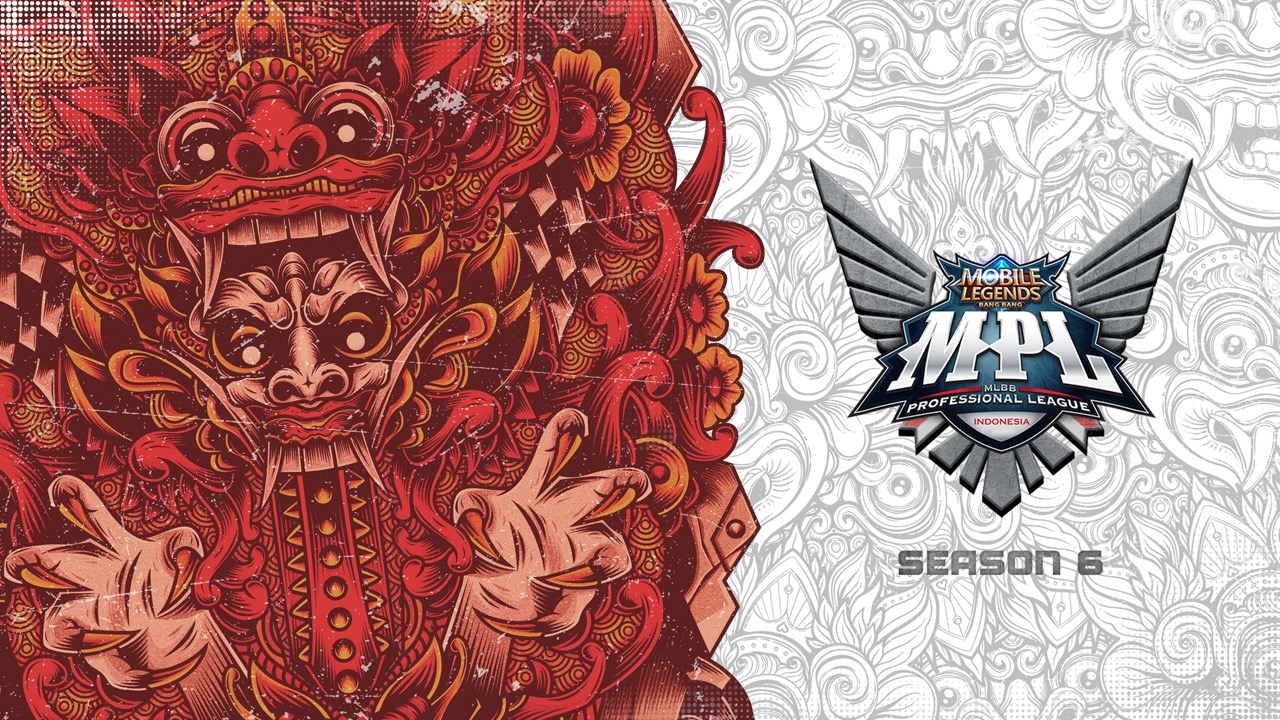 So, how about the S6? Which top 3 teams predicted could be on the top, considering every one of them already announced their official rosters? To answer this question, I already contacted 4 MLBB shoutcasters, which previously cast MPL ID S5.
The 4 shoutcasters in this article are Arwanto "WaWa Mania" Tanumiharja, Veronica "Velajave" Fortuna, Fauzianska "RangerEmas" Ramadhan, dan Fahmi "Kornet" Maulana.
Let's start the prediction from the oldest shoutcaster… Hahaha.
WaWa mentioned RRQ as the first team that he predicts will come on top of Season 6. "It's a definitive answer. They have solid players who are the best in each lane."
For the second team, the shoutcaster started his career in CS: GO, named ONIC Esports. "It's not an easy choice, actually. But, if I have to choose, ONIC should be on the top 3. Previously, with only CW (Calvin Winata) and Rasy (Rasya Arga Wisista), they were really great. Moreover, now, they have Sanz (Gilang, who previously played for Victim Esports). Their enemy will have a difficult choice whether to target Sanz or Antimage (Maxhill Leonardo).



View this post on Instagram
For the third team, WaWa mentioned EVOS Esports. "They (EVOS) are still trying to find their rhythm after being left by their star players (such as Oura and Donkey). However, with Bajan (Raihan Delvino), EVOS is seen finding its new tempo. Also, the strength of EVOS comes from some of their players' experiences."
Before closing our conversation, WaWa also added another team that needs to be watched out closely. "Geek Fam is currently doing great. I don't know what Doyok (Tantyo Aditya) has been eating. Hahaha…"
The only female shoutcaster that I asked in this article, Velajave, has a bit different opinions from WaWa.
She said RRQ is one of the top 3. "(RRQ) simply because of their players' bonding so far. Every player there also have strong mechanical skills." Explains the shoutcasters who's more famous in the Dota 2 esports scene.
Her second answer was also the same with WaWa, which is ONIC Esports. "They (ONIC) have an outstanding line-up. Last season, they were. Furthermore, with the addition of Sanz, it will bring a new color to the team. I am pretty sure they will play better this season."
Geek Fam became the third answer from Vela. "So far, they show good performances in Mytel International Championship because of their new roster and coach. We all know Nafari (Azam Aljabar, which previously played in professional Dota 2 scene for The Prime) has a good track record in MOBA. Hopefully, he can show his best abilities in S6." Said one of the shoutcasters who has the sharpest analytical skills in Indonesian's MOBA scenes.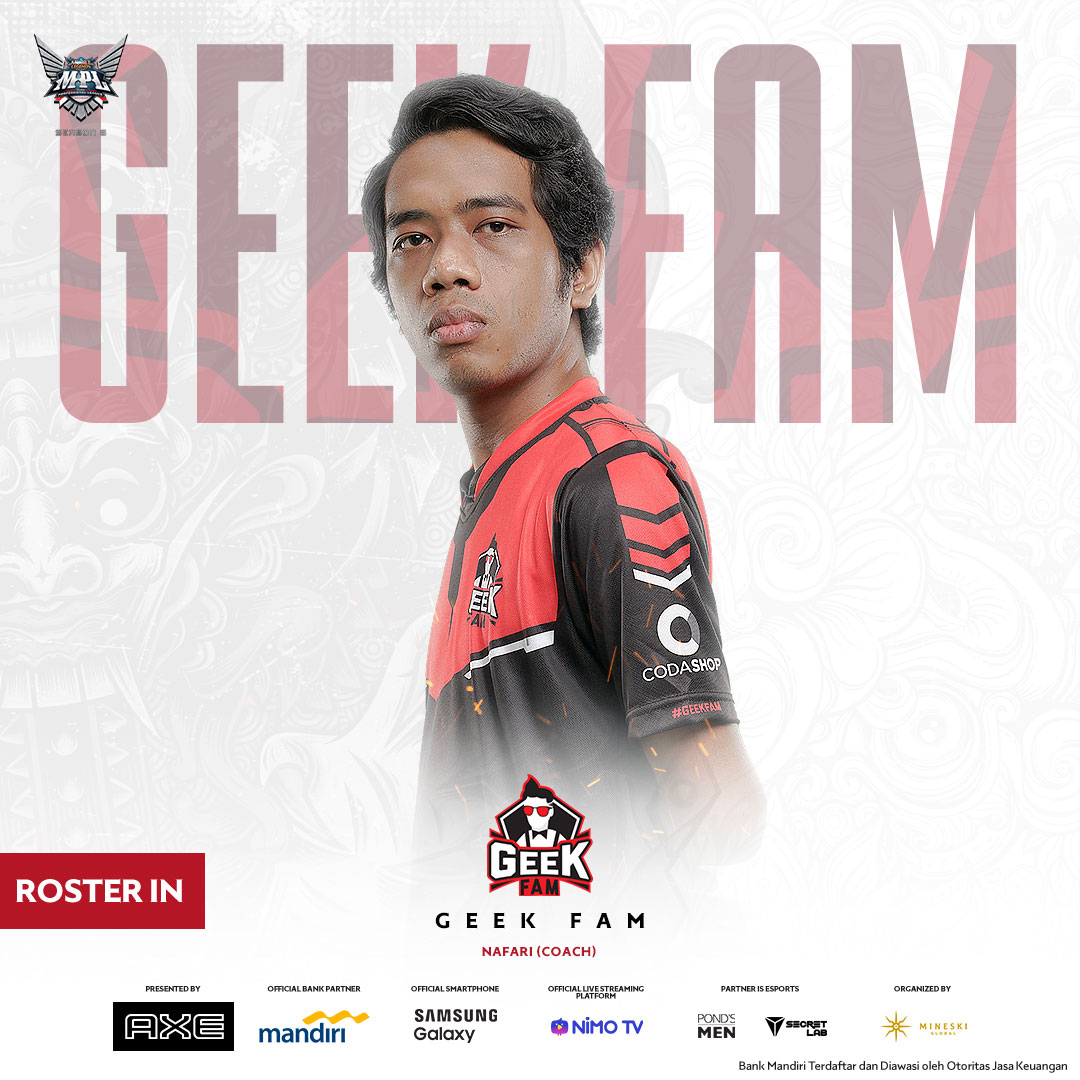 "Bigetron actually has an interesting line-up too. With Renbo (Markos, who's previously played for Victim Esports), Bigetron also becomes a stronger team." Added Velajave.
Why didn't Vela mention EVOS considering that they have one of the most consistent track records from Season 1 MPL ID? This team won the S4 and became the Runner-Up for 3 times (S1, S2, and S5).
"This is a tricky question. Honestly, I still don't see the potential because I'm not sure how their performance is. I know Zeys (Bjorn Ong) is a genius. I also believe with Wann's (Muhammad Ridwan) and Rekt's (Gustian) abilities, but I don't know the others. I'm not underestimating them. I just want to see their performance later. More so, this is just a prediction seeing from the line-up. There is a big chance I made a bad prediction." Said Vela.
Fahmi, the real name from Fahmoy or Kornet, mentioned 3 teams when I contacted him through WhatsApp. "RRQ, ONIC, and Alter Ego."
Furthermore, Fahmi explained, "RRQ has mastered the META. Besides that, they have strong chemistry and individual skill in each player. While ONIC, they already have 3 players with a strong background: Drian (Adrian Larsen), Antimage, and Sasa (Lu Khai Ben). Now, they have Sanz."
"For Alter Ego, their gameplay is totally different from the previous season. They also have Udil (Udil Surbakti, from ONIC) now, which make their gameplay more solid. I honestly want to mention EVOS, but it's difficult if Rekt became a Support player." Ended the shoutcaster who's previously worked on a radio station before jumping to esports.
The last shoutcaster in this article is RangerEmas, which is usually called Oji by his friends. Similar to the other 3 shoutcasters, Oji straightly went to RRQ as his first answers.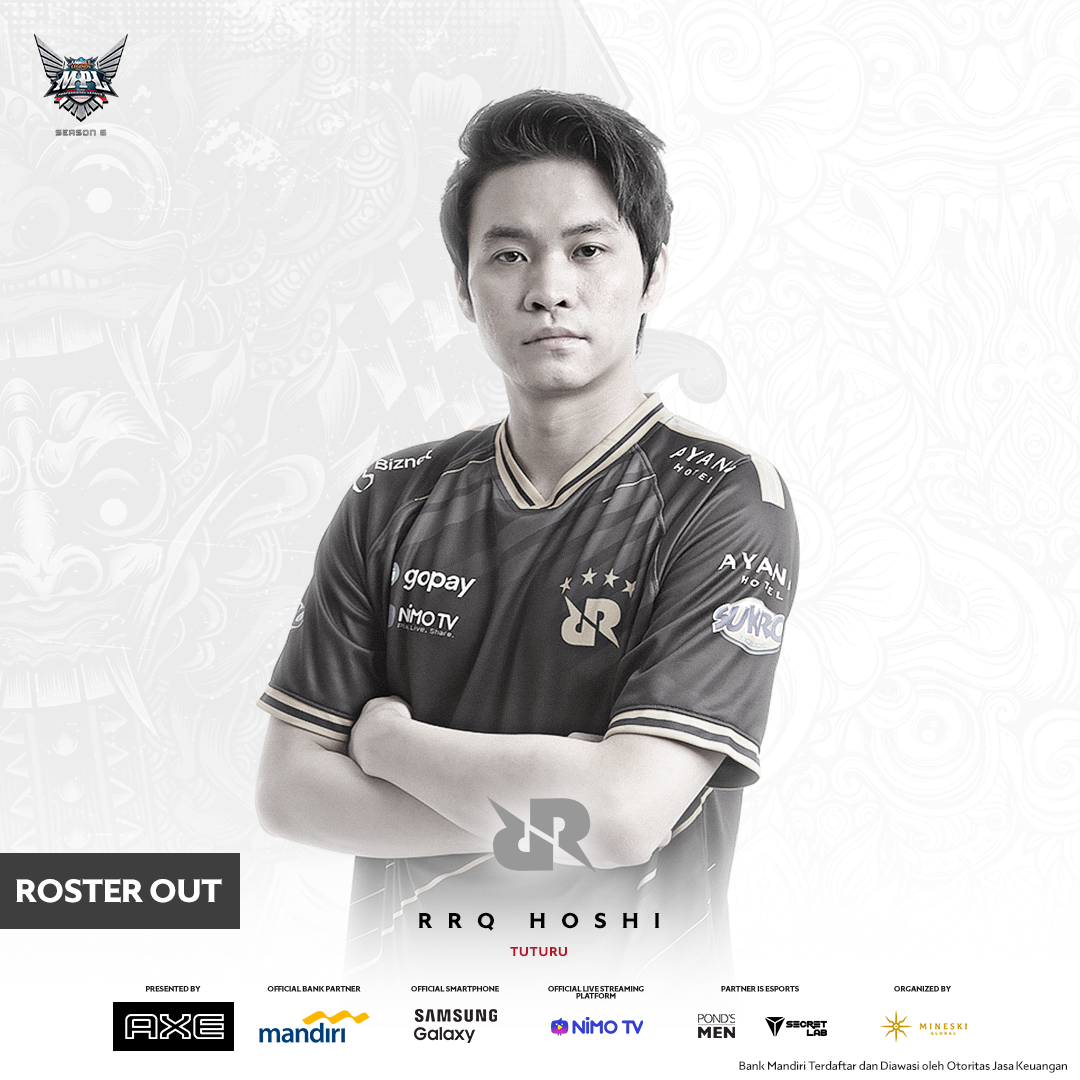 Credits: Moonton via Instagram
"First, it's undebatable to say RRQ. We know they don't change their roster, even though they lost their legendary Marksman (Diky "TUTURU"), winning the previous season. Furthermore, the player there aren't human. They are all aliens. (Using the same roster) means the chemistry is still similar to the previous season." Said Oji, which, as far as I know, is the only shoutcaster who's been in every season of MPL from S1 to S5. Ryan "KB" Batistuta is still active in the MPL, actually. Yet, he was moved to an Analyst in the previous seasons.
Oji then added his prediction for the rest. "For the third, I actually have two options — between Genflix Aerowolf and EVOS Esports. In my opinion, Genflix will show its fangs later, even though they slipped in the previous MPLI. Though for this S6, it seems they are already preparing everything from their roster, training time, or even their coach. They mustn't make blunders like what they did before.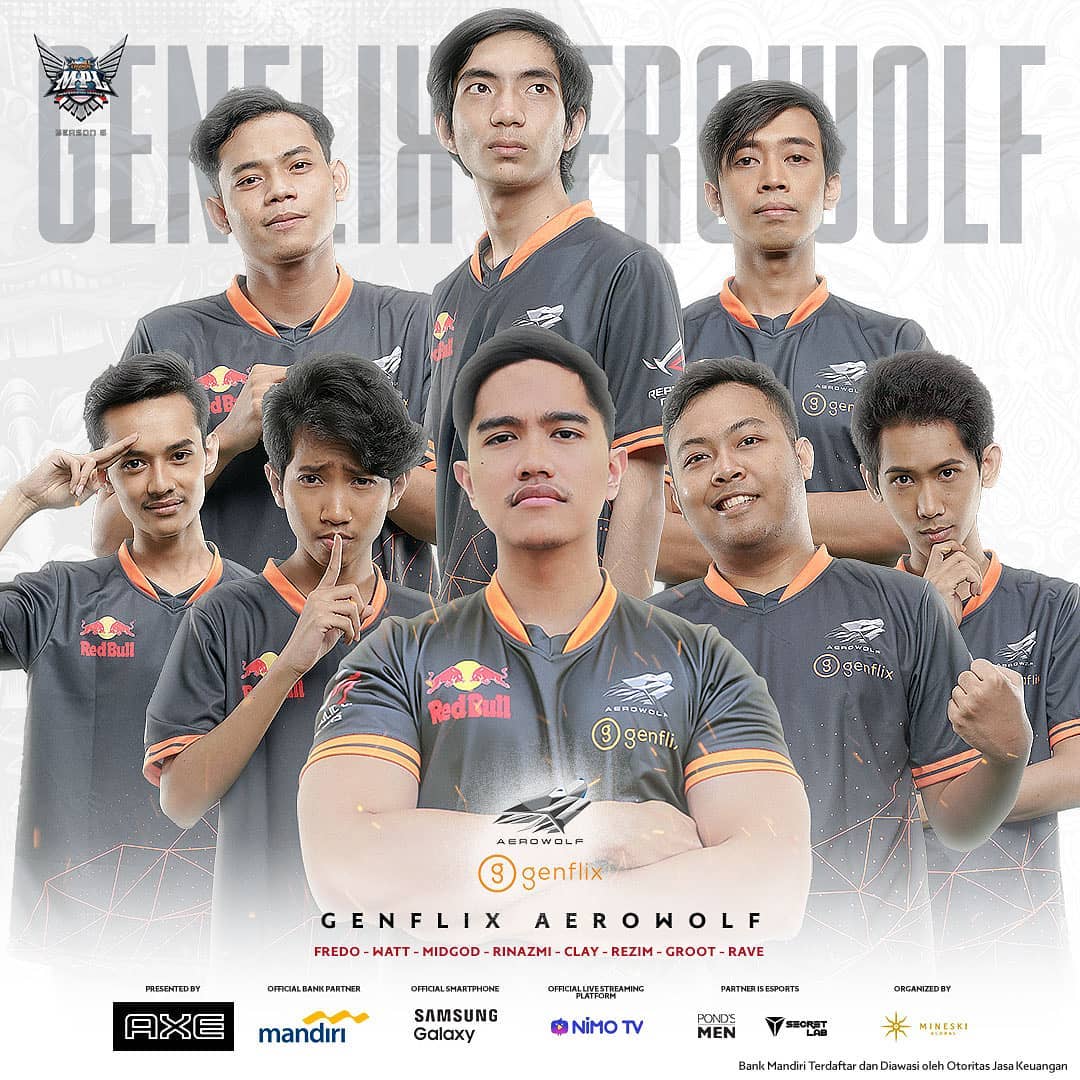 On the other hand, EVOS is really strong because of Bajan. This player could show the proof that he can play, not just as a tanker, but also as an offlaner. As an offlaner, he could play offensive heroes like Masha. Although, I'm not entirely sure if the chemistry between their new players is good enough to perform well in S6." Said Oji.
The original article is in Indonesian, translated by Yabes Elia
From Our Network